Description
The condenser microphone Saramonic SR-MV7000 with USB/XLR connector is a dedicated device for podcasts, conferences, radio interviews and live broadcasts on social media. A great alternative also for gamers as well as professional studio solutions.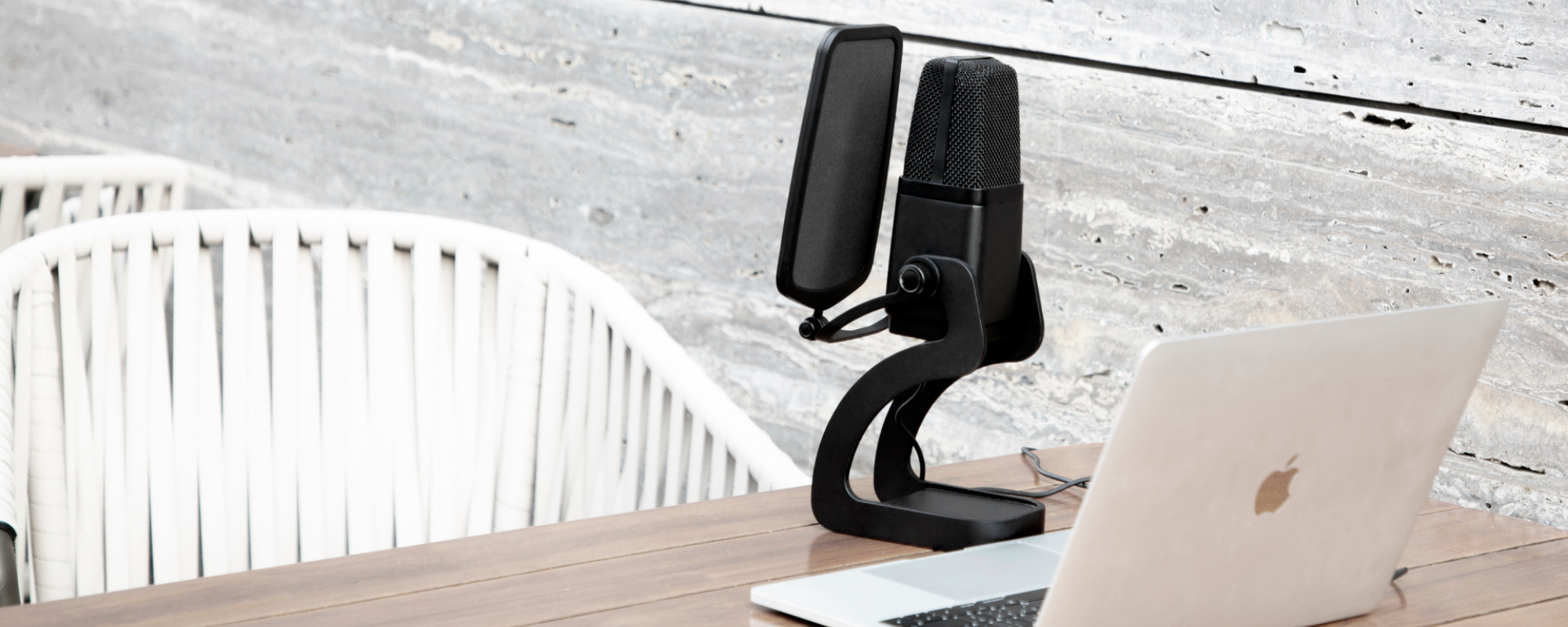 The SR-MV7000 is both a condenser microphone with a XLR and USB connector, which is ideal for live performances in conjunction with a computer and will also be compatible with most devices with a USB-C connector. The XLR connector allows connections to professional mixers providing additional Phantom power (+48V).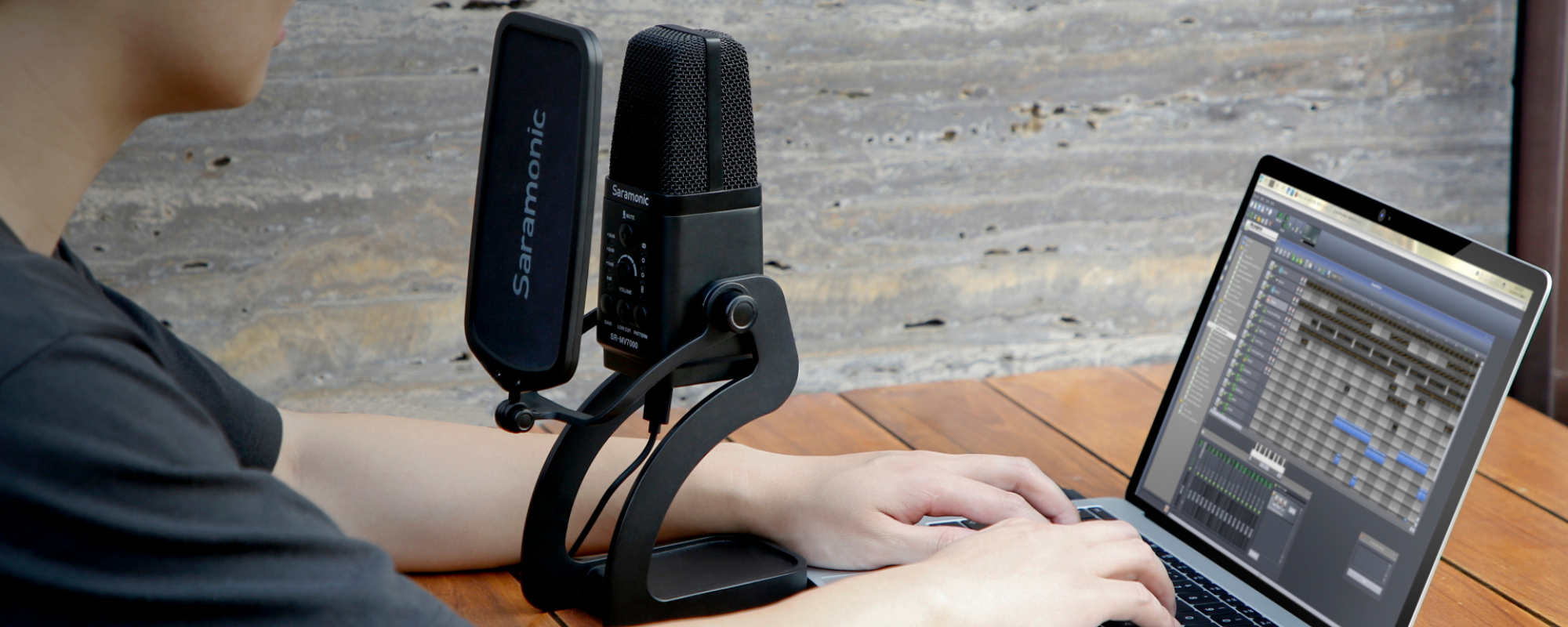 Infinite possibilities
It has two output solutions to choose from. The first is a 5-pin XLR output socket with 5-pin XLR to two XLR male cables included, which can be used to connect to professional audio mixers. The USB-C and USB-A output socket will be used to connect the microphone to computers and other USB-C devices such as smartphones and tablets.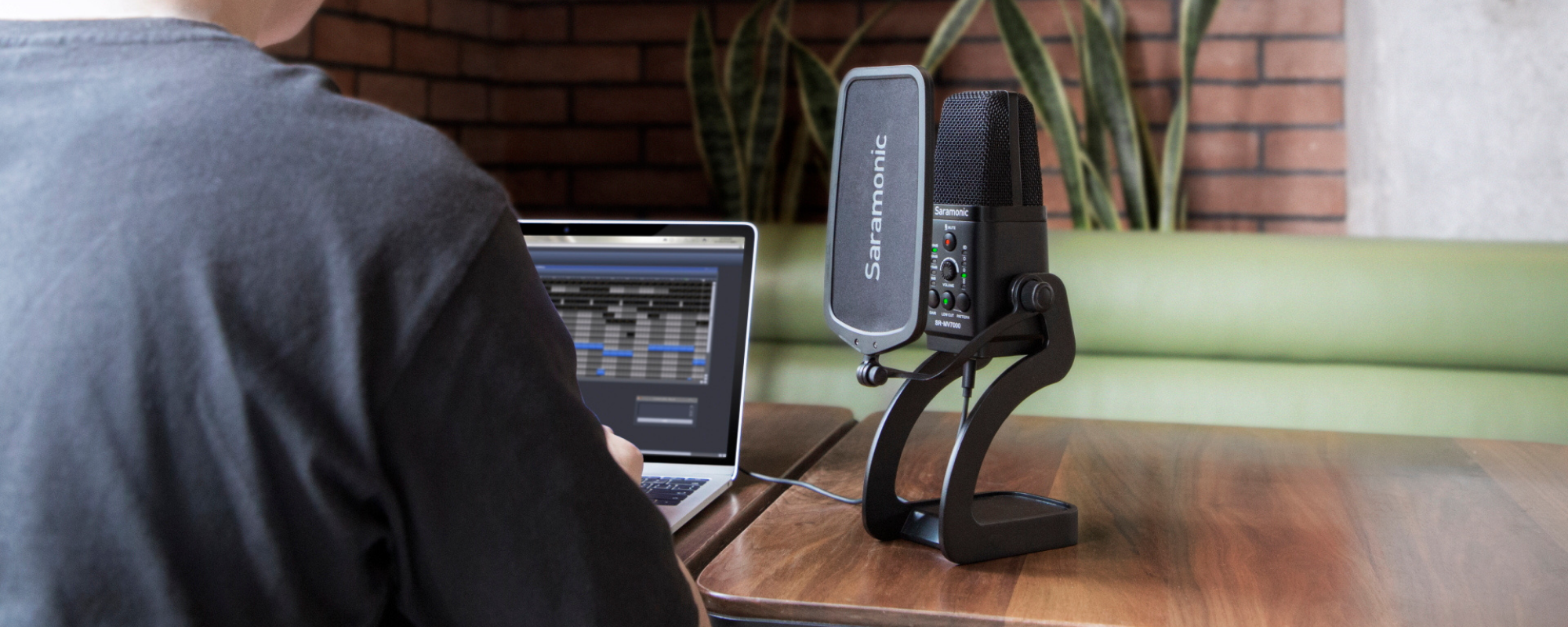 Microphone functions
The microphone can be customised for any type of use. Among the four switches, the characteristics are:
cardioid – so that the microphone picks up sound mainly from the front of the microphone (podcasts, instrument recording, live0streaming),
directional – where the microphone picks up sound from all around the microphone (conferences, podcasts, discussions),
stereophonic – captures sounds from the entire microphone environment, splitting the direction of the sound signal (recording ensembles or dialogues),
directional – captures sounds directly from the front of the microphone 9directional podcasts, radio dialogues).
Mounts
The MV7000 includes a desk stand that allows the microphone to be positioned at the correct angle to the caller. The microphone also includes a 5/8″ female thread on the bottom of the microphone unit, providing mounting on photo and microphone stands.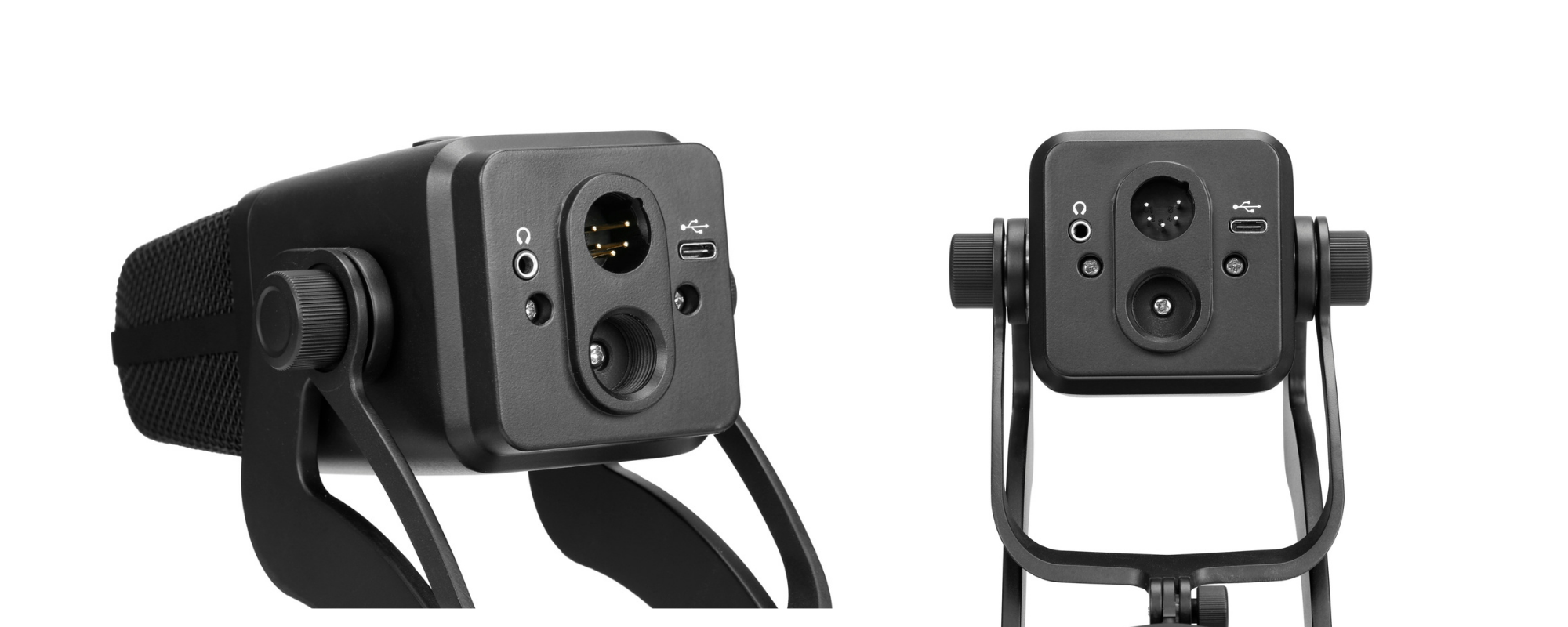 Pop filter
An additional feature included in the kit is a pop filter, which is designed to reduce hard voices when talking or singing. This is a professional solution for using the microphone in home and studio settings.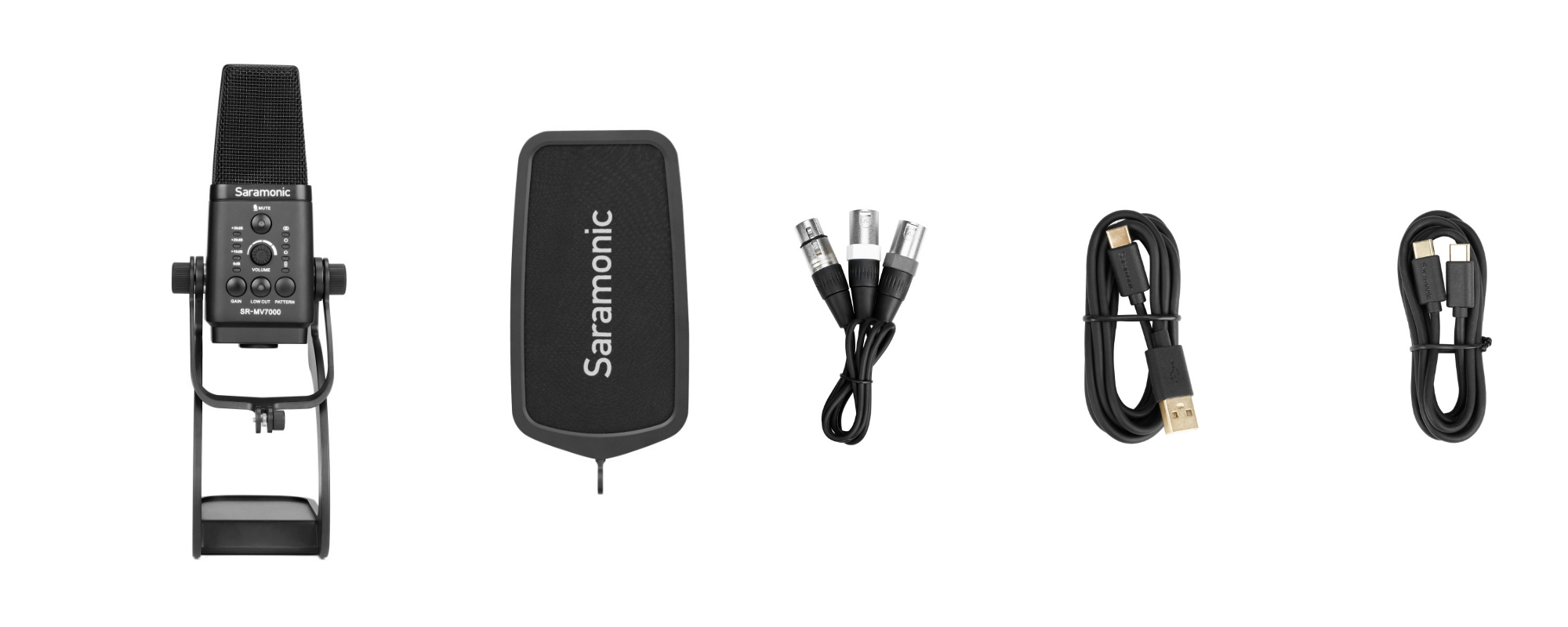 Compatibility
Mac computers (USB 2.0)
Windows computers (USB 2.0)
Tablets and smartphones equipped with a USB-C connector
Specification
Microphone characteristics: condenser
Acoustic pattern: gradient
Frequency bandwidth: 20-20000Hz
Directional characteristics: cardioid, omnidirectional, stereo, bidirectional
Sensitivity: -36dB±3dB@1kHz
Signal-to-noise ratio: 114dB
Output impedance: >25 Ohms
Power requirements: Digital signal mode: USB-C (DC 5V)
Analogue signal mode: XLR Phantom Power (+48V)
Loudness levels: 0dB, 10dB, 20dB, 30dB
Increase: 1.2m USB-C to USB-A cable
USB-C to USB-C 3.9′ cable(1.2m)
5-pin female XLR to dual 3-pin male XLR splitter
High-pass filter: 150Hz
Bit rate: 16 bit/ 24 bit
Sampling frequency: 44.1kHz-192kHz
Dimensions: 134.9 mm×114.8 mm×3.3.7 mm
Weight: Microphone (microphone stand included): 1.2 kg
Operating temperature: -10°C to + 55°C
Storage temperature: -20°C to +75°C
Support for operating systems: Windows 7 or later, Windows Vista, Windows XP, Windows XP Pro, Mac OSX 10.6.4 or later
USB transmission type: USB 2.0 version
Minimum RAM operating requirements: 256MB RAM
Kit contents
1x SR-MV7000 microphone with mount
1x pop filter
1x USB-C/USB-A cable (1.2 m)