Description
The Light Dome mini III is a compact circular softbox designed to work with Bowens system lights. The third generation of the modifier features a brand new quick-mount system that allows the softbox to be folded "flat" in no time.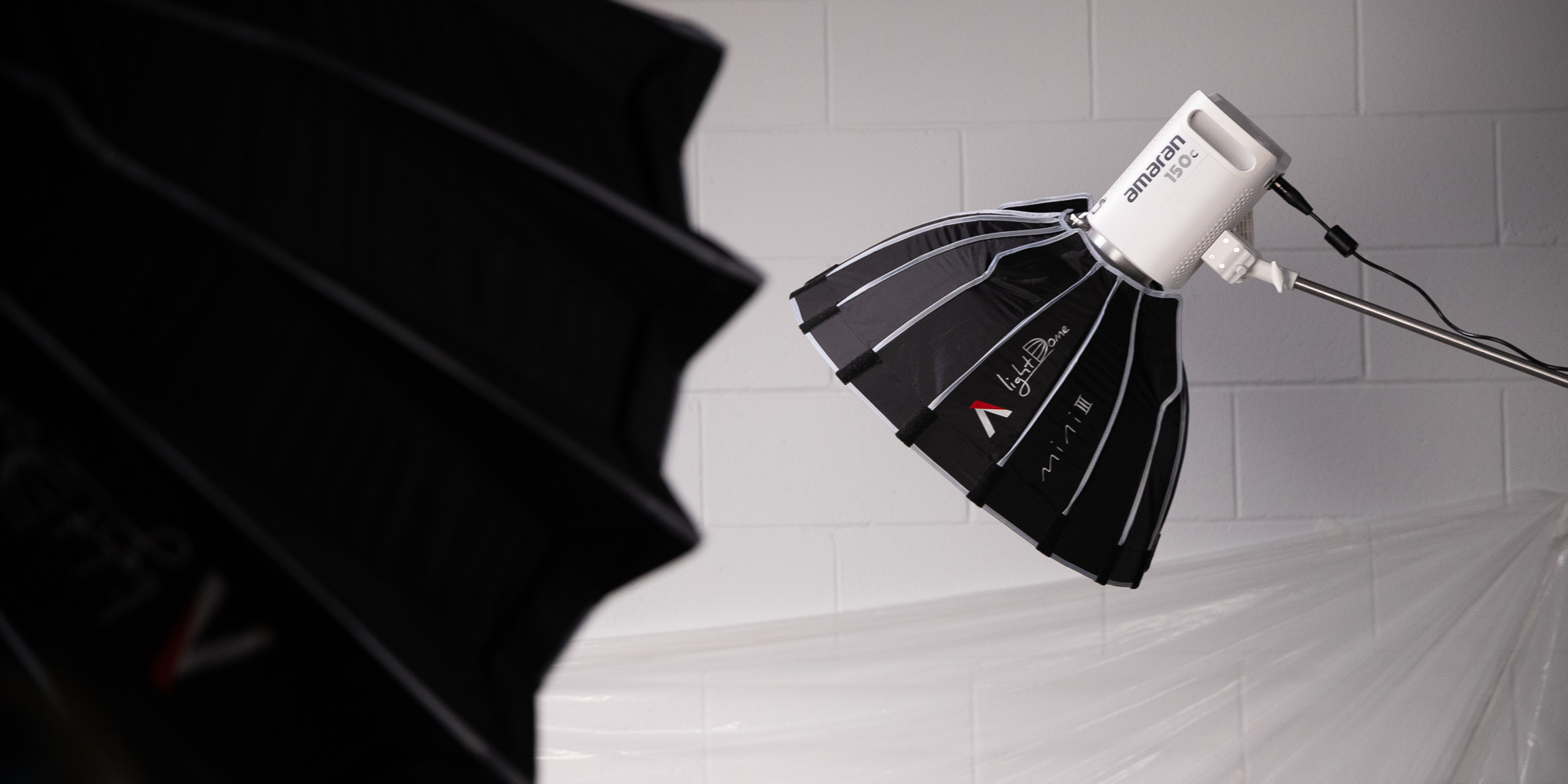 Versatility
The numerous accessories included in the kit give the user a lot of freedom to shape the lighting:
Using the reflector alone allows for sharp, directional light. Its silver interior provides a very good reflection, minimizing the loss of light.
The silver interior provides a very good reflection, minimizing the loss of light.
The dual-color deflector makes it possible to diffuse the light generated by the lamp and change its color temperature.
The diffuser allows you to disperse the light and thus achieve soft, blurred shadows.
Grid allows you to narrow and direct the light beam coming out of the modifier.
New mounting system that allows you to quickly unfold the modifier and fold it "flat".
Quality without compromise
The softbox was made of the highest quality materials, guaranteeing reliability and long use. Thoughtful design ensures optimal heat dissipation and gives the required rigidity, allowing you to work outdoors without worrying about the effects of wind gusts. The circle-like shape of the modifier allows it to achieve nice oval reflections in the eyes of the model.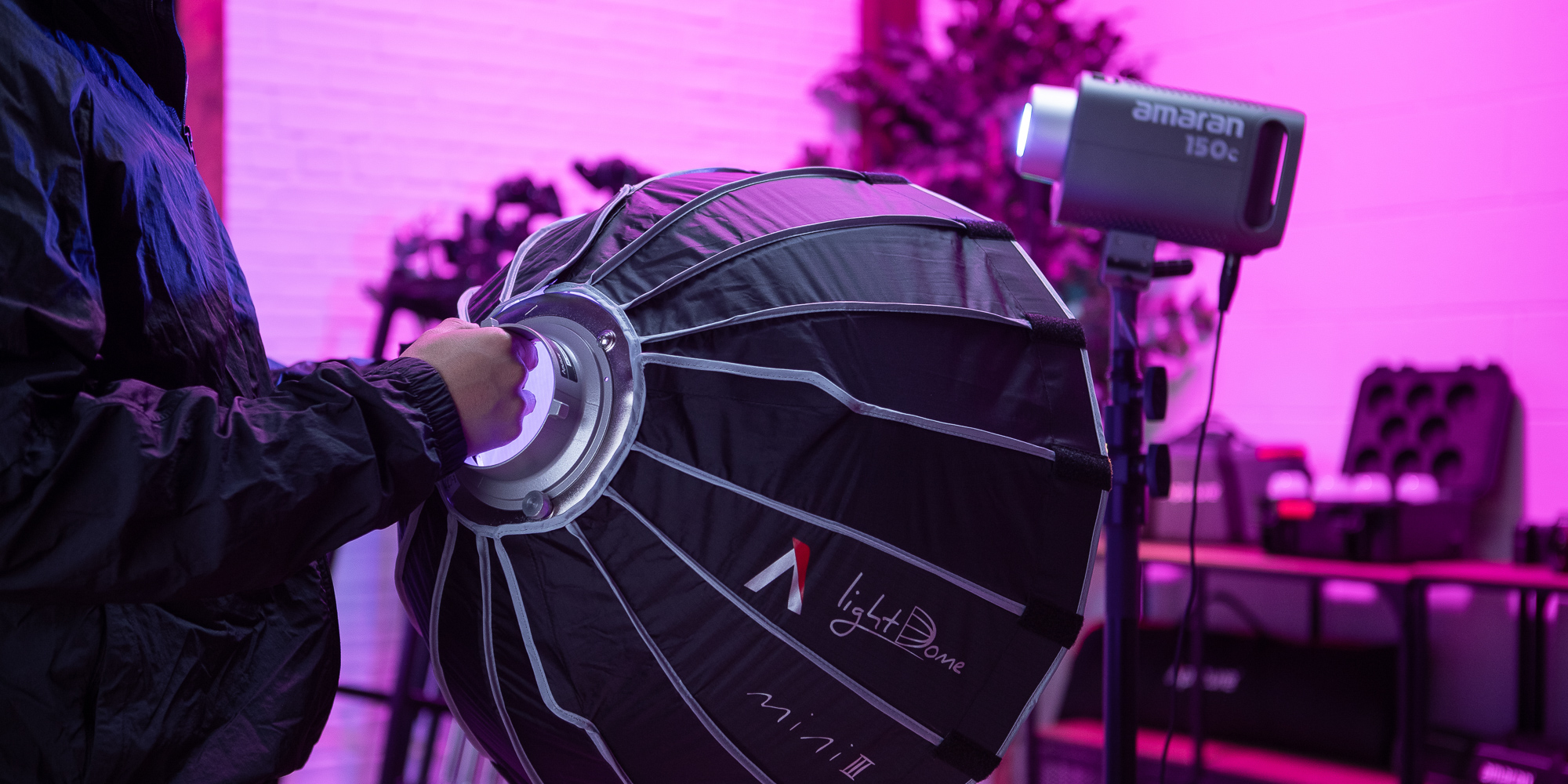 Professional-standard-mounting
The professional-standard Bowens mount ensures a wide compatibility of the modifier with flashes and continuous light tubes. The softbox will work perfectly with Aputure Light Storm and many lamps from other manufacturers equipped with Bowens mount.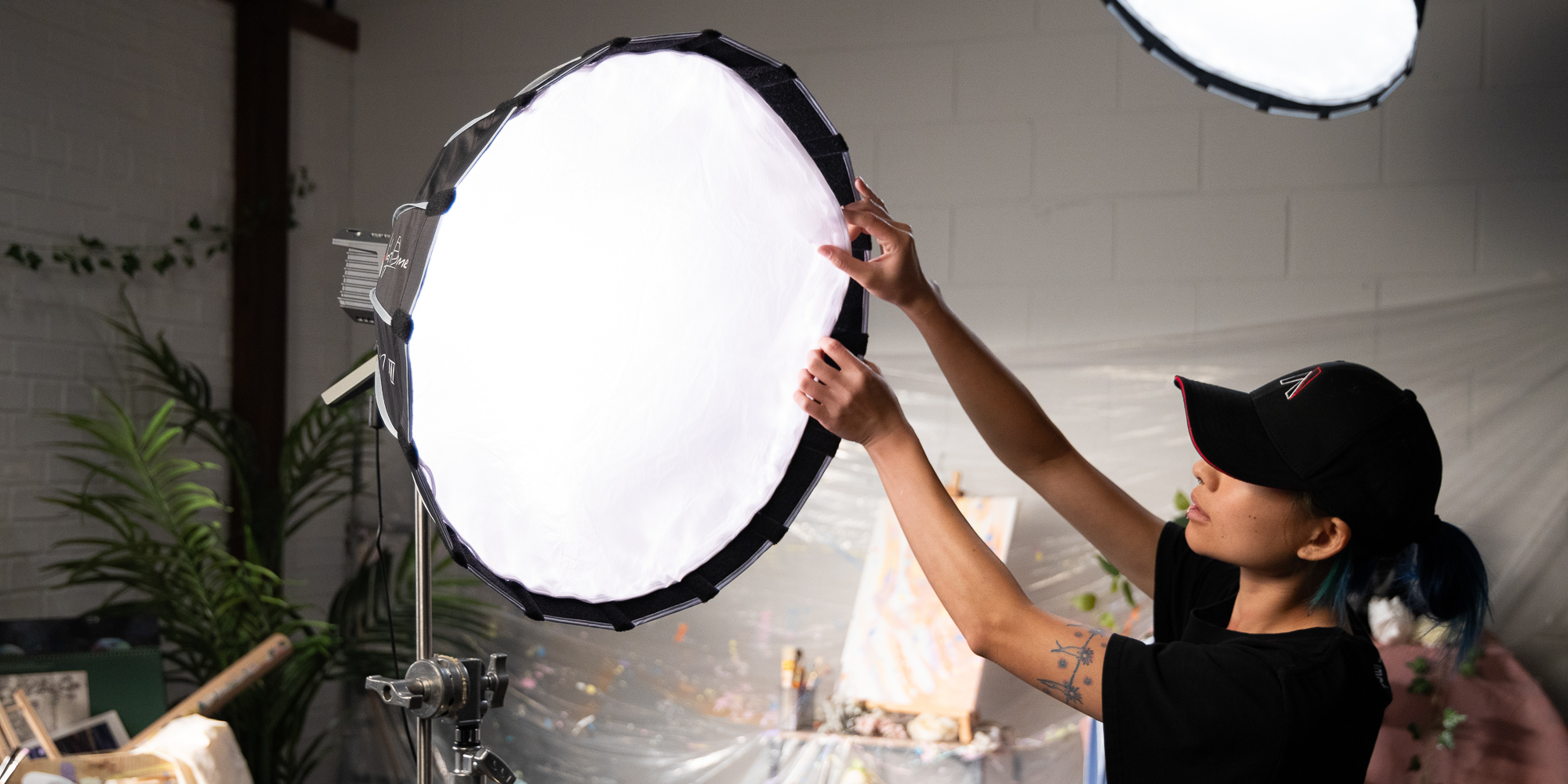 Fast mounting and flatness
The Light Dome mini III is based on sixteen steel rods equipped with a system that allows the softbox to be quickly unfolded and folded. Unlike other softboxes of this type, the innovative design allows the modifier to maintain a flat profile after folding, making it convenient to transport and not take up much space.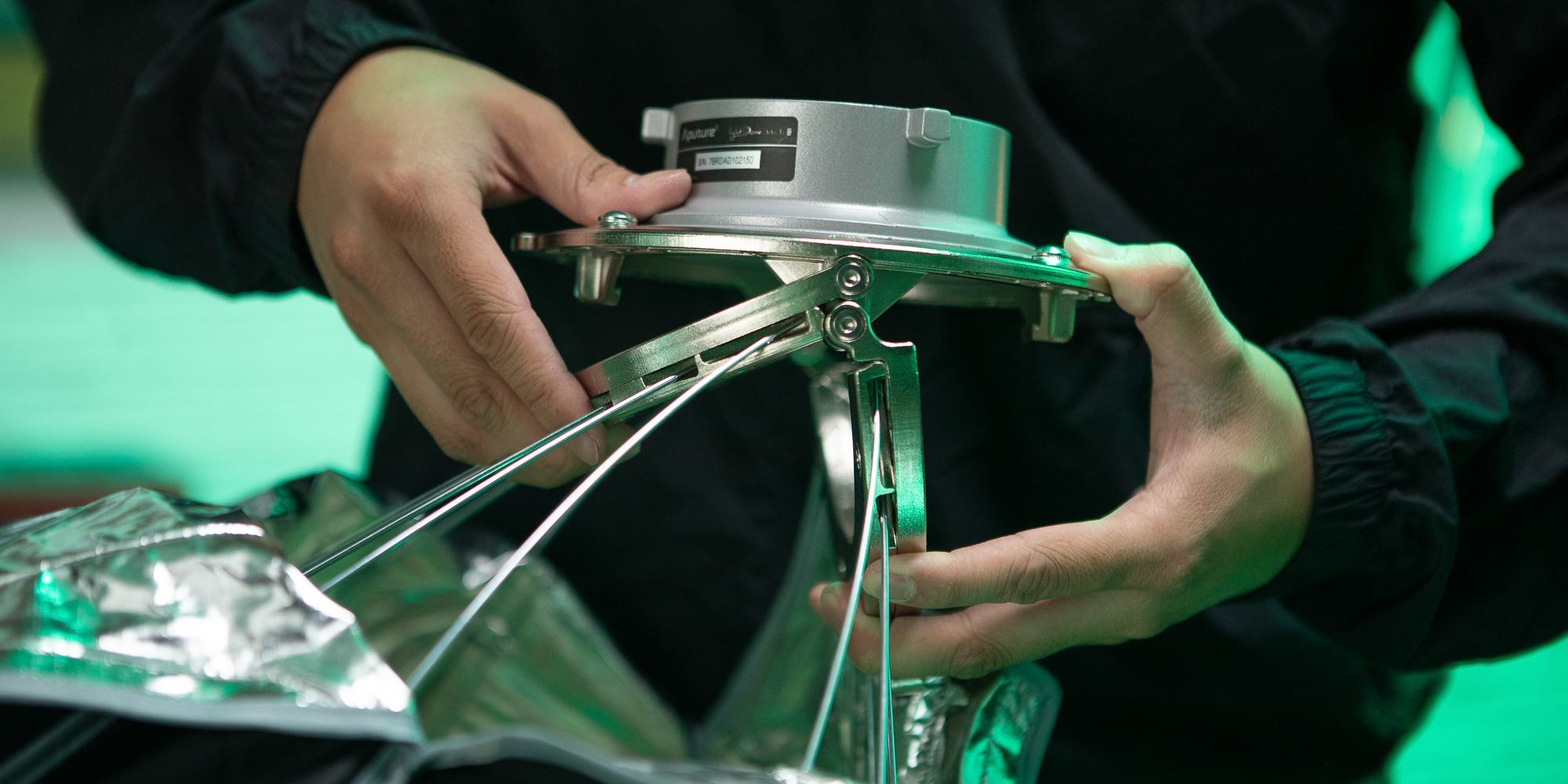 Safe transport
The cover, made of thick, durable material, allows for convenient transportation and safe storage of the kit.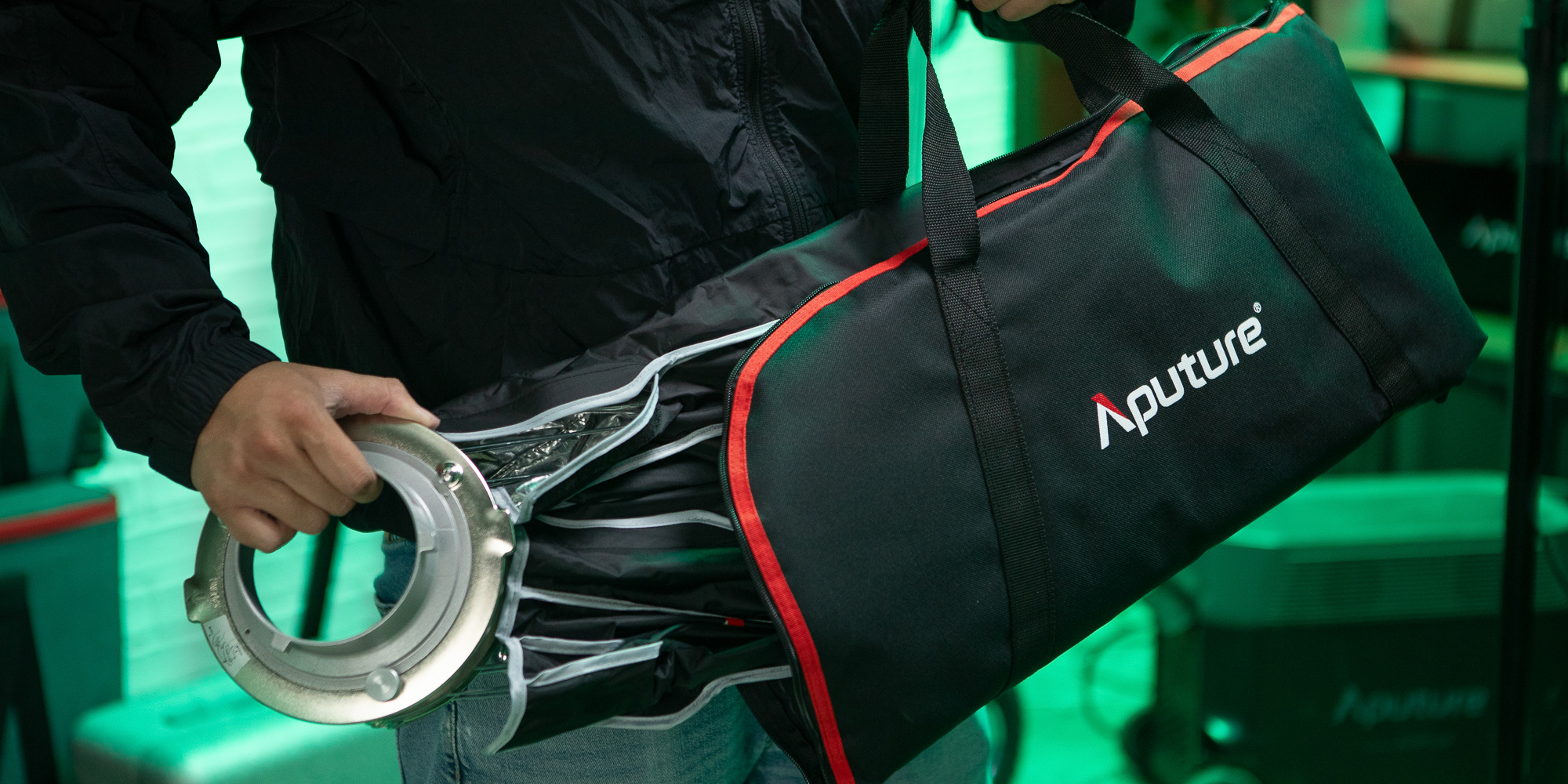 Specification
model: Aputure Dome mini III
type of softbox: 16-sided
Dimensions

folded softbox: 32.7 x ⌀58 cm
folded softbox: 53 x 18 x 5 cm
cover: 58.5 x 30 x 1.5 cm

Weight:

softbox: 920 g (without accessories)
set: 1300 g
Compatibility
Aputure Light Storm lamps
flashlights and continuous light tubes with Bowens mount
Kit contents
softbox Light Dome mini III
deflector (gold/silver)
diffuser
grid 40° (honeycomb)
cover