Description
The Aputure Light Dome SE softbox is a versatile light modifier with a diameter of 85 cm, which will allow you to conveniently extend the capabilities of lights equipped with a Bowens mount. You only need a few moments to unfold the unit and adjust it to your needs. The softbox comes with up to 3 diffusion fabrics and a grid. This is the ideal choice for those filming interviews or photographers specialising in portraits. Soften and diffuse the light, give it contrast or precisely illuminate selected parts of the frame. The kit does not lack a carry bag for convenient storage of your equipment.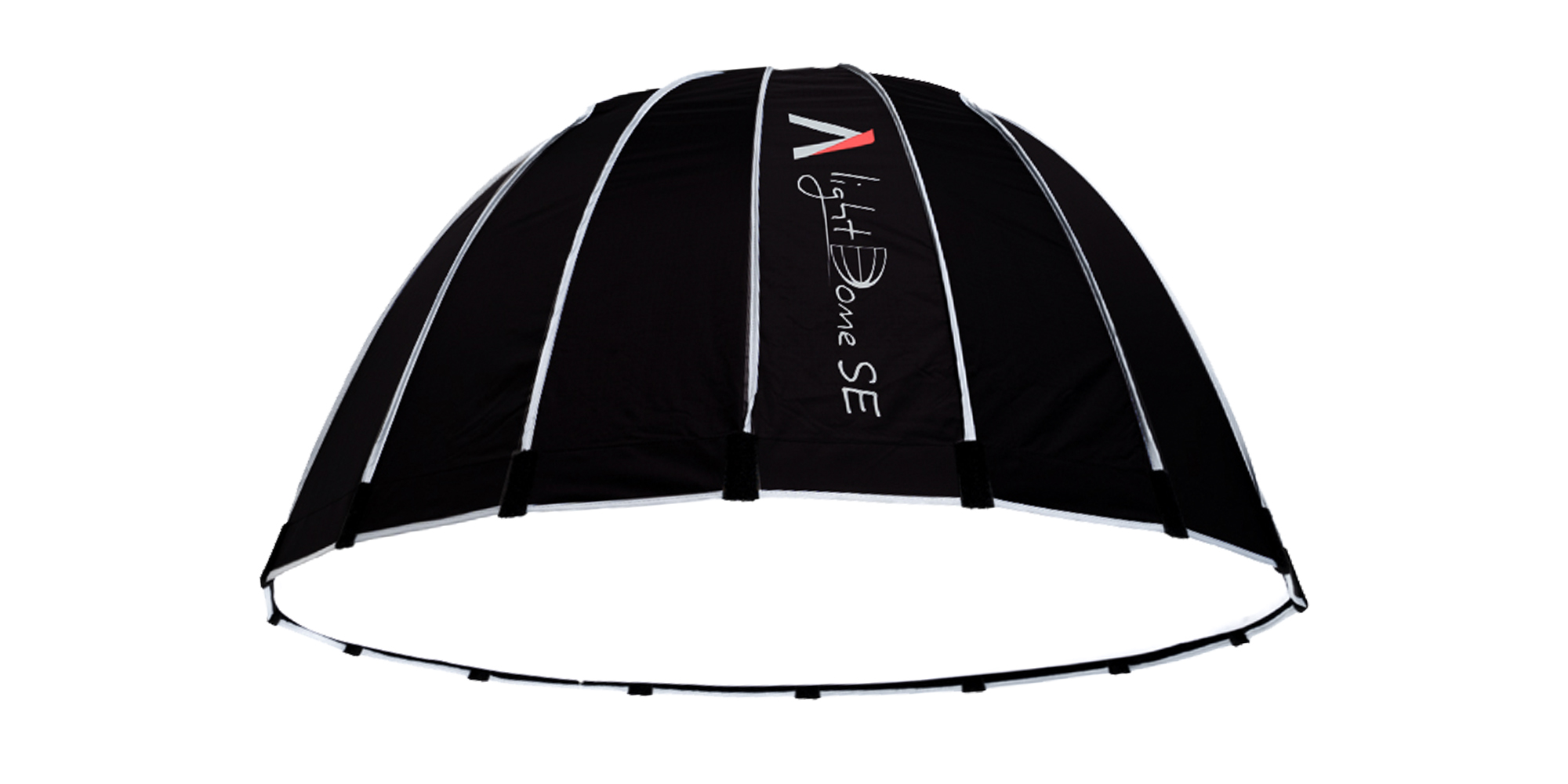 Main product features
functional softbox with a diameter of 85 cm
enables you to transform a single source of hard light into beautiful soft light
compatible with the popular Bowens mounting standard
includes 2 external diffusers (1.5 and 2.5 EV) and an internal diffuser (1.5 EV)
45º grid (honeycomb) for easy light beam direction included
fast and convenient mounting system
silver interior for very good reflection and minimal light loss
32-sided near-wheel design for exceptional oval reflections
silver interior for very good reflection and minimises light loss
applied without diffusers or grids, it enables sharp, directional light
transport bag included
Creative work with light
The Light Dome SE is a versatile lighting modifier that is great for filmmakers, online video makers and photographers. It will allow you to beautifully light interviews and create unique portraits. Combine the softbox with a flash equipped with a Bowens mount (such as the Aputure Light Storm series or Amaran 100 and 200 COB) to transform a single source of hard light into perfect soft light.
Perfect facial lighting
Soft light is the secret to successful portraits, whether you're shooting or filming people talking to each other. The Aputure Light Dome SE softbox with a diameter of 85cm has been created specifically for just such an application. It's the perfect choice when you want to hide imperfections and evenly illuminate your subjects. This unusual design will make the characters in your frames look perfect.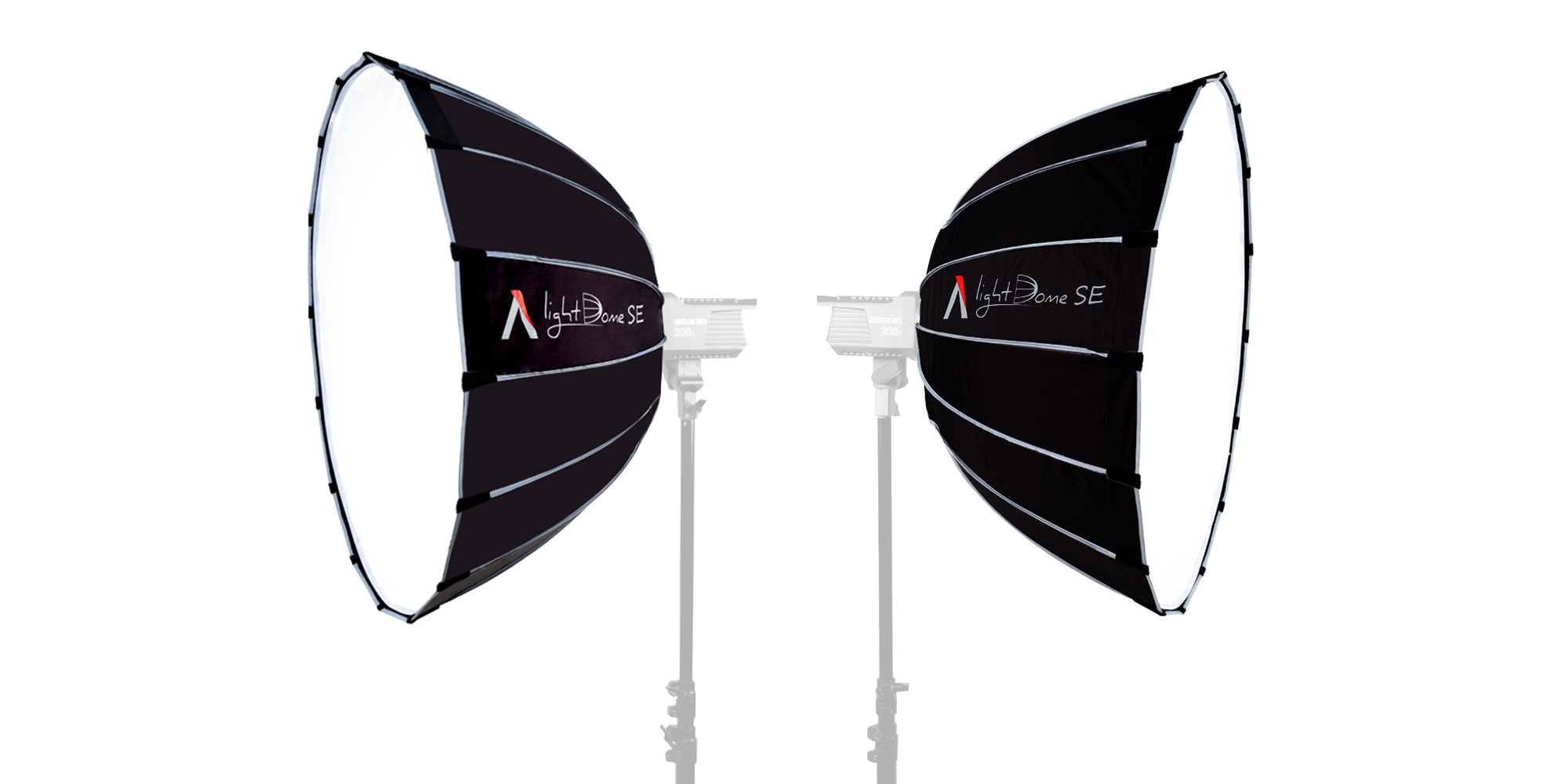 Fit to your needs
Included with the Aputure Light Dome SE sofbox, you will find 3 diffusion fabrics – 2 external (1.5 EV and 2.5 EV) and 1 internal (1.5 EV). With these you will soften light and blur harsh shadows, creating memorable images captured with the eye of your camera or camcorder. Used individually or together, the fabrics allow you to perfectly match the degree of light diffusion to the current needs of your shots and frames.
Oval Reflection
The Aputure Light Dome SE softbox uses the proven solutions known from the Light Dome II model. By placing 16 rods in reinforced fabric guides, it has been possible to give the modifier a 32-sided shape that is very close to a circle. This allows it to produce beautiful oval reflections that will take your films and videos to an even higher level of professional execution!
Grid-in-kit
Want to precisely illuminate your chosen subject or space without scattering light into the rest of the frame? Just reach for the included honeycomb (grid). Attached with a sturdy Velcro strap, the grid will allow you to give the right contrast and direct the light exactly as you need it!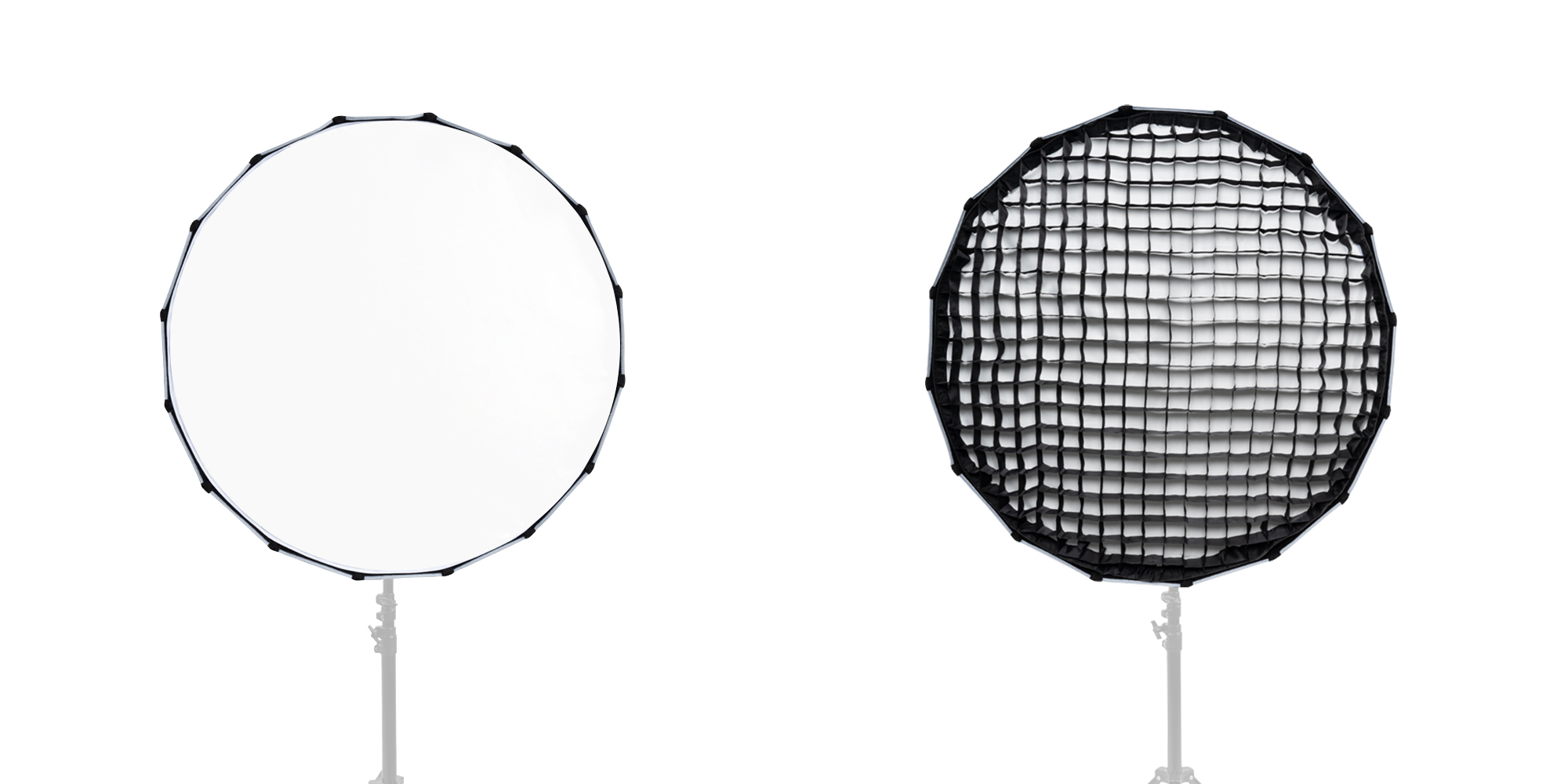 Bowens mount
A mount that supports the professional Bowens standard ensures wide compatibility of the modifier with hundreds of lights on the market. The Aputure Light Dome SE softbox is ideal for use with the entire Light Storm range of products, among others. You can also easily combine it with other brands' devices equipped with Bowens mounting.
Fast assembly
The design of the Aputure Light Dome SE softbox is based on solid rods and a proprietary instant mounting system. Thanks to Aputure's pioneering solutions, it is difficult to find a similar light modifier on the market that unfolds and folds as quickly! All you need to do is place the rods in special guides and then use the Bowens mount to connect to the flash. The entire assembly of the dome will only take a dozen seconds!
Convenient transport
Weighing in at around 1 kg, the Light Dome SE softbox is the perfect travel companion. It comes with a sturdy transport bag to ensure that no matter where you take your light modifier, it gets there safe and sound!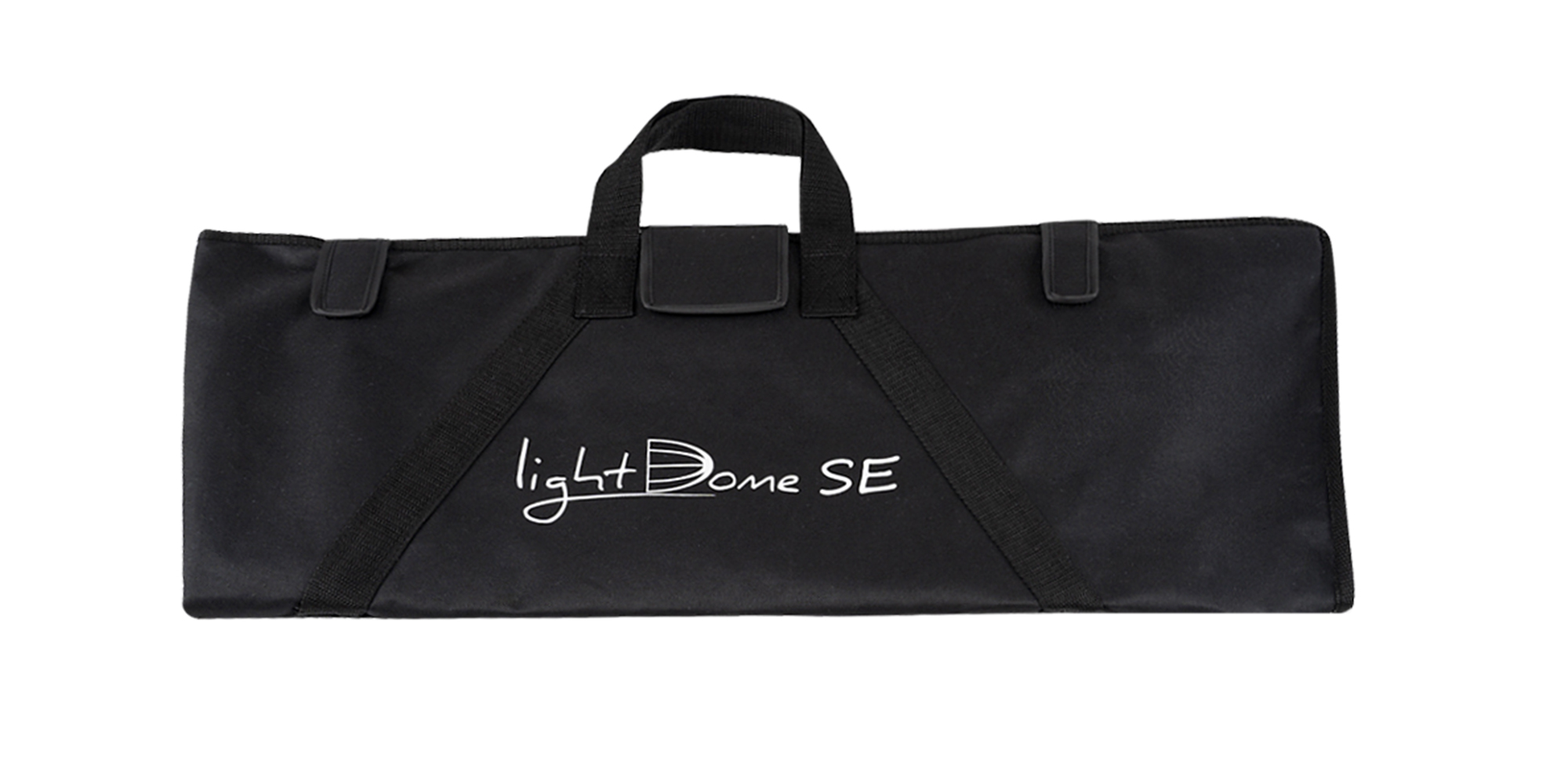 Compatibility
Aputure lights from the Light Storm series
lamps with Bowens mount standard
Specification
model: Aputure Light Dome SE
colour: black
mount: Bowens
honeycomb illumination angle: 45º
Exposure variation:

external diffuser 1: 1.5 EV
external diffuser 2: 2.5 EV
internal diffuser: 1.5 EV

dimensions (folded): 60 x 18 x 18 cm
dimensions (unfolded): 85 x 85 x 45 cm
diameter of external diffusers: Ø82 cm
diameter of inner diffusers: Ø24 cm
honeycomb diameter: Ø82 cm
weight: 1.1 kg
Set contents
softbox Aputure Light Dome SE
external diffuser (1.5 feet)
external diffuser (2.5 feet)
internal diffuser (1.5 feet)
grid (honeycomb)
adapter "Speed Ring"
transport bag