Description
Fotopro X-Aircross 3 is a representative of the next generation of the well-received tripod series, characterized by its versatility and ultralight weight. The 5-section legs are made of durable 3K carbon fiber. The tripod will be ideal for photographers, filmmakers, vloggers and travelers. It offers from 16 to 151 cm working height. The ability to remove the center column will allow you to photograph or film almost at the ground. The tripod is equipped with 2 1/4″ mounting threads, a hook and non-slip rubber feet. A smartphone holder is also hidden inside the center column.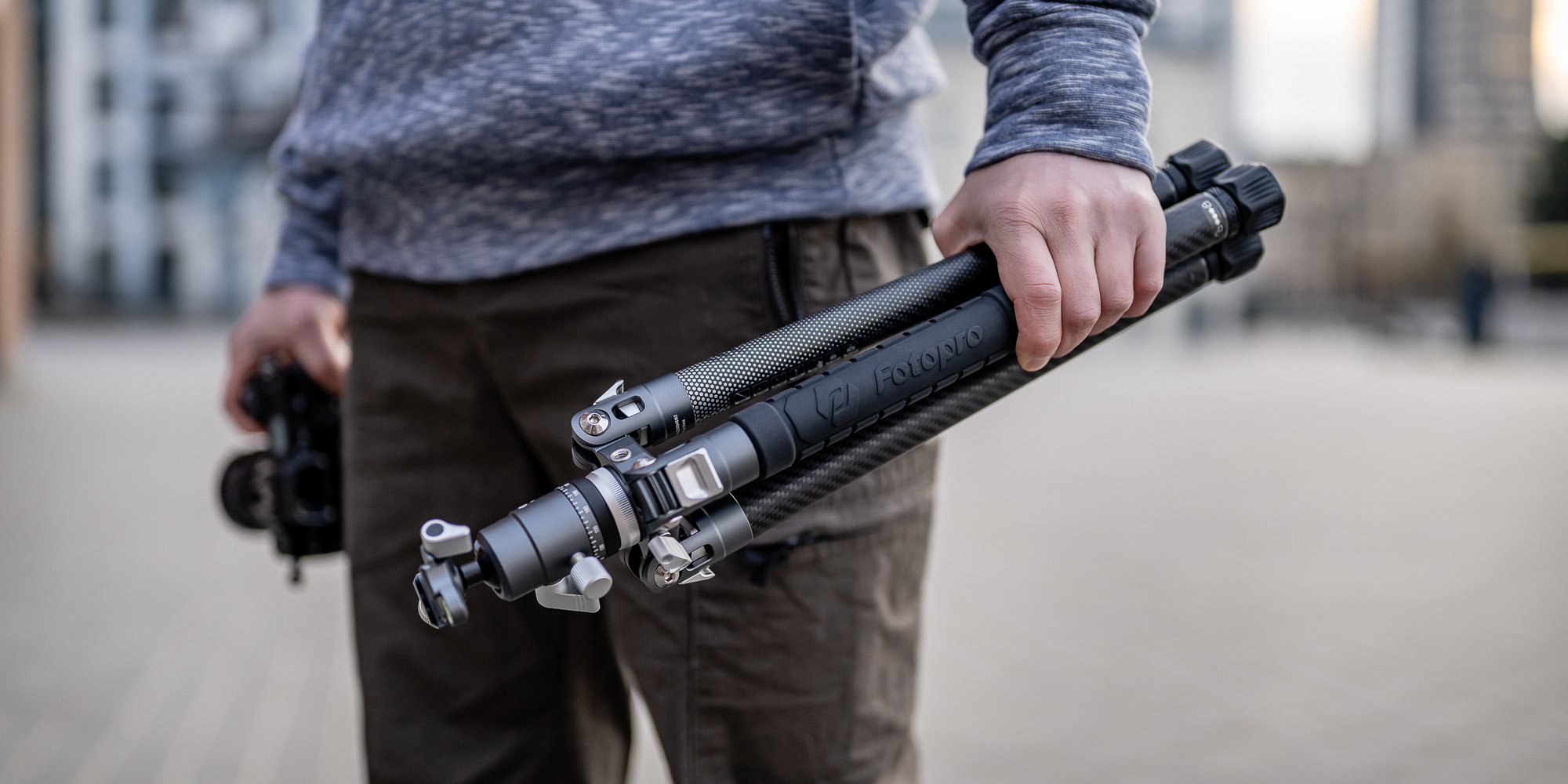 Main Product Features
a versatile tripod made of 3K carbon fiber
model in orange color
ideal for DSLR, mirrorless and camcorder work
ultralightweight design (0.94 kg)
maximum load capacity is up to 10 kg
when folded it measures only 36.5 cm
from 16 to 151 cm working height
super-fast leg folding and unfolding system
3-stage leg tilt system
5 sections of legs that unfold with a swivel clamp system
removable center column allowing you to shoot or film closer to the ground
center column equipped with a hook to attach additional load
2 1/4″ mounting threads allowing installation of additional accessories (e.g., flash, microphone or "magic arm" mount)
head for horizontal and vertical shooting
built leveler that allows you to adjust the head to the optimal position
graduation scale to facilitate precise panning
ergonomic screw to conveniently connect the quick release plate to devices
silicone non-slip feet
silicone lining on one of the tripod legs for a secure grip
included smartphone holder hidden inside the center column
transport bag for tripod that you can carry like a backpack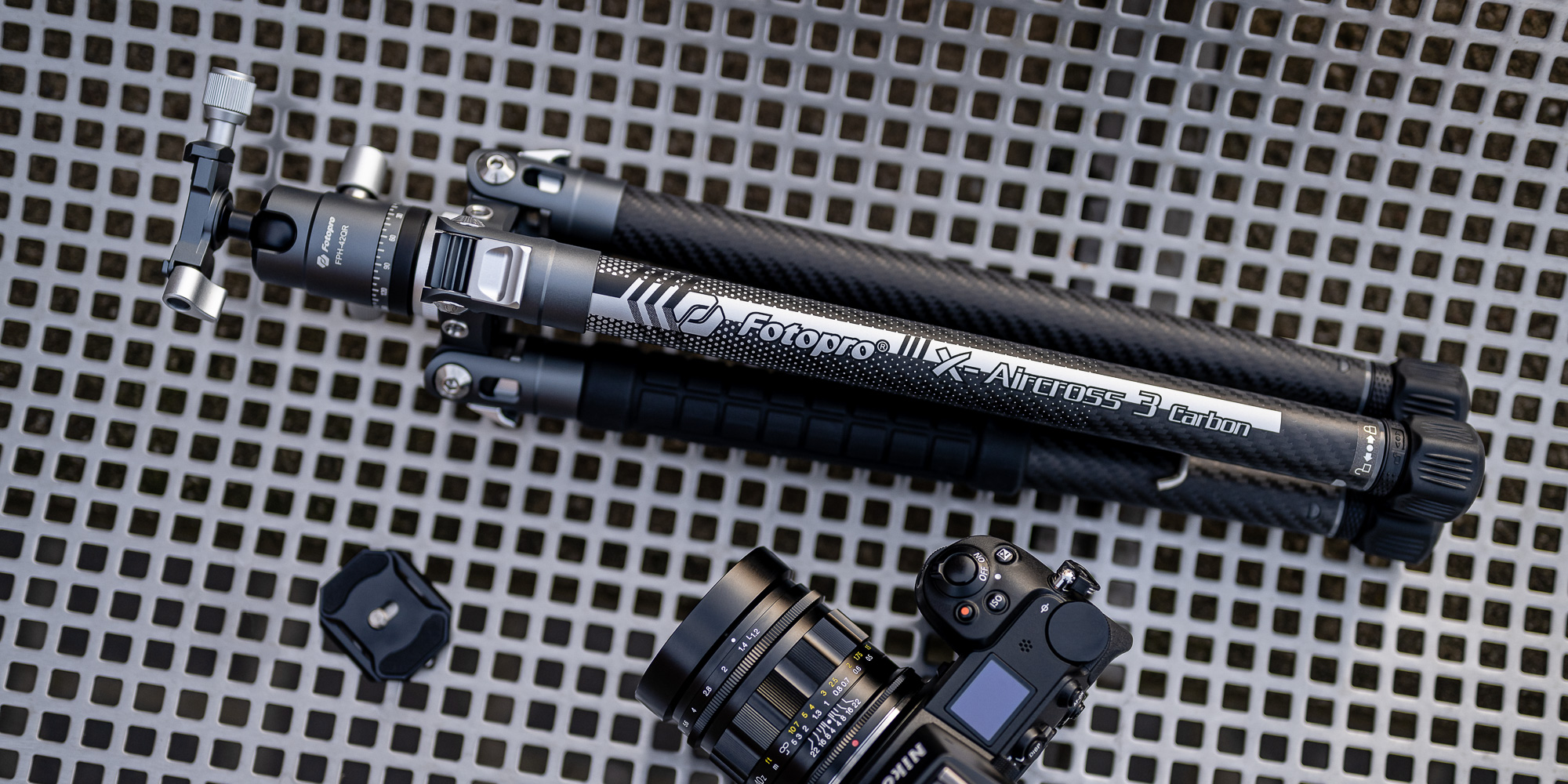 Fast unfolding process
Fotopro has been improving its tripod leg unfolding system for years. The Aircross series is famous for its ultra-short set-up time, and the third generation model is no different. Here you will unfold each leg in a second! This allows you to instantly adjust the height of the tripod to your needs by locking or unlocking the rings with quick hand movements. Fotopro engineers conducted rigorous tests involving repeatedly folding, unfolding and dropping the tripod. The X-Aircross 3 was also tested to withstand low (up to -30ºC) and high (up to 70ºC) temperatures. Successfully passing all these tests is a guarantee of the highest quality.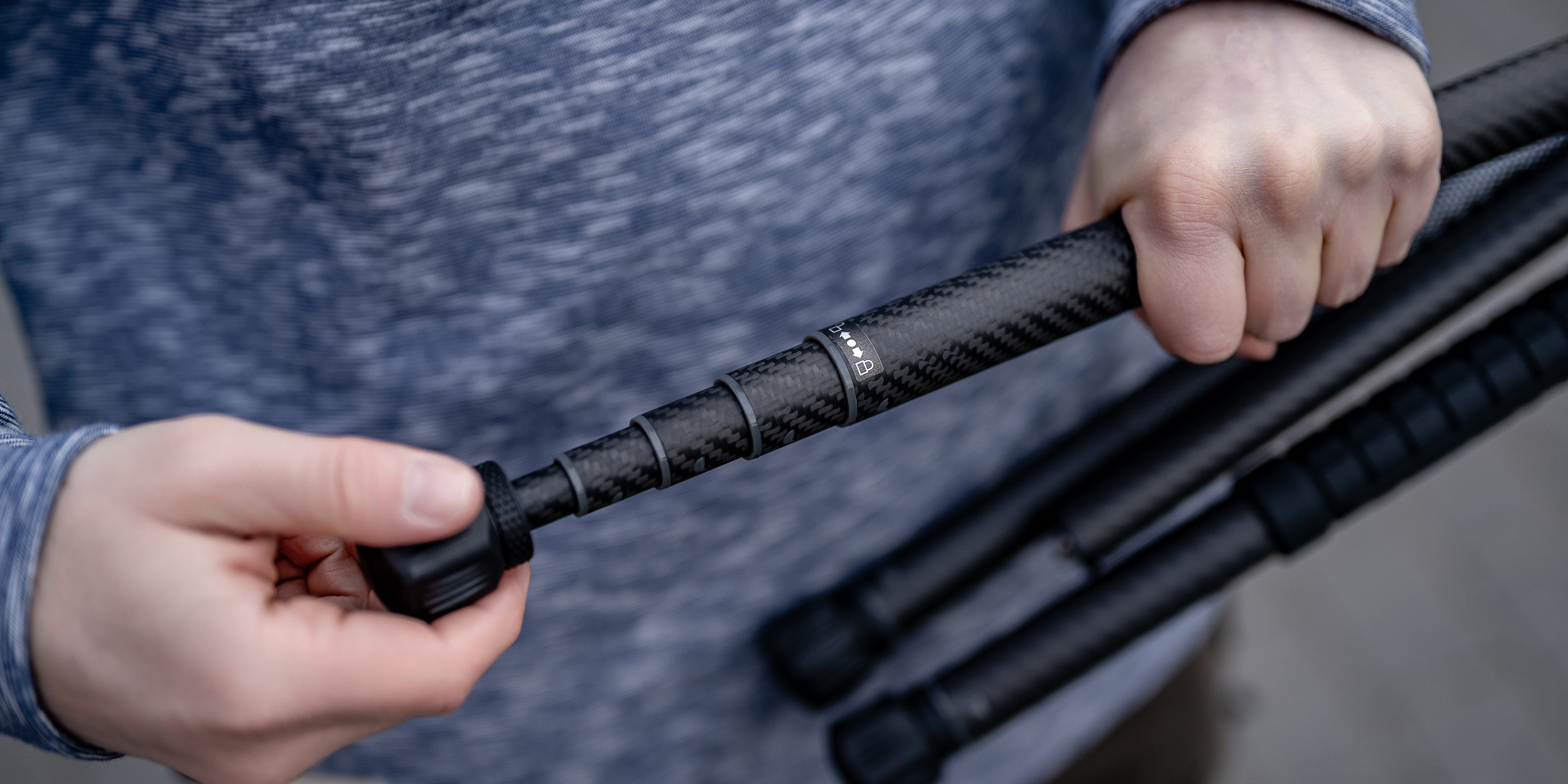 Dozens of applications
The tripod has a three-stage mechanism for tilting the legs, which consist of as many as 5 sections, locked by a convenient to use swivel clamp system. The Fotopro X-Aircross 3 uses an innovative center column consisting of two elements. Unscrewing one of them allows you to position the tripod almost at the ground, which is ideal for macro photography. You will successfully use it in the open air, as well as at home. The handy folding design, which provides a working height ranging from 16 cm to 151 cm, guarantees the comfort of working in any environment.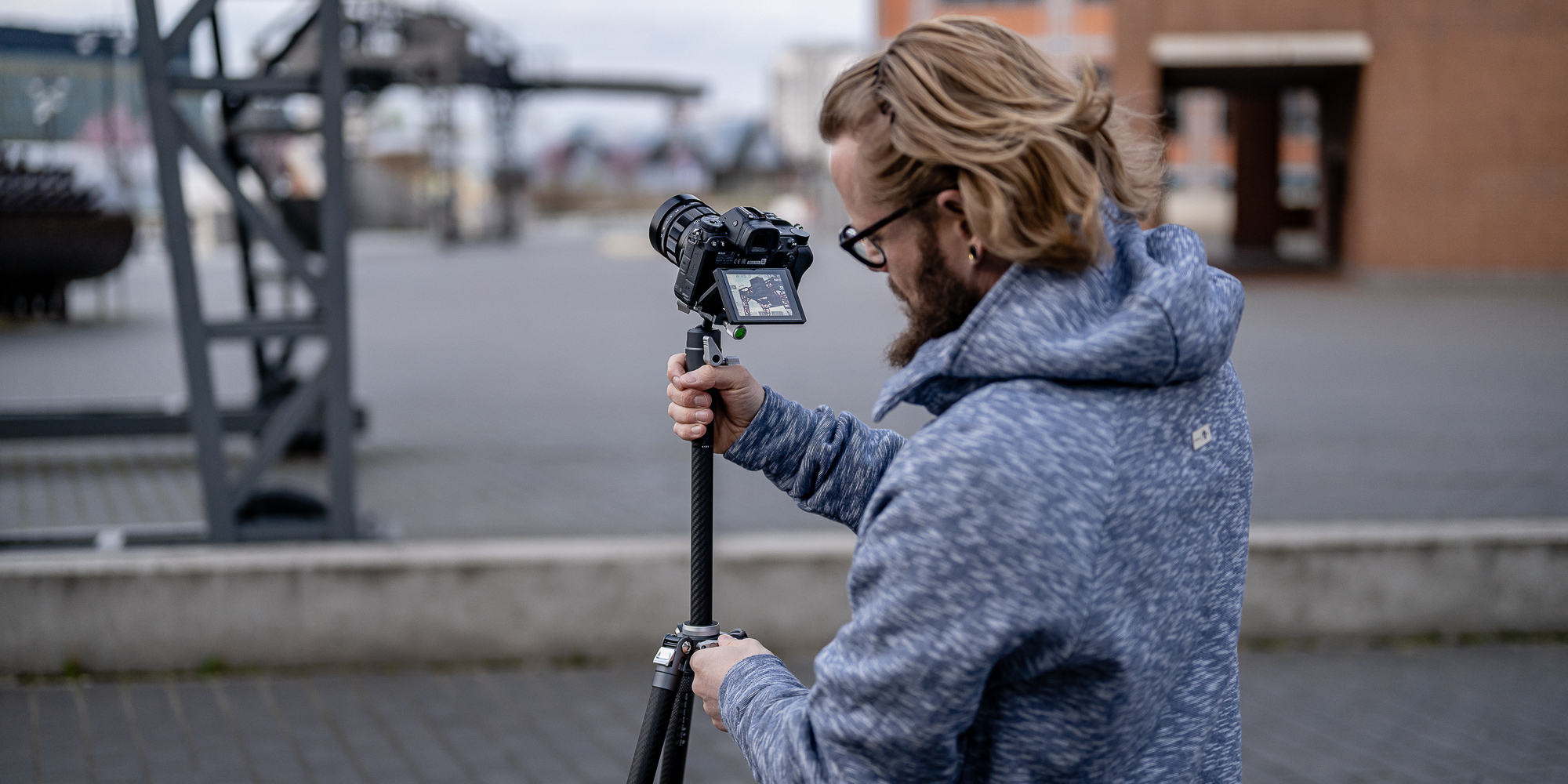 Solid ball head
Included with the Fotopro X-Aircross 3 tripod is the FPH-42QR ball head. It is equipped with ergonomic knobs for adjusting the position of the camera, installed on the quick-mount plate. There is also a precise angle scale and a level. The head allows smooth 360° panning. With the right design, you can film or shoot both horizontally and vertically. All these solutions provide great versatility that will work well both in the studio and on the go.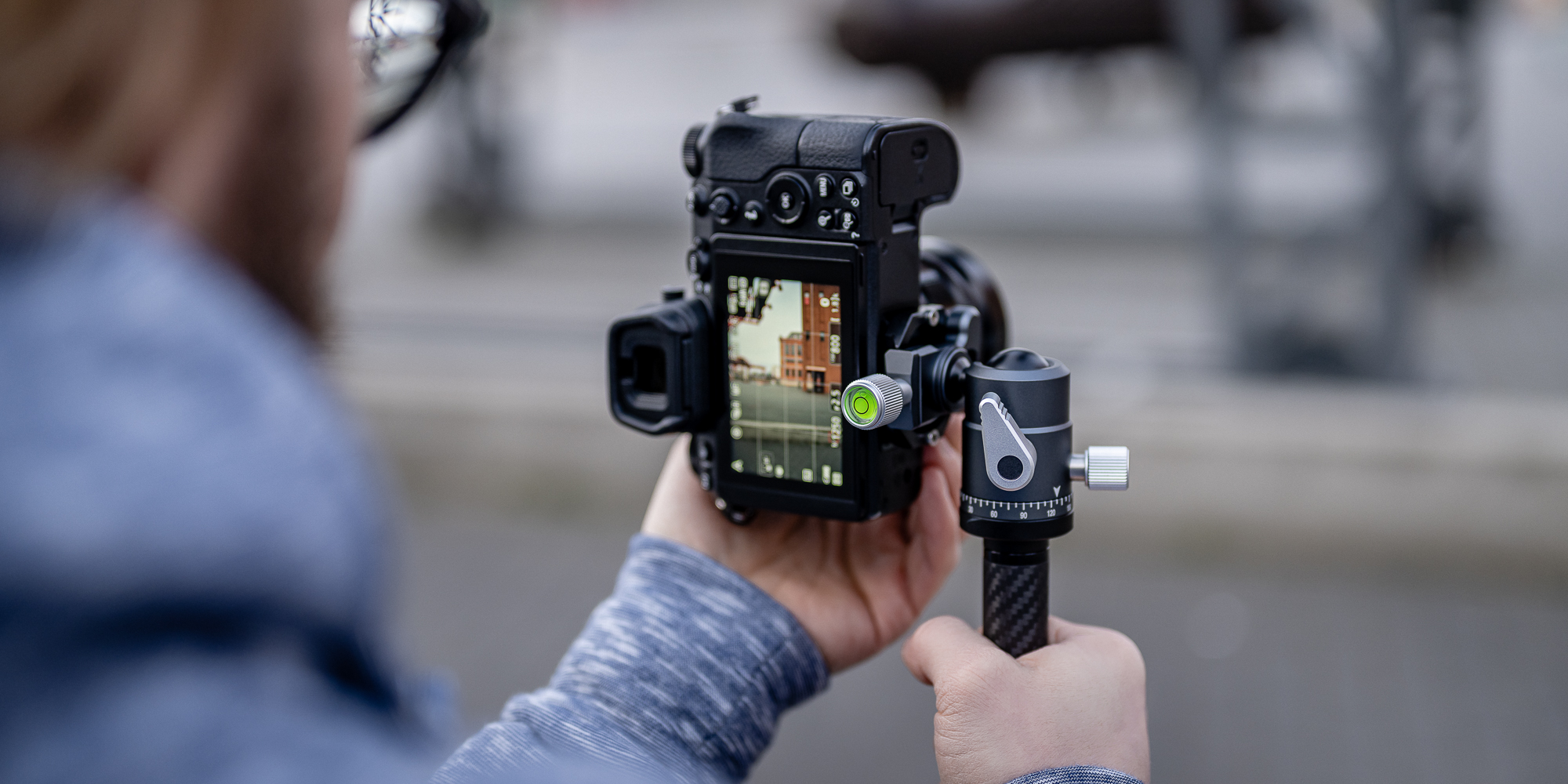 Detailed in every detail
The redesigned design of the third-generation X-Aircross tripod makes it take up even less space. Its height in the transport position is 36.5 cm. The whole thing is made of lightweight and durable 3K carbon fiber. In addition, one of the tripod's 3 legs is finished with a tactile silicone grip. The manufacturer also did not forget about non-slip feet and a hook, on which you will hang an additional load, ensuring yourself adequate stability during windy days.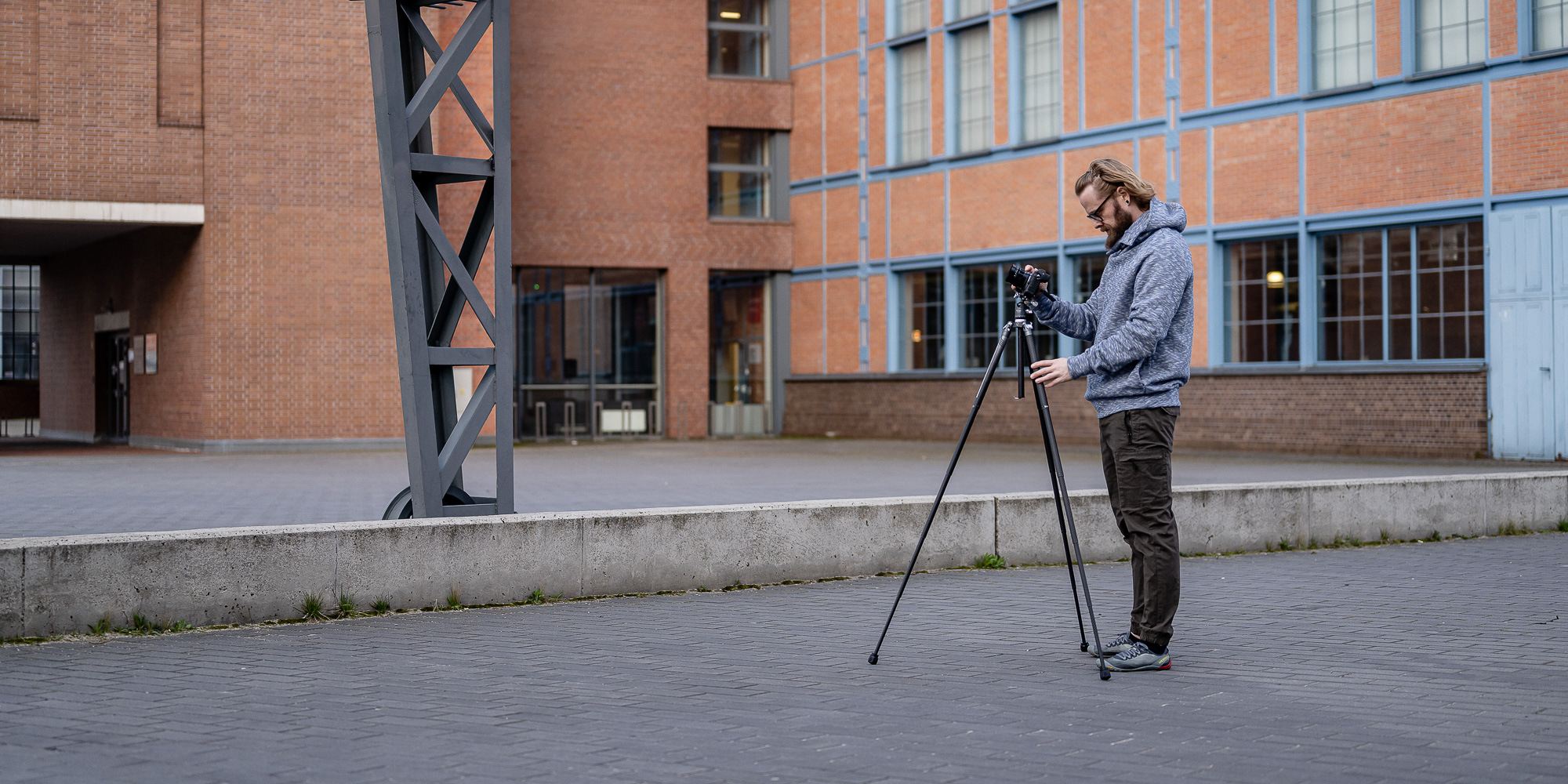 Mounting additional accessories
The Fotopro X-Aircross 3 tripod was created for modern photographers and video makers who are eager for additional accessories to make their daily work easier. The device is equipped with 2 1/4″ mounting threads. This solution will help you install additional work tools near your camera, such as preview screens, LED lights, directional microphones, sound recorders or teleprompters. This will save you on extra tripods and give you more space around your workstation.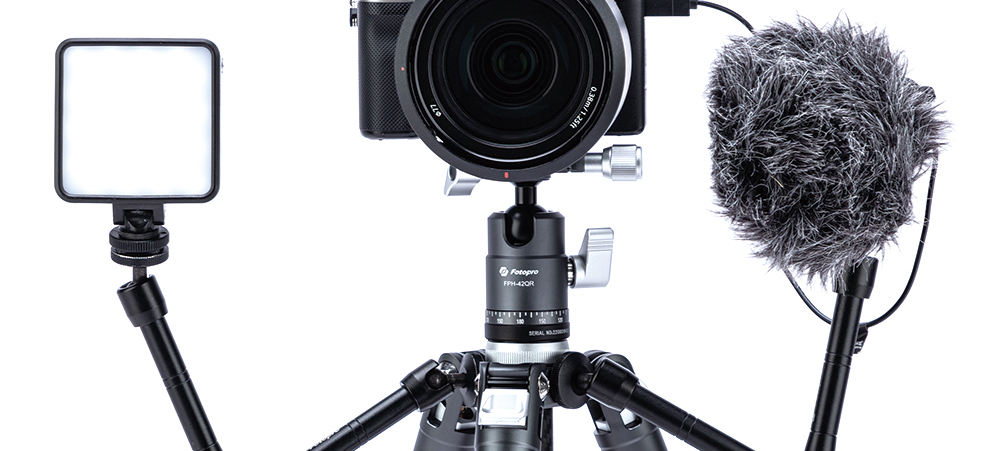 Smartphone holder
Included with the Fotopro X-Aircross 3 tripod is a handy smartphone holder. It's hidden inside the center column, in a special screw-on storage compartment. The holder is compatible with the quick-mount plate, so you can quickly install it on the head. The adjustable clamp will ensure compatibility with most popular smartphones.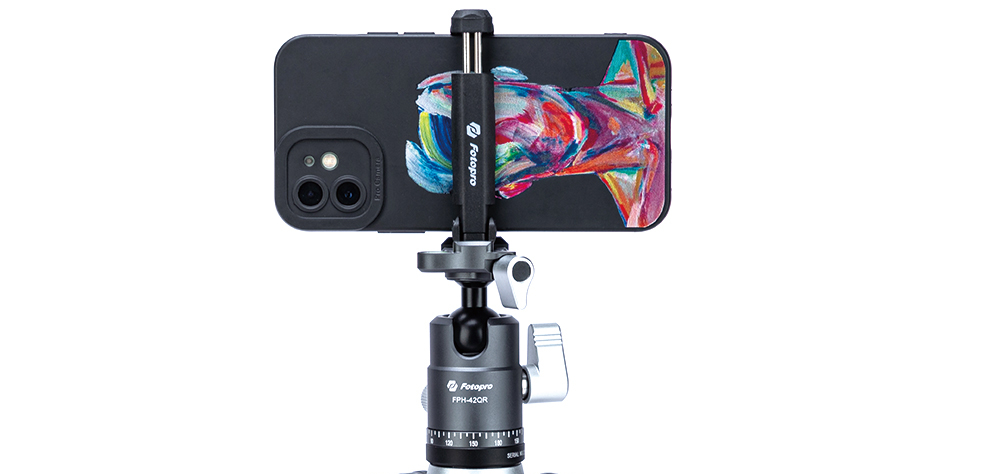 Transport bag included
The ultralight Fotopro X-Aircross 3 tripod weighs just 940 grams, making it an ideal travel companion. Therefore, the manufacturer could not forget about an appropriate pouch that will make it easier to transport the device. The special pouch is made of thick and pleasant to the touch material. You can sling it over your shoulder or put it on your back like a regular backpack. Thanks to the bag, your tripod will be safe and always ready to use.
Join the #photopropolis family
As you embark on an amazing journey full of unique frames and shots, don't forget to bring a good tripod with you. Share your great photos and videos with us by tagging us on Facebook and Instagram See you on the trail!
Specification
model: Fotopro X-Aircross 3
color: orange
material of construction: carbon fiber
minimum working height: 160 mm
maximum working height: 1510 mm
number of leg sections: 5
height in transport position: 365 mm
width in transport position: approx. 89 mm
maximum tripod load: 10 kg
max. leg diameter: 25 mm
weight: 0.94 kg
Set contents
Photopro X-Aircross 3 tripod – orange
Photopro FPH-42QR ball head
smartphone mount
transport bag