Description
The Wandrd Tech Pouch Large allows you to logically and safely organize all your small accessories and electronic equipment. The thoughtful design and waterproof materials used in the production of this pouch guarantee the highest level of protection. The bag is perfect for transporting all kinds of cables, batteries, memory cards, smartphone, power bank or even external hard drive. The bag has a clip system that is compatible with other Wandrd products, such as: the Prvke and Duo Daypack series backpacks. Universality, convenience and protection are the main factors we followed while designing our product, all with you, travelers, in mind!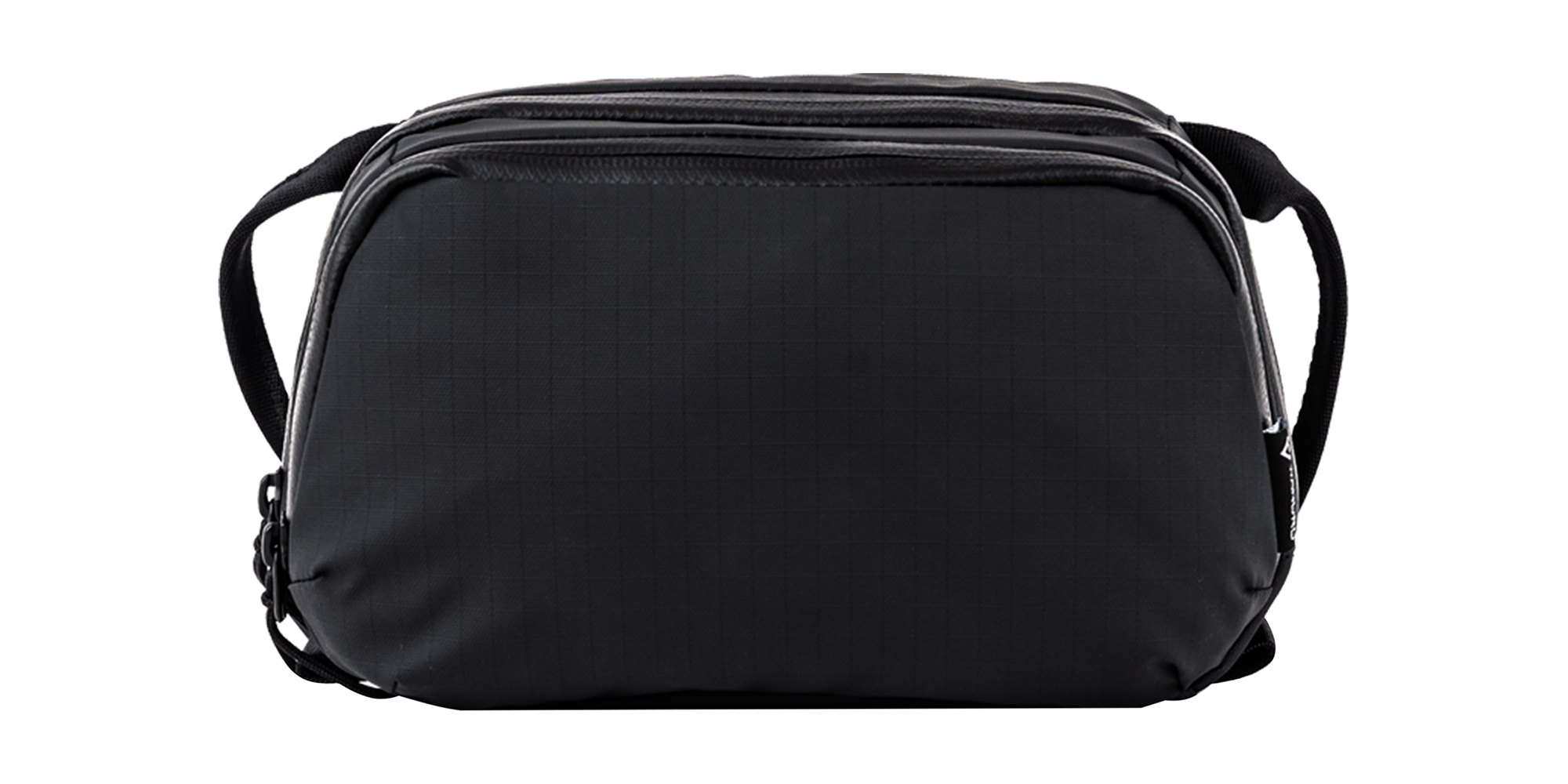 Main Features of the Wandrd Tech Pouch Large
two pockets with a total capacity of 3.5 liters
fleece-lined front smartphone pocket with pass-through for charging cable
Comprehensive main pocket with five elastic compartments
loop for pen or pencil
an attachment system compatible with other Wandrd products (two hooks included)
three comfortable handles for carrying the bag in your hand
made of durable and waterproof materials
bris-proof and reliable YKK zippers
lifetime warranty!
Spacious and thoughtfully designed interior
The Wandrd Tech Pouch Large is a 3.5 liter organizer for your electronic gear. One of the pockets has a fleece lining and a grommet for a smartphone charging cable. The other pocket can hold a power bank and other accessories, which we'll arrange in five flexible compartments. We will also find a dedicated loop for a pen or pencil. Even a laptop charger or an external hard drive will fit in such a large pocket.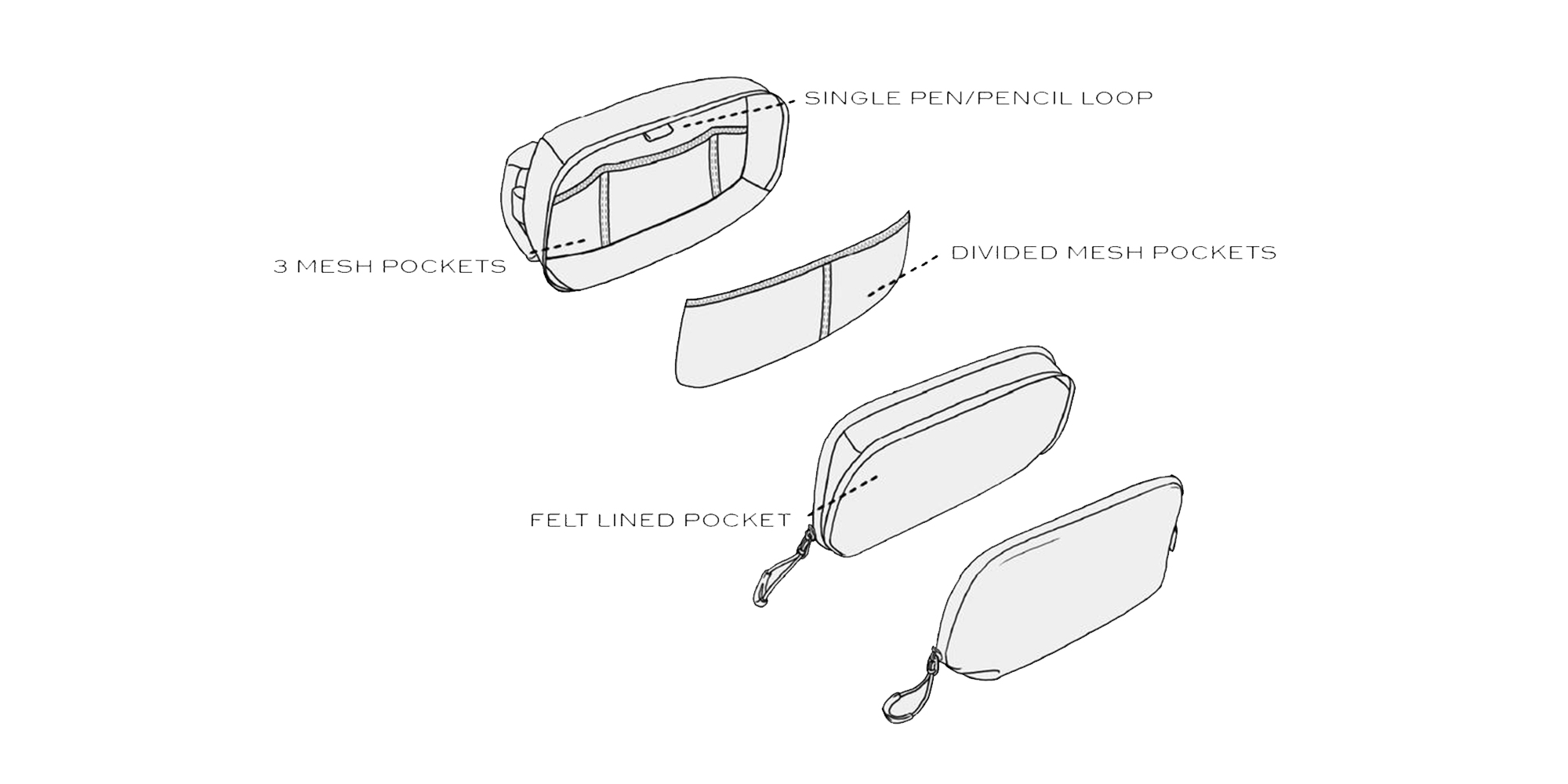 Three bags are better than one, which means strength in numbers!
Our tech bags are designed to work alone or together. The smallest one will fit into the big one, and the medium one will attach itself to the extra. Together they make an extremely roomy and organized team.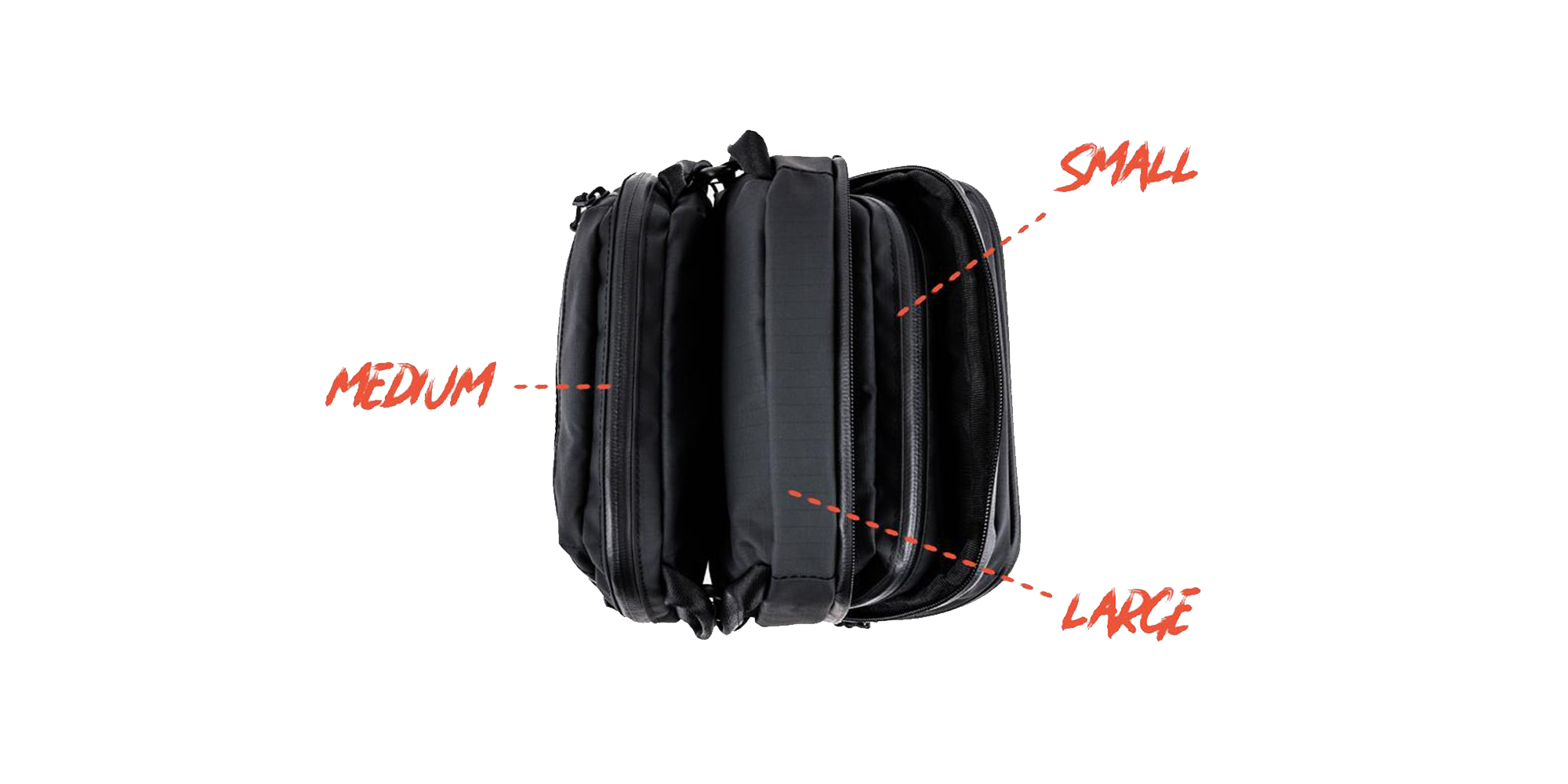 Optional strap
Transform our pouch into a stylish quiver. Wear it proudly across your torso or on your hip. With the Wandrd Carry Strap you'll free your hands and conveniently transport the contents of the pouch from place to place. If you don't have a strap, you're still left with three convenient handles.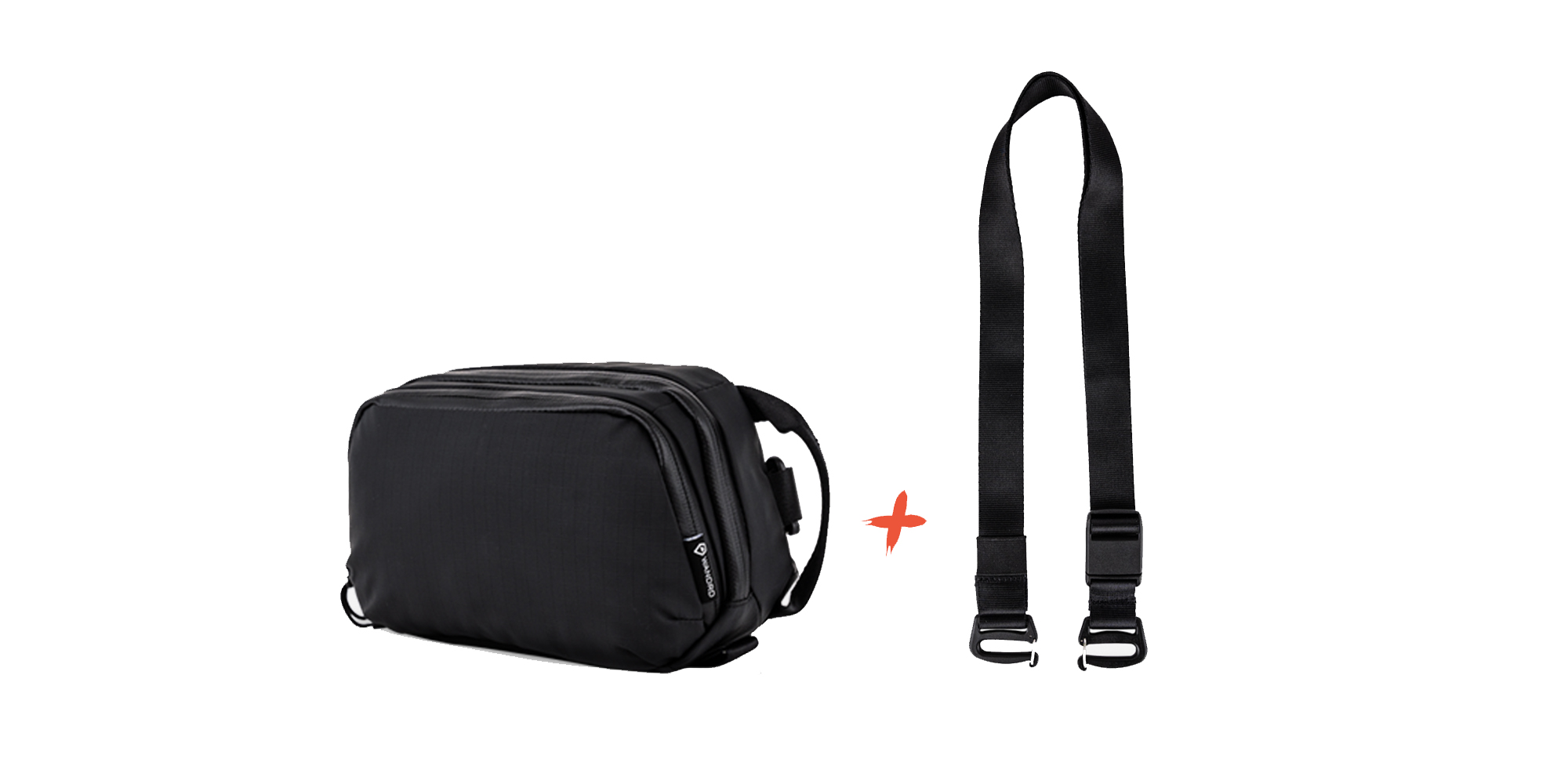 The Wandrd Accessory Carry Strap is not part of this kit.
Wandrd attachment system
The bag can be attached to Wandrd Prvke and Duo Daypacks using special hooks. It is a great way to increase their capacity by additional liters.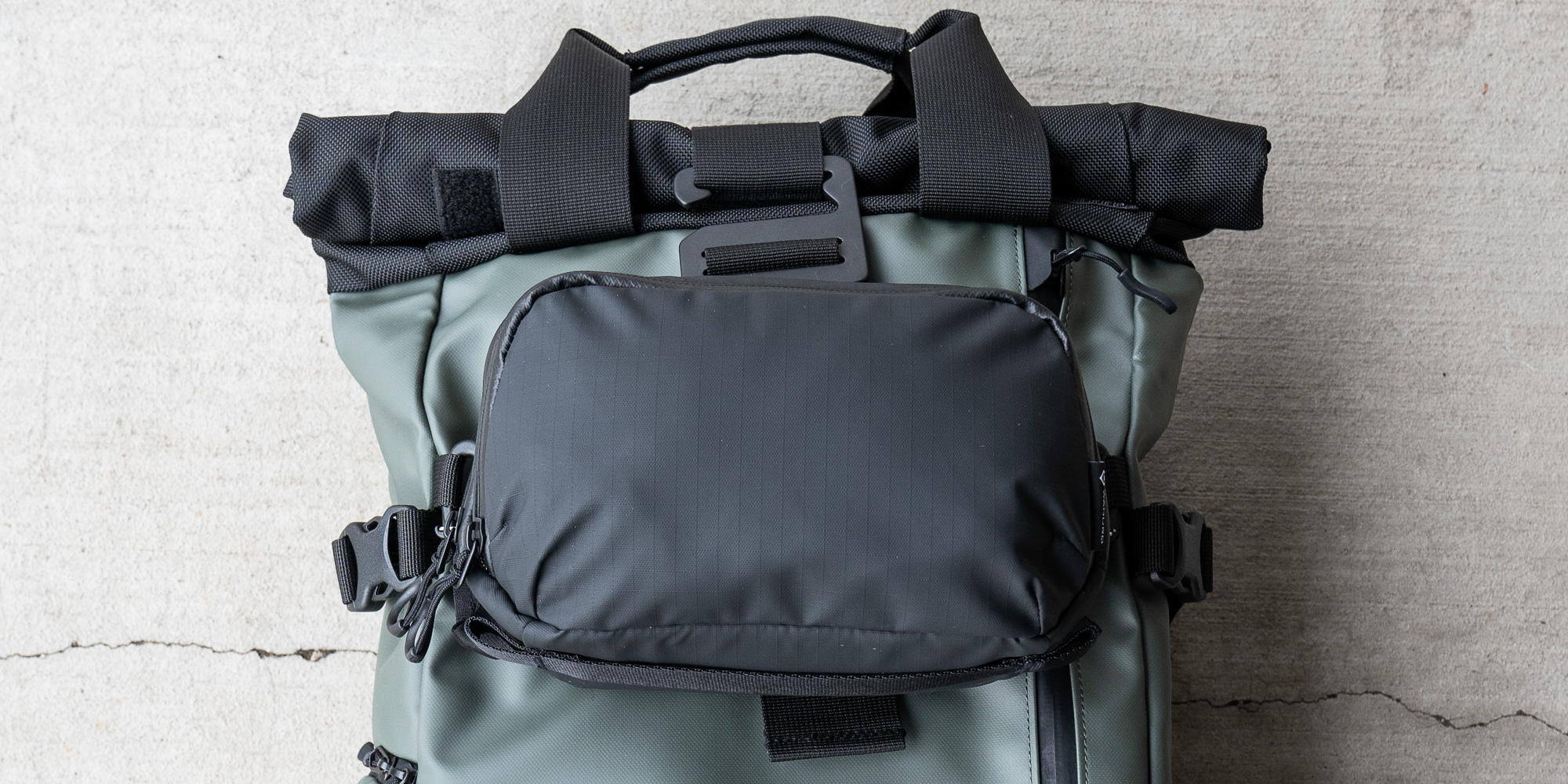 Fit every inch
The Wandrd Tech Pouch fits like a glove into the top compartment of the Wandrd Prvke backpack. Use every inch of space to organize your gear.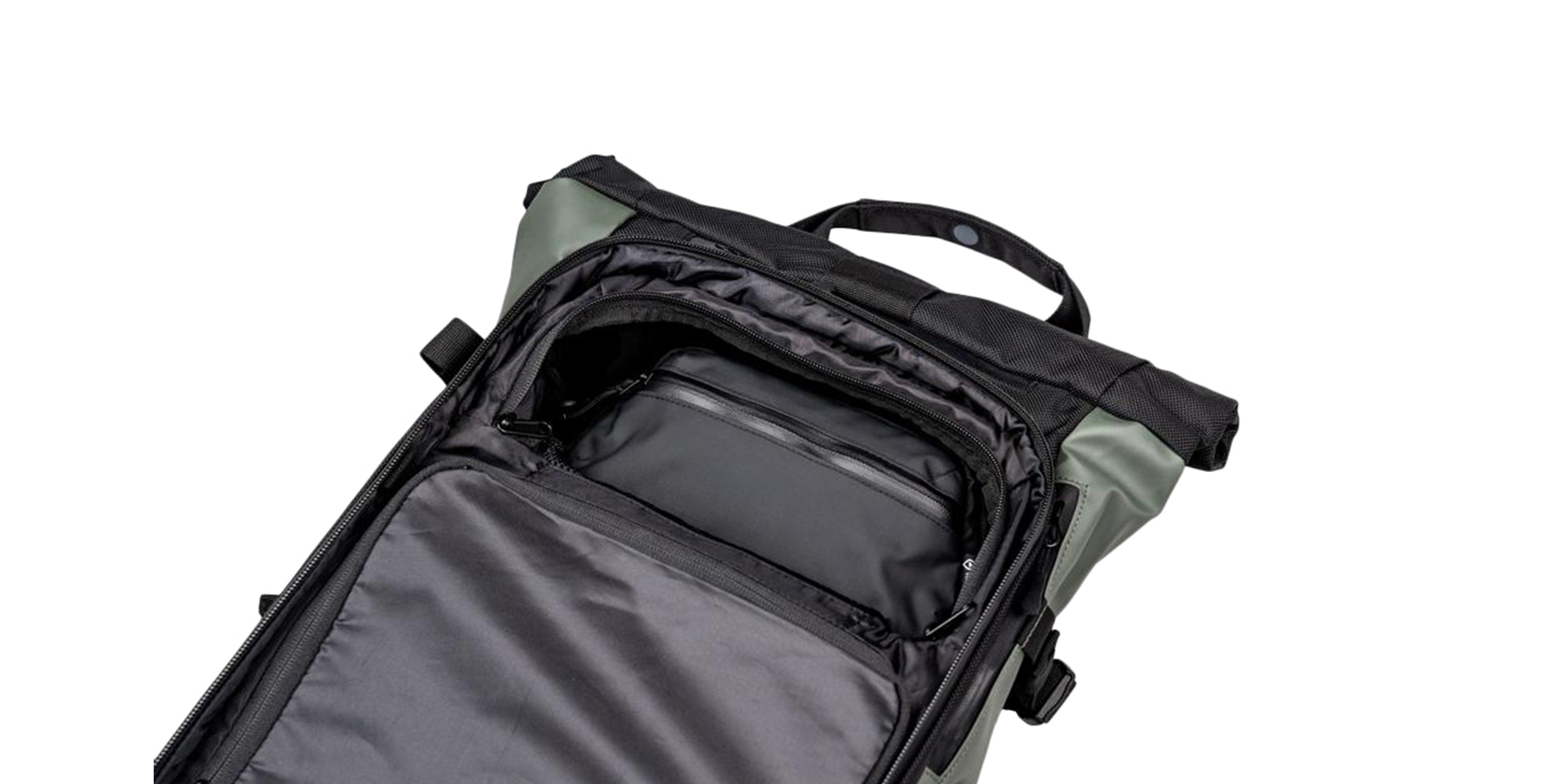 Durable and waterproof material
We don't recommend diving into the ocean with our bag, but it certainly won't be harmed by heavy rain. Waterproof Ripstop N420 HD with 5PM coating and splashproof YKK zippers will keep your gear safe inside.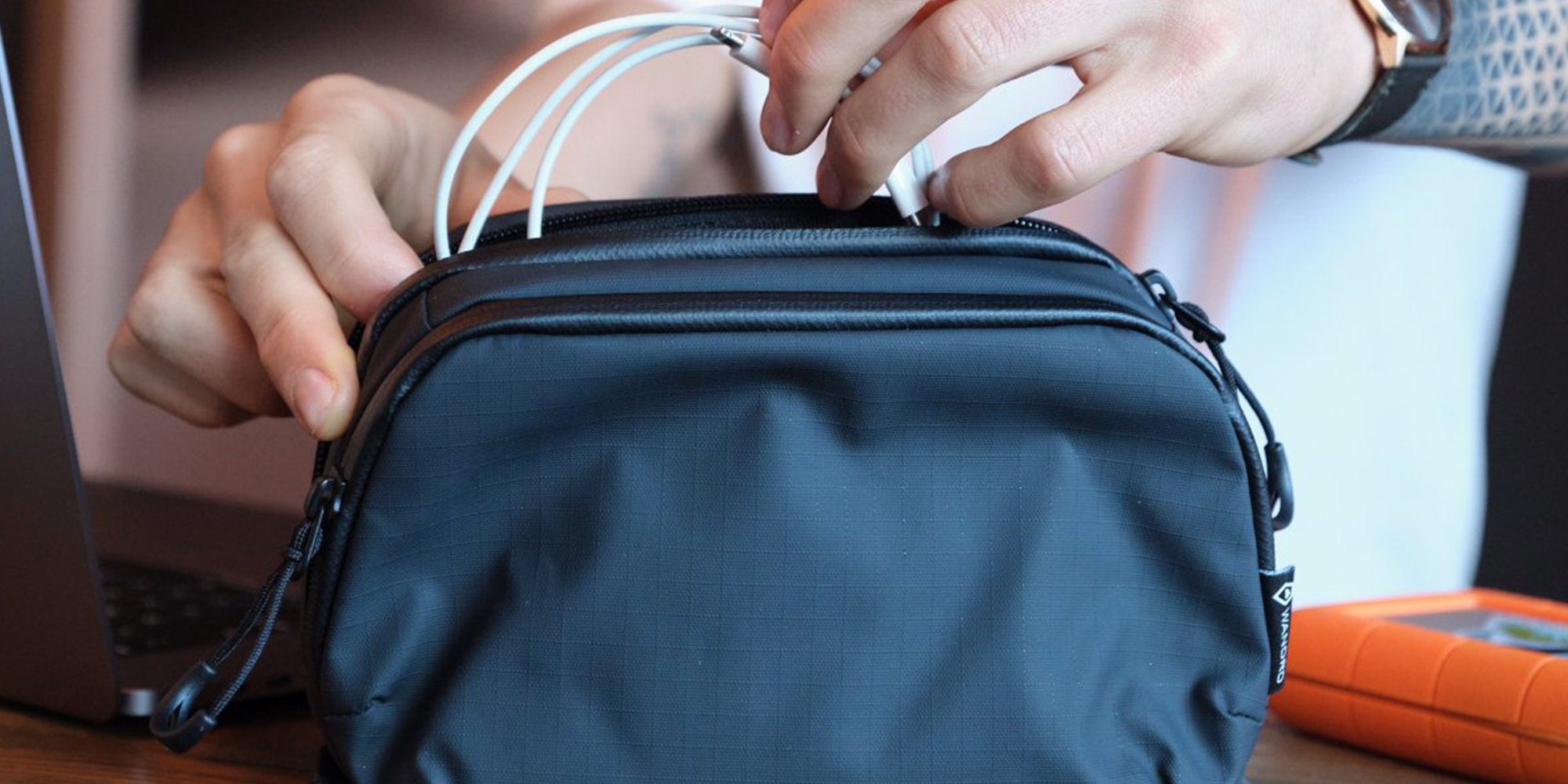 Lifetime Reliability Guarantee
The creators of the Wandrd brand take responsibility for their customers and the environment very seriously. They have created products that will last for centuries. Excellent workmanship and top-notch materials will ensure that their creation will remain in your hands for years, instead of ending up in a landfill. Hike more, worry less! Wandrd is a promise of excellent quality.

Specification
model: Wandrd Tech Pouch Large
color: black
warranty: lifetime
material of construction:

Ripstop N420 HD with 5PM coating
Breakproof YKK zippers

Dimensions: 22.9 x 8.9 x 15.9 cm
weight: 150 g
capacity: 3.5 l
Compatibility
Wandrd Carry Strap accessory strap
Wandrd Prvke 11 Lite Backpack
Wandrd Prvke 21 Backpack
Wandrd Prvke 31 Backpack
Wandrd Prvke 31 Backpack
Backpack Wandrd Prvke 41
Backpack Wandrd Prvke 41 Lite
Wandrd Duo Daypack
Trekking backpack Wandrd Fernweh
Trekking backpack Wandrd Fernweh
Wandrd Tech Pouch Small
Wandrd Tech Pouch Medium
Kit contents