Description
The Ulanzi ST-06S mount will allow you to easily install your smartphone on a tripod, monopod or mount equipped with a 1/4″ male thread or cold shoe rail. Protected by non-slip facings, the clamp is compatible with devices from 6 to 9 cm wide. The refined design allows the position and angle of the smartphone to be precisely adjusted. Two additional cold shoe sockets allow the holder to be connected to additional accessories (e.g. microphone or LED light).
Main product features
portable smartphone holder
a great choice for creators posting on YouTube, TikTok, Instagram or Snapchat
compatible with devices 6 to 9 cm wide
easy installation on 1/4″ thread or cold shoe rail
2 cold shoe sockets for installation of additional devices (e.g. microphone and LED light)
adjustable phone angle – 90º forward and 90º back
possibility to rotate the phone 360º (recording or shooting vertically and horizontally)
anti-skid facings for better grip and protection of the smartphone case
release of the clips holding the position of the smartphone with a single button
included allen spanner to adjust the clamp force responsible for the tilt lock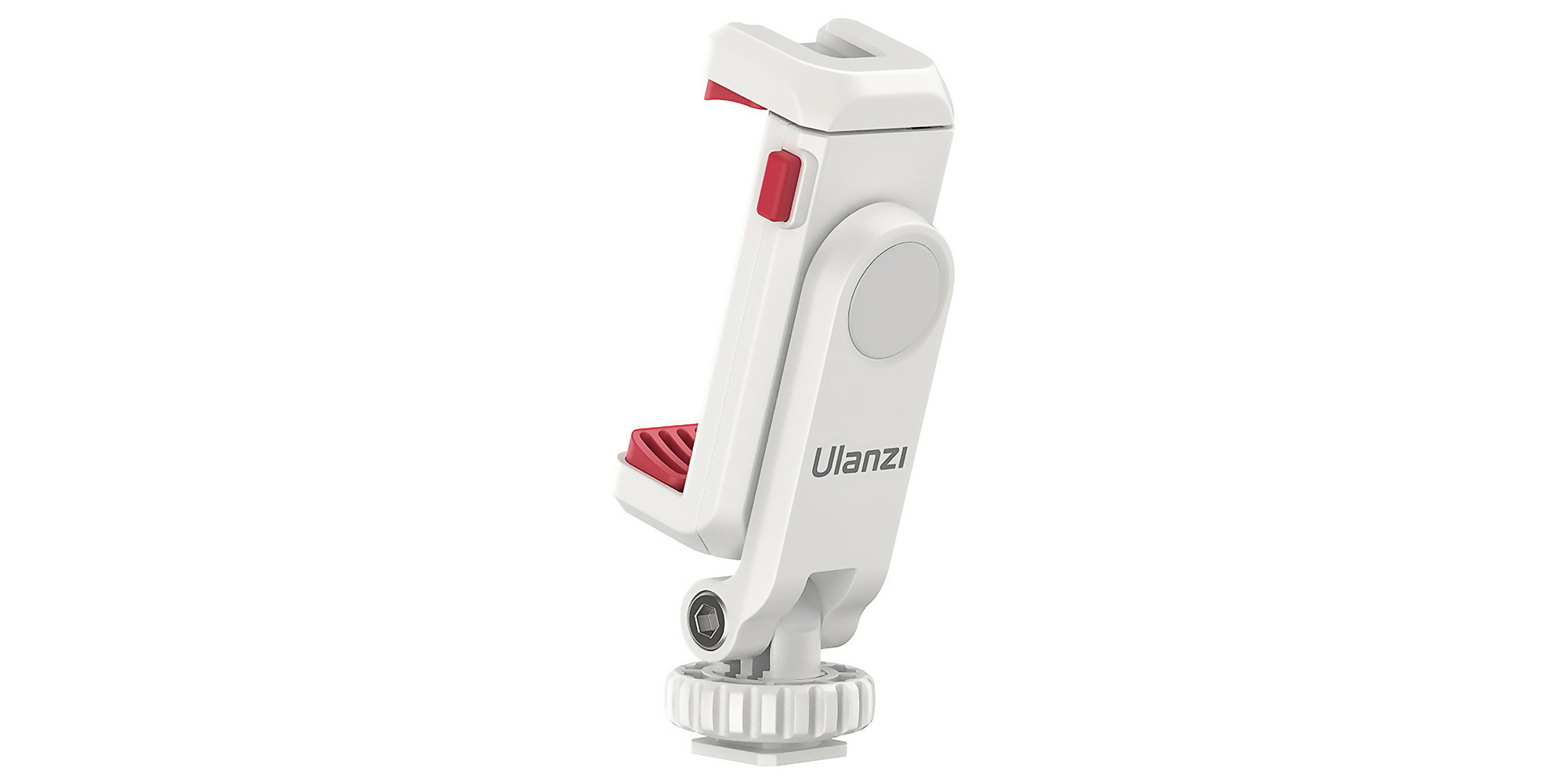 For mobile photographers and web developers
The Ulanzi ST-06S phone mount is a small device that will extend the functionality of your existing tripod, monopod or other mount. It features a cold shoe and a 1/4″ female thread. These mounting points will allow you to connect the mount to a device that, in its basic version, does not allow you to install a smartphone used for taking photos, recording videos or participating in video conferences.
Wide compatibility
The Ulanzi ST-06S mount is compatible with most smartphones on the market. The width of the device can range from 6 to 9 cm. The locking mechanism used allows the clamp to be released with the push of a button. The manufacturer also did not forget about the non-slip facings, which will improve the grip and protect the edges of your smartphone.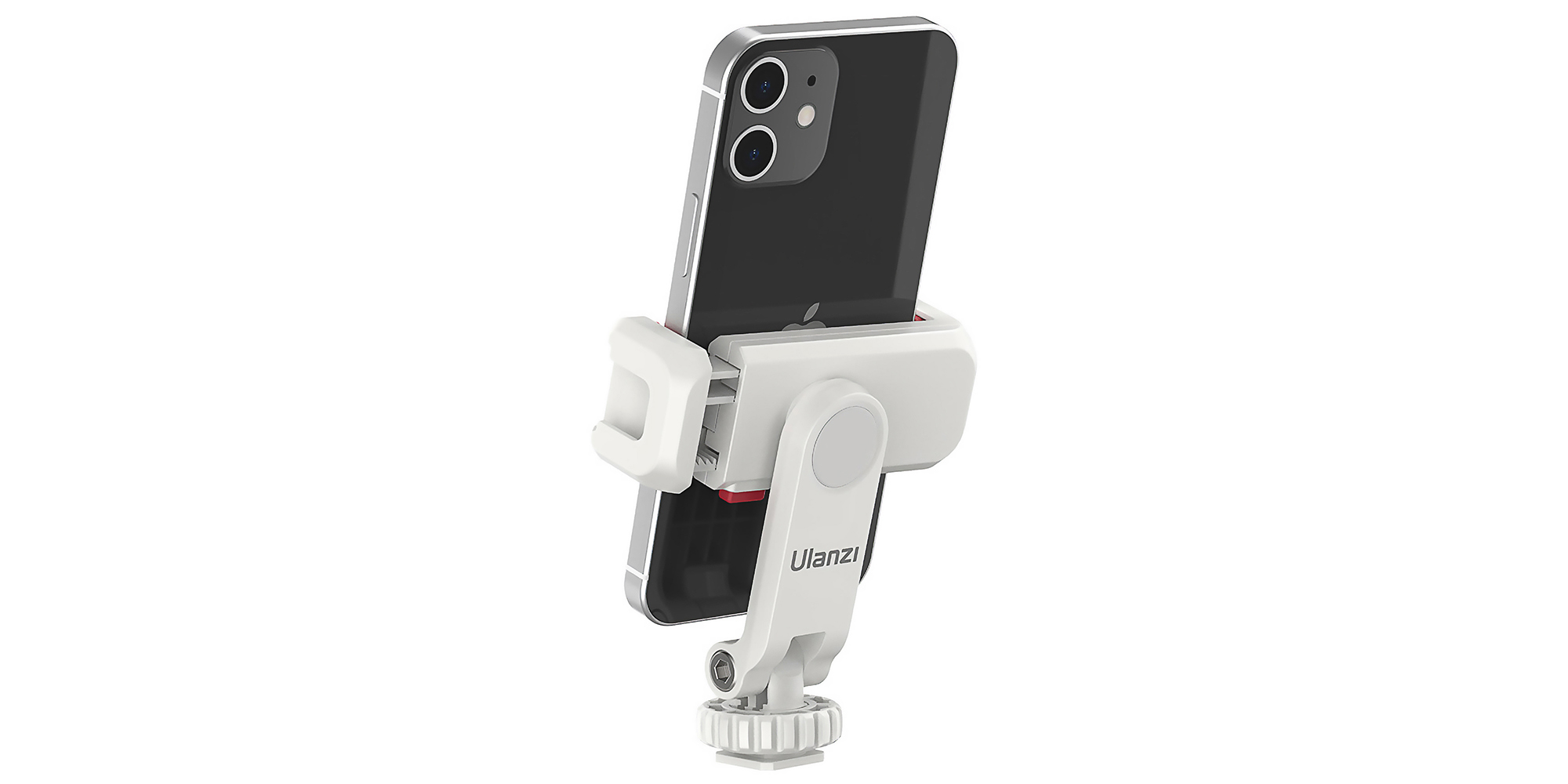 Perfect position
The Ulanzi ST-06S phone holder allows you to conveniently adjust the position of the device you are recording or photographing with. The smartphone installed in it can be rotated 360º. The mount also allows you to adjust its angle – 90º forward and 90º backward.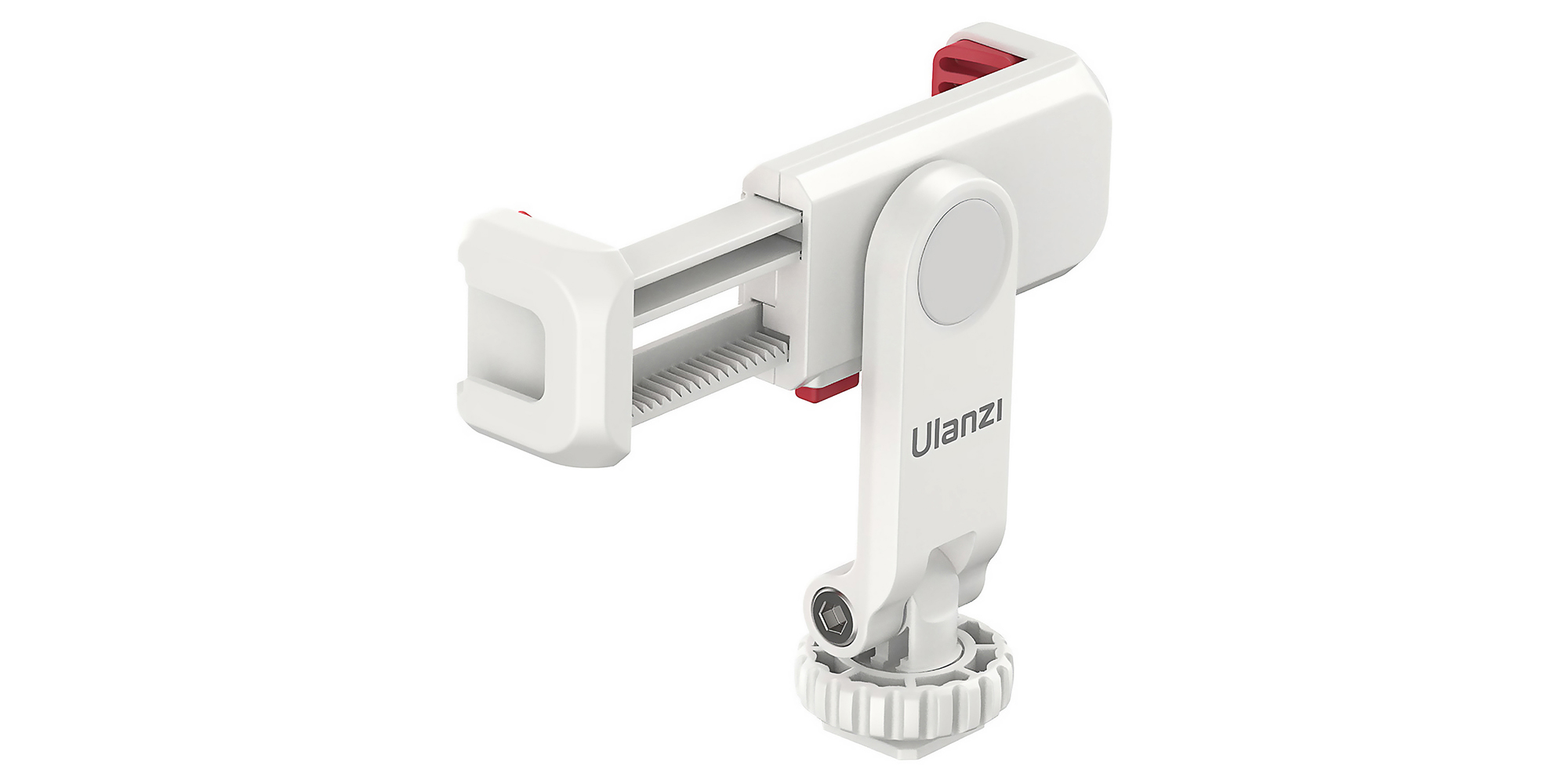 Expanded workstation
Using the Ulanzi ST-06S phone holder, you can create a mobile vlogger workstation complete with additional accessories. Two cold shoe rails will allow you to connect your device to a microphone and LED light, among other things. The mount will also work great when your smartphone serves as a preview screen for your camera or camcorder.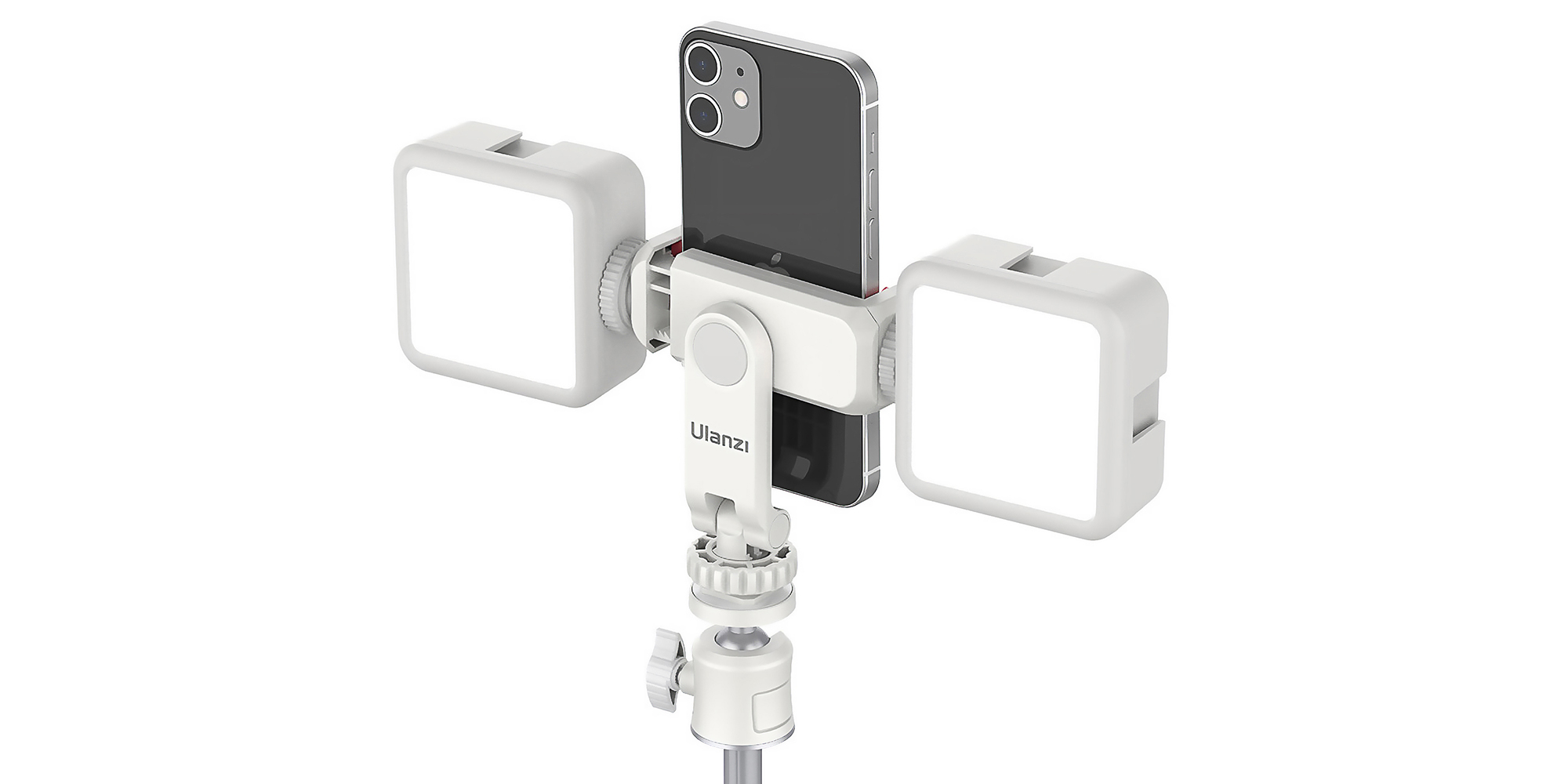 Specification
model: Ulanzi ST-06S
colour: white
material: plastic
attachments: 2 x cold shoe socket
width of smartphone holder: 6 – 9 cm
dimensions: 105 x 76 x 32 mm
weight: 51 g
Kit contents
Ulanzi ST-06S phone holder – white
Allen wrench