Description
The Newell Thor U650 UPS /1 will help protect your electronic equipment from the damage that a sudden power cut can cause in your home or workplace. Do your neighbors often do renovations and you are afraid of sudden surges? Are you worried about breakdowns that could damage your valuable electronic equipment? Or maybe traffic jams go off unexpectedly in your neighborhood for no reason at all? Thanks to Newell Thor's state-of-the-art technologies, any voltage drop or surge will be detected and you'll have time to safely complete your work, saving all your important files beforehand. The Newell Thor U650 /1 UPS is the best way to protect your computers, data communications networks, as well as your audio and video equipment.
Main Features of Newell Thor U650 UPS /1
Modern offline power supply with automatic voltage stabilization.
Instant response to power surges and outages.
Modern offline power supply with automatic voltage stabilization.
About 80 seconds to safely shut down electronic equipment, after activating battery power, at the maximum load of the power supply.
2 power sockets to which you can connect your devices.
Backlit LCD screen for easy monitoring of the power adapter's operating status.
LCD screen
Superfast switching to battery power mode
Newell Thor U650 /1 takes 4 to 6 milliseconds to detect a voltage spike or drop and switch to battery power. You no longer have to worry about being surprised by a power outage. You'll be alerted by a special beep when it switches to battery power. You can connect 2 different devices to the power supply and still have at least one minute to finish your work and save the results. This solution gives you the confidence that your equipment will not be damaged and important files will not be lost.
Modern design
An uninterruptible power supply is a device that you do not have to hide deep under your desk. The modern casing of the Newell Thor U 650 /1 equipped with a backlit screen once and for all dispels the myth of bulky UPSs! The device will be a perfect addition to a modern workstation, both at home and in the office. If you like minimalistic design and pay attention to how electronic equipment blends in with the environment and other devices, Thor is a power supply unit just for you!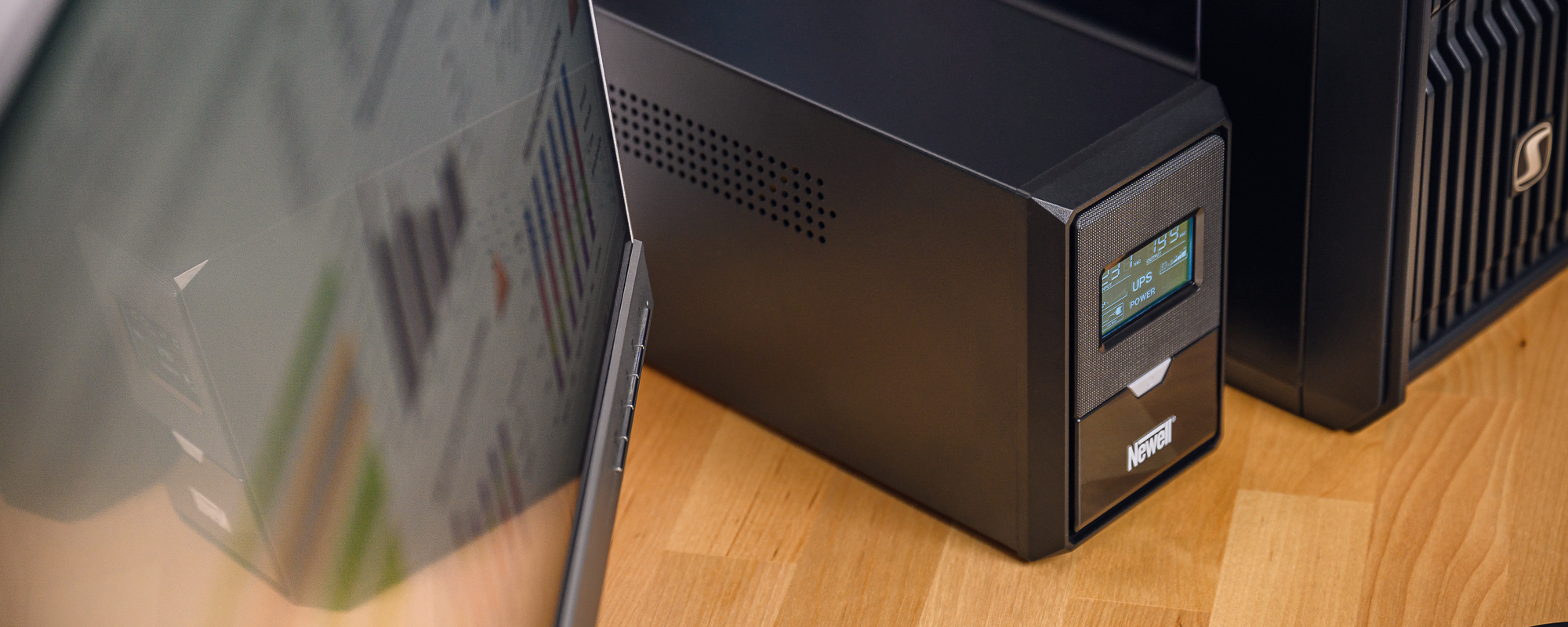 Bright screen for easy operation
The backlit LCD screen allows you to monitor the operation of the power supply efficiently and conveniently. If something is bothering you, just glance at the display. You don't have to interrupt your work to conveniently monitor devices connected to the Newell Thor U650 /1 UPS. The backlit screen allows you to check parameters such as input and output voltage status, as well as the load level and battery charge status.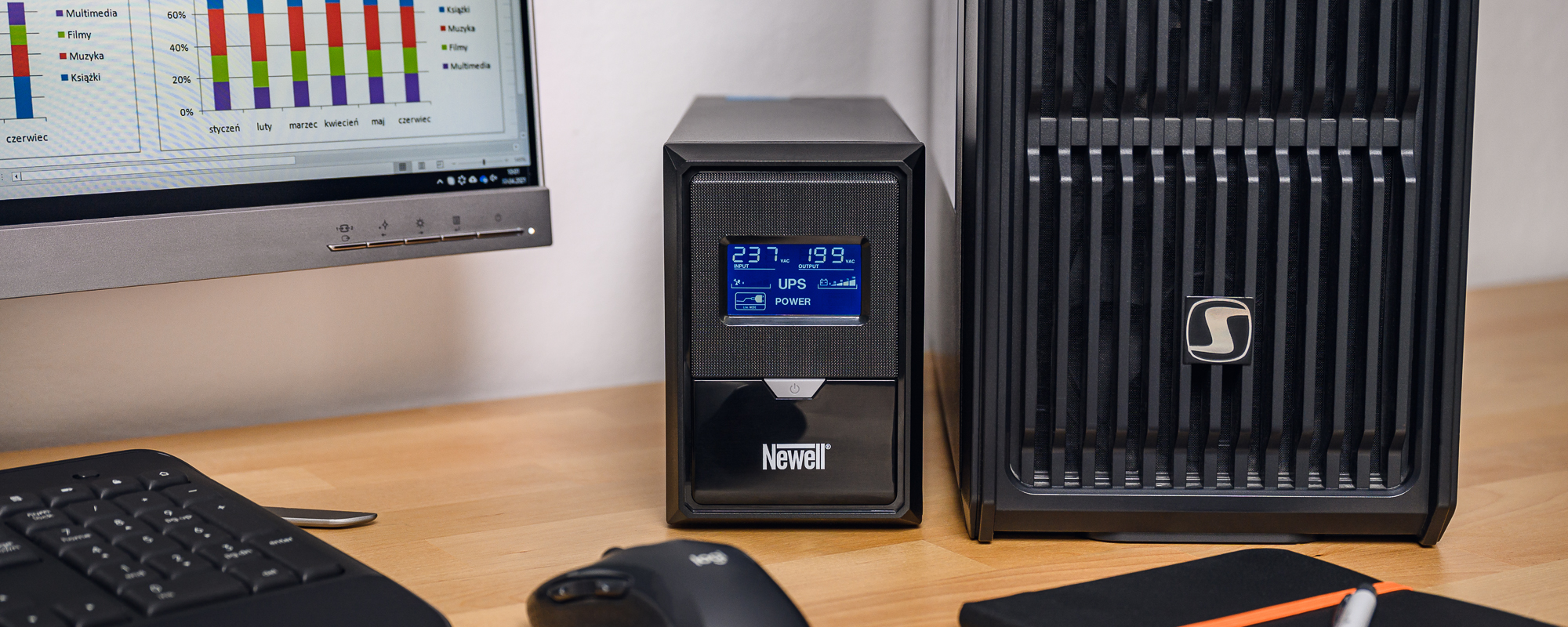 Specification
model: Newell Thor U650 UPS /1
apparent power: 650 VA
power: 390 W
input voltage: 220 V
input voltage range: 220/230/240 V
Voltage frequency: 50 Hz ± 1% or 60 Hz ± 1%
output voltage: 220 V ± 10%
Response time: 4 – 6 ms
Input voltage waveform: simulated sine wave
Response time: 4 – 10 ms
Input voltage waveform: simulated sine wave
battery: 1x 12 V / 7 Ah
charging time: 8 hours to 90% capacity
noise level: less than 50 dB
sockets: 2x Schuko
dimensions: 33 x 10 x 15 cm
weight: 5 kg
weight: 5 kg
Kit contents
Newell Thor U650 UPS /1
Power cable
Monitoring software CD