Description
Unleash your artistic potential with the Veikk A50 graphics tablet and dive into the magical world of computer graphics. Replace your mouse with the elegant pen and see how easy "drawing on the computer" can be. Creating precise technical drawings, fabulous paintings and retouching photos is not only work but fun. The graphics tablet also makes it easy to take handwritten notes and digital signatures.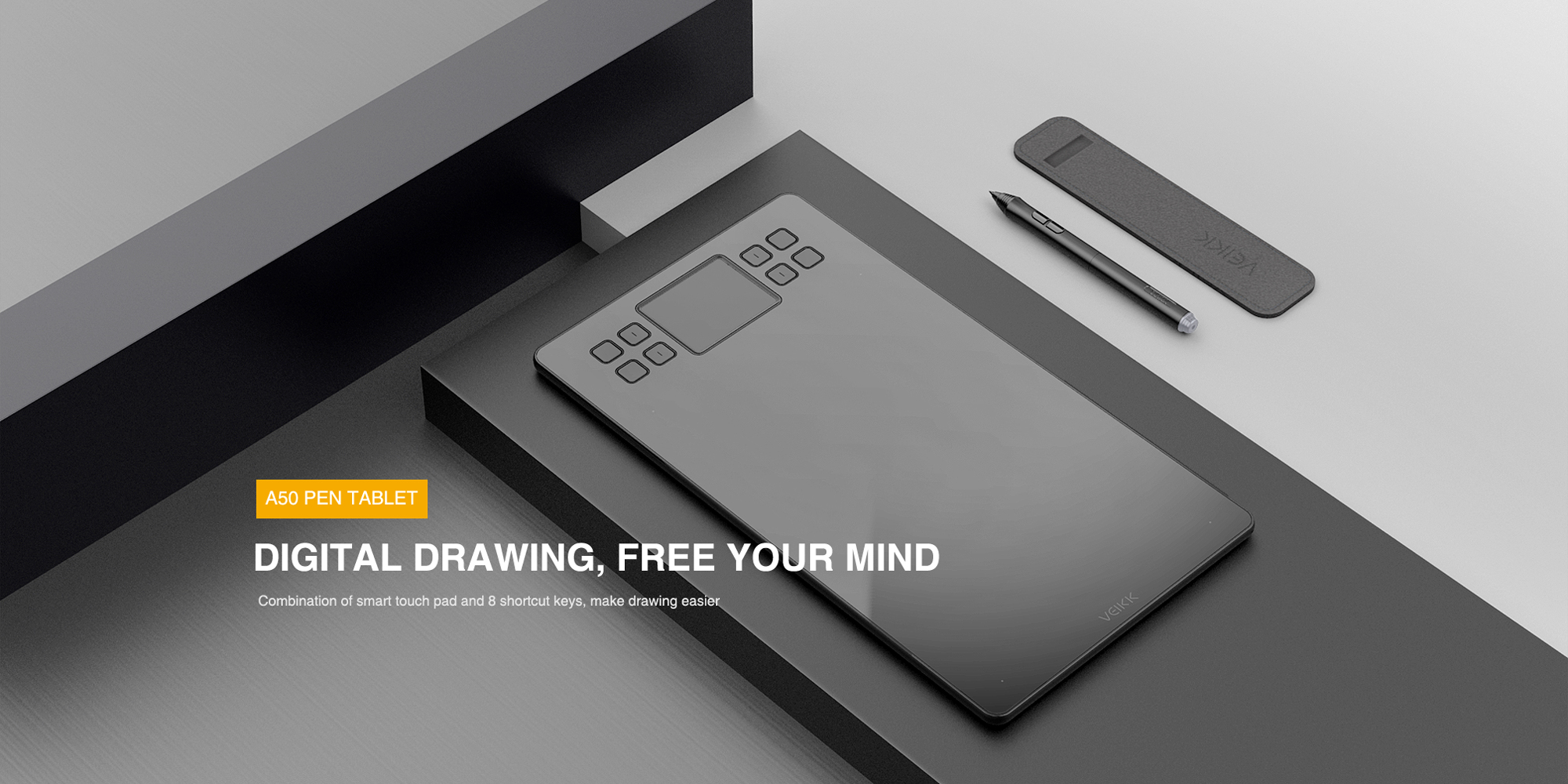 Key features of Veikk A50
– Large working area of 10 x 6 inches (25.4 x 15.2 cm)
– 5080 lpi resolution, 250 pps sampling, 8192 levels of pressure sensitivity
– Eight fully programmable buttons and gesture sensitive touchpad
– cordless, battery-free, high-precision pen with two function keys
– USB-powered tablet computer
– Windows, Mac OS, Android compatibility
– support for popular graphics programs (Photoshop, Kita, Gimp, etc.)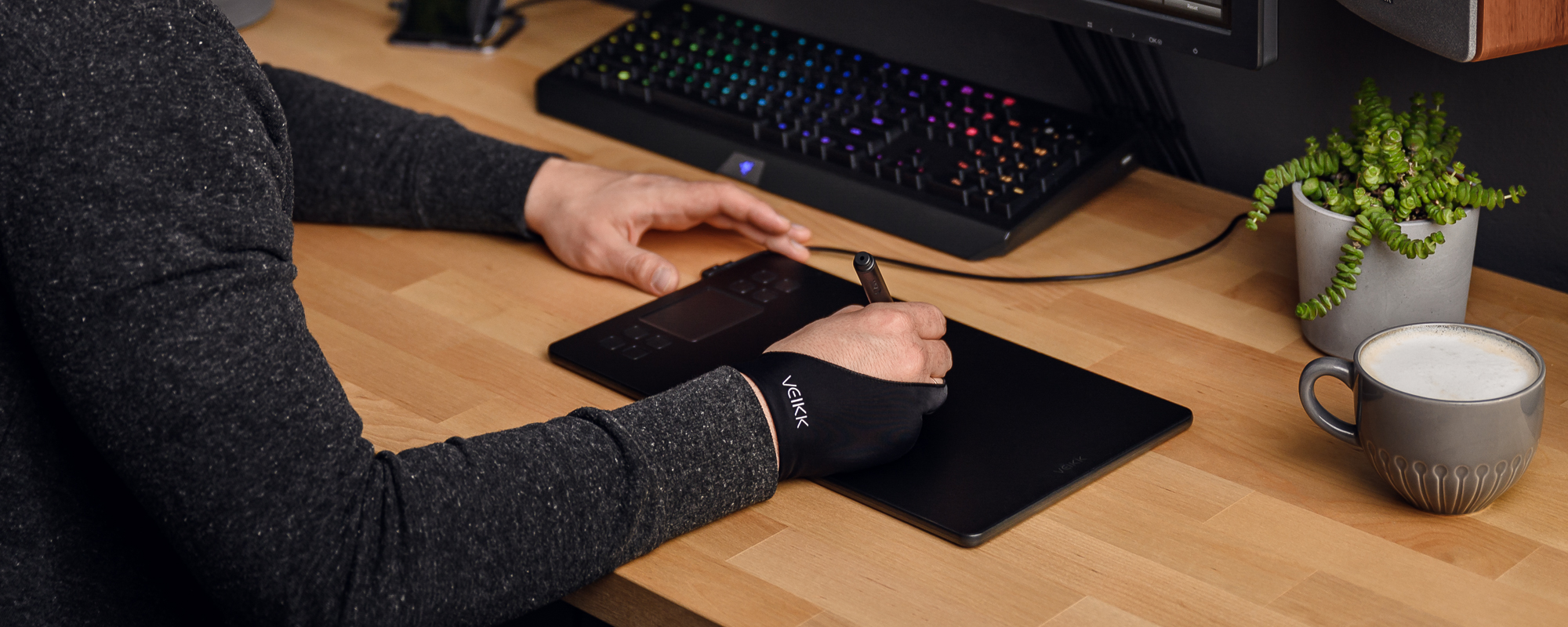 The magic "piece of paper"
The Veikk A50 graphics tablet offers a large 10 x 6-inch active workspace with 5080 lpi resolution. Its matte surface resembles an electronic version of a sheet of paper or a painting canvas. The device transfers all the movements of a special pen to the computer screen. The sampling rate of 250 points per second ensures smooth, lag-free work.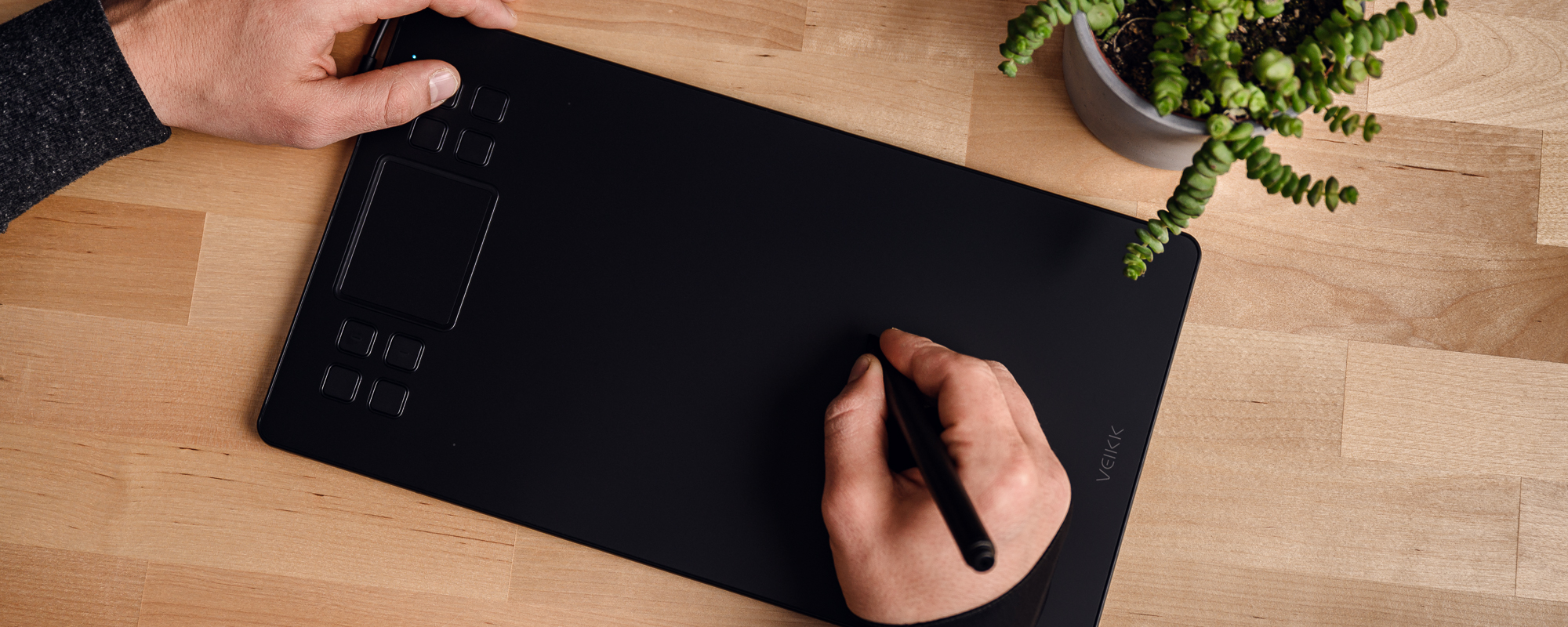 Touchpad and active keys
Veikk A50 tablet is equipped with 8 programmable buttons and touchpad. You can assign the most frequently used shortcuts and functions in your favorite graphic programs. An additional 2 buttons are located on the wireless pen. This is a real arsenal of handy buttons that will speed up and facilitate your work!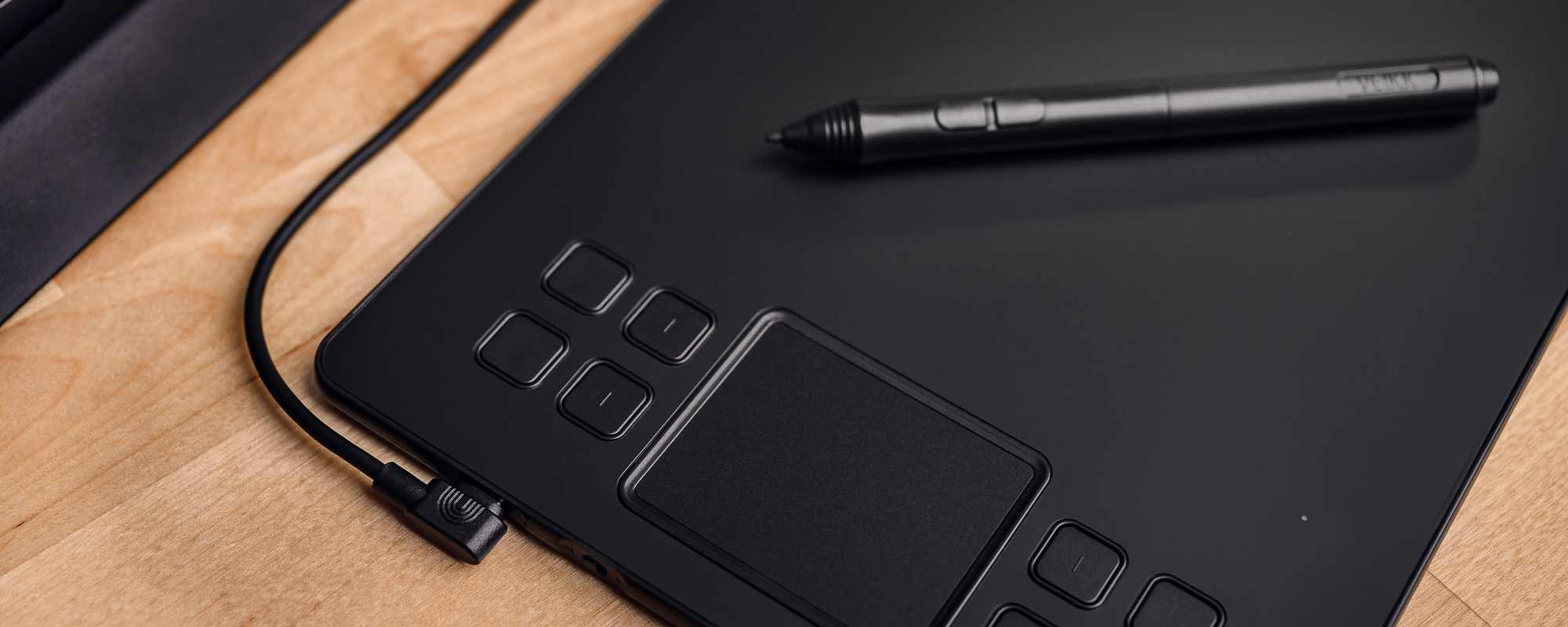 Pencil, pen or brush?
The Intelligent Pen P002 is a light as a feather stylus. It doesn't require a battery or cable and allows you to work freely without charging. It can sense 8192 levels of pressure, allowing you to make the most accurate sketches. On its casing there are two buttons that can be freely programmed. Pen, brush, pencil, marker, eraser … all artistic utensils closed in one handy "magic wand".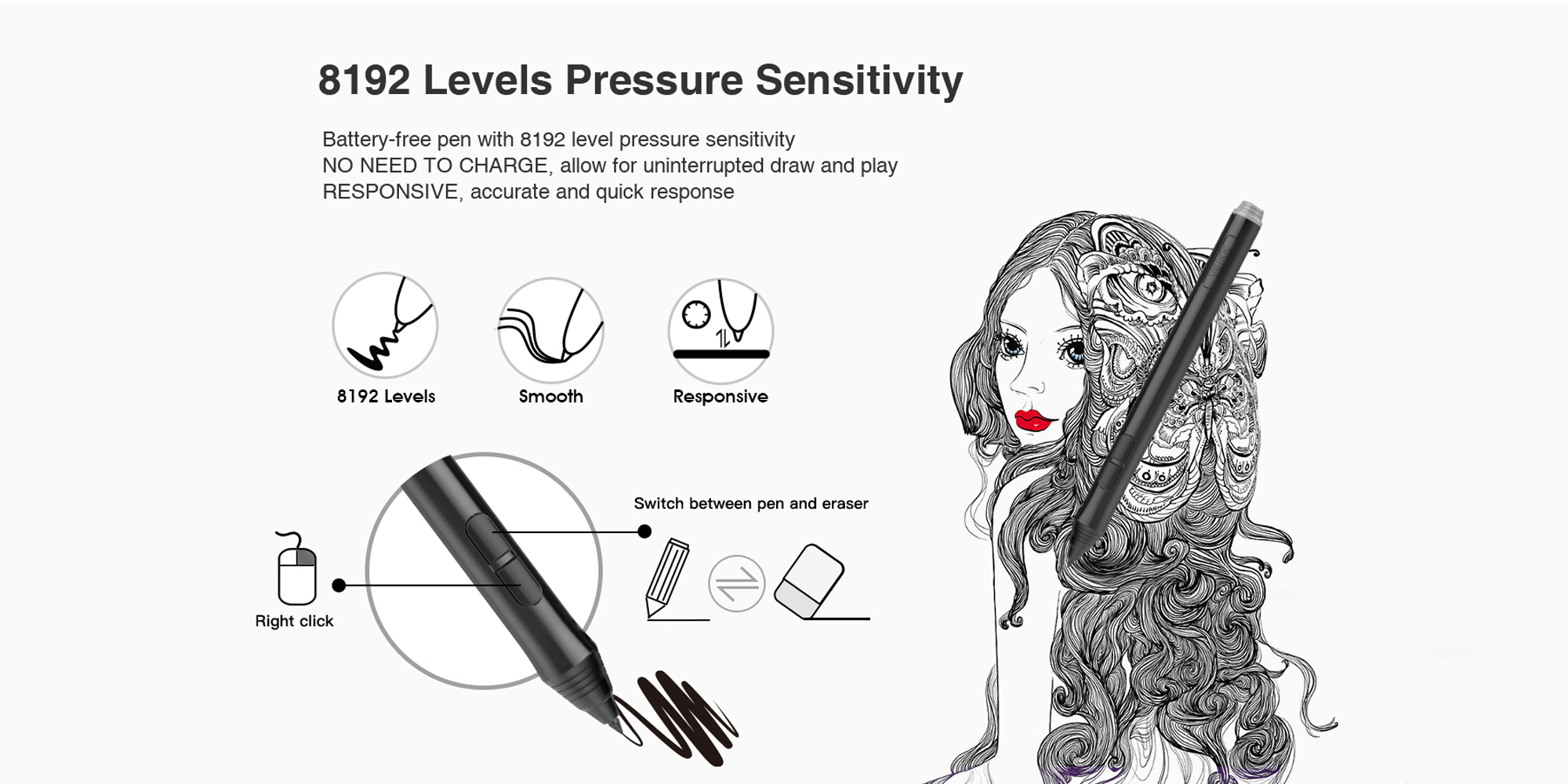 Hassle-free connection to your computer
The graphics tablet is powered through a standard USB port, which can be found on virtually any personal computer. The kit comes with adapters, allowing you to connect to laptops and smartphones (supporting OTG technology) with USB-C or micro USB inputs.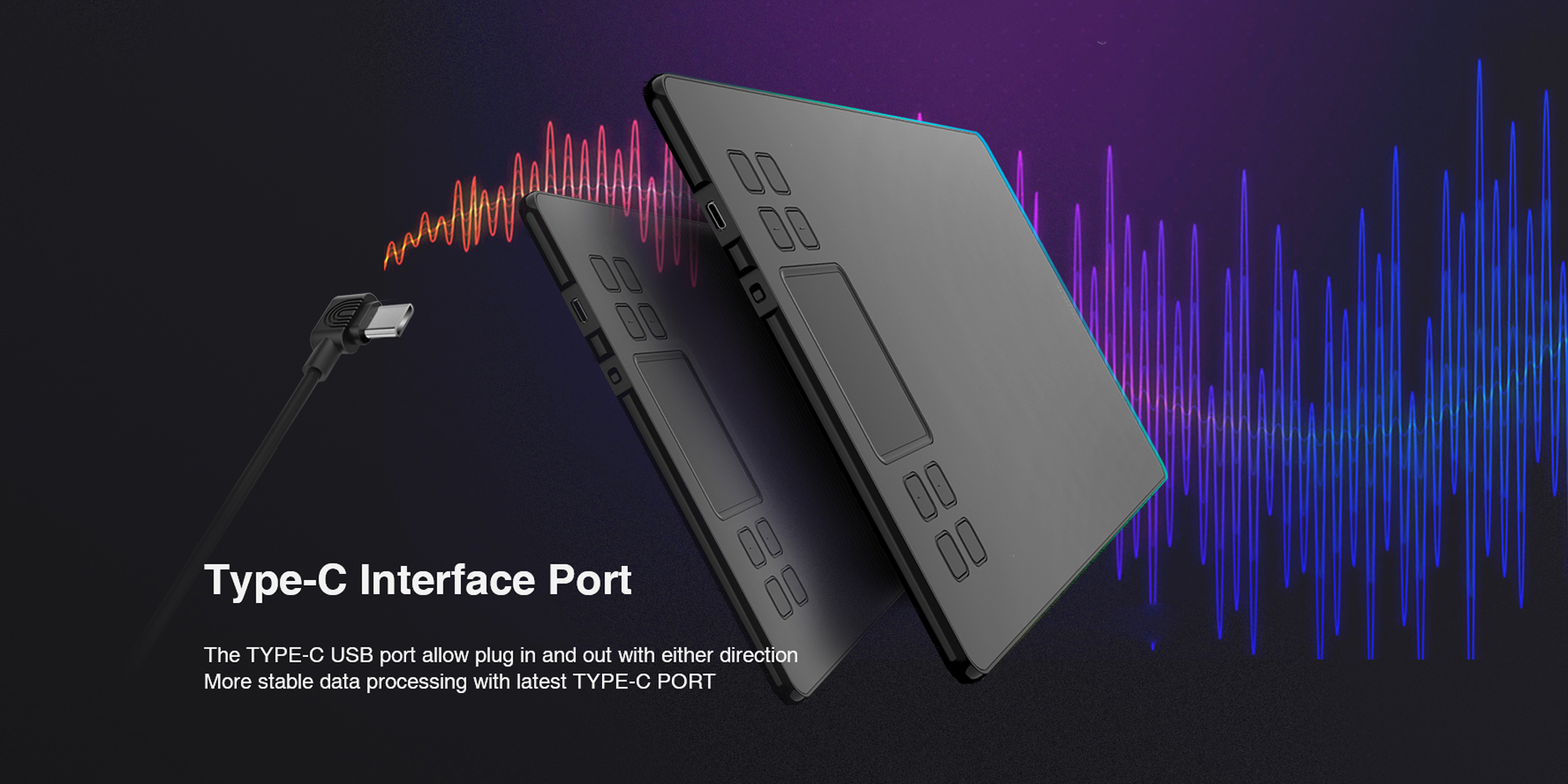 Perfect ergonomics
Right or left handed? It doesn't matter, because the Veikk tablet gives you the freedom of choice. You can easily configure it to comfortably operate it with your leading hand. The lightweight, functional pen fits comfortably in your hand for hours of fatigue-free work.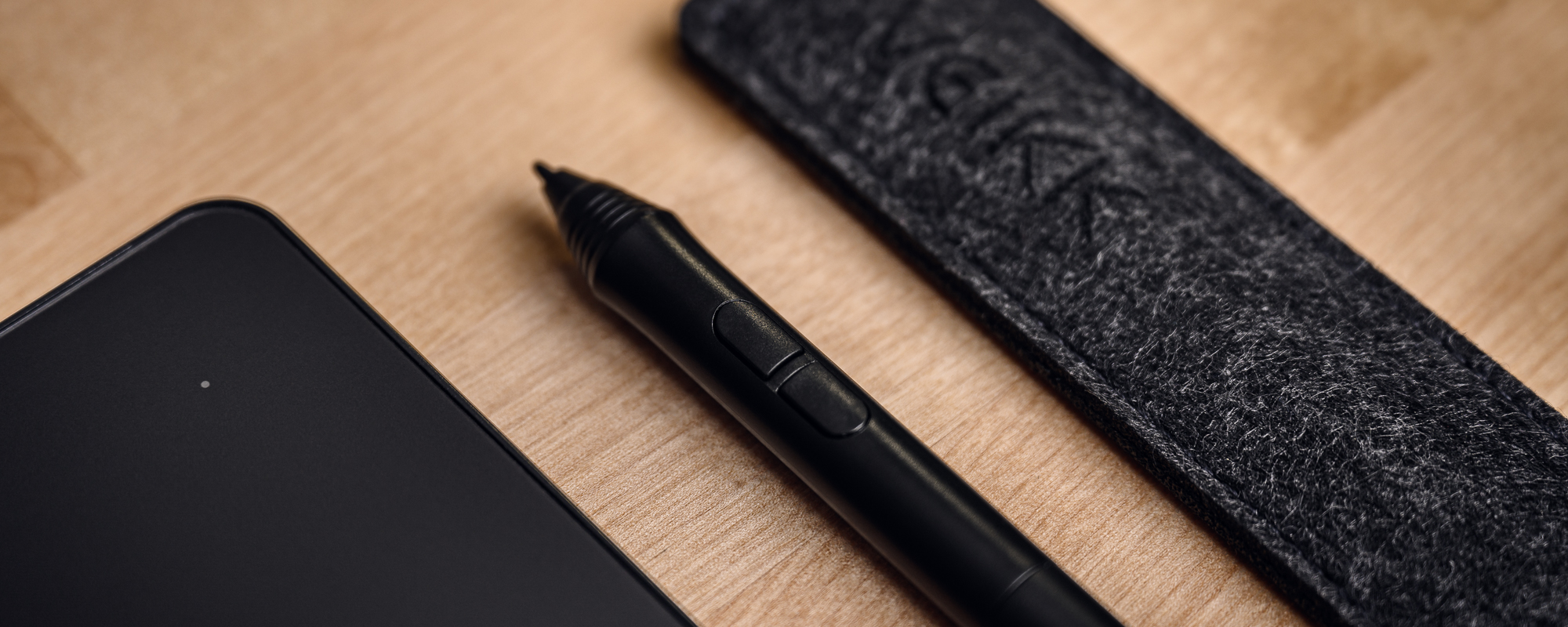 Wide compatibility
Veikk graphic tablets are compatible with Windows (7 / 8 / 10), Mac OS (10.12 or later) and Android (6.0 or later) operating systems. They work with all popular graphics programs such as Adobe Photoshop, Illustrator, Krita, Gimp and many others.
The drivers can be downloaded from the manufacturer's website www.veikk.com.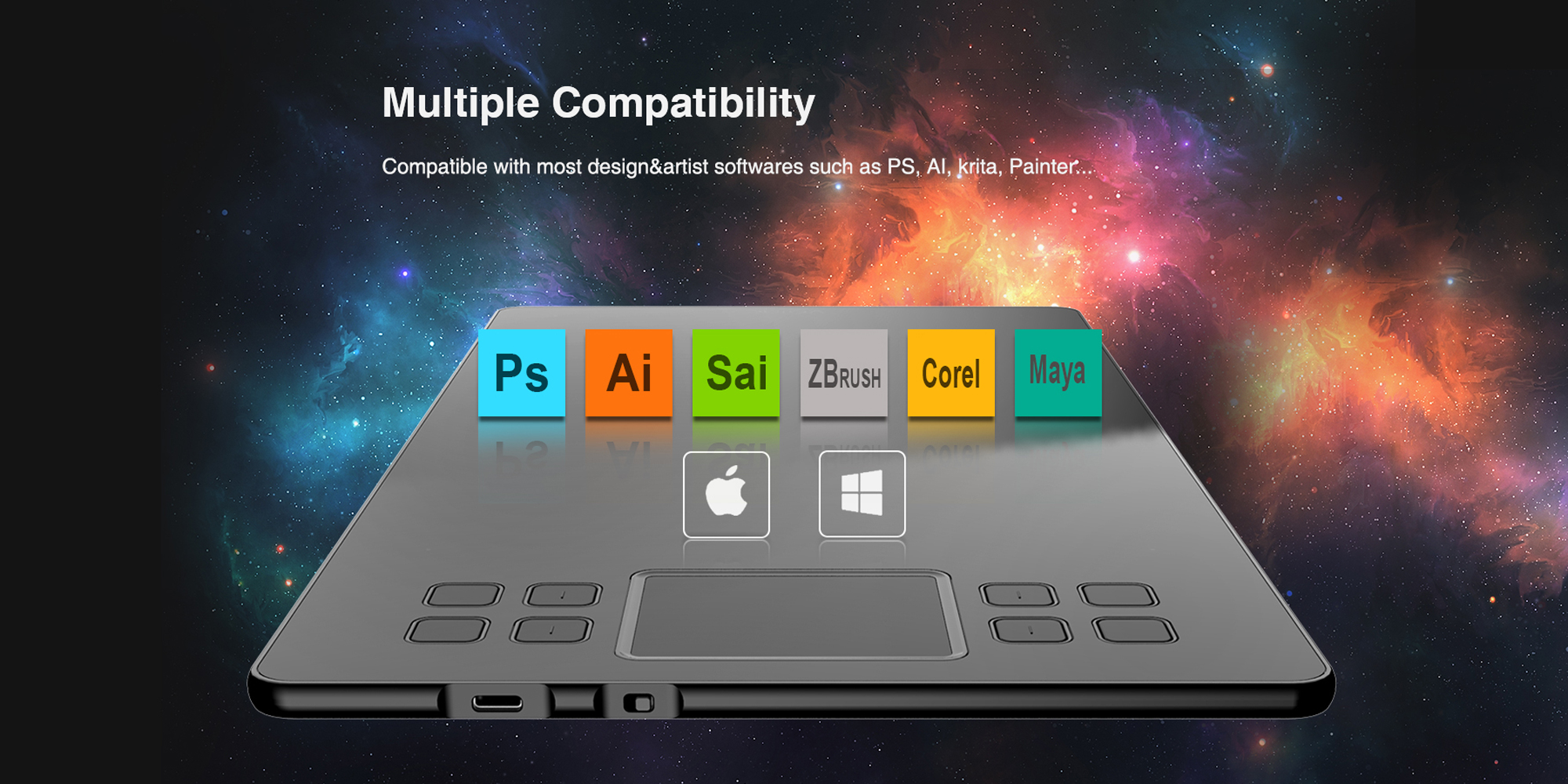 Go ahead!
Don't wait, buy Veikk A50 tablet and unleash your creative energy. Paint your world yellow and blue … …or any other color you like and enjoy the joy of creation!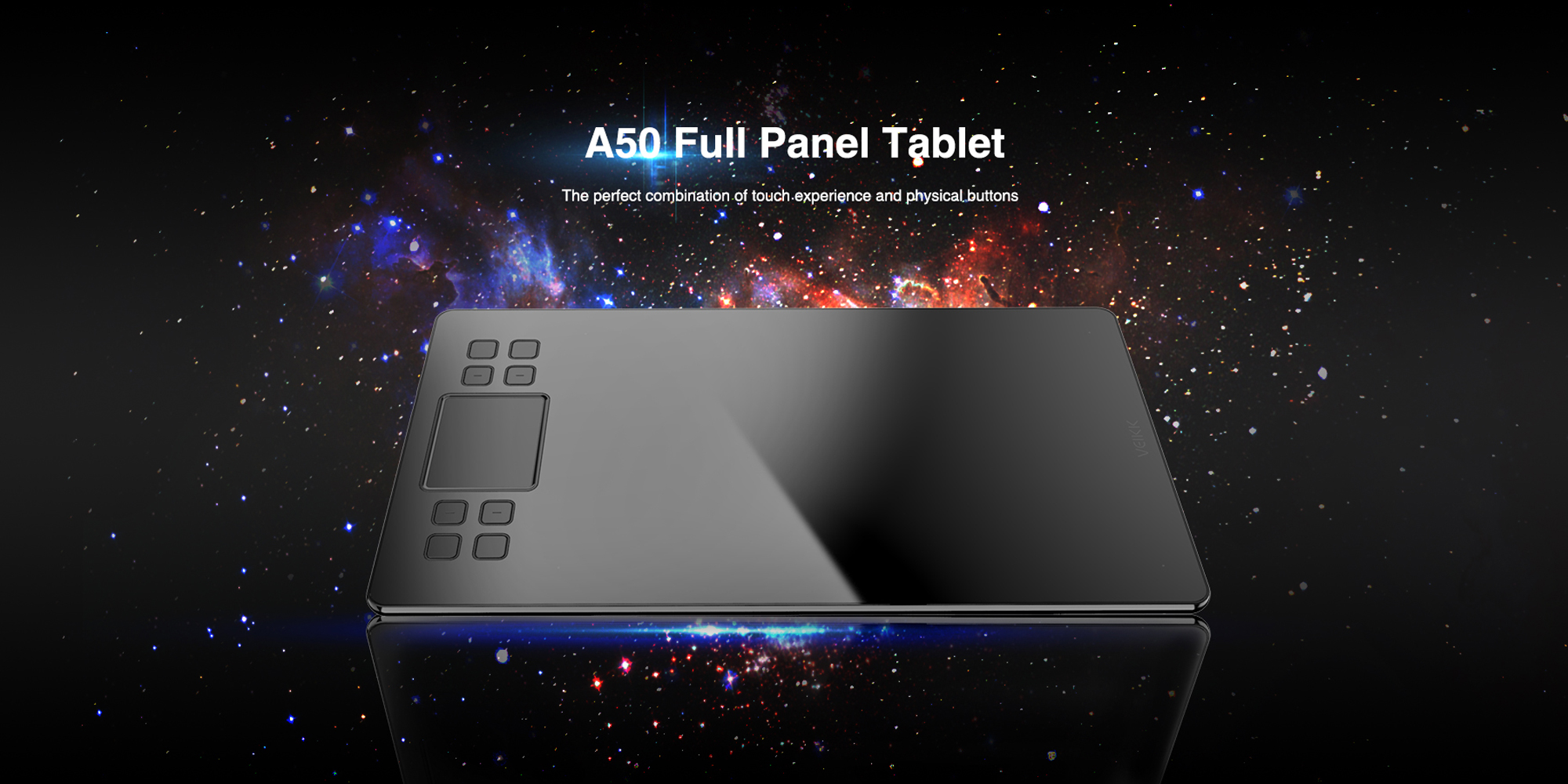 Specifications
– Model: Veikk A50
– active working area: 25.4 x 15.2 cm (10 x 6″)
– Resolution: 5080 LPI
– pressure sensitivity levels: 8192
– sampling rate: 250 pps
– Veikk P002 pen:
– pressure sensitive
– cordless
– battery-free
– two programmable buttons
– Reading height: 10 mm
– interface: USB-C
– tablet buttons:
– eight programmable buttons
– touchpad
– dimensions: 35.8 x 20.0 x 0.9 cm
– weight: 525 g
Compatibility
– Windows 10 / 8 / 7
– Mac OS 10.12 or later
– Android 6.0 or later
Set contents
– Veikk A50 graphics tablet
– Veikk P002 passive pen
– Material pen case
– replacement nibs for the pen
– Removal tool for nibs
– USB-C (male) / USB-A (male) cable
– USB-A (female) to USB-C (male) adapter
– USB-A (female) to micro USB (male) adapter