Description
The Veikk VK1200 is a state-of-the-art 11.6″ LCD graphic tablet with a brilliant IPS display. Rich colors, fully laminated display, reduced parallax effect, precision performance – all enclosed in an elegant metal casing. Replace your mouse with the handy pen and see how easy "drawing on the computer" can be. Creating technical drawings, fabulous paintings and photo retouching will become not only work but, above all, great and developing fun. Unleash your artistic potential with Veikk VK1200 graphics tablet and fall in love with the magical world of computer graphics.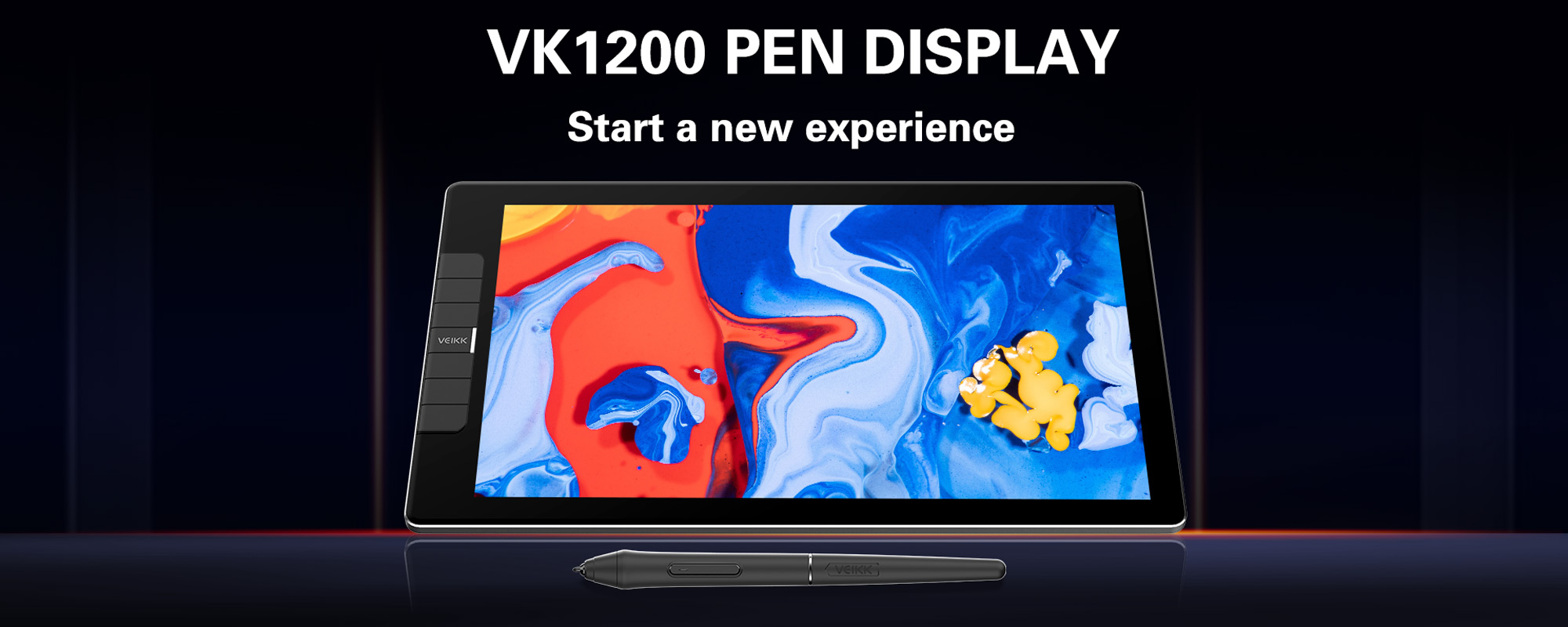 Key Features of Veikk VK1200
– Fully laminated 11.6″ LCD screen
– IPS matrix, Full HD (1920 x 1080) resolution
– 16.7 million colors (72% NTSC color space coverage)
– 6 programmable buttons on the tablet
– Wireless pen with 2 function keys
– Powered by the USB port of the computer
– Windows and Mac OS compatibility
– Support for popular graphics programs (Photoshop, Kita, Gimp, etc.)
Programmable buttons
Veikk VK1200 is equipped with 6 programmable buttons, which can be customized with shortcuts and functions. An additional 2 buttons are located on the wireless pen. It is a real arsenal of handy buttons that will speed up and facilitate your work. Everything you need is already at hand!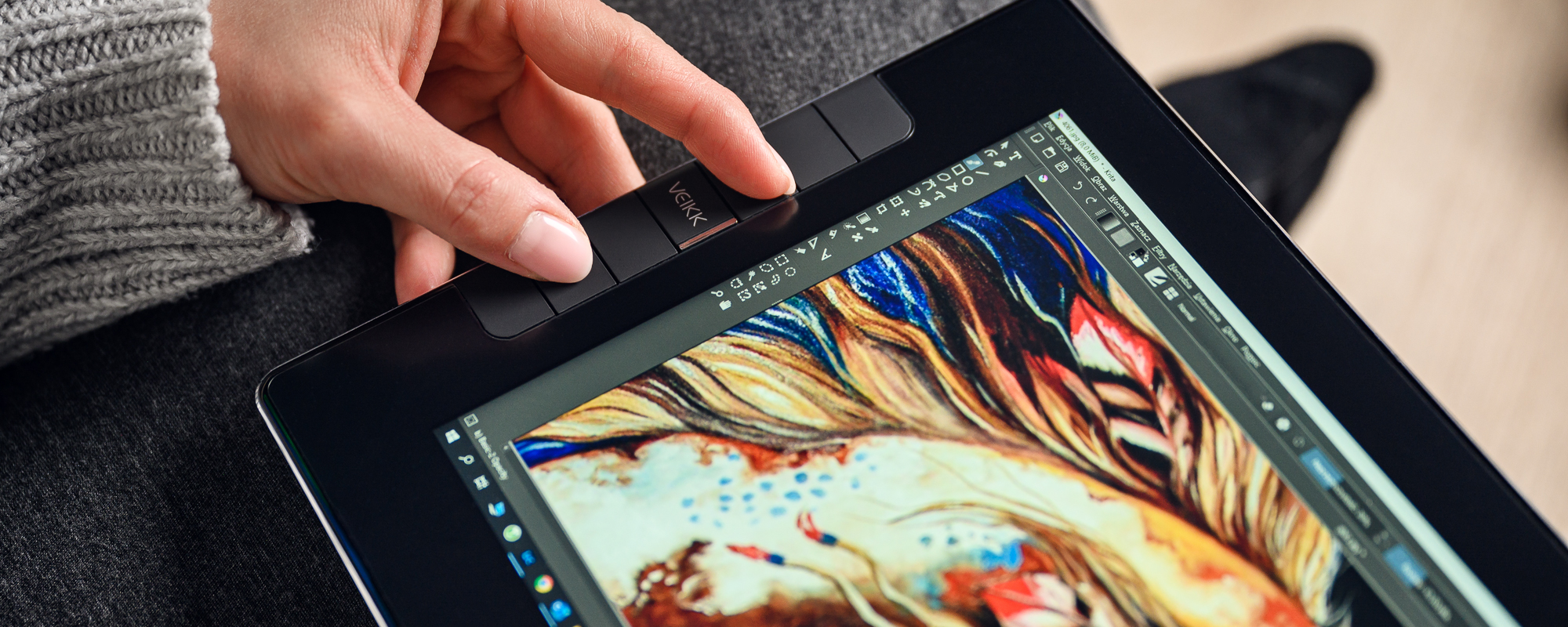 The magic "piece of paper"
Great IPS matrix with a diagonal of 11.6″ provides high brightness, contrast and intensity of displayed colors. It covers 72% of the NTCS color space. The image we see on the screen in Full HD resolution (1920 x 1080) is full of details. Sampling rate of 250 points per second guarantees smooth, lag-free operation.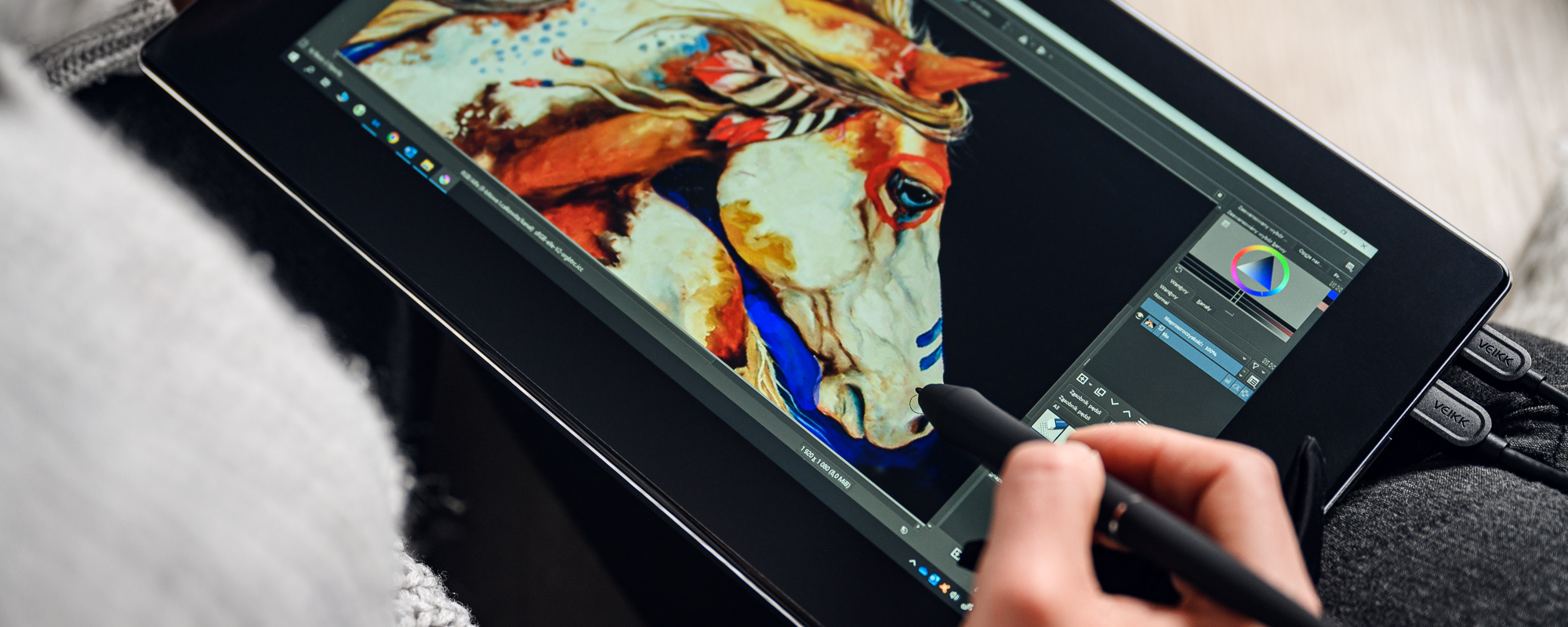 Fully laminated screen
Anti-reflective protective coating, reduces glare and parallax. The seamless connection between glass and screen ensures accurate cursor positioning. Matte screen surface resembles an electronic version of a sheet of paper or a painting canvas. The joy of creation and comfort of work are at the highest level.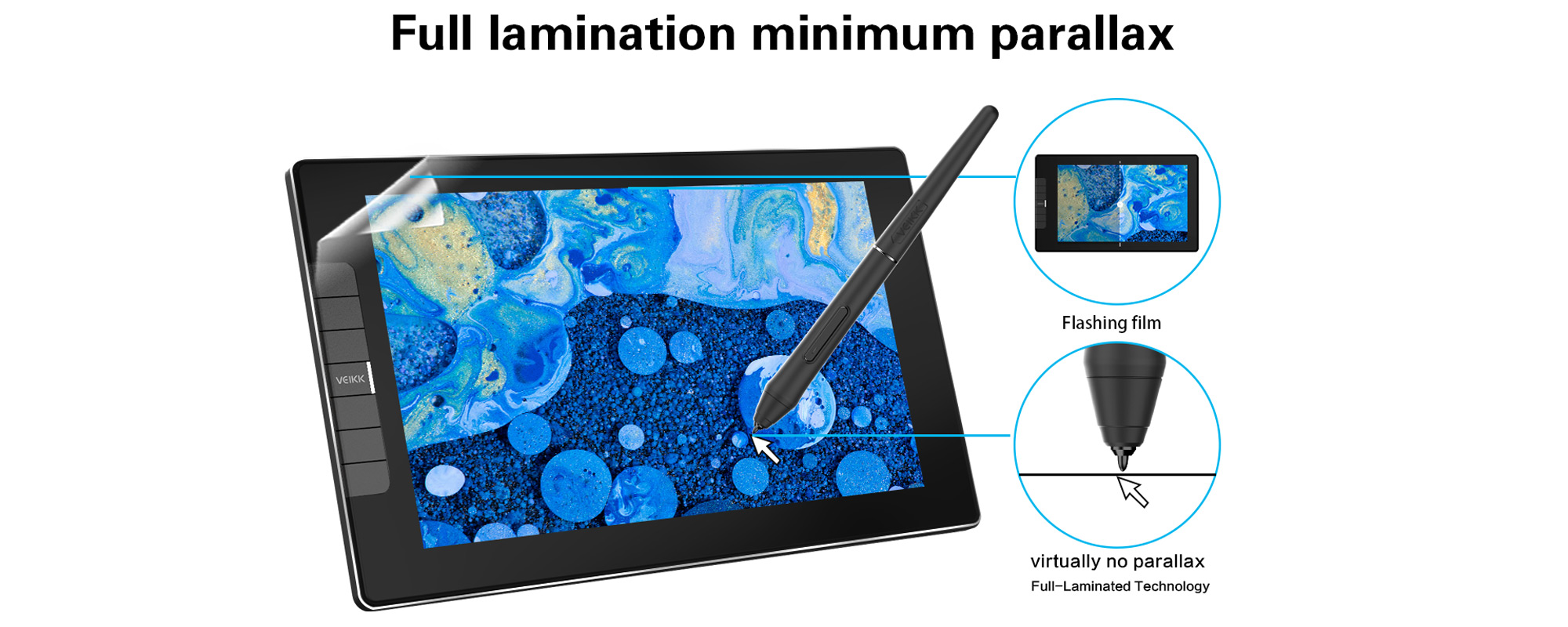 Pencil, pen or brush?
The Intelligent Pen is a feather-light stylus. It requires no battery or cable. It allows full freedom of movement without charging. It detects 8192 levels of pressure sensitivity and has a tilt angle of ±60°, allowing you to create the most precise and perfect sketches. The pen has two programmable buttons on its body. Pen, brush, pencil, marker, eraser … all artistic utensils closed in one handy "magic wand".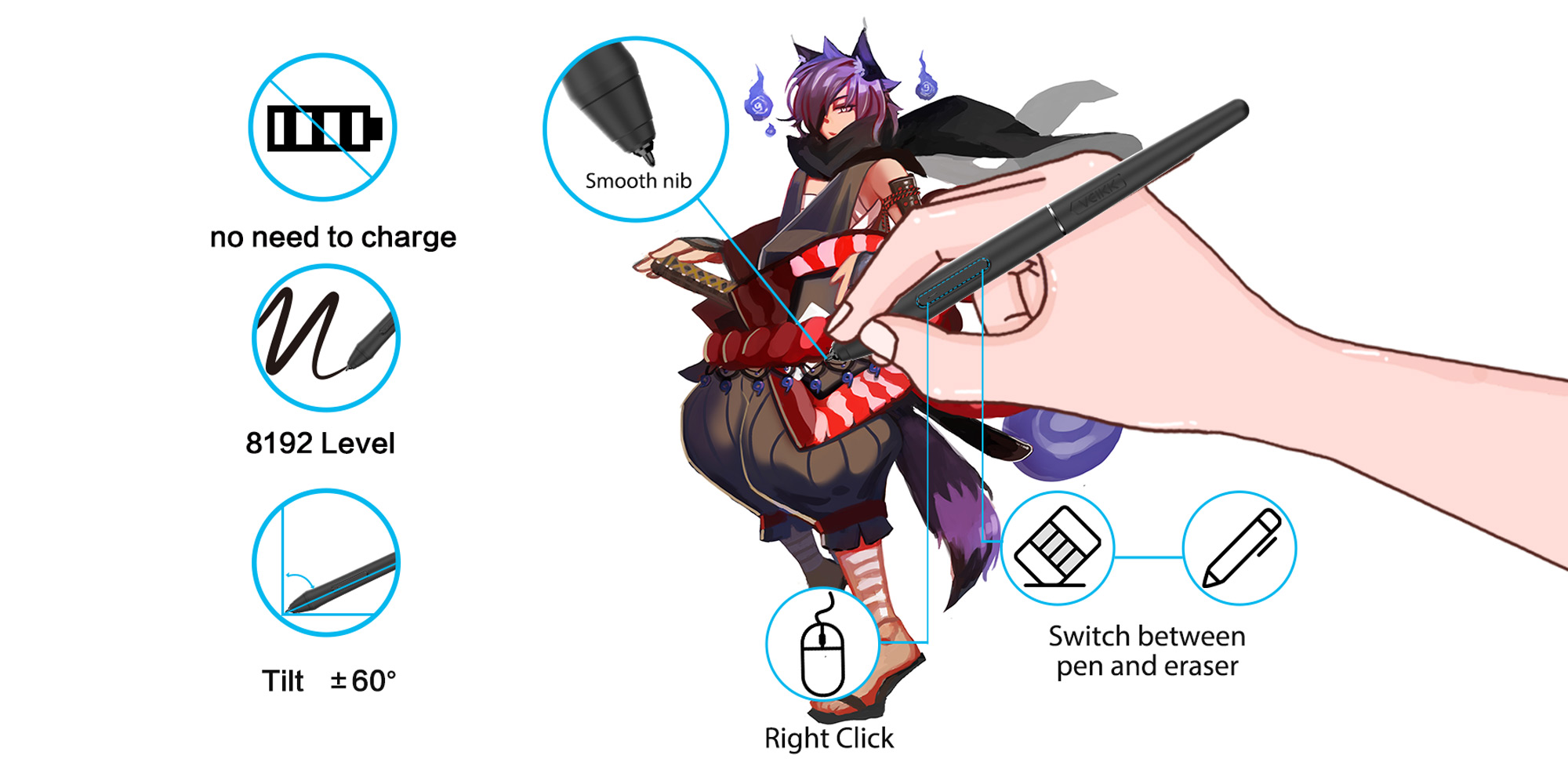 The set comes with a special glove, improving the comfort of working with the graphics tablet and pen. Its slippery surface makes your hand does not stick to the tablet and does not leave troublesome marks.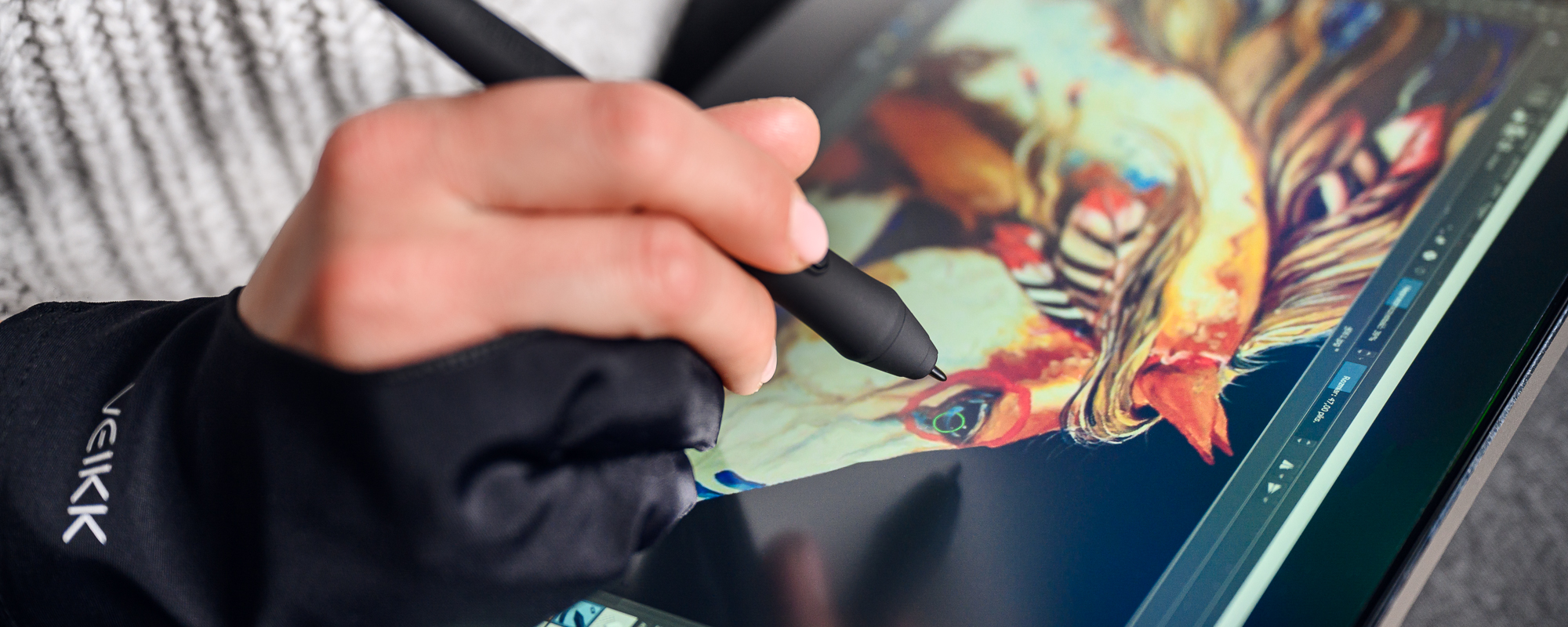 Excellent build quality
The VK1200 is ultra-slim and lightweight with a metal body for safe transportation. The non-slip rubber feet provide excellent support for your desk. The overall workmanship is of the highest standard and the eye-catching design is very appealing.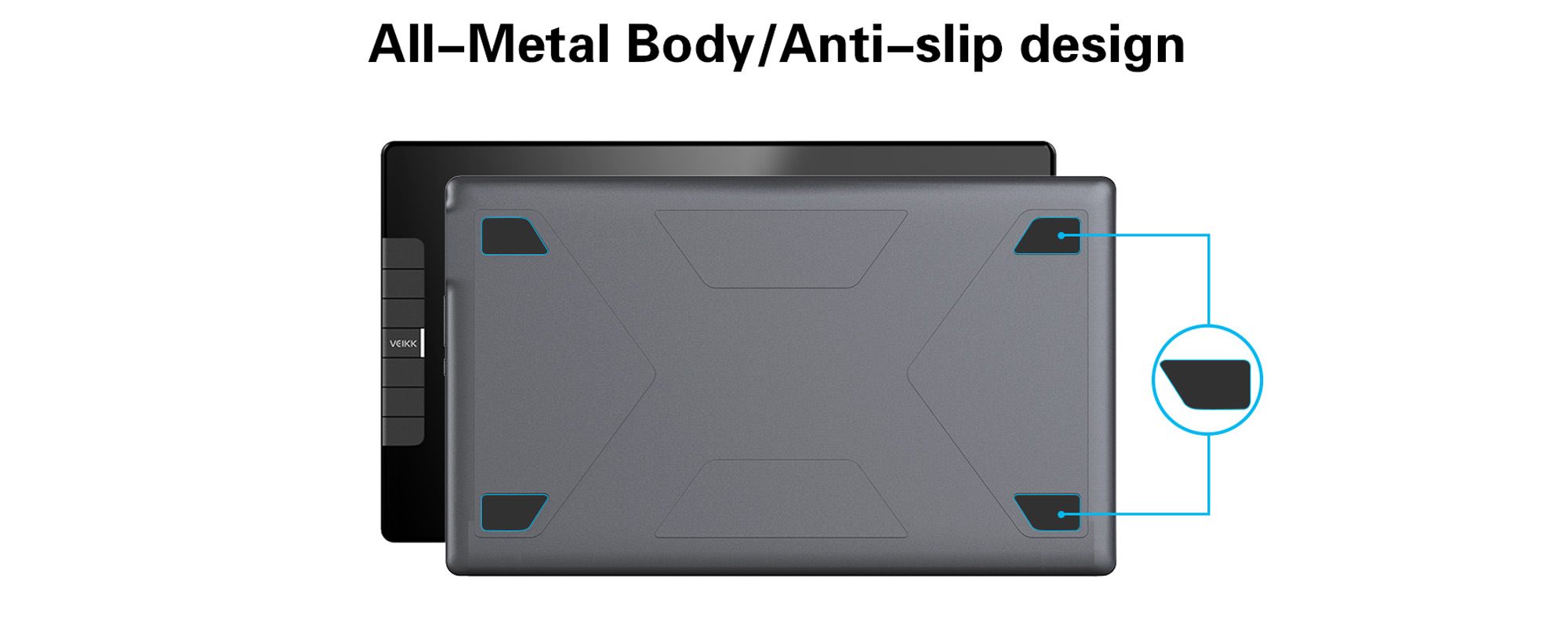 Wide compatibility
Veikk tablets are compatible with Windows operating systems (7 / 8 / 10) and Mac OS (10.12 or later). They work with all popular graphics programs such as Adobe Photoshop, Illustrator, Krita, Gimp and many more. The connection with the computer is done by the USB and HDMI ports.
The drivers can be downloaded from the manufacturer's website www.veikk.com.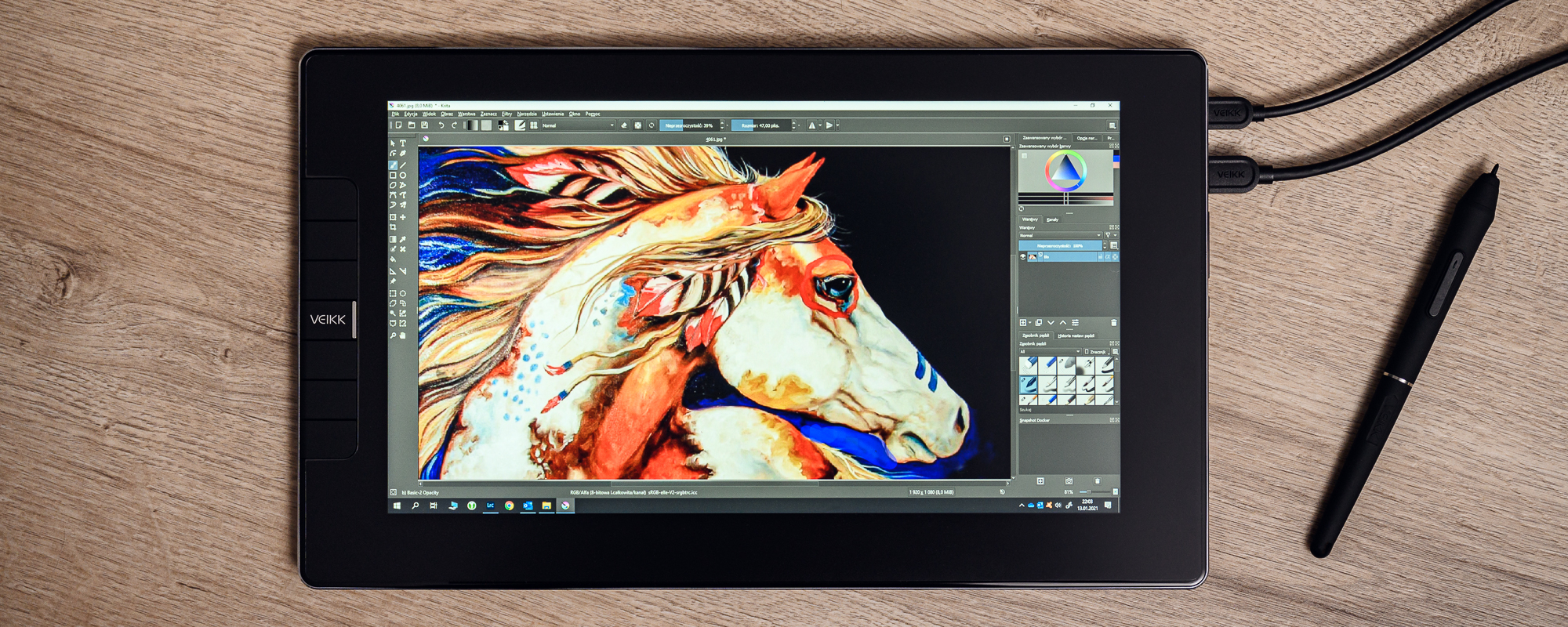 Get to work!
Don't wait, buy Veikk graphic tablet and unleash your creative energy. Paint your world yellow and blue … … or any other color you like, while enjoying the joy of creation! Share the results of your work on our social profiles (Instagram and Facebook). Let the world see your talent!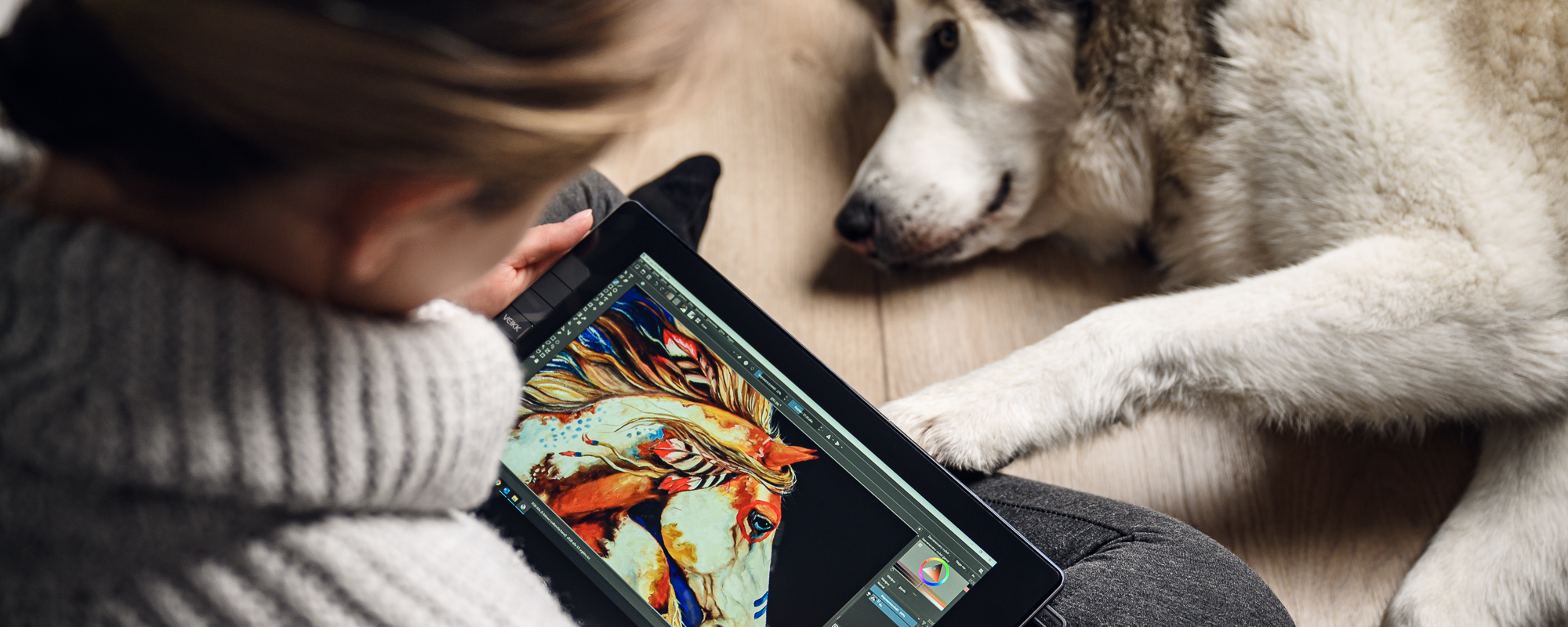 Specification
– Model: Veikk VK1200
– technology:
– electromagnetic tablet
– Fully laminated display
– Matrix type: IPS
– active working area: 25.6 x 14.4 cm
– screen diagonal: 11,6″
– resolution: 5080 lpi
– screen resolution: 1920 x 1080
– contrast ratio: 700:1
– brightness: 230 cd/m2
– response time: 25 ms
– viewing angle: 178°
– Displayed colors: 16.7 million
– color space: 72% NTSC
– pressure levels: 8192
– sampling rate: 250 pps
– Veikk passive pen:
– pressure sensitive
– cordless
– battery-free
– two programmable buttons
– Inclination recognition ±60°
– Reading height 10 mm
– precision: ±0.25 mm
– interface:
– USB-C
– micro HDMI
– tablet buttons:
– 6 programmable buttons
– power button
– Brightness button (+/-)
– dimensions: 31.8 x 18.9 x 1.2 cm
– weight: 815 g
Compatibility
– Windows 10 / 8 / 7
– Mac OS 10.12 or later
Contents of the kit
– Veikk VK1200 graphic tablet with LCD display
– Veikk passive pen
– pen stand
– fabric pen case
– replacement pen nibs
– nib removal tool
– glove for graphics tablets
– microfiber cloth
– micro HDMI (male) / HDMI (male) cable
– USB-C (male) / USB-A x2 (male) cable
– HDMI (female) to mini DisplayPort (male) adapter