Description
The Voigtlander Super Nokton 29 mm f/0.8 is, at the time of its release, the brightest series-produced lens in the world. A lens for special tasks, which even at night will allow Micro 4/3 system users to avoid working at high sensor sensitivities.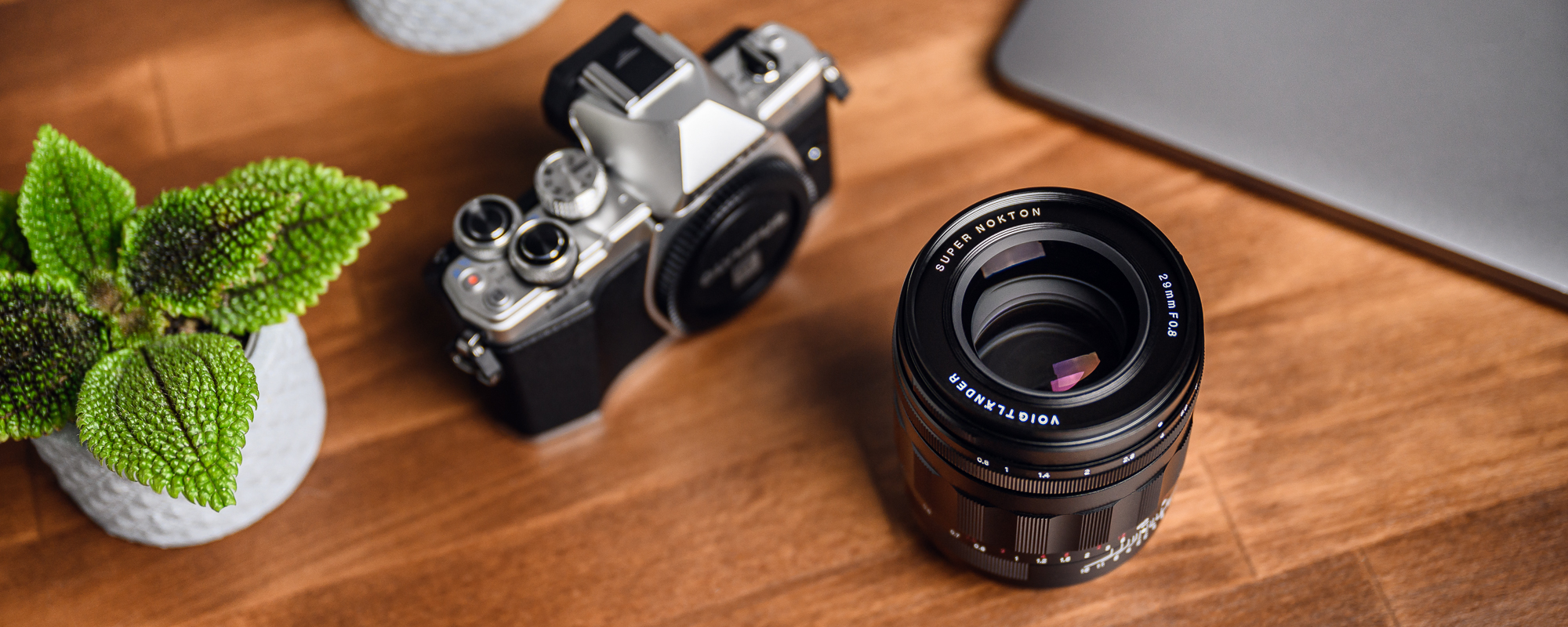 Standard lens under MFT
The 29mm on the Micro 4/3 bayonet is equivalent to the standard 58mm focal length for full frame. The lens has a 42.75° field of view, similar to what the human eye sees, so the images it produces have a nice, natural feel. The standard focal length is one of the most popular focal lengths for portrait, product or reportage photography, guaranteeing a pleasing perspective and fidelity of reproduction.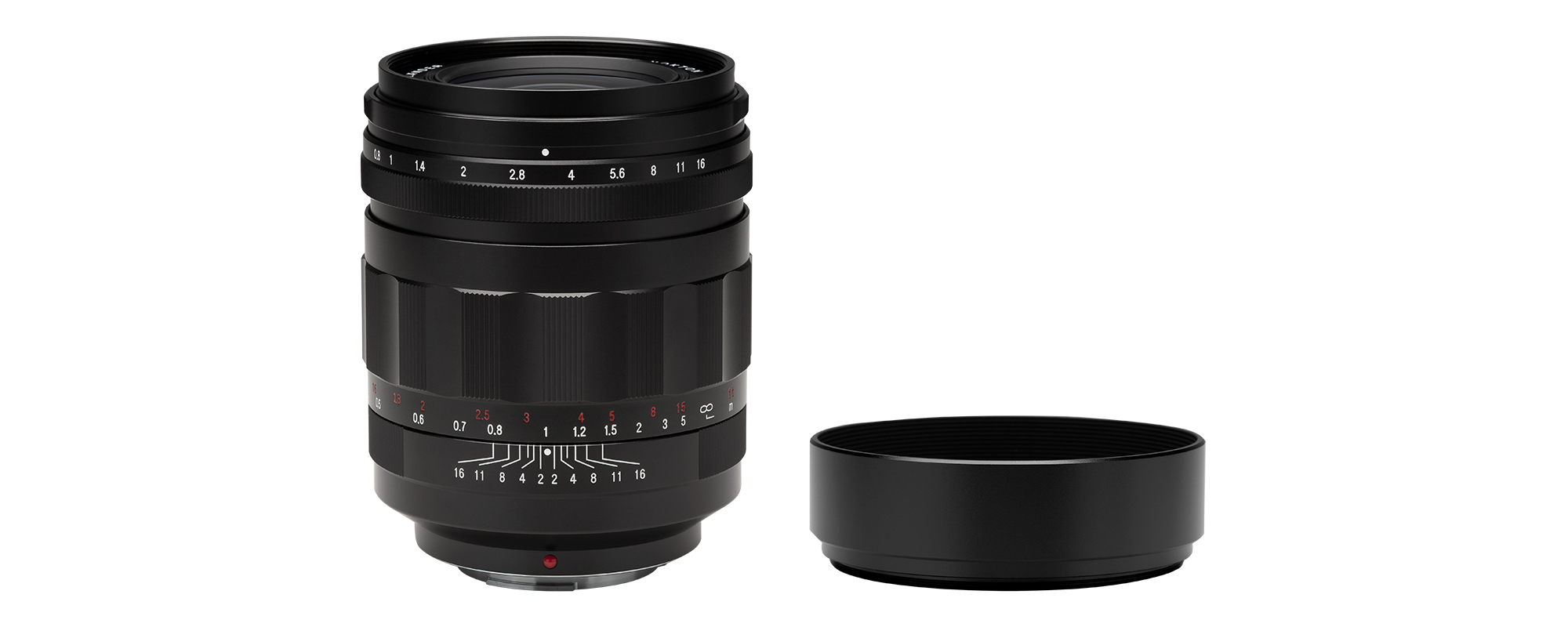 You can get brighter
The Voigtlander 29 mm f/0.8 lens carries the title Super Nokton. It belongs to a line of mega-bright lenses that allow you to work with even the minimum amount of ambient light, and at the time of its release it is the brightest lens available in stores. The f/0.8 brightness not only allows you to work at much lower sensor sensitivities, but also to achieve an incredibly shallow – paper depth of field. It allows to bring out the subject of the photo from its surroundings, focusing all the attention of the viewer on it.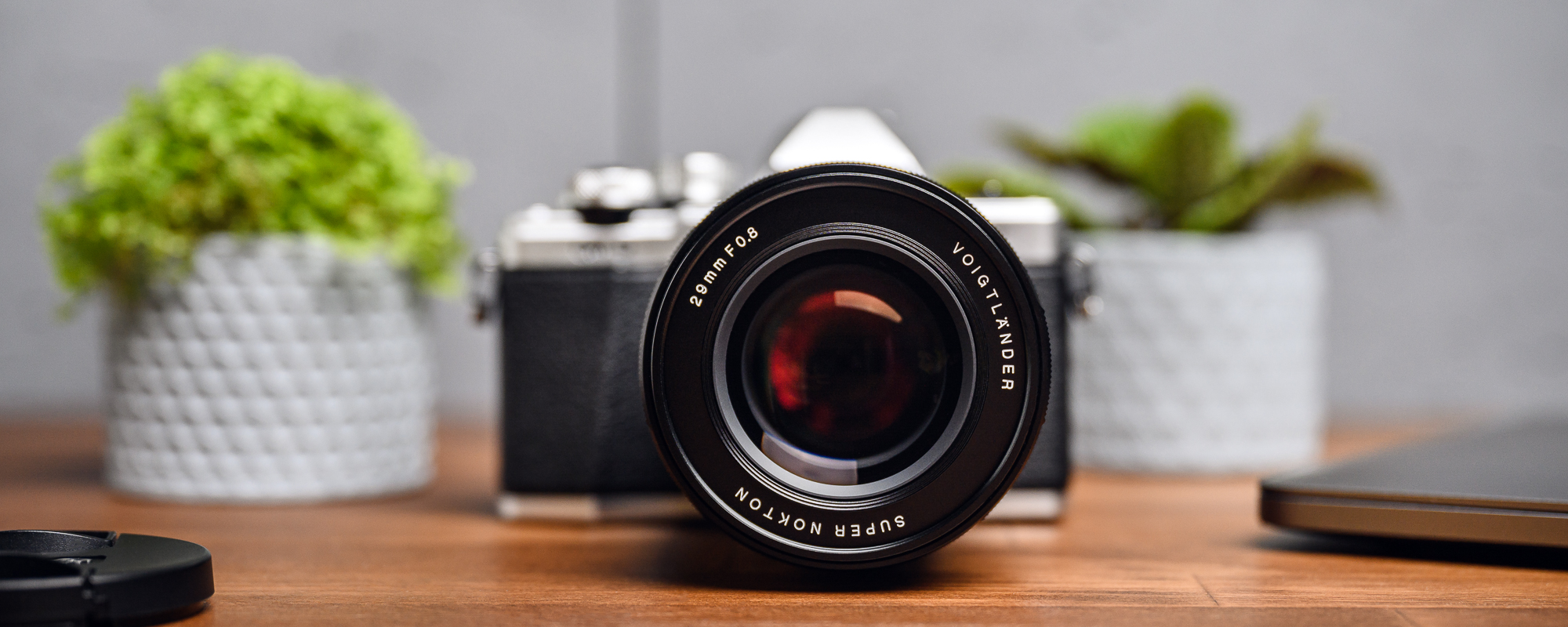 Optics
The Super Nokton 29 mm f/0.8 Aspherical has an optical system based on 11 elements arranged in 7 groups. Advanced design and special GA (Grinding Aspherical) lens provide high resolution and microcontrast even at fully open aperture.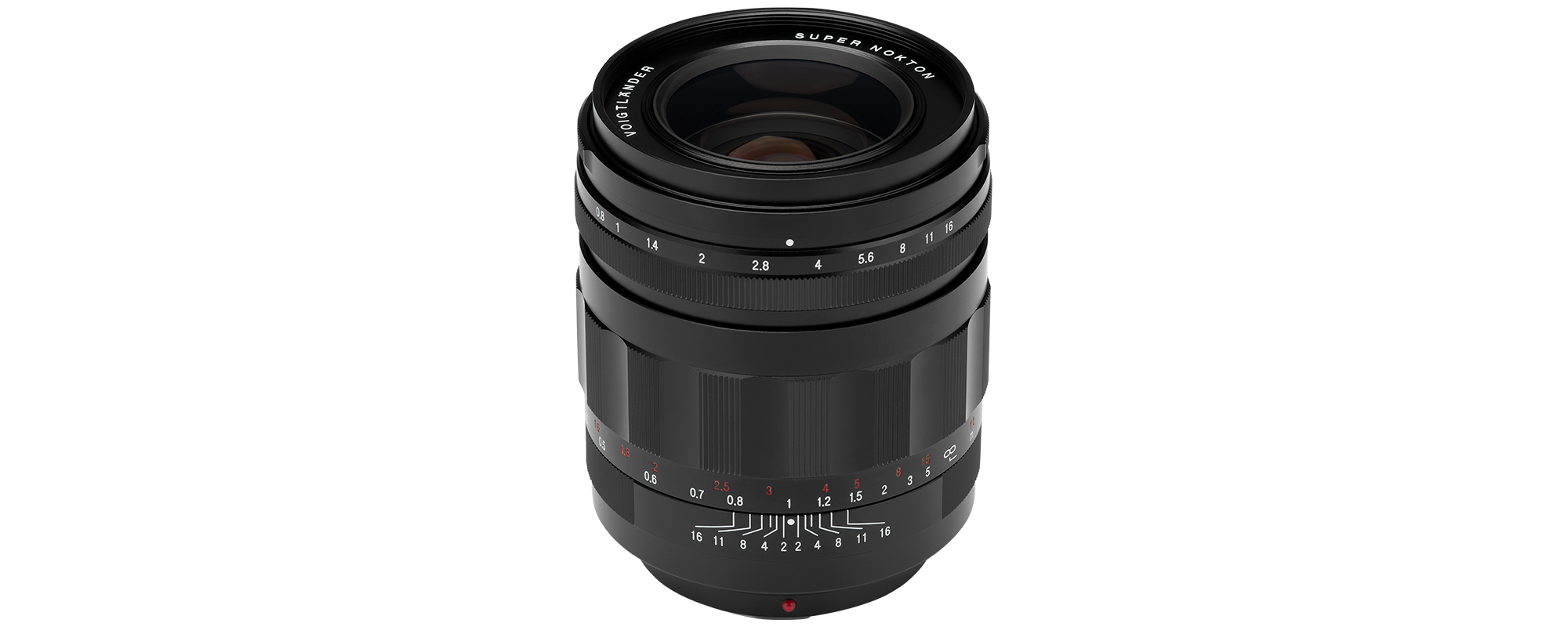 Smooth aperture
The optics of the Super Nokton 29mm are crowned with a twelve-blade aperture, allowing adjustment from a stunning f/0.8 to f/16. The aperture can be adjusted in 1/2 EV increments or smoothly, making it ideal for video production. At low apertures it allows for shallow depth, creamy background blur and good separation of the main subject. When you turn it up to higher values, you get a perfectly sharp instrument, which will also work perfectly in other fields.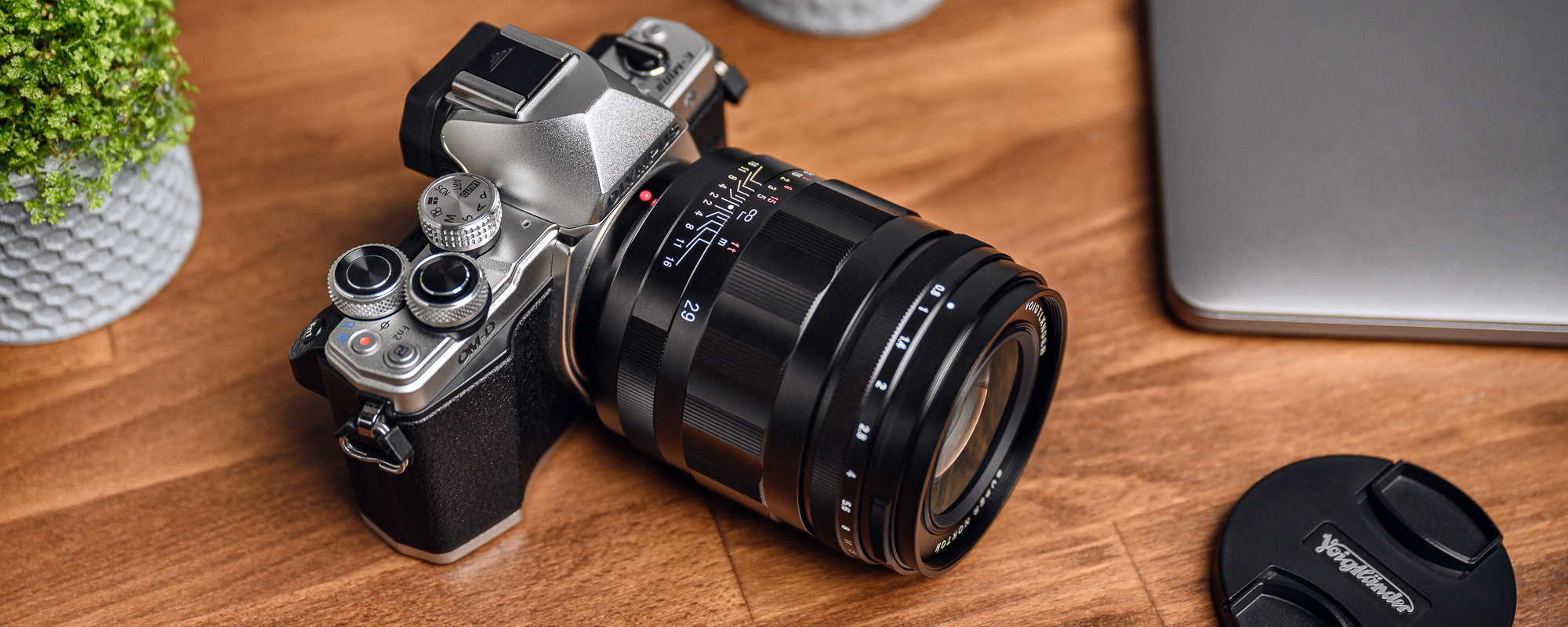 Simple elegance
The all-metal body of the Super Nokton 29 mm has been kept in a classic, minimalist design, which is reminiscent of other lenses in the Micro 4/3 series. The serrated rings provide a secure grip and allow precise control, needed not only in photography, but also in filming. Despite its fair size, the lens fits well and perfectly matches the larger cameras of the MFT system.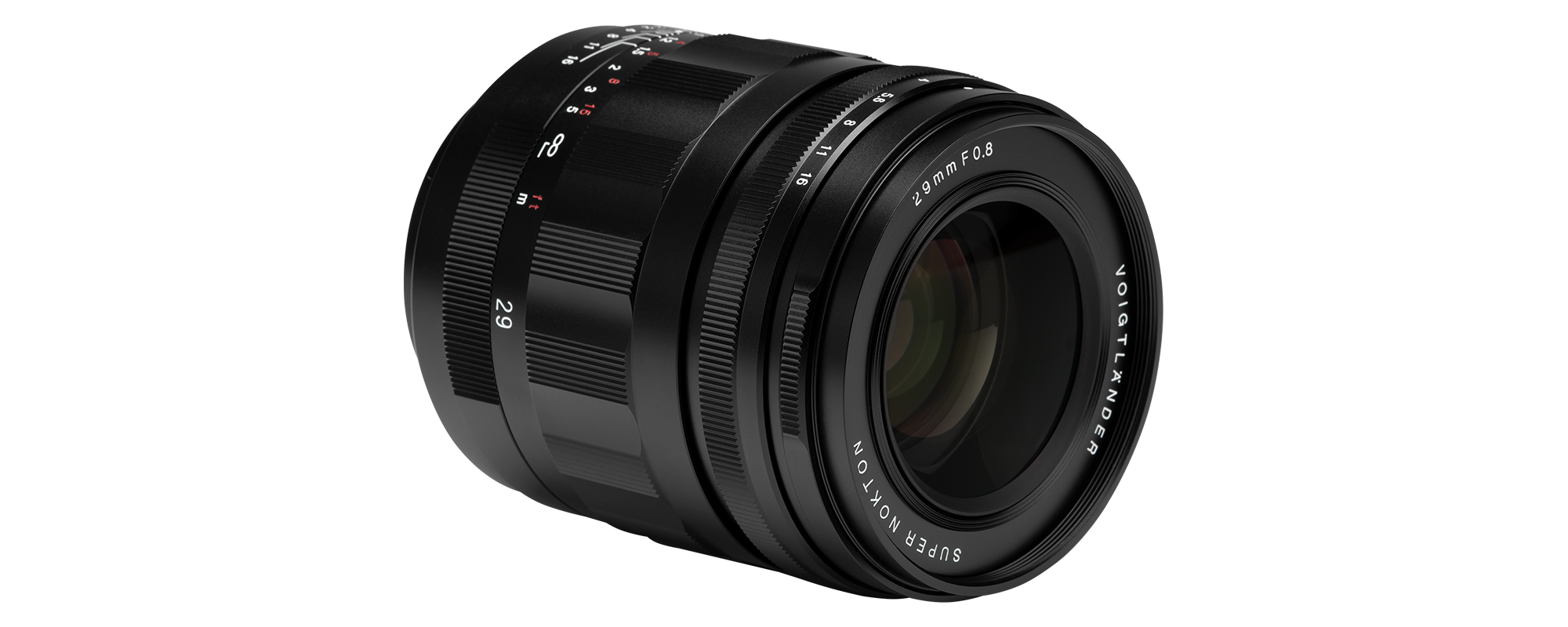 Micro 4/3 Bayonet
The lens is equipped with Micro 4/3 system bayonet, used by Olympus and Panasonic cameras, as well as BlackMagic camcorders. The lens is fully manual and has no contacts for communication with the body.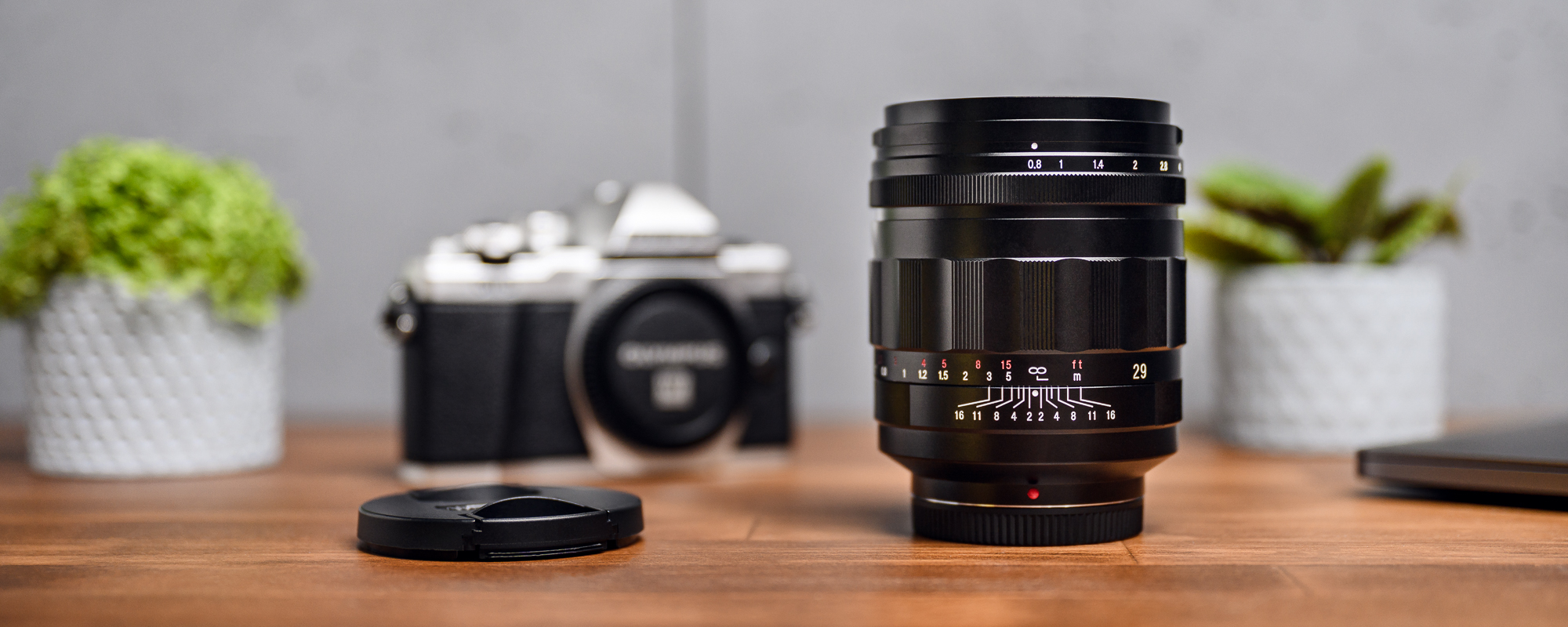 Specification
model: Super Nokton 29 mm f/0.8 for Micro 4/3
optical design: 11 elements in 7 groups
focal length: 29 mm (58 mm full-frame equivalent)
minimum aperture: 58 mm
minimum aperture: f/0.8
maximum aperture: f/16
viewing angle: 42.75°
number of aperture blades: 12
minimum focusing distance: 37 cm
focusing: manual
filter diameter: 62 mm
dimensions: 8.9 x ⌀7.2 cm
weight: 703 g (without accessories)
mount: Micro 4/3
Kit contents
Voigtlander Super Nokton 29 mm f/0.8 lens for Micro 4/3
sun hood
decal for the front of the lens
decal for the back of the lens