Description
The Wandrd All-new Prvke 31 Photo Bundle Essential + is not only an upgraded version of the iconic backpack that thousands of travel photographers and vloggers around the world have come to love, but also a set of additional accessories that will greatly expand its capabilities and make your travel experience even more comfortable. Everything you need to take full advantage of the functionality of Wandrd's flagship product you can have at an even better price! If you value innovation, urban design and the highest quality of workmanship, this set was created just for you! Thoughtful, ergonomic design of the backpack makes it suitable for everyday use – on the way to work or to the university, as well as during bike trips, outdoor excursions and carefree wandering around the city with a camera or camcorder in hand. All-new Prvke 31 offers various ways to access its contents, as well as many personalization solutions. The Photo Bundle variant also comes with additional accessories. Among them you will find a professional camera insert Camera Cube Essential +, which provides even better protection for your equipment, straps for carrying accessories and a hip belt. All Wandrd products are distinguished by exceptional attention to detail and the use of durable, high-grade materials (including Robic 1680D ballistic nylon, waterproof Tarpaulin and P200 with a polyurethane coating). The backpack is also resistant to harsh weather conditions, and splash-proof zippers provide protection from moisture. When you choose the Wandrd brand, you also get a lifetime warranty!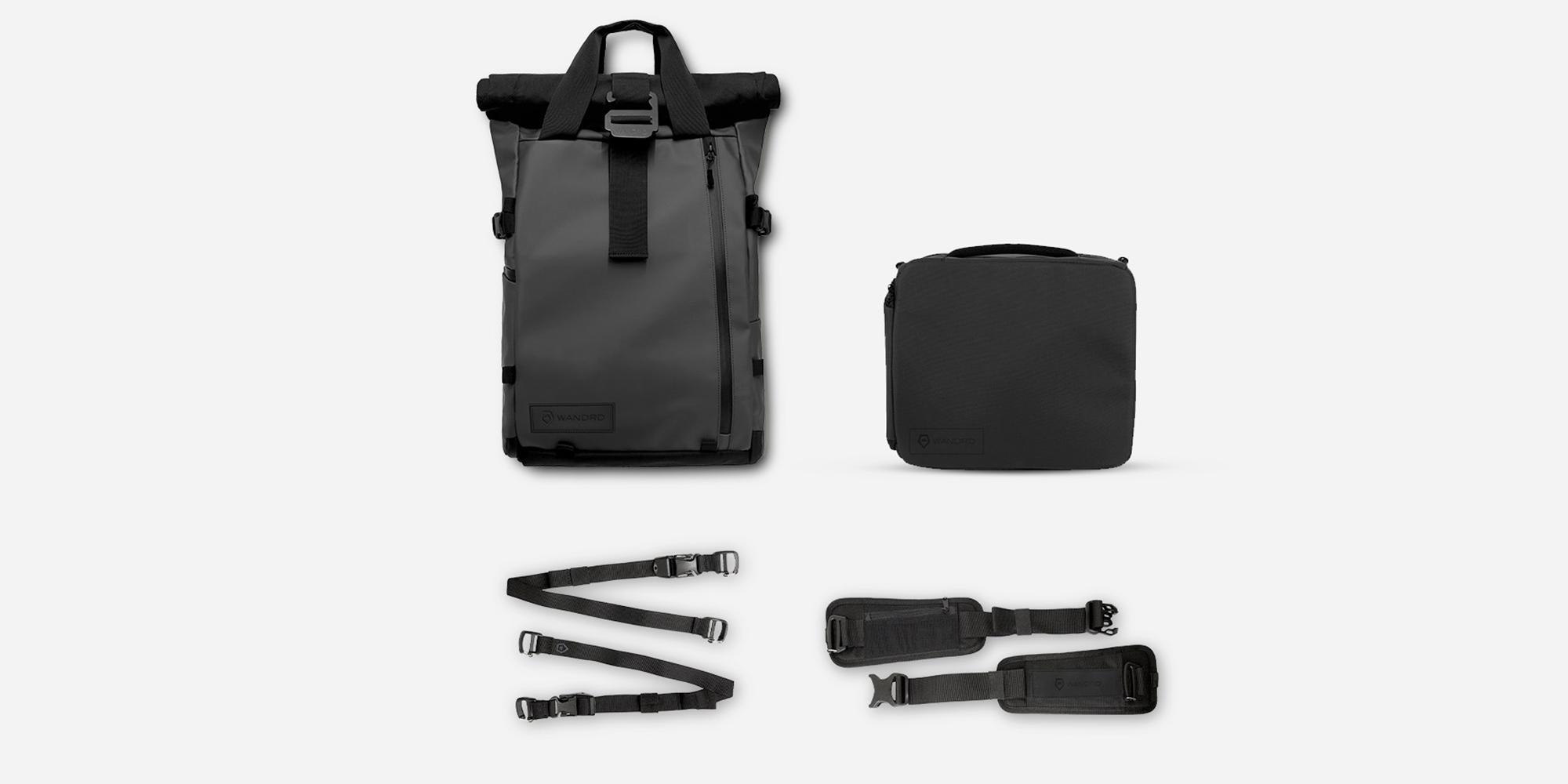 Main Features of Wandrd All-new Prvke 31 Photo Bundle Essential +
new, upgraded version of the iconic Prvke 31 backpack bundled with additional accessories
The Wandrd Camera Cube Essential + photo insert for convenient access and better protection for your gear
Wandrd accessory straps with sturdy snap hooks
Wandrd hip belt with sturdy snap hooks
Wandrd hip belt with sturdy snap hooks
Wandrd hip belt for back relief
even stronger magnets installed in the carrying handle of the backpack
additional pockets for carrying accessories
additional pockets on the inside of the opening back for easy organization and quick access
new profile of the straps and back, created for even greater comfort of carrying
additional strap for convenient mounting of the backpack on the folding handle of a travel suitcase
Excellent workmanship and lifetime warranty
Special side pocket offering quick and convenient access to your camera
Laptop and laptop pockets for easy access to your camera
laptop and tablet compartments padded with fabric for better protection
Special side pocket for quick and convenient camera access
An expandable chimney allows you to increase the backpack's capacity from 31 liters to 36 liters
Made of waterproof fabric for easy access
made of water-resistant materials and equipped with splash-proof zippers
an enlarged pocket for bottle or tripod
special pocket with key clip
adjustable chest strap
hidden pocket for documents or money
modular design – configure your backpack however you want
The perfect backpack just got perfect
The backpack with a lifetime warranty, which has long gained cult status among photographers, travelers and urban lifestyle enthusiasts, has just received a new improved version. Over the past few years, Wandrd has been listening to feedback from its customers, looking for elements of its flagship backpack that could be improved. The result is the All-new Prvke 31, which features the same award-winning construction with high-quality water-resistant materials and a new harness and back profile designed for even greater carrying comfort. The All-new Prvke 31 also features additional pockets on the inside of the detachable back for easy organization and quick access, as well as a special strap for convenient mounting on the fold-down handle of a travel suitcase. Combined with the accessories available in the Photo Bundle variant, you get great customization options and even more space for your gear. Let's just say it out loud: the perfect backpack just got perfect!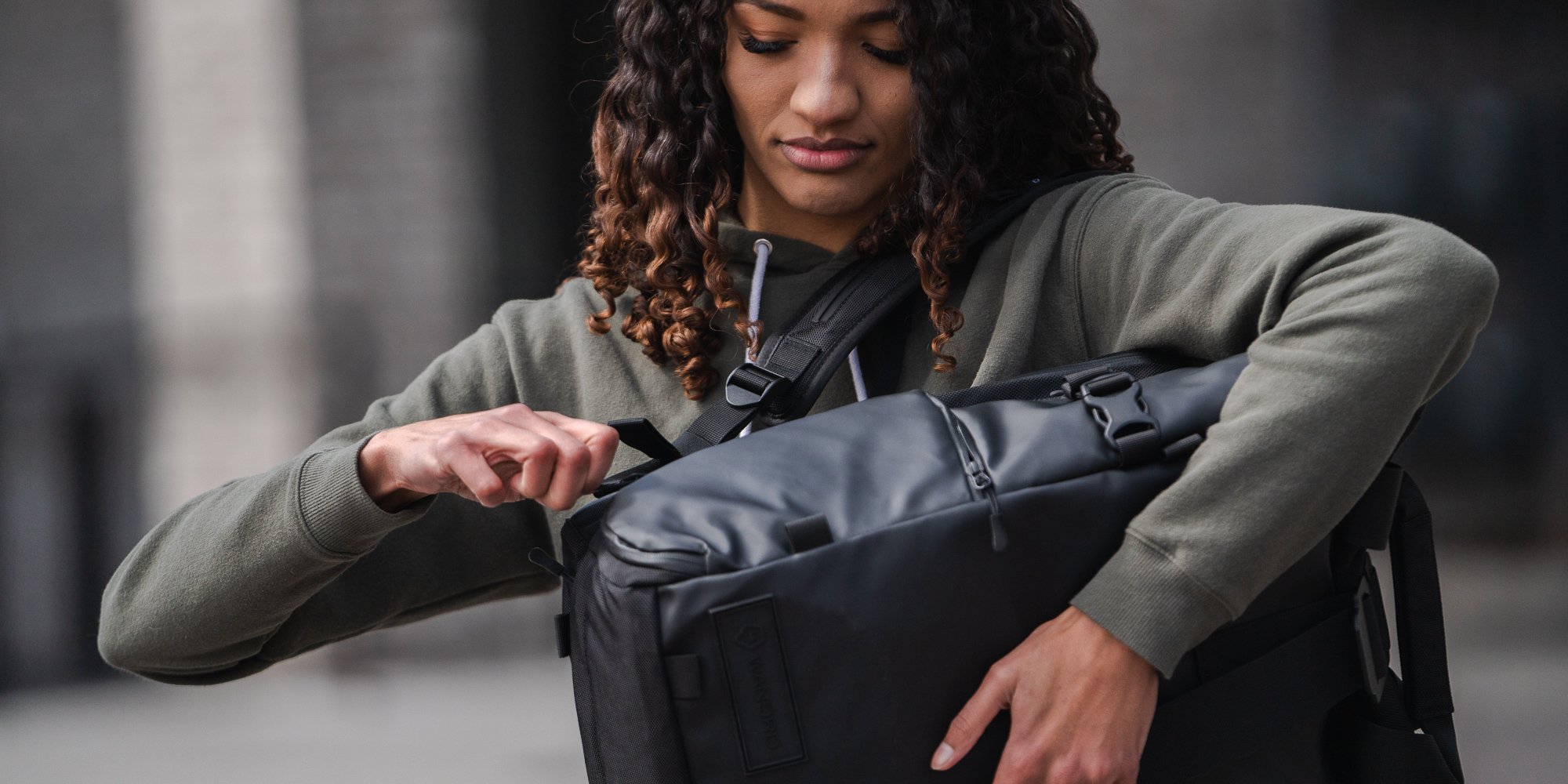 Do you photograph? Do you film? This kit is for you!
The All-new Prvke 31 Backpack in Photo Bundle offers everything you need to safely store your valuable gear. The roomy and modular Wandrd Camera Cube Essential + Photo Bundle will keep your gear organized for filming, shooting or flying your drone. You can easily fit lenses, cameras, and all the extra accessories you use while on assignment or pursuing your passions. Thanks to the multiple access points to the various sections of the backpack, the hassle of getting your gear out is effectively eliminated. Thoughtful design and accessories such as a quick access pocket, lens cap holders, mounting straps, expandable tripod pocket and ergonomic construction will make working with your camera or camcorder even more comfortable!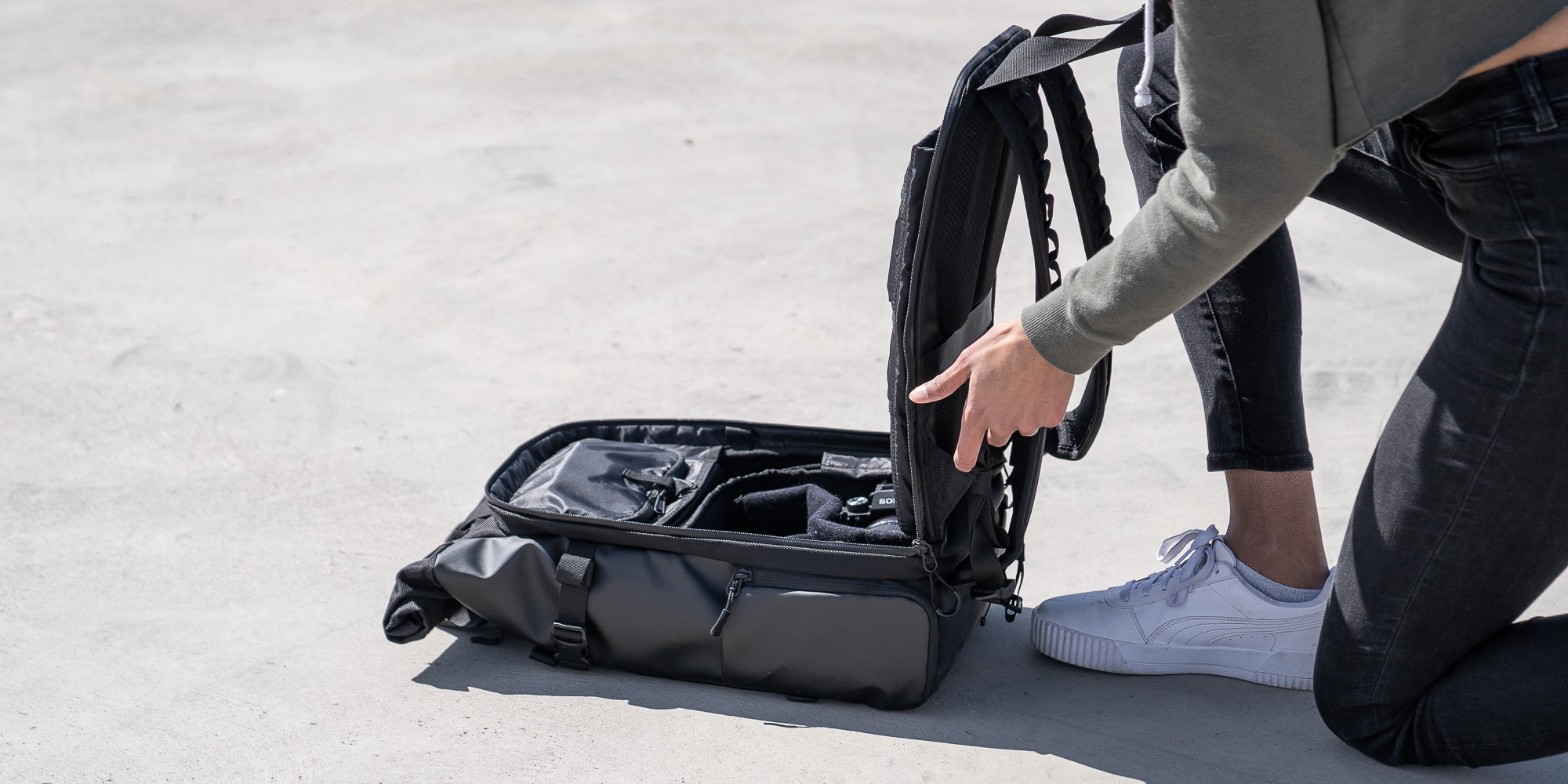 The ultimate travel companion
Whether you're conquering the next Polish peak or hitchhiking across Europe, an uncomfortable backpack is the last thing you want to worry about when exploring new places and exploring the farthest corners of the globe. The Wandrd All-new Prvke 31 is a solution that travelers around the world have come to appreciate. Thoughtful design of the backpack ensures proper ventilation of the back, and adjustable shoulder straps and chest and hip belts provide the perfect fit for your body. As you travel the miles with the All-new Prvke 31, you will take pure pleasure in the sights, attractions and meeting people, while clever solutions such as a hidden space for documents or money, an expandable pocket for a bottle or tripod, and a special strap that allows you to conveniently attach the backpack to the fold-out handle of your travel suitcase, will make your travel even more comfortable.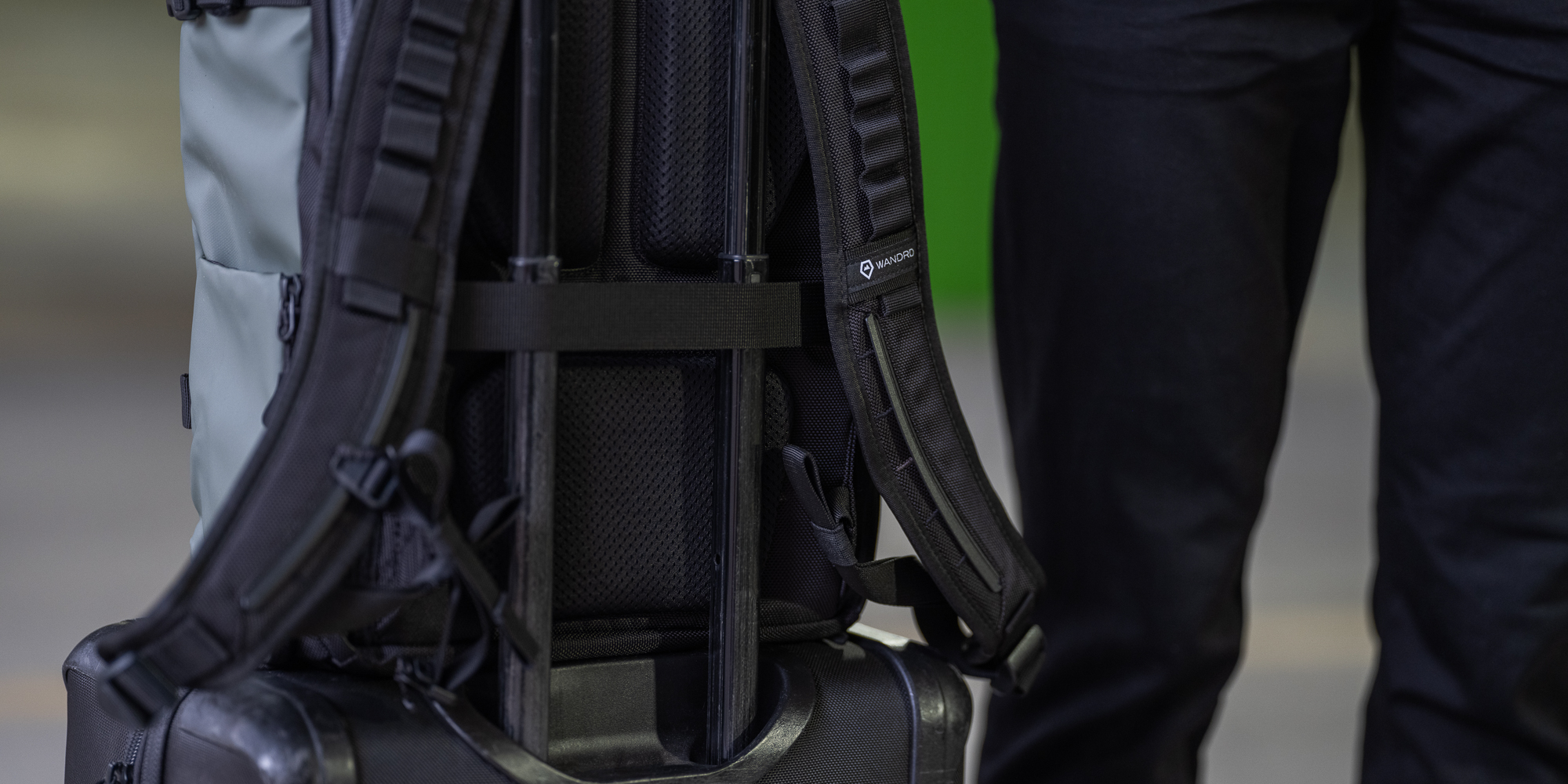 Style and practical
Whether you're hitting the mountain trails, working in the office or meeting friends outdoors, the versatile style of the Prvke series will find its way anywhere. The Wandrd All-new Prvke 31 is a fashionable combination of designer bag and functional backpack with huge customization possibilities, guaranteeing comfortable and safe storage of your photography or film equipment. High quality workmanship and refined modular design will allow for a perfect fit to your needs, as well as comfortable transport of your urban equipment or work tools.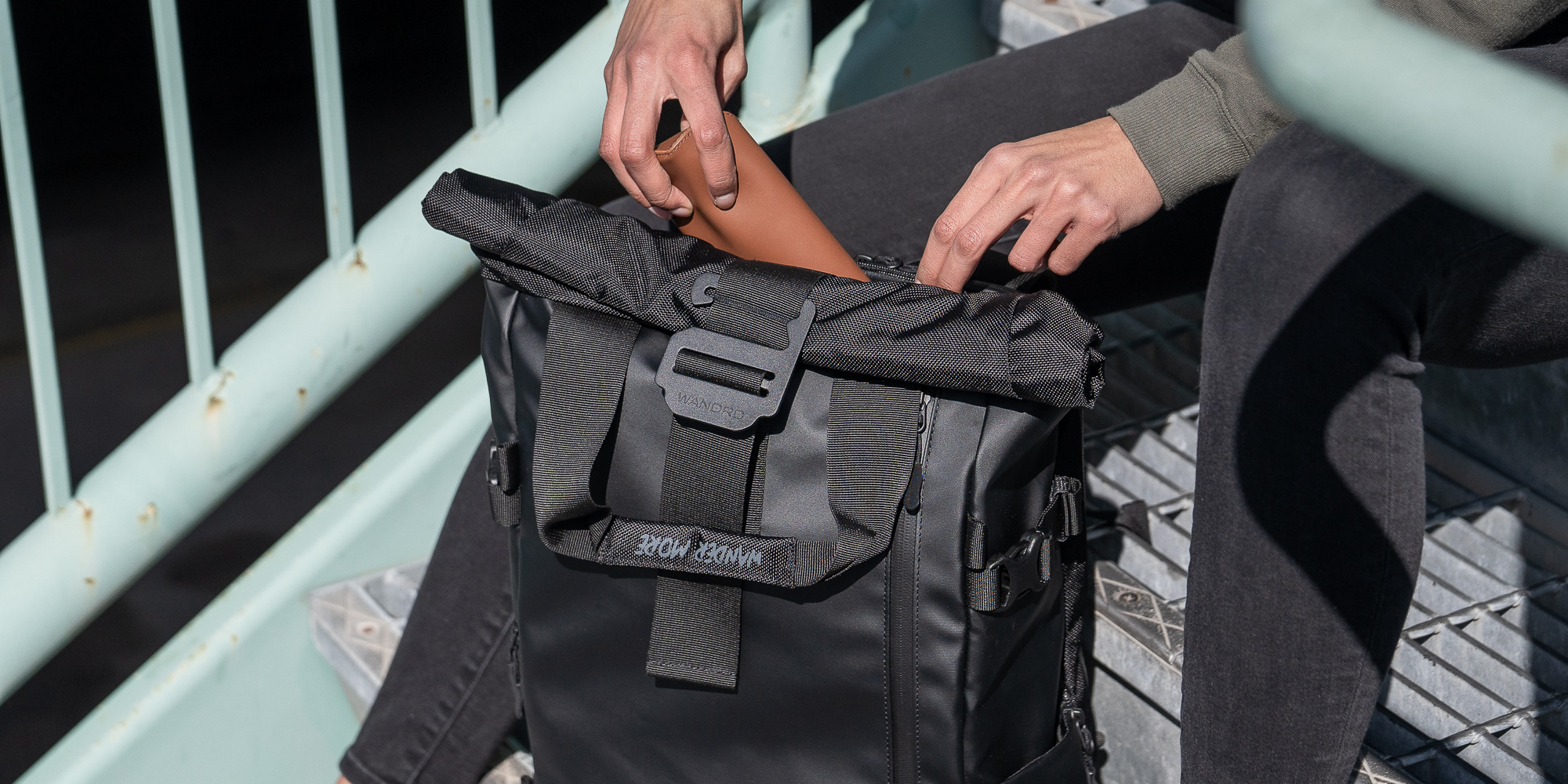 Fully configurable
Travel, photography and vlogging enthusiasts have come to love the Wandrd Prvke 31 backpack for its unique modular design that will allow you to customize it to meet your most demanding needs for convenient transportation, quick access and secure gear storage. Rolling chimney allows you to significantly expand the backpack space at any time. If necessary, you can easily put additional equipment or clothes for colder days. Convenient access to individual sections of the backpack, as well as the ability to combine and divide them, provides additional personalization and even greater convenience. And thanks to 6 mounting points for special carrying straps, you can take even more accessories with you on your trip without having to invest in new covers and more carry bags.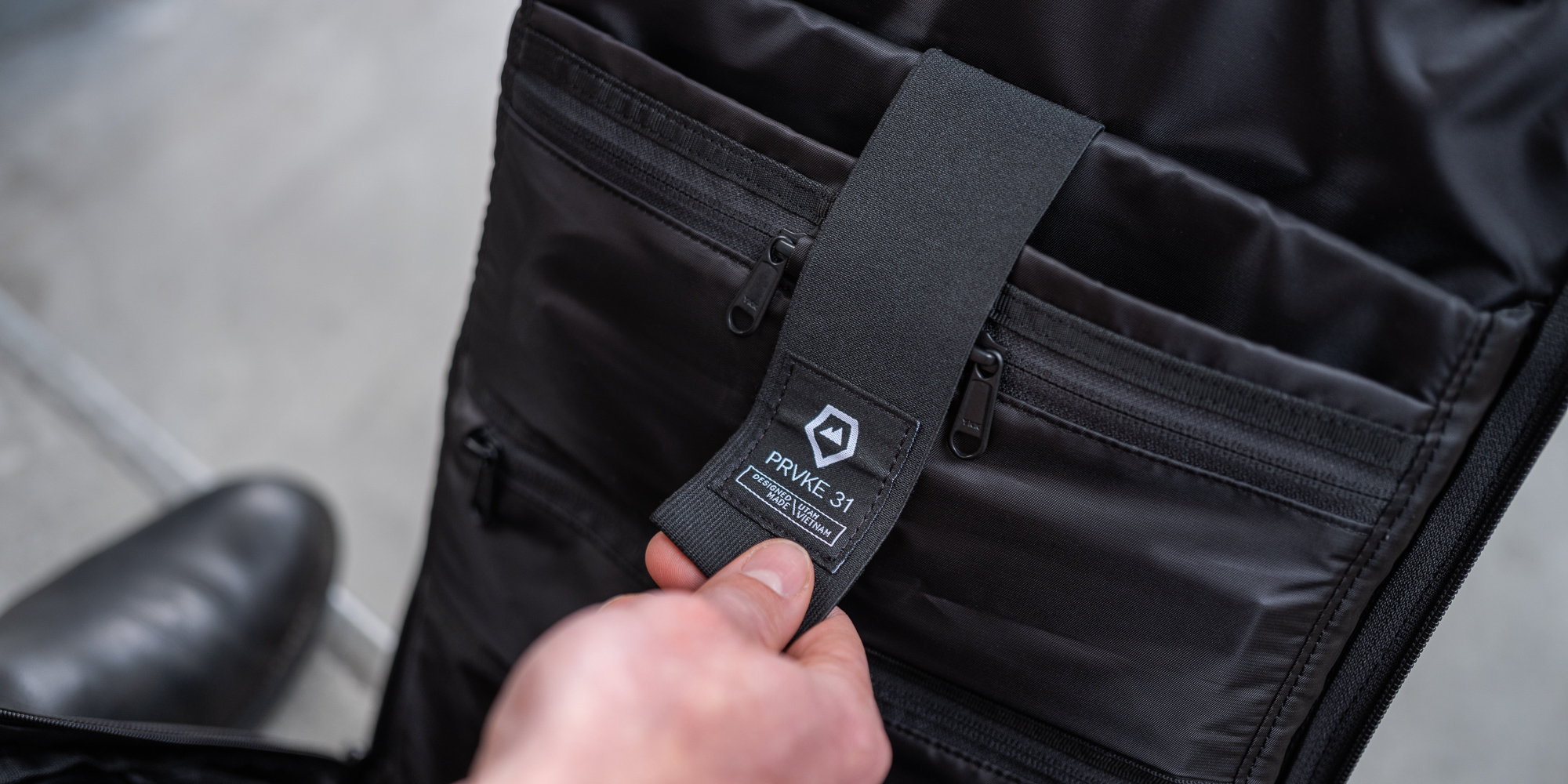 Photo Bundle
With the additional accessories you get when you buy the Photo Bundle kit, you can expand the capabilities of your Wandrd All-new Prvke 31 backpack, personalizing it and making it even more customizable. With the Camera Cube Essential + Photo Bundle, your cameras, lenses, drones, and additional accessories will receive perfectly sized compartments that provide even more protection for your gear. The comfort of your travels will be further enhanced by a special hip belt supporting your back, and the mounting of additional accessories on the backpack will be ensured by carrying straps equipped with solid snap hooks for easy installation.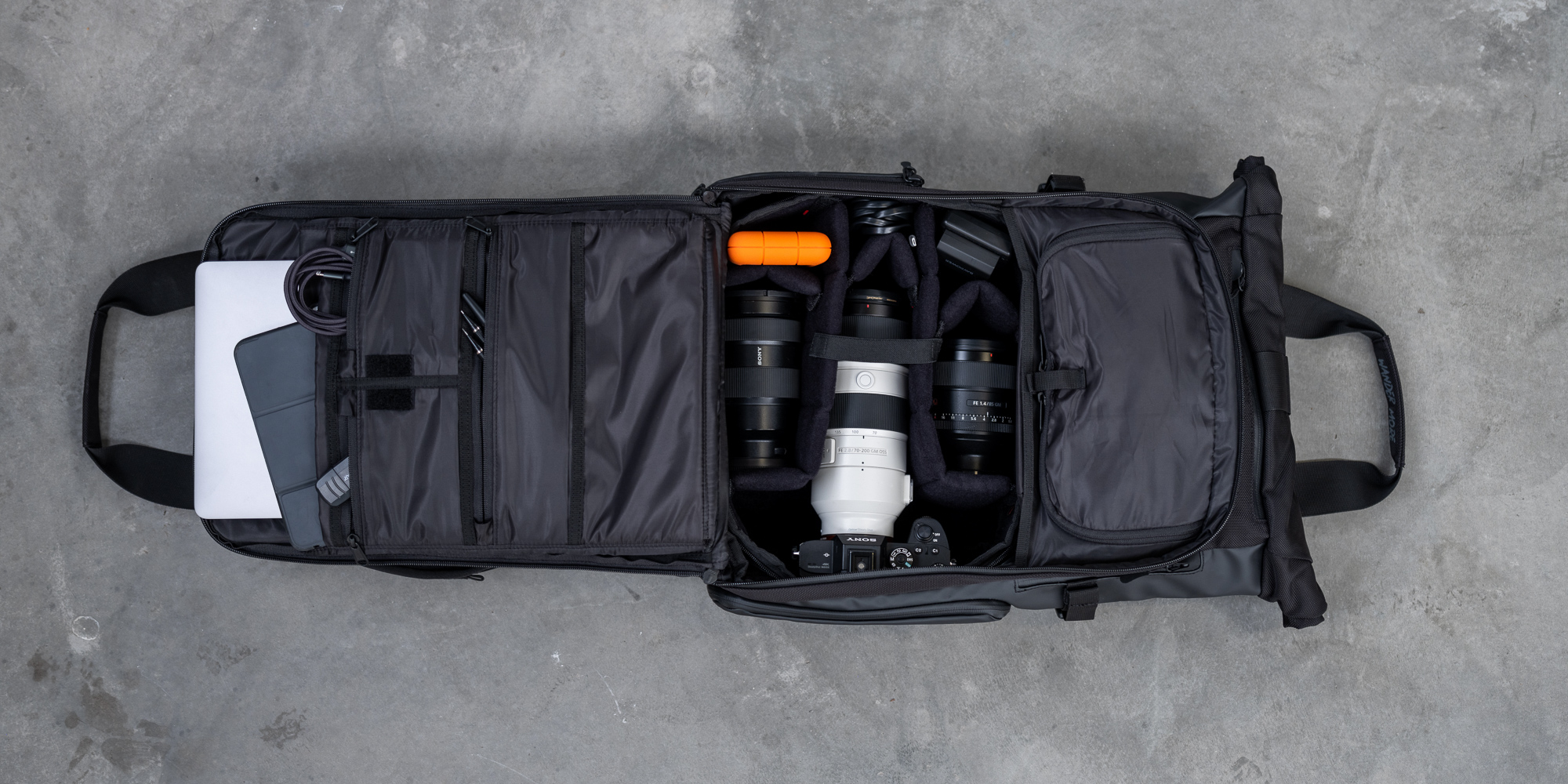 The Wandrd Prvke 31 Backpack is also available in an Essential version, without additional accessories.
Rain-resistant
Few people like rain, especially when it can damage expensive camera gear. Fortunately, with the Wandrd All-new Prvke 31 backpack, harsh weather conditions will be no obstacle at all! It is made of high quality waterproof materials that will prevent water from getting inside. Additional protection against moisture is provided by splash-proof zippers. You can also arm your Wandrd All-new Prvke 31 Photo Bundle Essential + backpack with the optional Wandrd Rainfly rain cover (available for purchase separately. On sunny days, you can stash it in the pocket located on the bottom of the backpack, and during a downpour or blizzard, you'll have extra protection from the wet in seconds.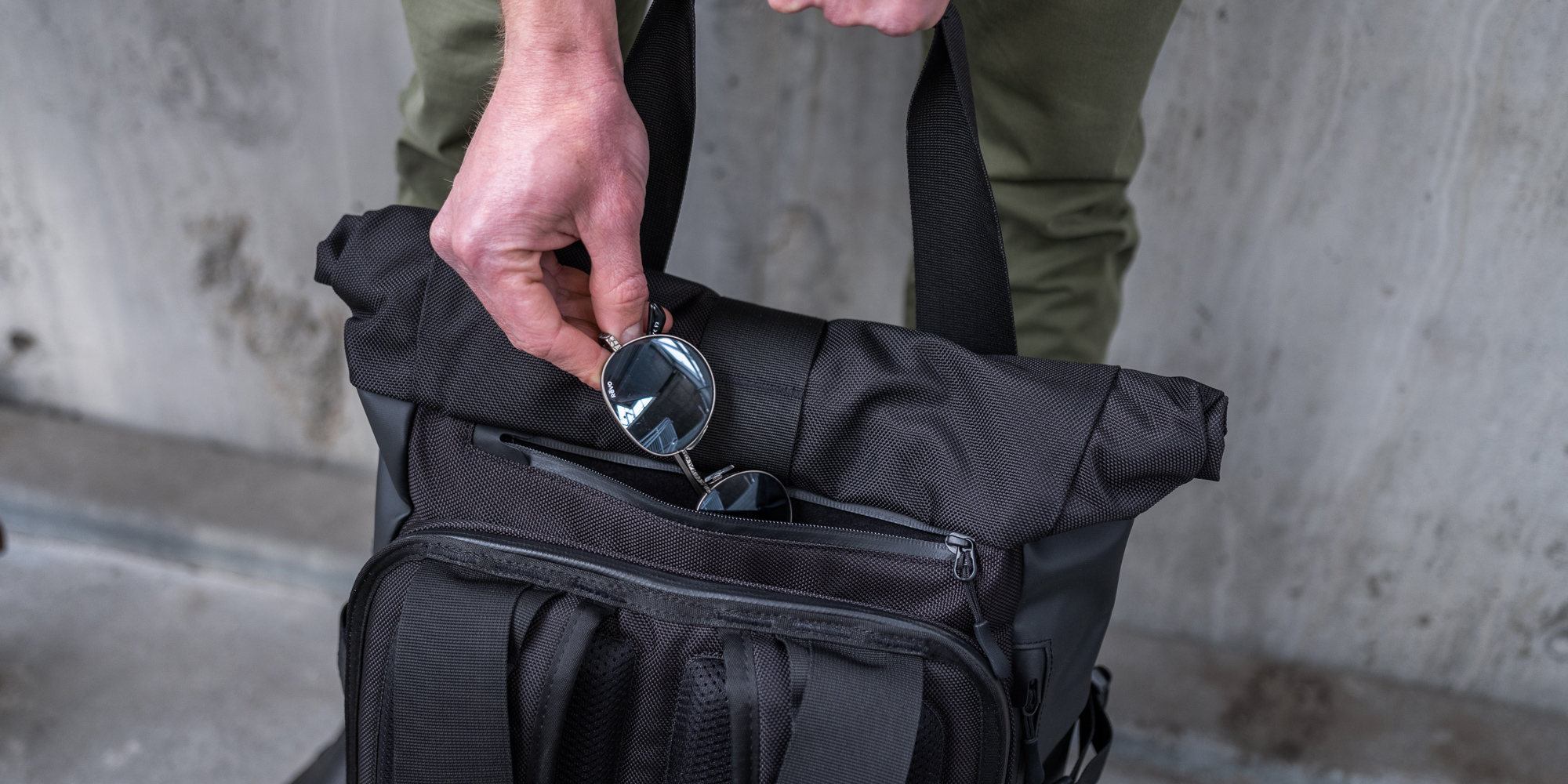 Lifetime Reliability Guarantee
Anyone can write that their products are characterized by high quality materials and workmanship. In this case, however, words are followed by actions. All backpacks from Wandrd come with a lifetime warranty. Thanks to this you can be sure that your All-new Prvke 31 will not end up in a landfill after a few years of intensive use. The creators of the Wandrd brand take responsibility for their customers and our planet very seriously. If something breaks, simply write to the manufacturer and they will repair the fault or replace the product. Hike more, worry less! Wandrd is a promise of excellent quality followed by real action!

Specifications
model: Wandrd All-new Prvke 31 Photo Bundle Essential +
warranty: lifetime
materials used:

Robic 1680D ballistic nylon
waterproof Tarpaulin material
P200 material with polyurethane coating
splashproof zippers

dimensions:

external: 48 x 32 x 19 cm
internal: 46 x 29 x 17 cm
weight: 1.5 kg

colour: black
Compatibility
belt for carrying Wandrd accessories
belt for Wandrd backpacks
belt for Wandrd backpacks
Wandrd Rainfly rain cover
Wandrd Camera Cube Mini + photo insert
Wandrd Camera Cube Essential + photo insert
Photographic insert Wandrd Camera Cube Pro +
Kit contents
Wandrd All-new Prvke 31 backpack
Wandrd Camera Cube Essential photo insert +
Wandrd accessory straps
belt for Wandrd backpacks