Description
The Wandrd Fernweh is a large and comfortable trekking backpack made for real travelers. The robust, extremely packable design with a capacity of 50 liters will prove itself during long and demanding treks. The backpack has an adjustable carrying system consisting of a hip belt and straps available in two sizes S/M and M/L. The Wandrd Fernweh trekking backpack is the perfect companion, with which you can easily travel to the end of the world and safely return home – richer in incredible memories!
Main Features of the Wandrd Fernweh Backpack
Adjustable carrying system in M/L size
Backpack made of durable and waterproof materials
Reliable and durable backpacking system
reliable YKK zippers
4 access points to the main compartment of the backpack
Special pocket for the main compartment
Special pocket for large water bottle
a well-hidden, secure document pocket
large external pocket for tripod or drink bottle
retractable straps for attaching skis, sleeping bag, and loops for checks and additional accessories
removable compartment for better segmentation of gear
comfortable handles on top, bottom and both sides
adjustable, removable shoulder straps and a well-padded waist belt
rear panel, suspenders and waist belt made of breathable AirMesh foam
laptop pocket that can accommodate a 16 "MacBook Pro
compatible with a laptop sleeve
compatible with the new Wandrd Camera Cube Deep photo inserts
lifetime warranty!
Quick access to backpack interior
A well-designed backpack should not resemble a bottomless black hole. There are several clever entrances to the interior of the Fernweh. Quick side access, top chimney, open back and an extra large pocket on the front.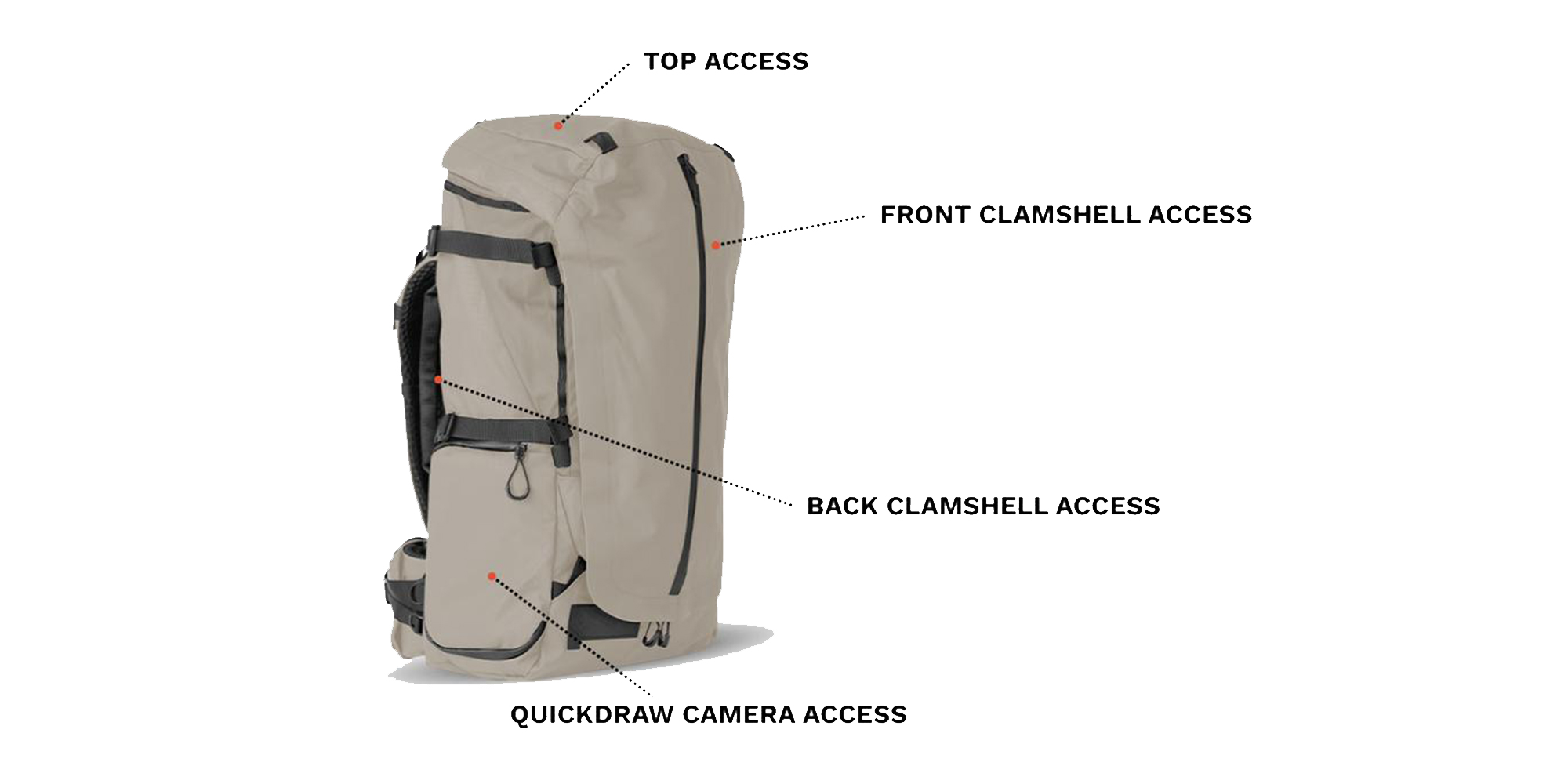 Ideal-fit
Every person is built differently. That's why we've made sure that the Wandrd Fernweh backpack's carry system can be customized to your own individual needs and preferences.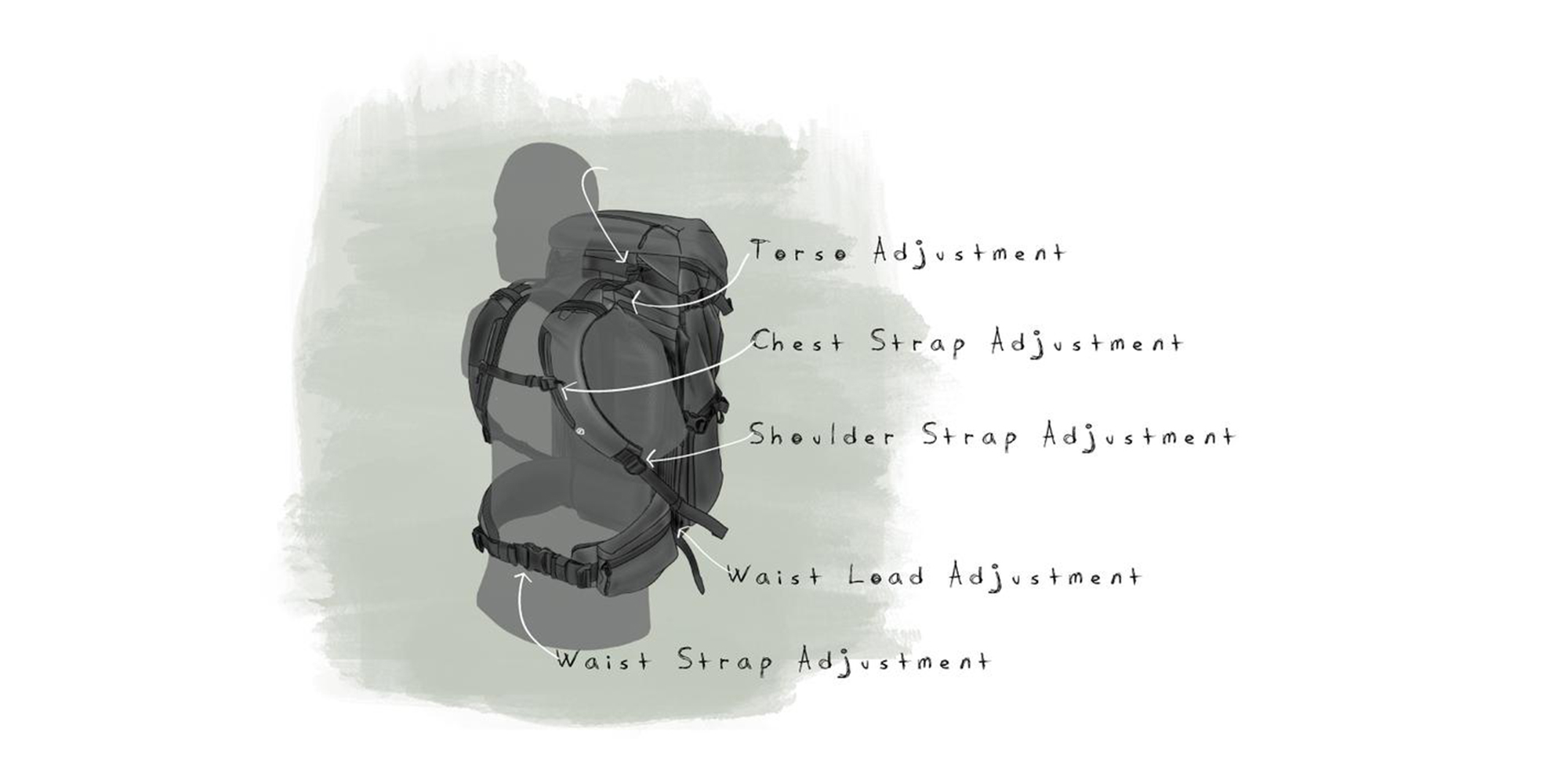 Comfort and convenience
Proper air circulation will be taken care of by the AirMesh soft breathable sponge padding, which can be found on the back, the inside of the harness and the waist belt.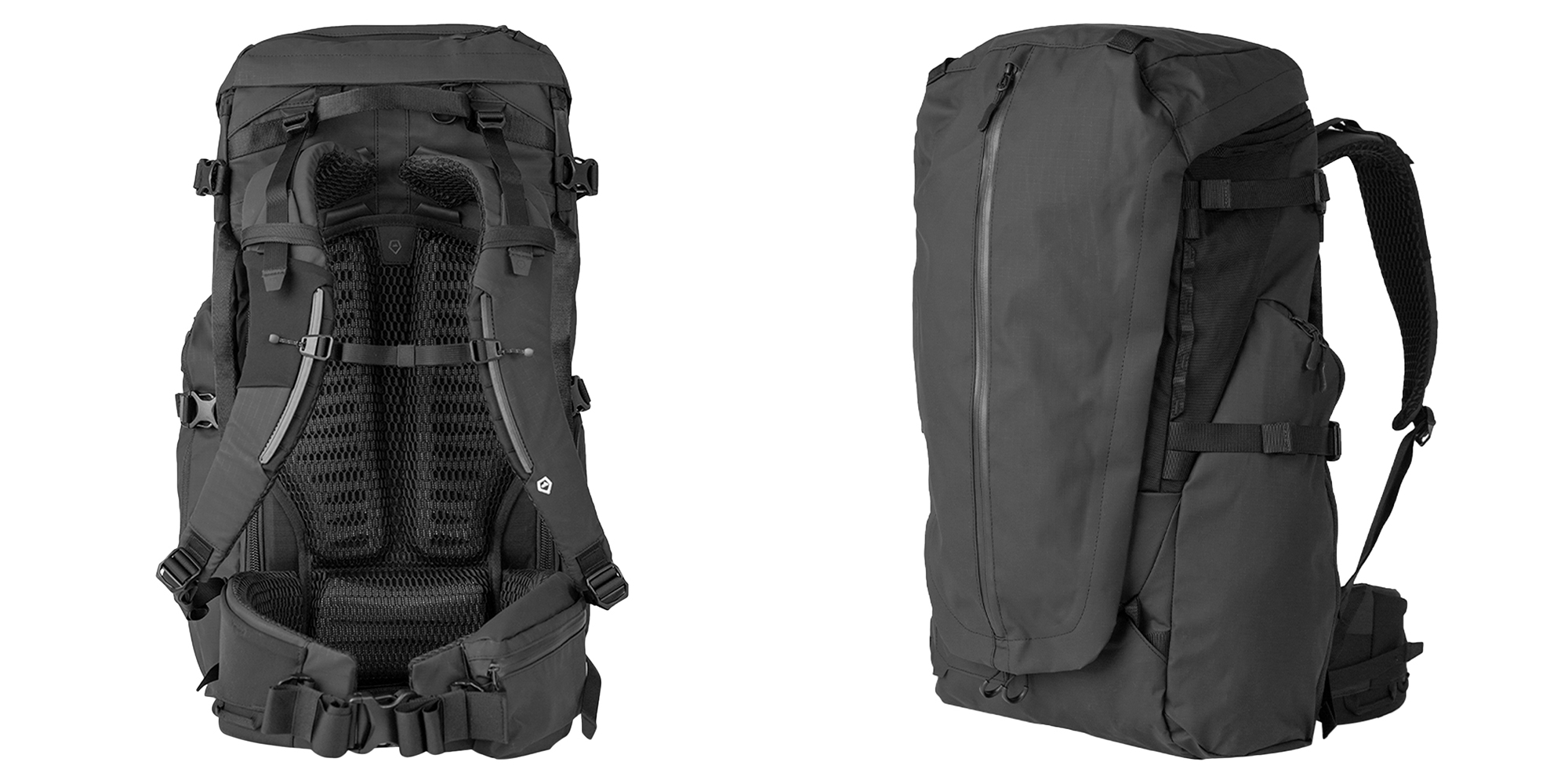 Perfect organization
The main compartment of the backpack can be divided into two parts. This allows you to better organize the space, for example: for clean and dirty clothes.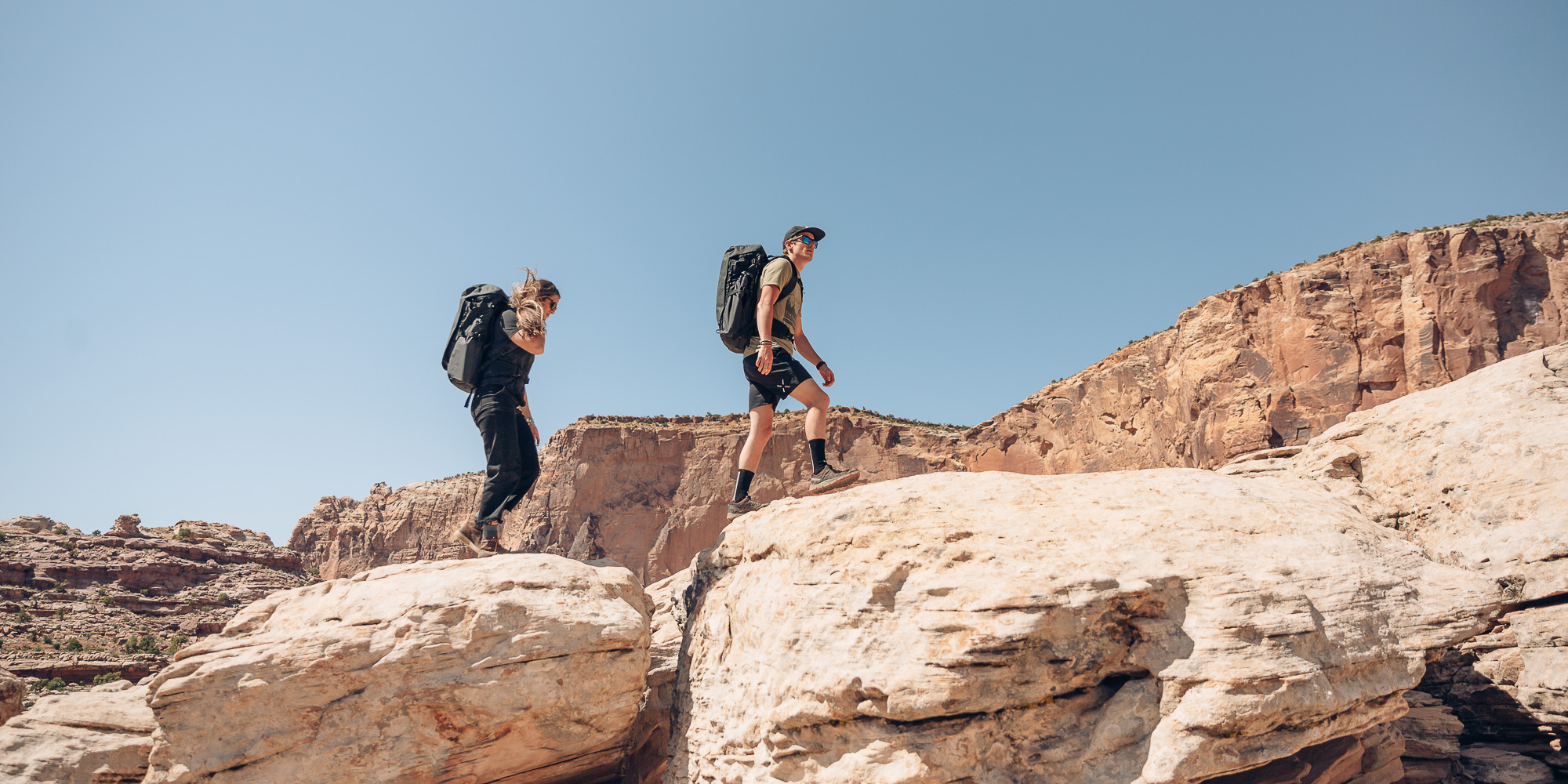 Man is not a camel, he must drink!
The external pocket for a large water reservoir is completely separated from the rest of the backpack with waterproof material. You don't have to be afraid of getting your precious belongings wet in case of a minor hydraulic failure. You can lead the bottle tube through the dedicated "sleeve".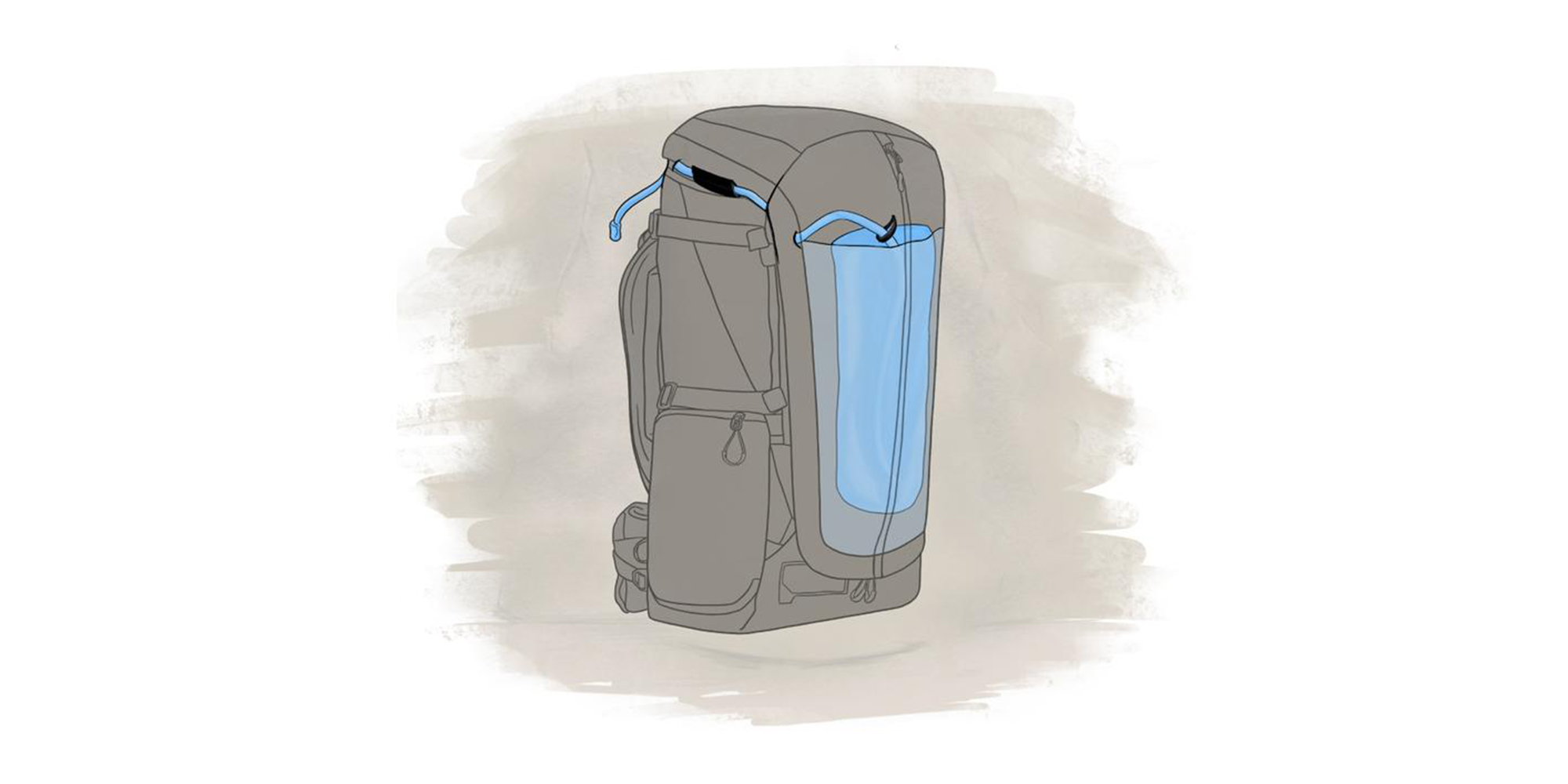 Luggage allowance
When traveling abroad, you will probably spend a lot of time at the airport. While waiting for your plane, get rid of unnecessary weight and hang your backpack on the handle of your travel suitcase.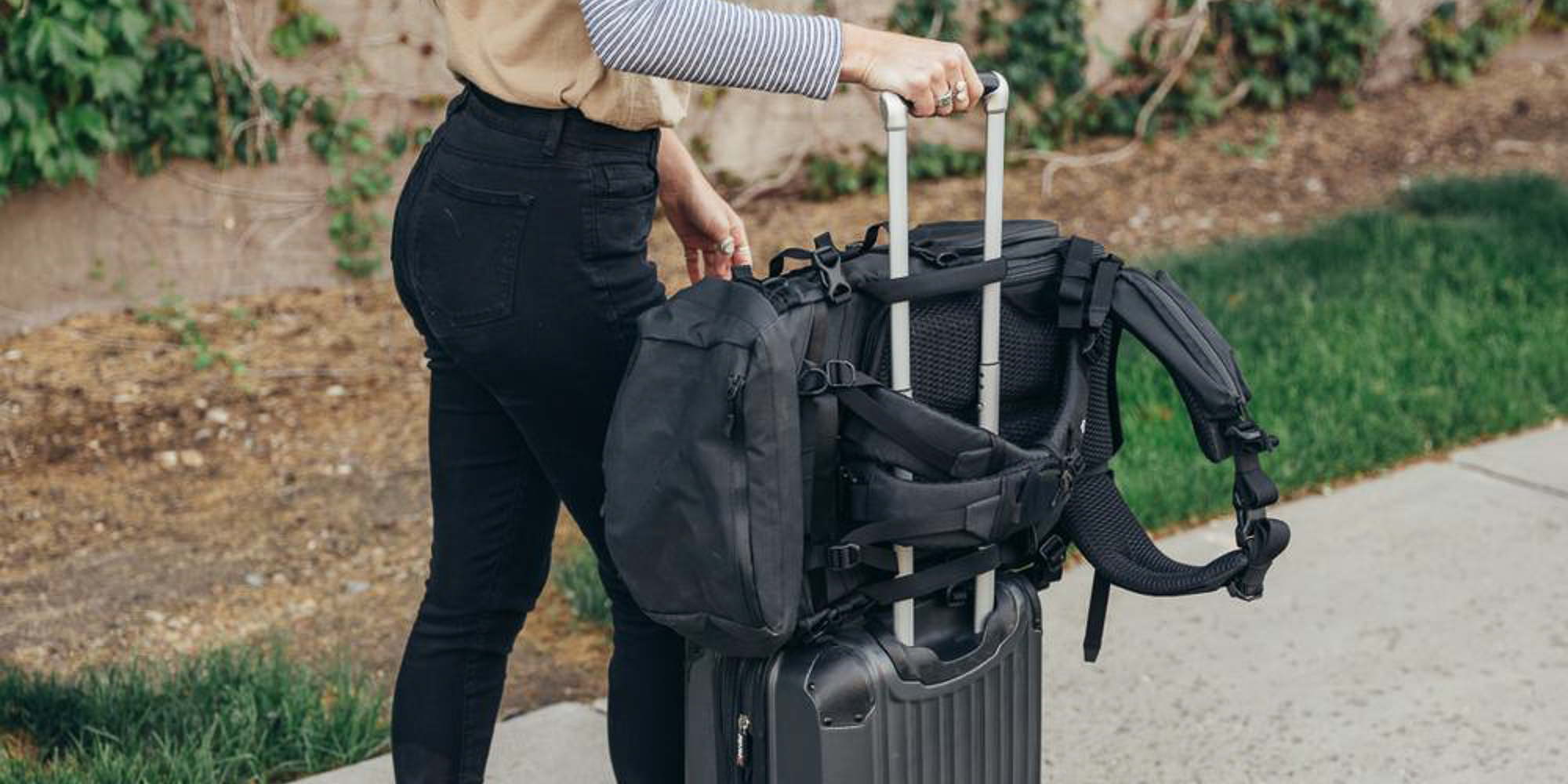 Large side pocket
Inside it you can fit an extra bottle of your favorite drink or a tripod … or any other accessory.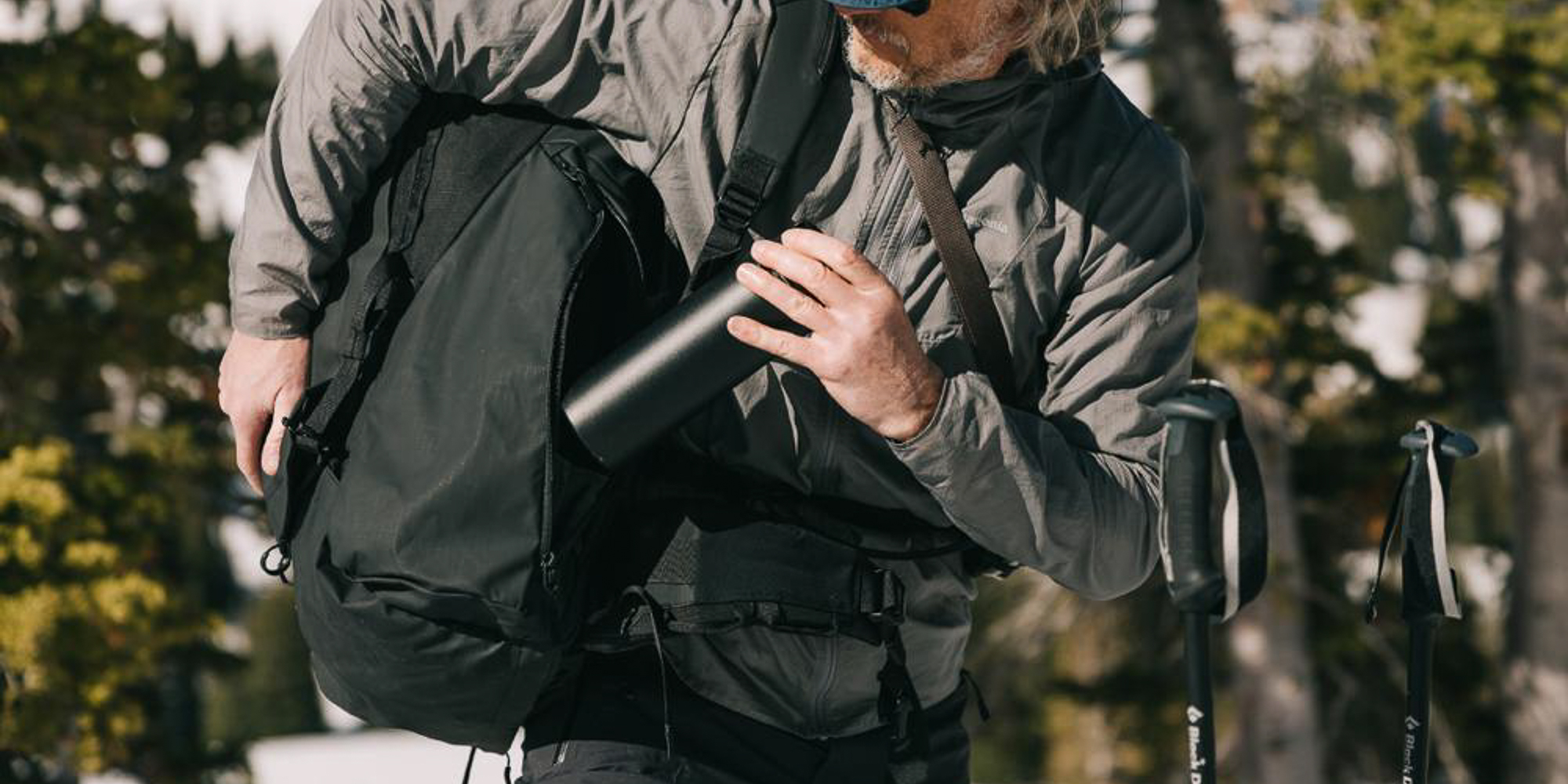 Backpack for photographer and filmmaker
The Fernweh trekking backpack is compatible with Wandrd Camera Cube photography inserts. These will transform it into a professional and secure photography backpack that can hold your camera, camcorder, drone and a whole lot of lenses.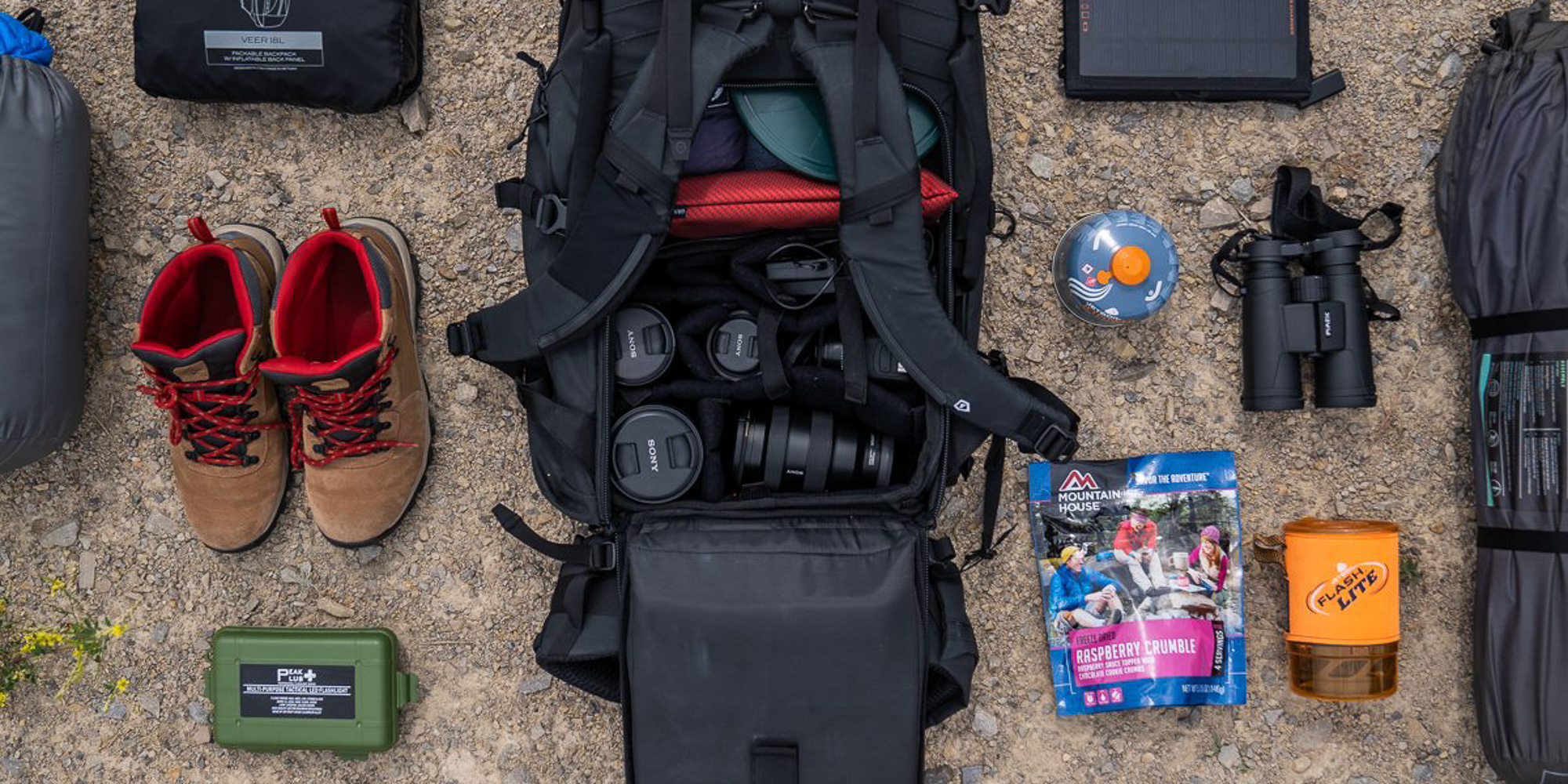 The camera insert is not part of this kit
Lifetime Reliability Guarantee
The makers of the Wandrd brand take responsibility for their customers and the environment very seriously. They have created products that will last for centuries. Excellent workmanship and top-notch materials will ensure that their creation will remain in your hands for years, instead of ending up in a landfill. Hike more, worry less! Wandrd is a promise of excellent quality.

Specification
Model: Wandrd Fernweh M/L 50 l
warranty: lifetime
material of construction:

nylon 420D Robic with 5PM coating
nylon 630D
200D polyester
YKK splash-proof zippers
Polyester 630D

exterior dimensions: 66 x 34.9 x 24.1 cm
trunk length range: 45.7 – 58.4 cm
compartment depth: 25.4 cm
shoulder harness length: 49.5 cm
Length of waist belt: 74 cm (insert) + 66 cm (straps)
Sleeping bag straps: 63.5 x 25.4 cm
capacity: 50 l
laptop pocket: the size of a MacBook Pro 16″
weight: 2.27kg
colour: black
Compatibility
Wandrd Camera Cube Essential Deep photo insert
Wandrd Camera Cube Pro Deep photo insert
Wandrd Route Chest Photo Bag
Wandrd Rainfly Large rain cover
Wandrd Trekking Shoulder Straps S/M
Wandrd Trekking Shoulder Straps M/L
Wandrd Trekking Waist Belt S/M
Wandrd Trekking Waist Belt M/L
Kit contents
Wandrd Fernweh trekking backpack – black
Wandrd Trekking Shoulder Straps M/L – black
Wandrd Trekking Waist Belt M/L – black