Description
The Wandrd Route Chest Pack is a versatile photo bag designed to get you to your camera as quickly as possible. The case can be clipped onto Wandrd Fernweh and Prvke backpacks and worn on the chest, shoulder or at the waist belt. It will accommodate a camera body with a telephoto lens attached.
Main Features of the Wandrd Route Chest Pack
Case made of durable and waterproof materials
reliable YKK zippers
Additional pocket for small accessories
breathable and soft foam on back panel
expandable space for telephoto lenses
carrying system compatible with Wandrd backpacks
shoulder strap included
lifetime warranty!
Quick Access
The way the bag is carried on your chest provides quick and convenient access to its contents. You don't have to remove the whole backpack every time to take out your camera and take a picture.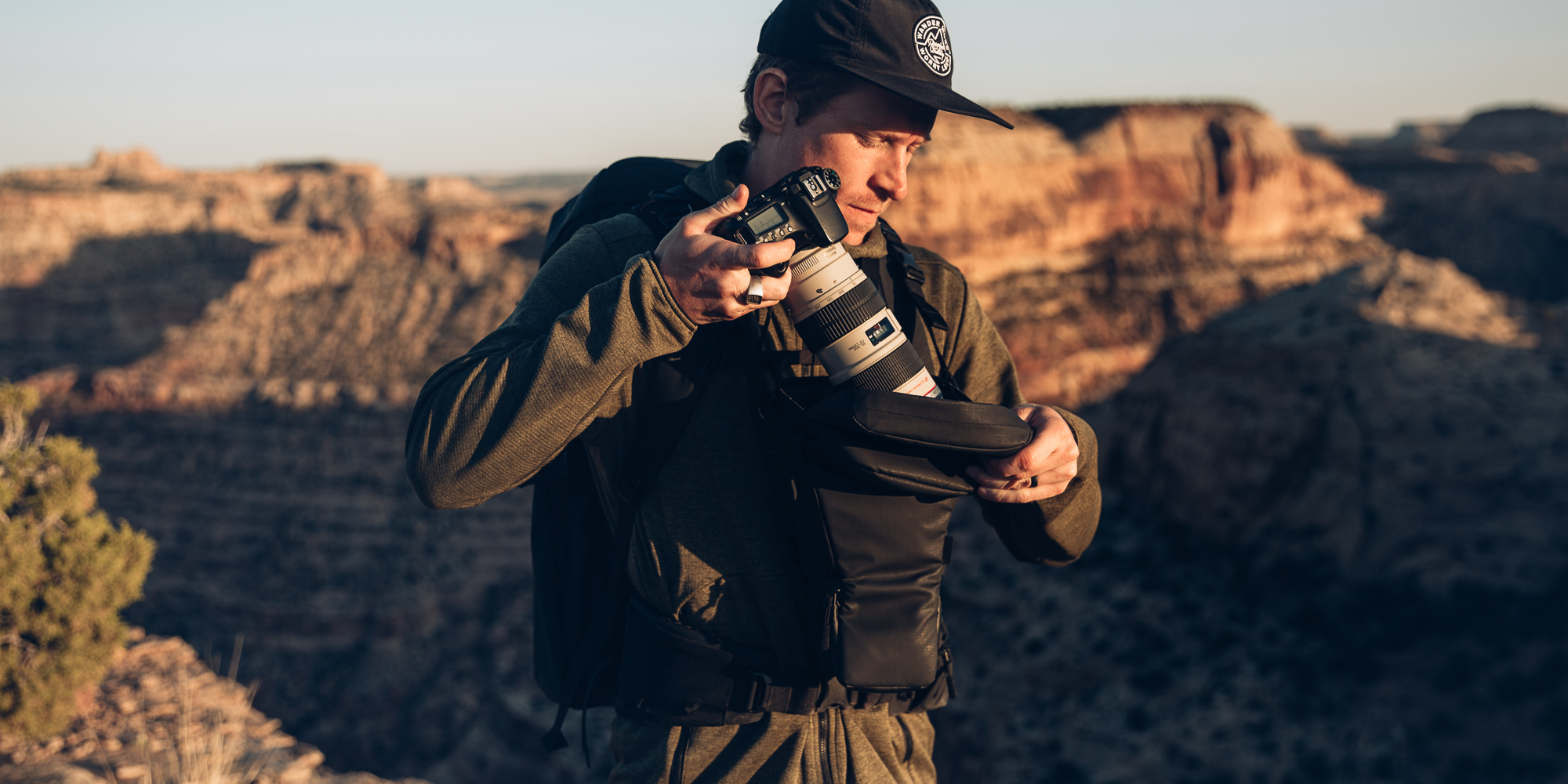 Flexible format
It can easily fit a camera with a standard lens inside. However, the expandable bottom provides a few inches of extra space. Just undo the zipper and our magic box will accommodate a large DSLR with a 70-200 mm telephoto lens.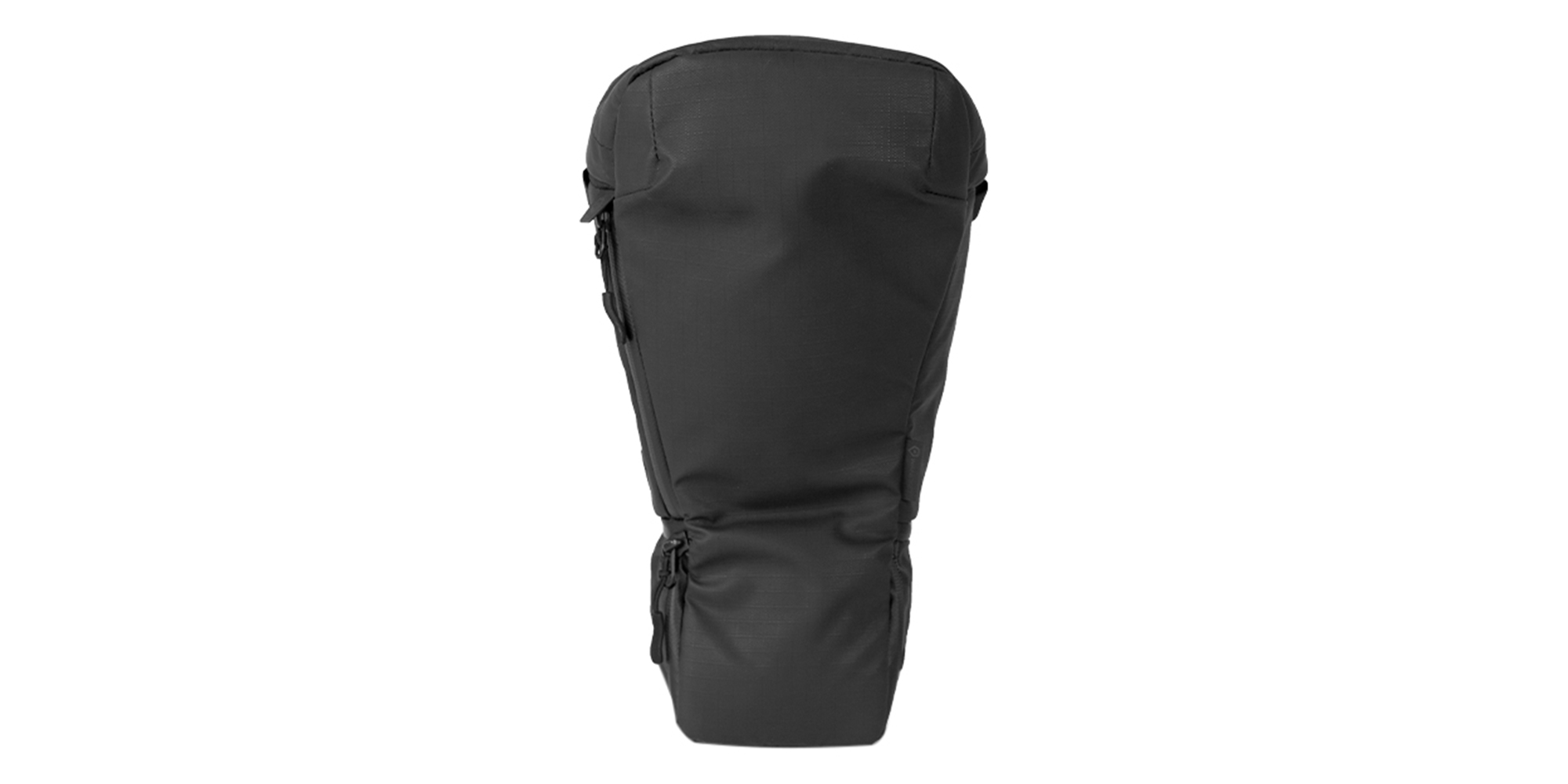 Breathable material
Proper air circulation on hot days will be taken care of by soft, breathable sponge, which was covered on the inside of the bag.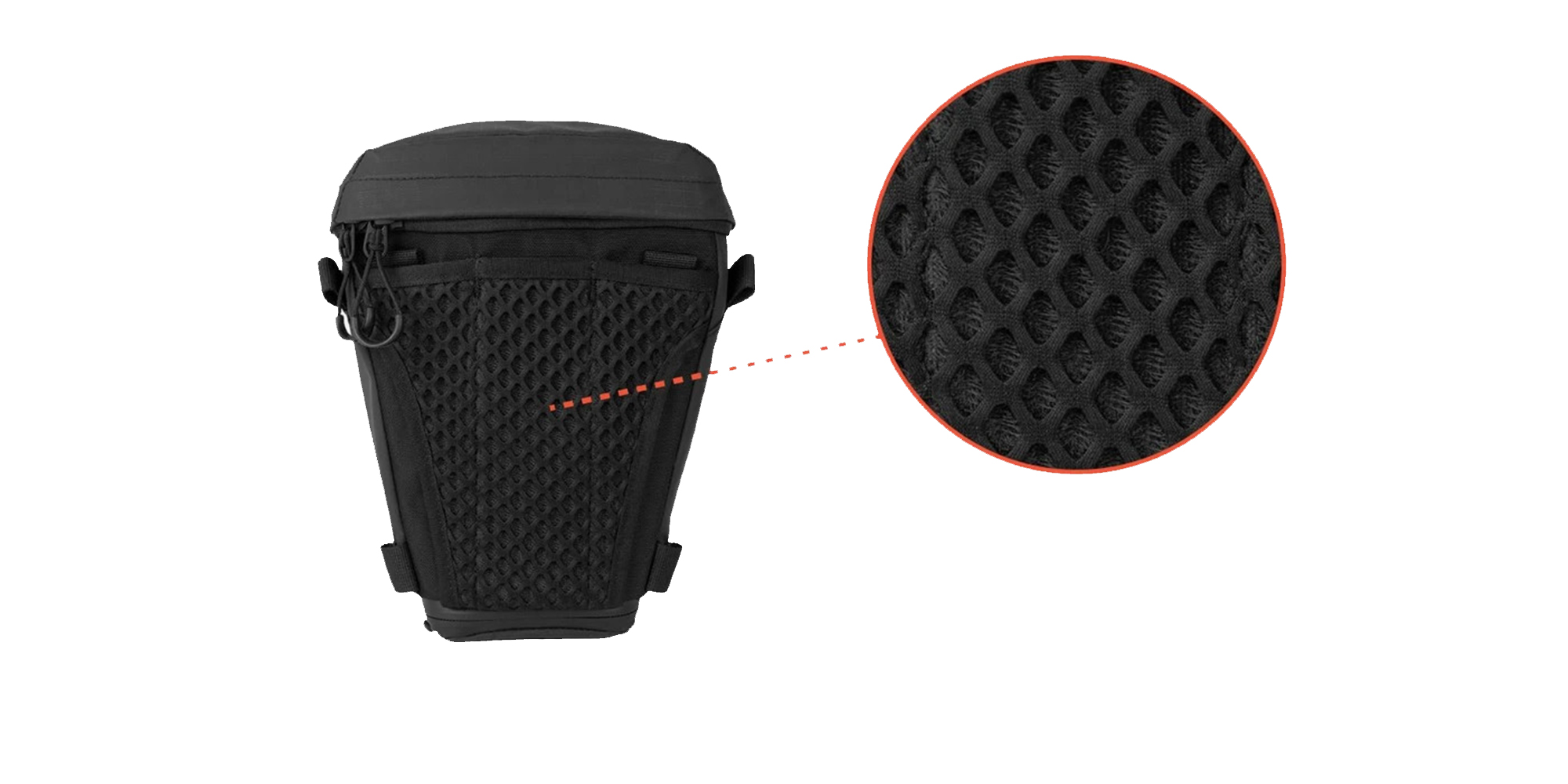 Additional pocket
A little extra room never hurt anyone. You can hide your wallet, memory cards, photo filters or other small accessories in this pocket.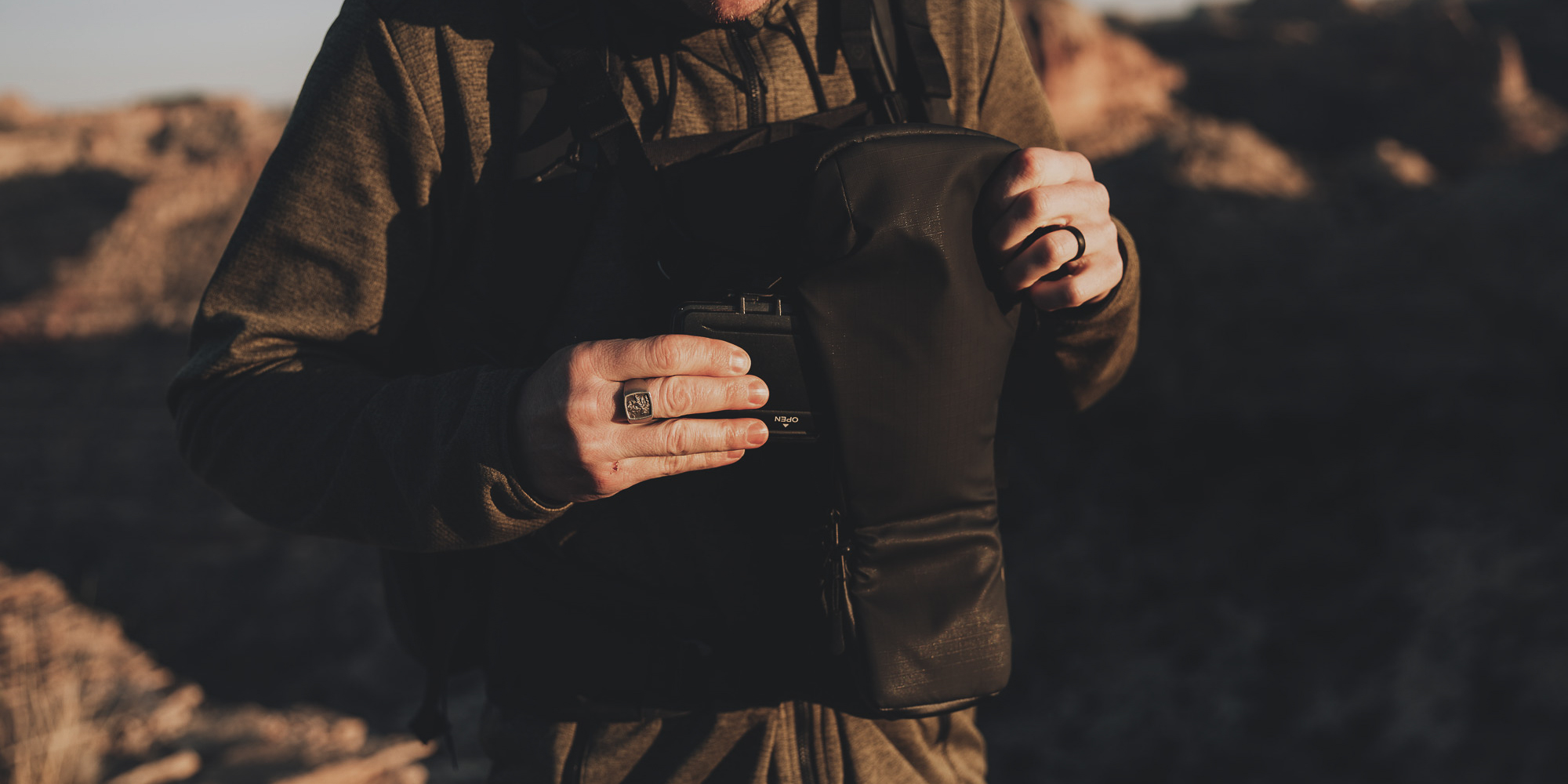 Some ways to carry comfortably
The carrying system of the Route Chest Pack bag was created with the Wandrd Fernweh trekking backpack in mind. However, nothing prevents it from being used with other Wandrd branded backpacks or independently. A shoulder strap has been included in the set. The bag can also be installed on the hip belt.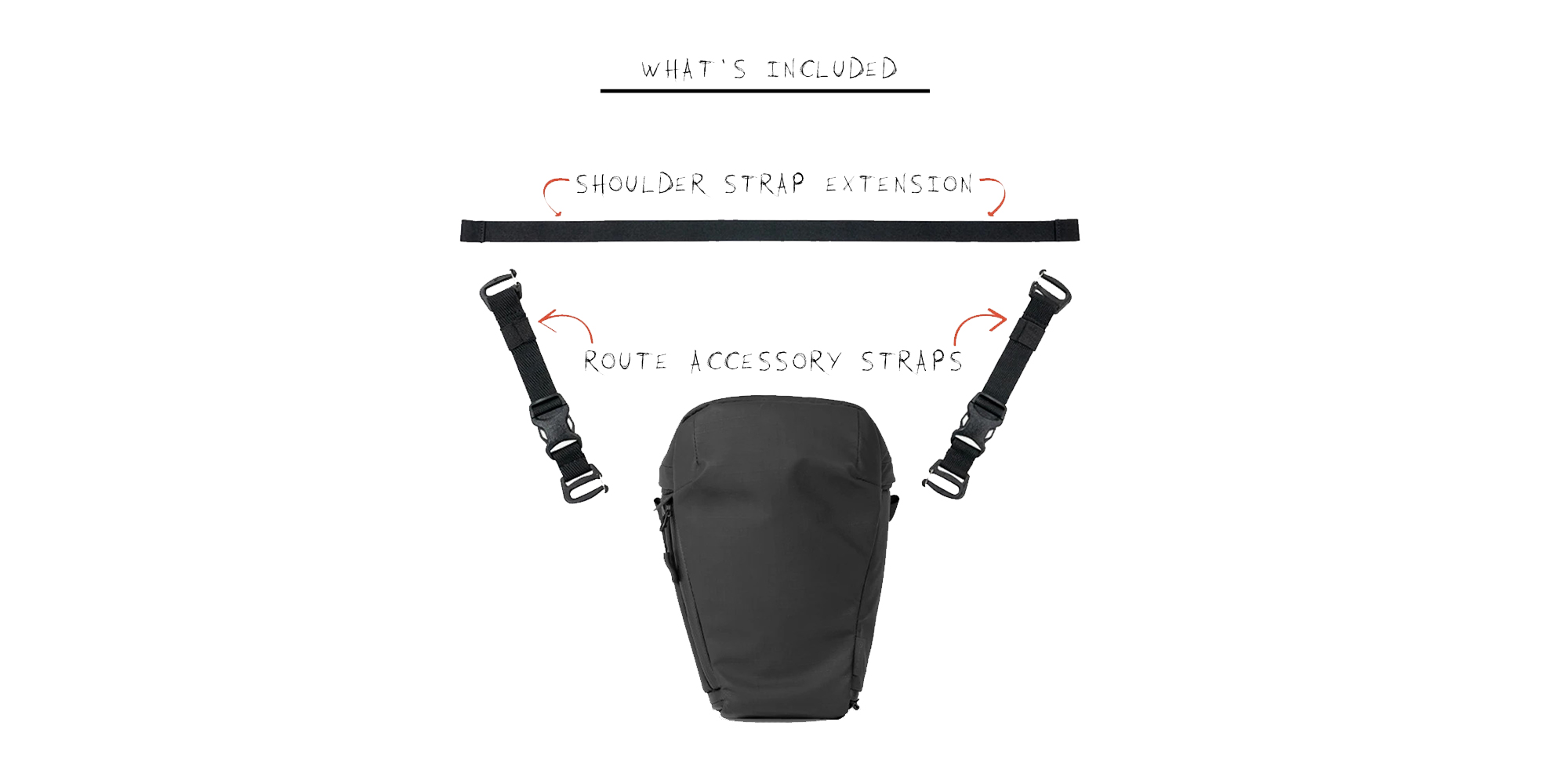 Lifetime Reliability Guarantee
The makers of the Wandrd brand take responsibility for their customers and the environment very seriously. They have created products that will last for centuries. Excellent craftsmanship and top-of-the-line materials will ensure that their creation will remain in your hands for years, instead of ending up in a landfill. Wander more, worry less! Wandrd is a promise of excellent quality.


Specification
model: Wandrd Route Chest Pack
warranty: lifetime
material of construction:

nylon 420D Robic with 5PM coating
630D nylon
200D polyester
Break-proof YKK zippers

exterior dimensions: 25 x 19 x 13 cm
Exterior dimensions (extended): 35.5 x 19 x 13 cm
weight: 250 g
colour: black
Compatibility
Wandrd Fernweh trekking backpack
Wandrd backpacks from the Prvke series
Kit contents
Wandrd Route Chest Pack photo bag – black
two Wandrd Route Accessory Strap
Wandrd Shoulder Strap Extension