Description
Wandrd Toiletry Bags are designed with you in mind. They are available in two sizes (Medium / Large). Each one has a well thought out interior organization system and is made from the highest quality materials. The Wandrd fastening system makes them compatible with other accessories of this brand. The Wandrd Toiletry Bag Large is the perfect choice for both long trips and quick trips to the gym.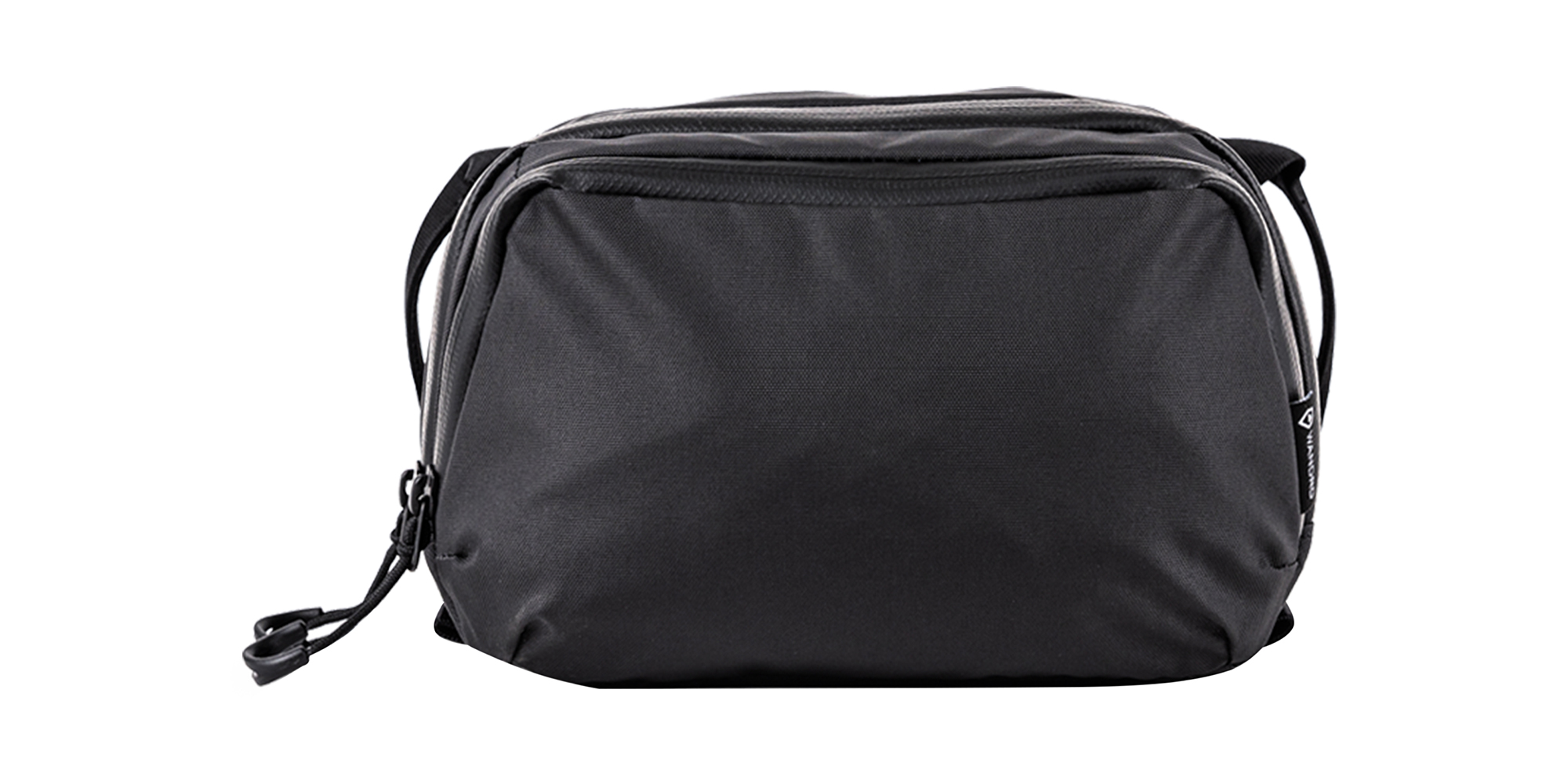 Main Features of the Wandrd Toiletry Bag Large
two pockets for toiletries and cosmetics (3.5 liter capacity)
inside, two zippered pockets and elastic mesh compartments
a loop for jewelry, rings, earrings, bracelets
Hook to hang the cosmetic bag in a convenient place
antibacterial toothbrush pocket
made of durable and waterproof materials, YKK zippers
an attachment system compatible with other Wandrd products and three comfortable hand grips
lifetime warranty!
Spacious and well-thought-out interior
Large cosmetic bag with a capacity of 3.5 liters allows you to logically organize space for essential cosmetics and toiletries. It has two large zippered pockets. In the front pocket you will find two smaller mesh pockets and another zippered pocket with a hidden loop with a clip. We can safely hang some jewelry on it, such as rings and earrings. In the second main pocket there is another smaller pocket and a special place for a toothbrush.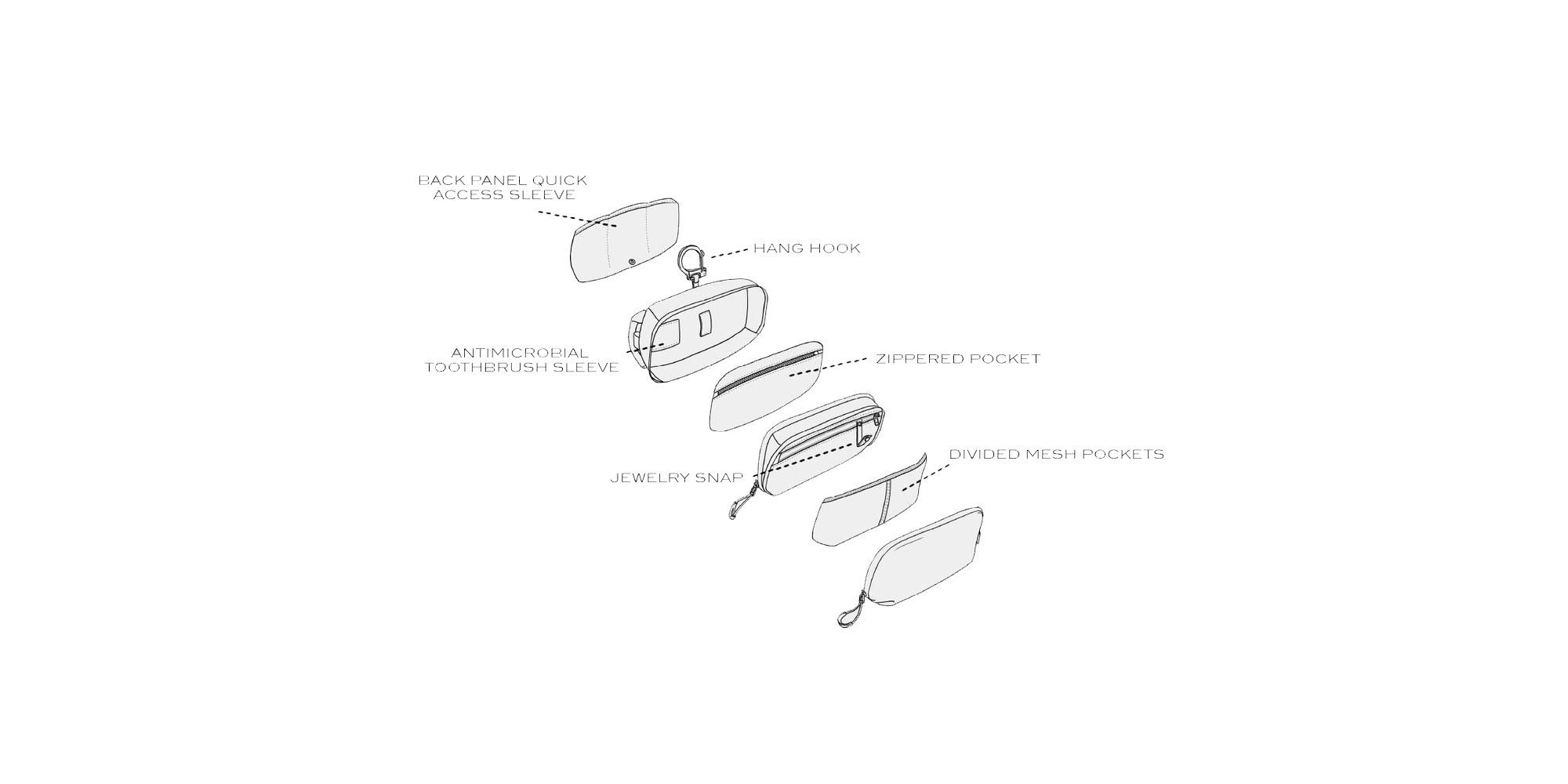 Hygiene first
Inside the toiletry bag you will find a special place for your toothbrush. The antibacterial cover protects the brush head from contact with other toiletries. Take care of your hygiene anywhere in the world.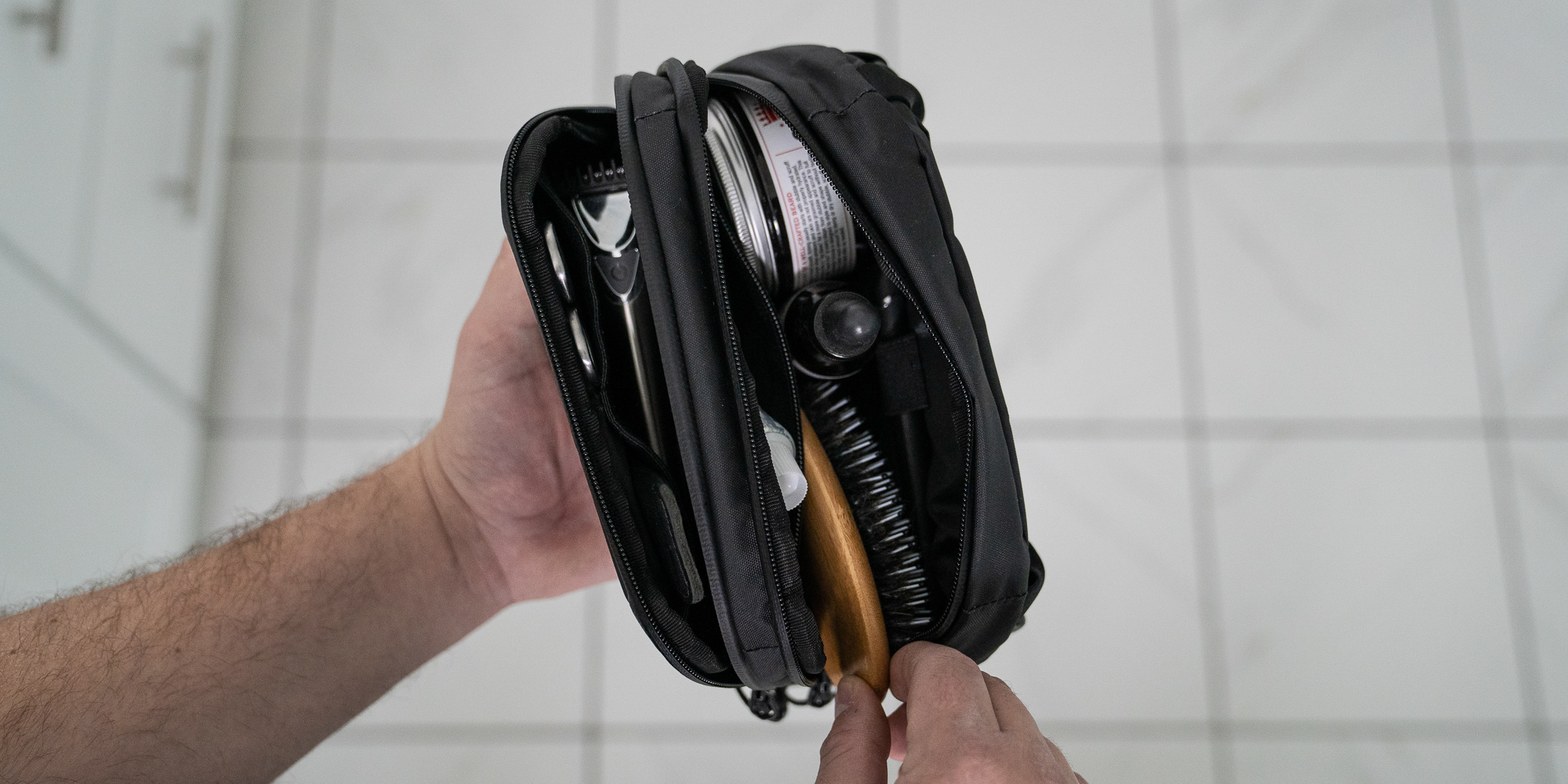 Durable and waterproof material
We don't recommend diving into the ocean with our toiletry bag, but you certainly don't have to fear the shower or sink. Accidental splashing while bathing or getting your toothpaste dirty is not a problem. You'll also quickly and easily clean up any unplanned spills inside the bag.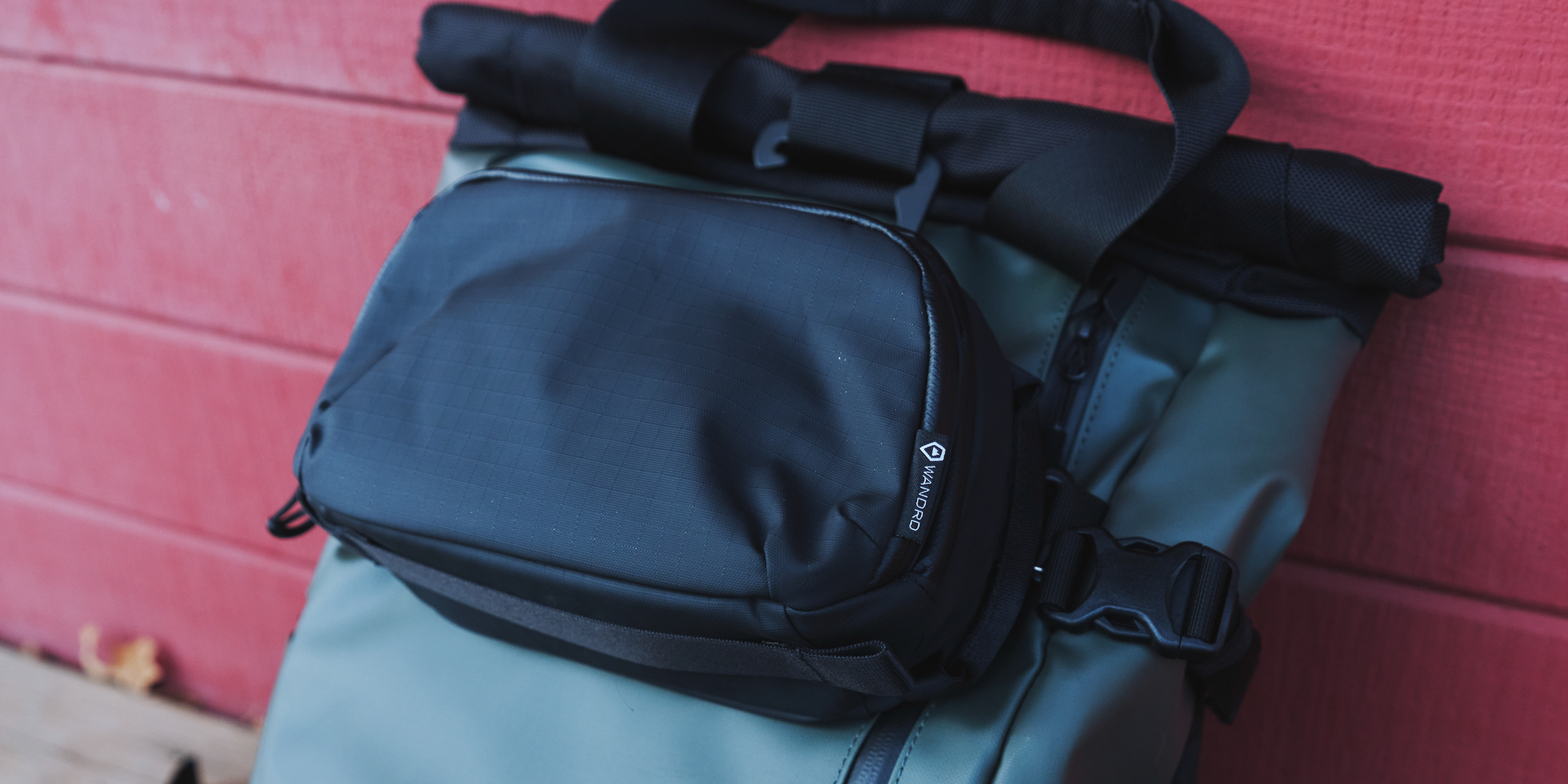 What two cosmetics bags are not one
Need extra space because you're going on a really long trip around the world? Go ahead, you can combine two of our bags into one monstrous makeup bag!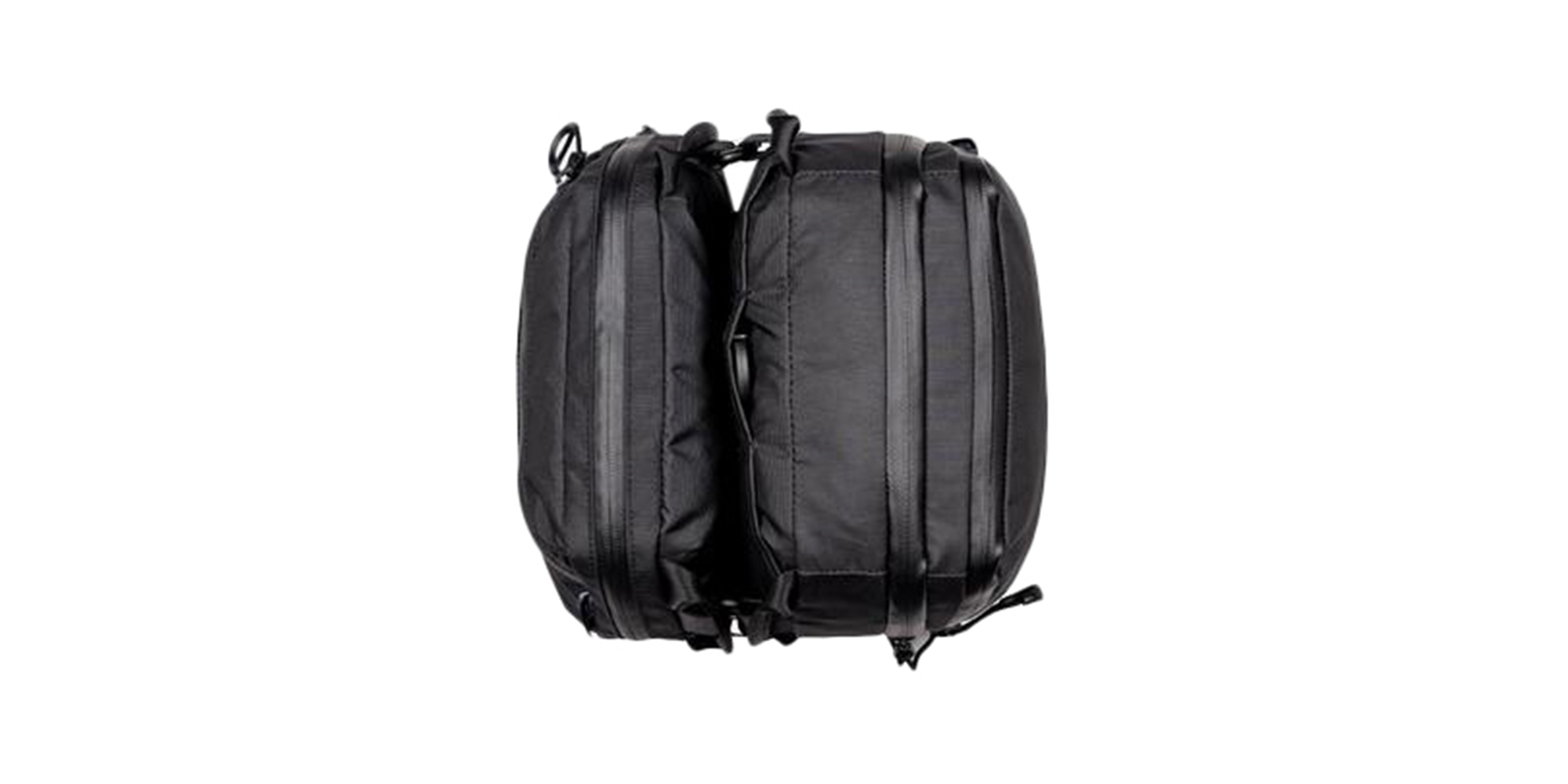 The hook is in the details
Are you on a camping trip and don't know where to put your toiletry bag? No worries, a special hook will allow you to hang the bag on a tree branch or a shower pipe. You can leave your wet toothbrush or razor dry in the three outer pockets.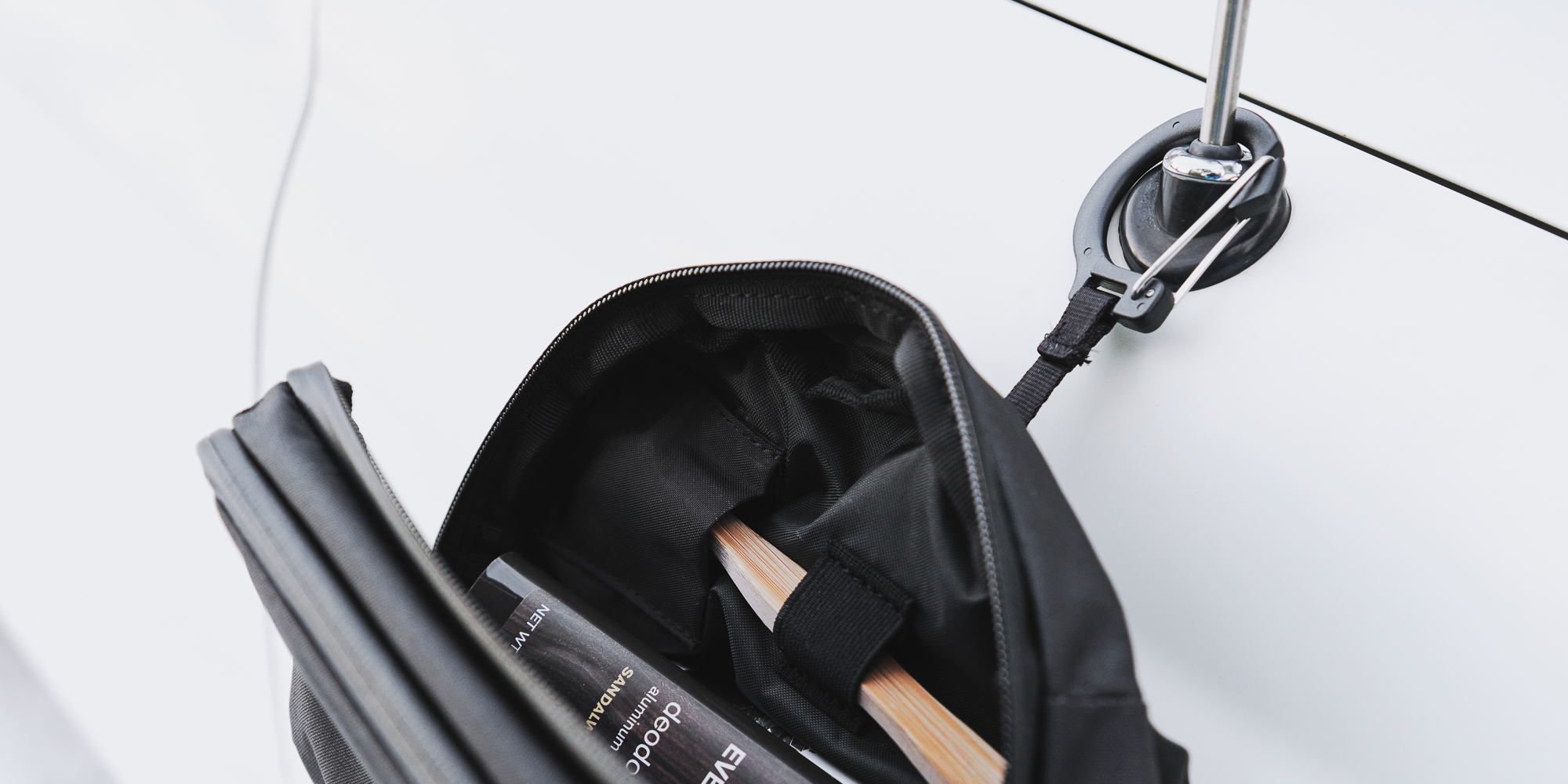 Optional strap
Transform your toiletry bag into a stylish quiver. Wear it proudly across your torso or on your hips. With the Wandrd Carry Strap you'll free your hands and conveniently transport the contents of the pouch from place to place. If you don't have a strap, you're still left with three convenient handles.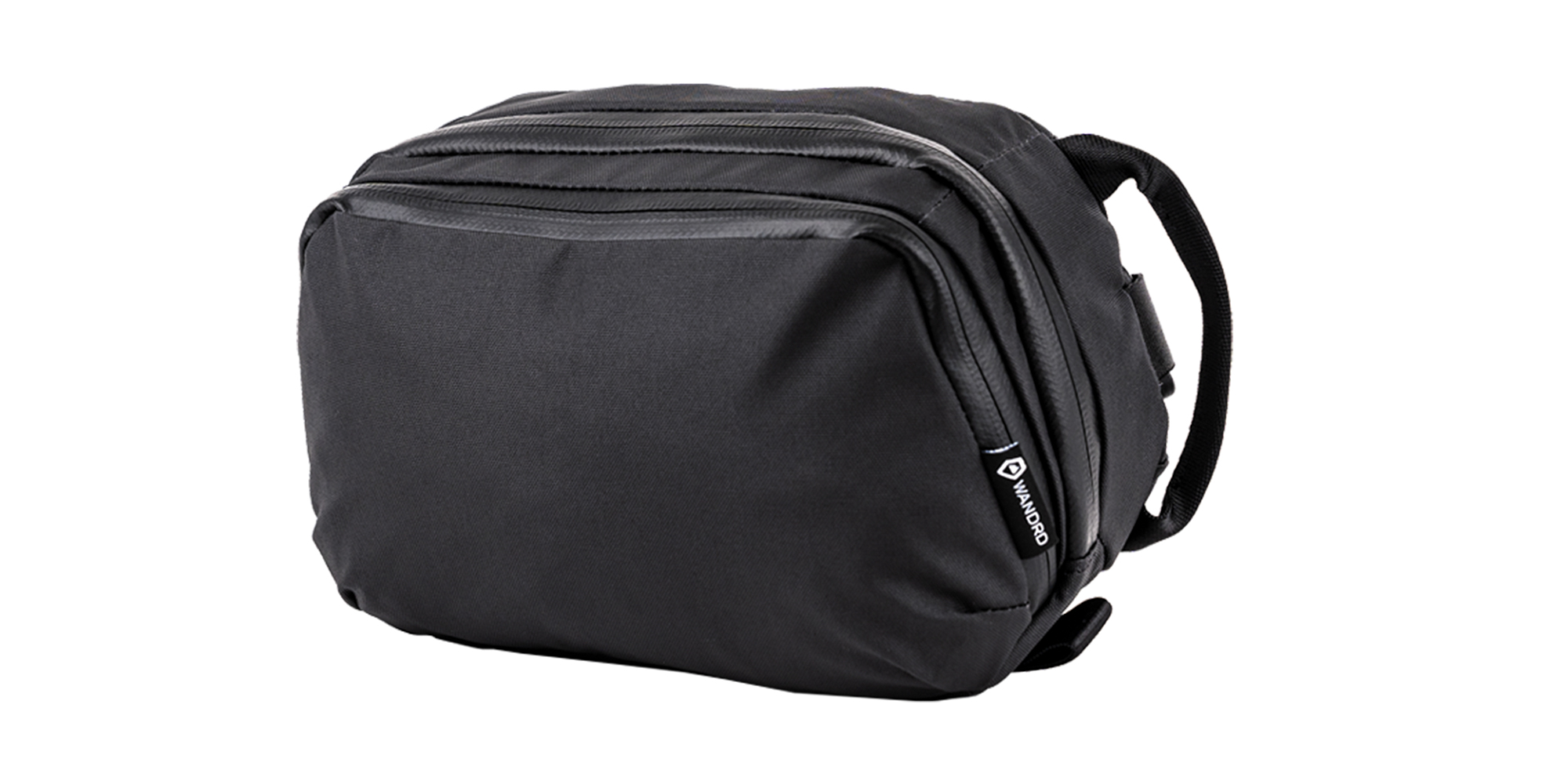 The Wandrd Carry Strap accessory strap is not part of this kit.
Wandrd attachment system
You can also attach our makeup bag with special hooks to Wandrd Prvke and Duo Daypack series. It is a great way to increase their capacity by additional liters.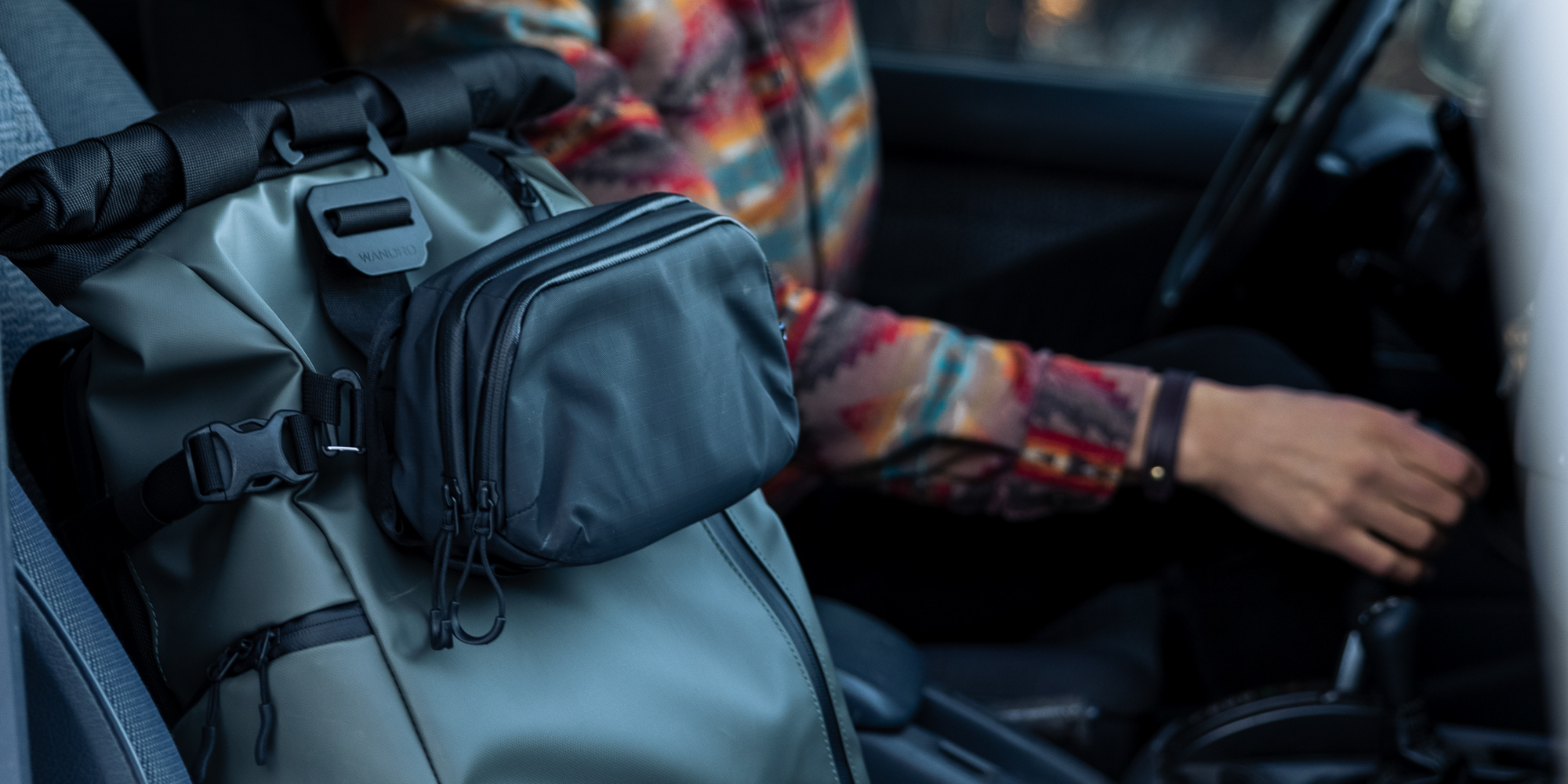 Lifetime Reliability Guarantee
The creators of the Wandrd brand take responsibility for their customers and the environment very seriously. They have created products that will last for centuries. Excellent workmanship and top-notch materials will ensure that their creation will remain in your hands for years, instead of ending up in a landfill. Hike more, worry less! Wandrd is a promise of excellent quality.

Specification
model: Wandrd Toiletry Bag Large
color: black
warranty: lifetime
material of construction:

N420 Robic with TPU coating
Breakproof YKK zippers

Dimensions: 22.9 x 8.9 x 15.9 cm
weight: 175 g
capacity: 3.5 l
Compatibility
Wandrd Carry Strap accessory strap
Wandrd Toiletry Bag Medium
Wandrd Prvke 11 Lite Backpack
Wandrd Prvke 21 Backpack
Wandrd Toiletry Bag Medium
Backpack Wandrd Prvke 31
Backpack Wandrd Prvke 31 Lite
Backpack Wandrd Prvke 41
Backpack Wandrd Prvke 41 Lite
Wandrd Duo Daypack
Wandrd Fernweh trekking pack
Kit contents
Wandrd Toiletry Bag Large