Description
The Yongnuo YN608 is a large LED ring light designed for creative lighting in the studio and in the field.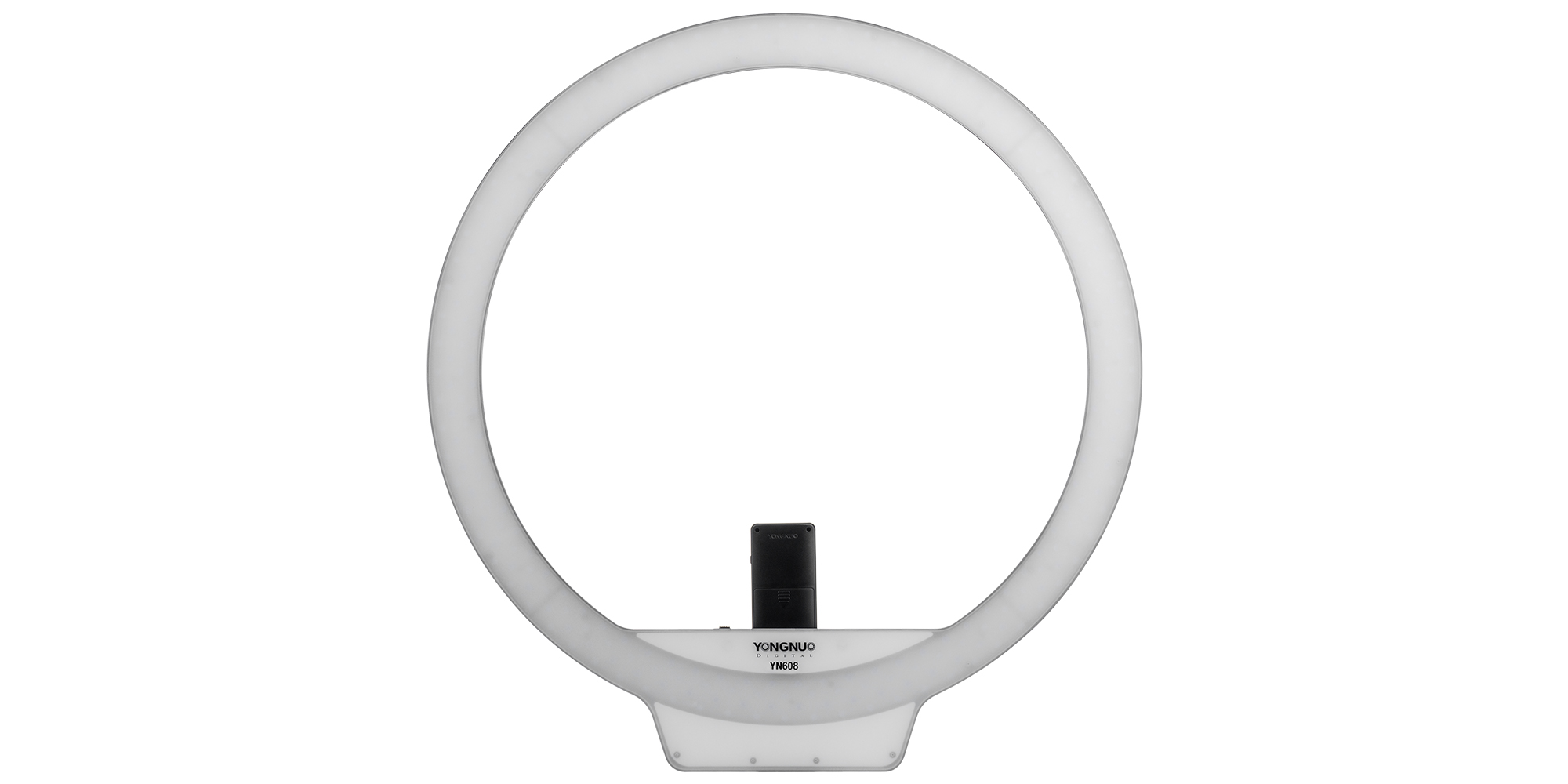 The light panel consists of 608 high-performance LEDs, half of which emit light at a colour temperature of 3200 K and the other half at 5500 K. Thanks to the functionality of varying the intensity of the light generated by each group of LEDs, the lamp offers the possibility of continuously adjusting the power and bar temperature of the light, between 3200 K and 5500 K. The natural characteristics of the emitted light are evidenced by the high CRI coefficient (95+). A diffusion panel on the front of the lamp protects the diodes from damage, while diffusing the light and giving it a pleasant softness.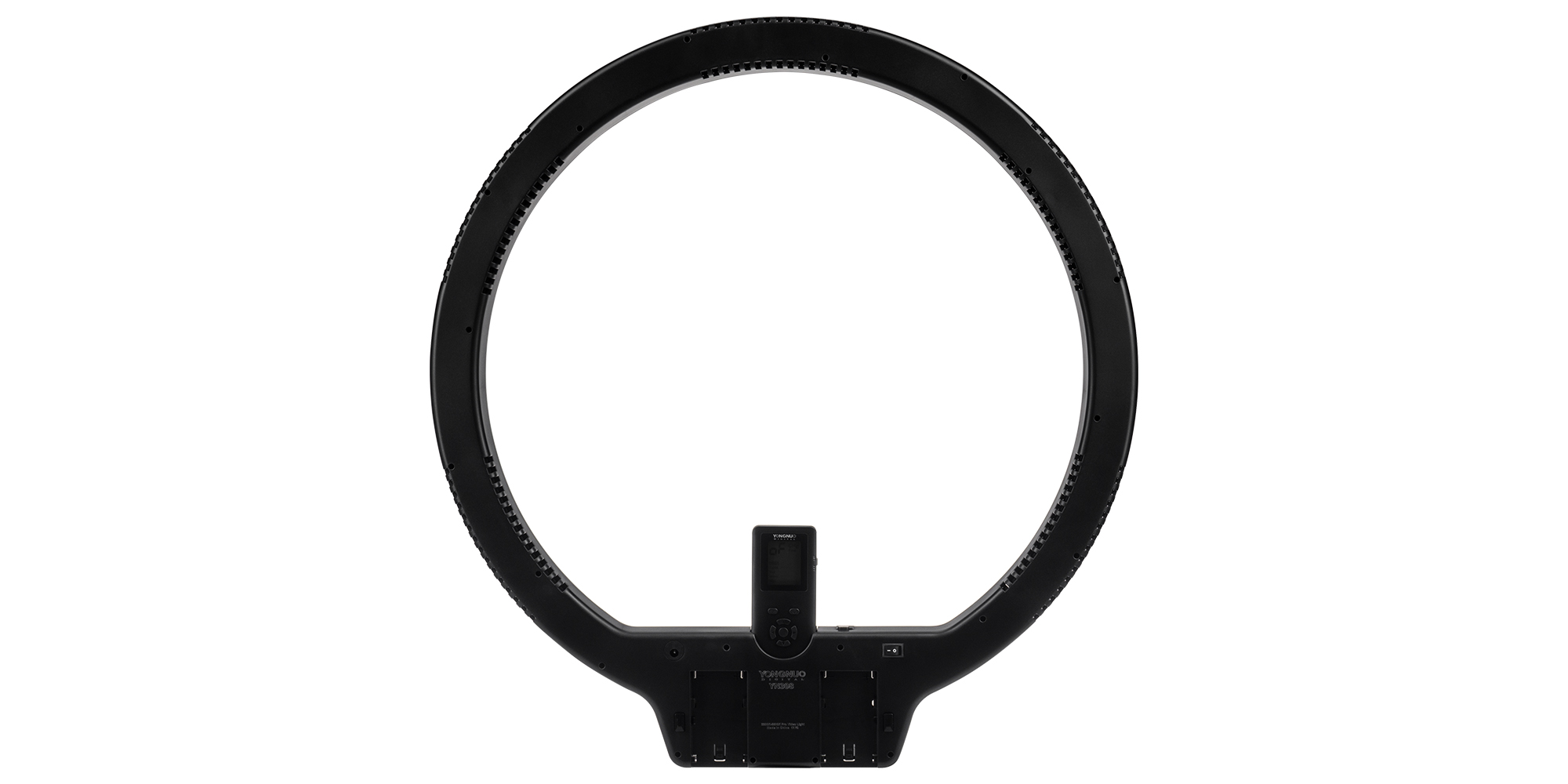 The lamp is controlled by a wireless remote control, equipped with an easy-to-read LCD display and convenient buttons. The remote allows grouping and remote control of multiple lamps simultaneously, as well as control of other Yongnuo lamp models including: YN308, YN360, and YN600 RGB. The lamp's built-in Bluetooth module offers remote control of the panel using a mobile app on a smartphone.
The YN608 can be powered by a 12 V / 5 A mains adapter or by two NP-F series lithium-ion batteries. The different power options make the flash ideal for both studio and field use.
It also comes with a mounting joint for lighting tripods and a sturdy carrying case.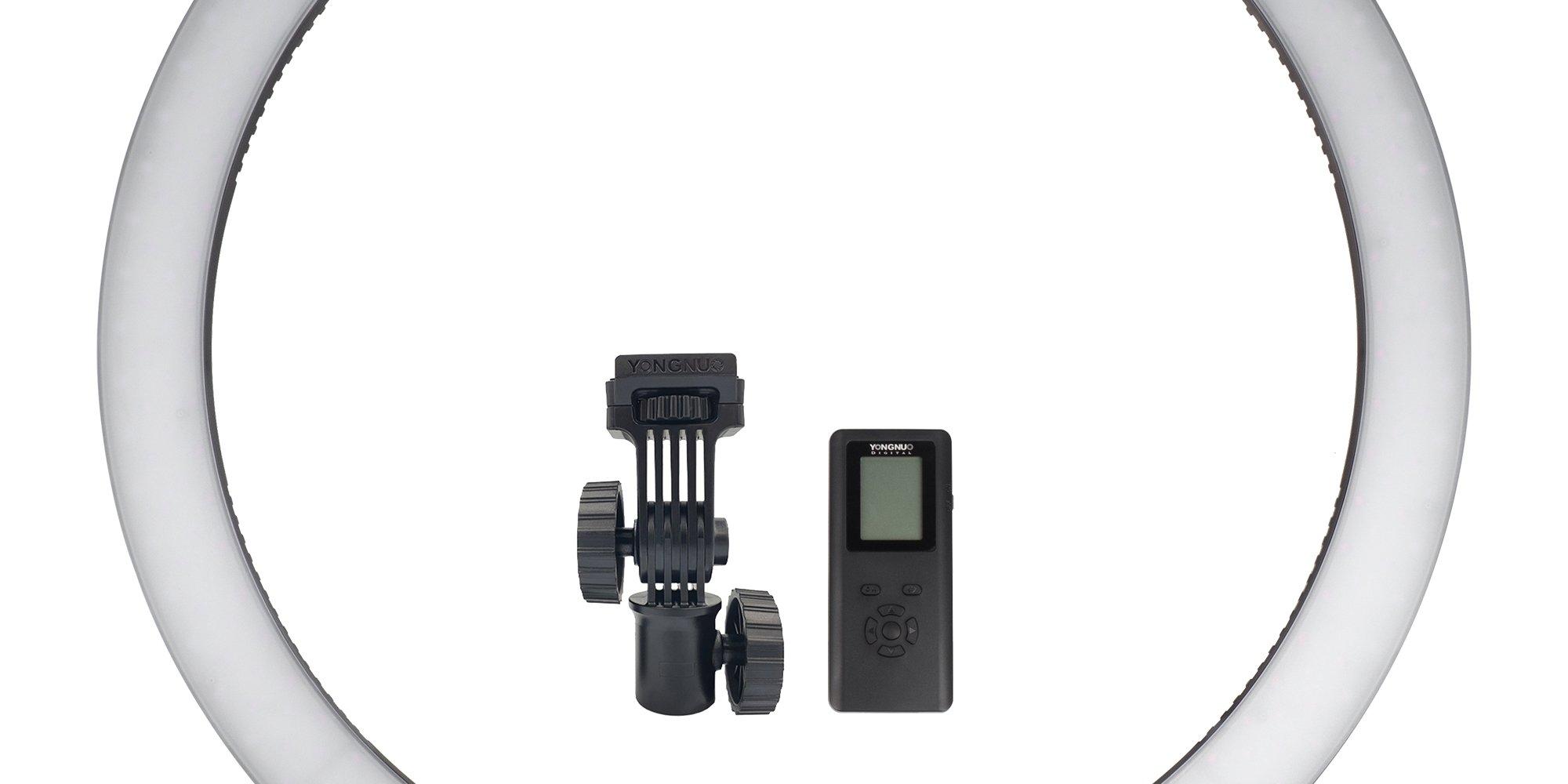 The kit also includes a bracket and a sturdy carrying case.
Specification
model: Yongnuo YN608 – WB (3200 K – 5500 K)
power: 36.5 W
luminous flux: 4712 lm
CRI: 95+
colour temperature of light: 3200 K – 5500 K
Number of LEDs:

304 LEDs with a colour temperature of 3200 K
304 LEDs with a colour temperature of 5500 K

angle of illumination: 55°
Control:

wireless remote control
wireless control range up to 15 m

Power supply:

rechargeable: two NP-F rechargeable batteries (not supplied)
current: 8-12 V / 5 A DC power supply e.g. Yongnuo FJ-SW1205000D (not supplied)

mount: tripod female 1/4″
dimensions: 52.5 x 52.5 x 3 cm
weight: 1795 g (without battery)
Kit contents
Yongnuo YN608 LED ring light – WB (3200 K – 5500 K)
wireless remote control
mounting pivot for lighting tripods
case for lamp and accessories