Description
The Yongnuo LUX100 Pro LED lamp is an improved variant of the LUX100. Equipped with LED COB technology, the device offers as much as 120 W of maximum power. We also have a longer remote control range (100 m), a metal Bowens mount, a wider range of light color temperature adjustment (from 2700 K to 6500 K) and even more precise settings. You'll find a bracket with slots for NP-F batteries, a diffuser that narrows the light beam to 55º, and a sturdy carrying case. The lamp offers 12 preset special effects. YONGNUO mobile app support provides remote control and operation within a larger lighting system. It's an ideal choice for creatives who want great versatility in their work – both in film and photography.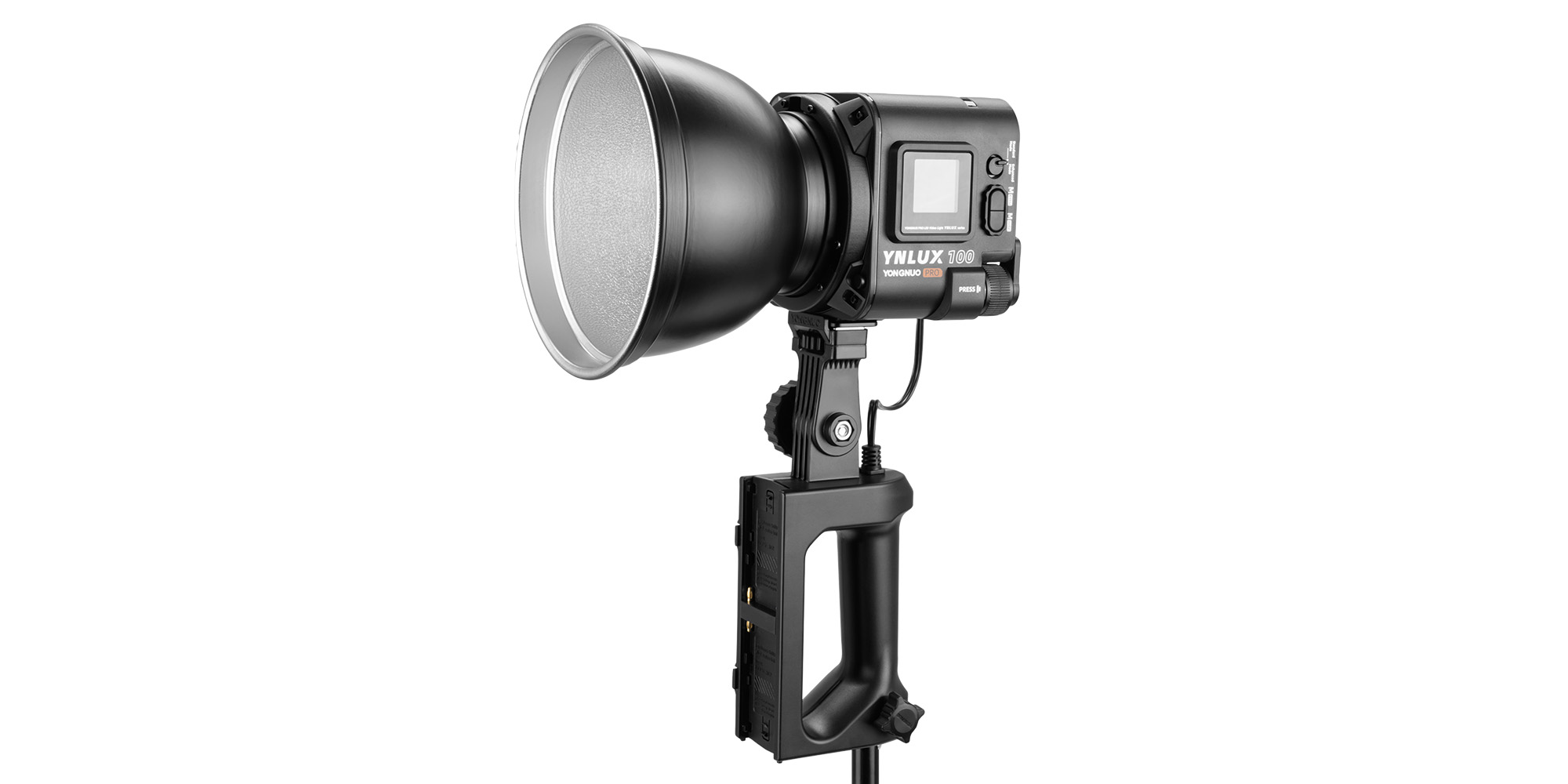 Main product features
compact LED lamp with 120 W max
COB LED technology to achieve a luminous flux of 15960 lm
offers adjustable light color temperature from 2700 K to 6500 K
bowens mount made entirely of metal
the fixture is protected by a durable shock-resistant polymer housing
4 lighting power control curves (linear, exponential, logarithmic and "S" curve)
more precise light control range compared to the Yongnuo LUX100
adjustment of light intensity with an accuracy of 0.1
adjustment of light color temperature with an accuracy of 50 K
included ergonomic handle for comfortable work "handheld"
grip equipped with 2 sockets for NP-F battery
possibility to connect the handle with a traditional tripod head
included sturdy carrying case
wide beam angle of 110º
possibility to narrow the light angle to 55º with the included diffuser
ergonomic knob responsible for adjusting the brightness and color temperature of the light
illuminated LCD display for easy control of settings
12 built-in light effects to expand the creative use of the lamp
compatible with Bowens system for installation of popular light modifiers
support for YONGNUO mobile app (iOS/Android) for remote lamp control
100 meter remote control range
operation in a lighting set on one of 256 channels
possibility to completely turn off the fans (function combines with automatic power reduction to 20 W)
ultralight design – the lamp weighs only 795 g
included power supply and power cord
120 watts of power
Looking for a versatile lamp that provides powerful light and won't take up much space? The Yongnuo LUX100 Pro – WB (2700 K – 6500 K) is a 120 Watt LED lamp that will be great for filmmakers and photographers alike. The LED COB technology used makes it possible to achieve a luminous flux of 15960 lm. This model consumes much less energy than devices with traditional SMD LEDs. This will be especially important if you work with rechargeable batteries and want to enjoy powerful light for as long as possible.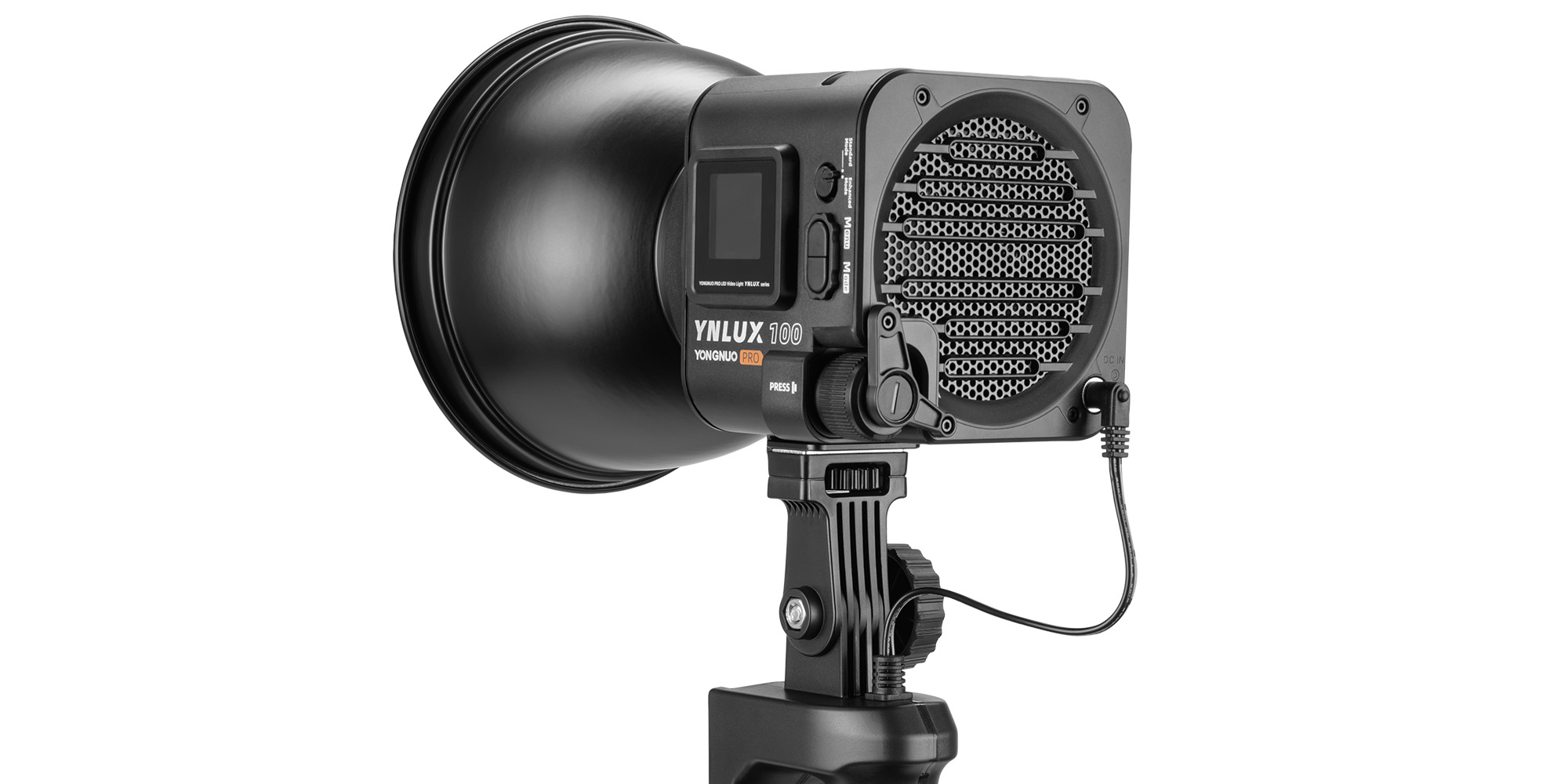 Adjustable color temperature
A wide range of light color temperature adjustment will allow you to perfectly match the light to the conditions on set. The Yongnuo LUX100 Pro offers a range from 2700 K to 6500 K. Working with the lamp, you can also freely reduce or increase the light intensity. The device will open up a whole new range of possibilities for your work on a film or photography set!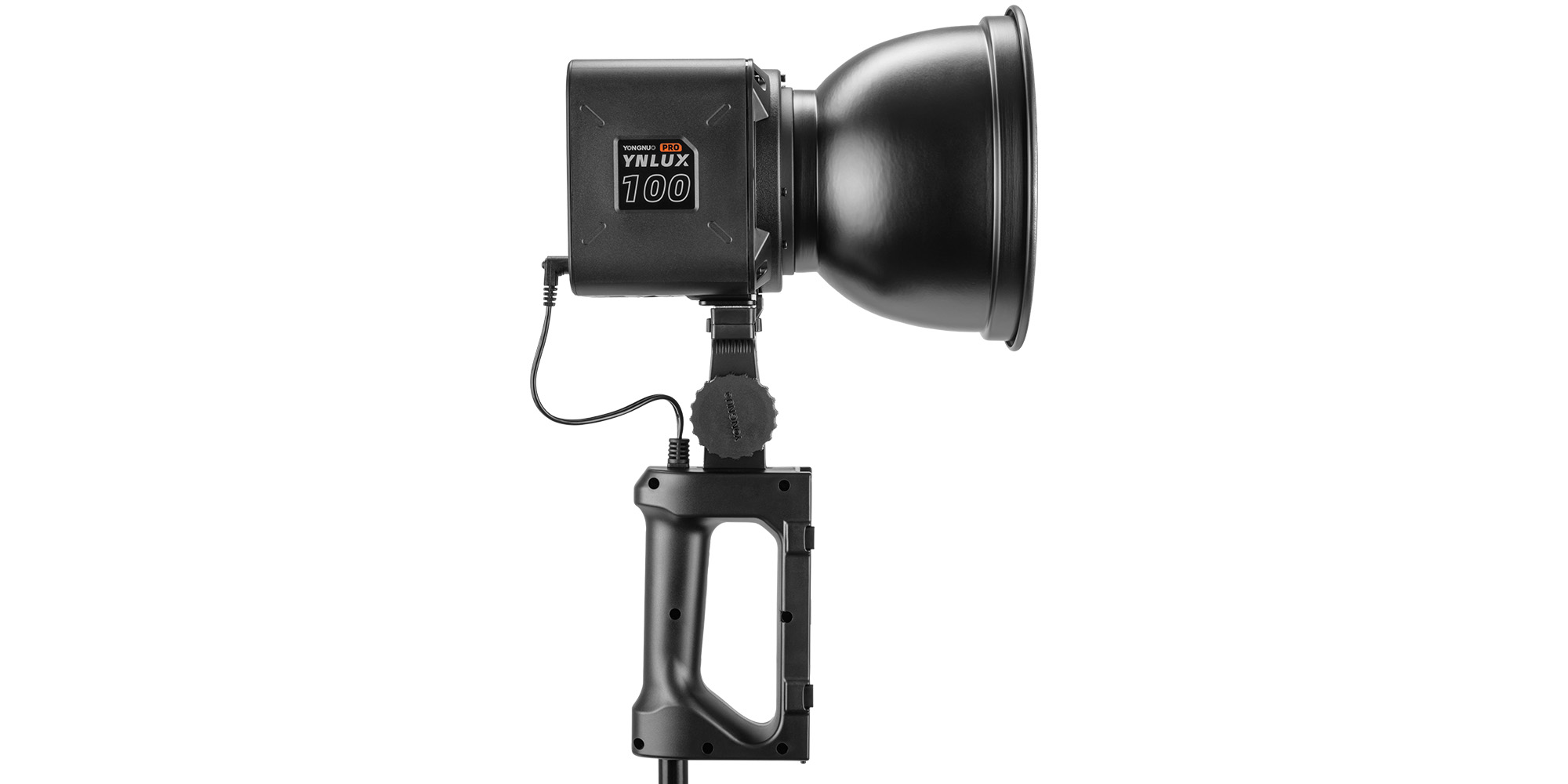 Precise adjustment of settings
As befits a lamp in the "Pro" variant, this model offers even more precise settings, compared to the Yongnuo LUX100. Here, light intensity is adjusted to within 0.1, and light color temperature is adjusted to within 50K. Also new are 4 lighting power control curves.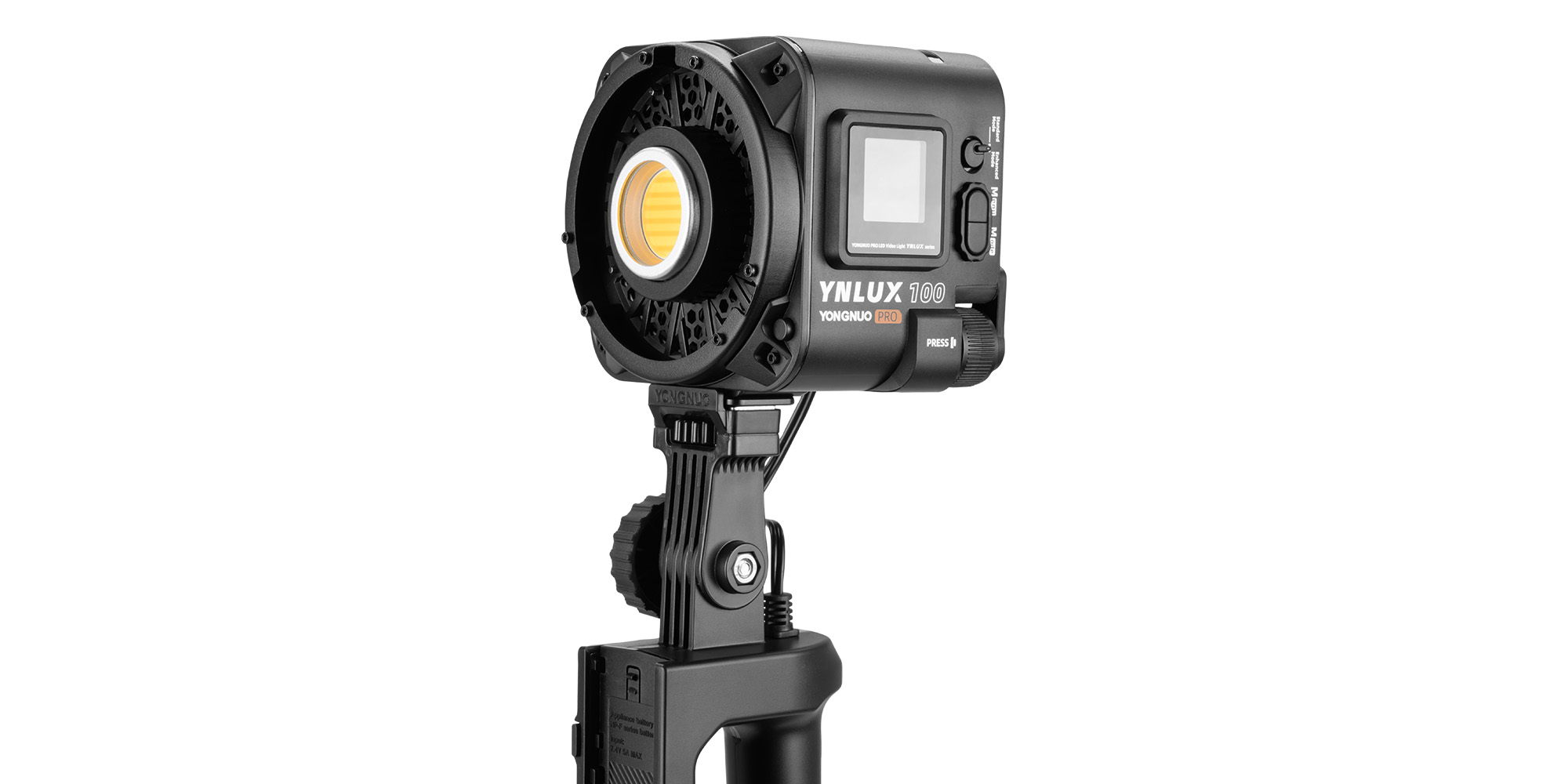 4 adjustment curves
Every film set is different, but with the Yongnuo LUX100 Pro lamp, you'll hardly be surprised. You can choose from 4 lighting power control curves to make sure you can work comfortably in different conditions:
linear,
exponential,
logarithmic,
S-curve,
With these, you will adjust the lamp's behavior to your individual work style and current requirements.
Ergonomic grip
Included with the Yongnuo LUX100 Pro lamp you will find an ergonomic handle that will allow you to install the device on a tripod or hold it comfortably in your hand. The accessory is equipped with a special joint with a clamping screw for tilt adjustment. Setting the lamp at the right angle is a matter of seconds!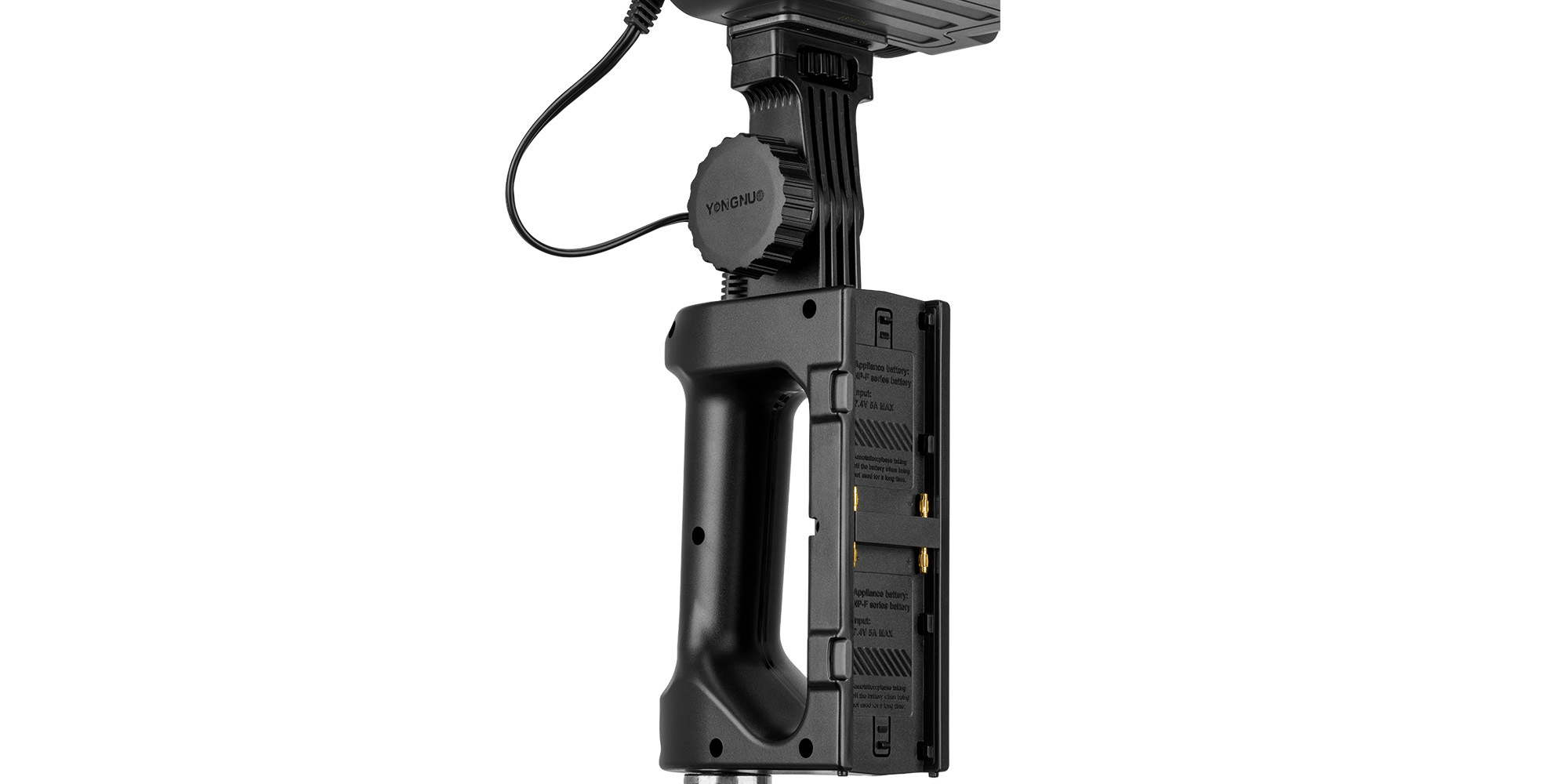 Two power ways
If you're working at home or in a studio, you can easily plug the lamp into a power outlet using the 19 V / 5 A power adapter that you'll find included with the Yongnuo LUX100 Pro. However, nothing prevents you from taking the device into the field or operating it "hand-held" and reach all the hard-to-reach places with light. You can easily connect 2 NP-F batteries (to be purchased separately) to the mount. Thanks to them the device can operate wirelessly!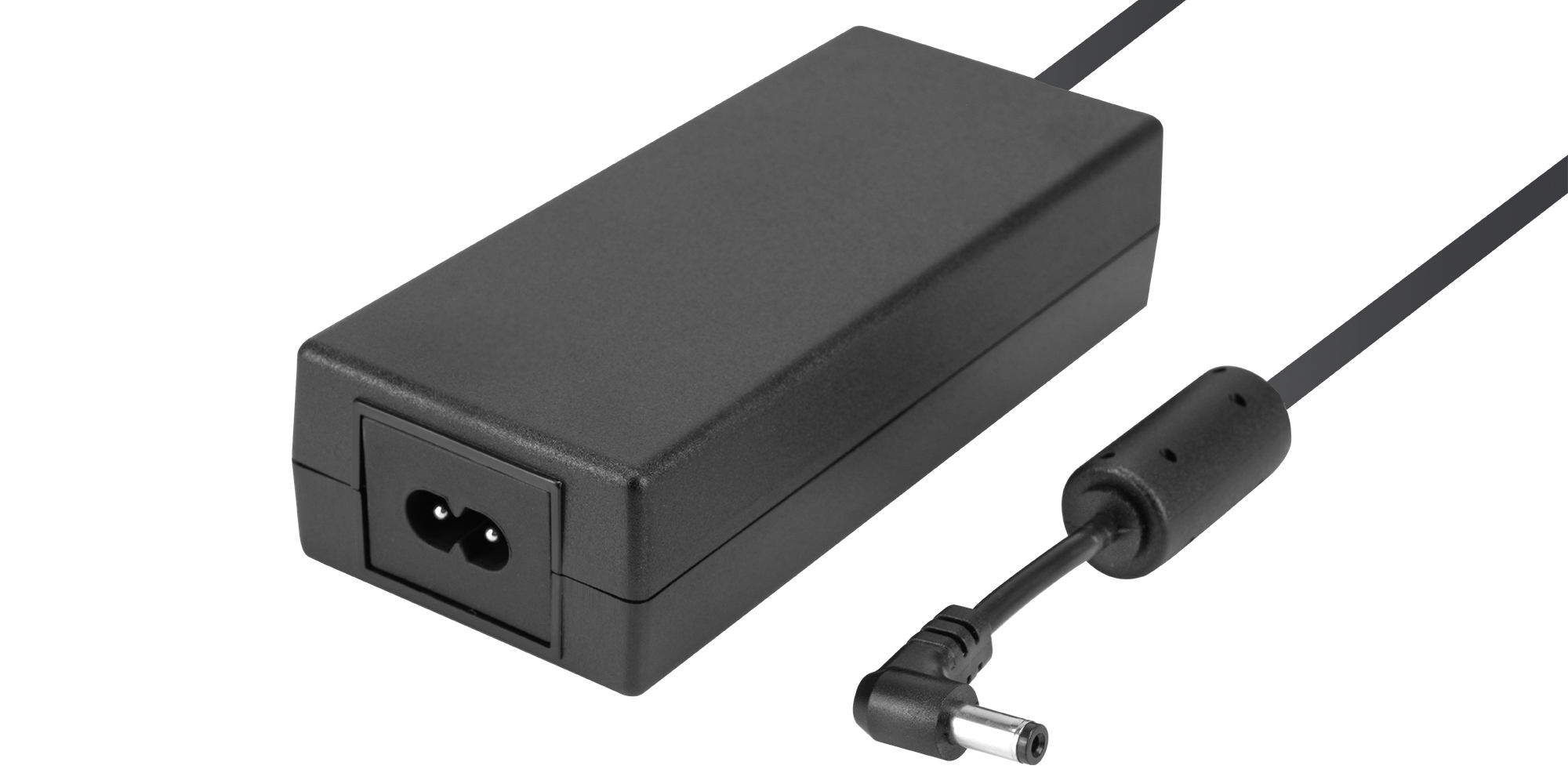 Remote control and 100 meter range
Convenient operation of the Yongnuo LUX100 Pro lamp is provided by a backlit LCD screen, ergonomic dial and buttons. However, that's not all. Thanks to the YONGNUO mobile app, the device can be controlled remotely. The LUX100 Pro offers an extended control range of up to 100 meters. The app will also allow you to establish a connection with other lights. This will allow you to create an expanded lighting kit with access to 256 channels of wireless communication.
Special effects
Want to spice up your videos with unique special effects without having to go for additional accessories and expensive equipment? The Yongnuo LUX100 Pro LED flash offers 12 thematic modes (9 for white light and 12 in the bi-color variant) that will simulate, among other things: strobe, pulsating SOS signal, sunset, explosion or paparazzi camera flashes. You'll trigger all effects from the lamp or mobile app. Take advantage of the special modes and see for yourself how Hollywood magic works!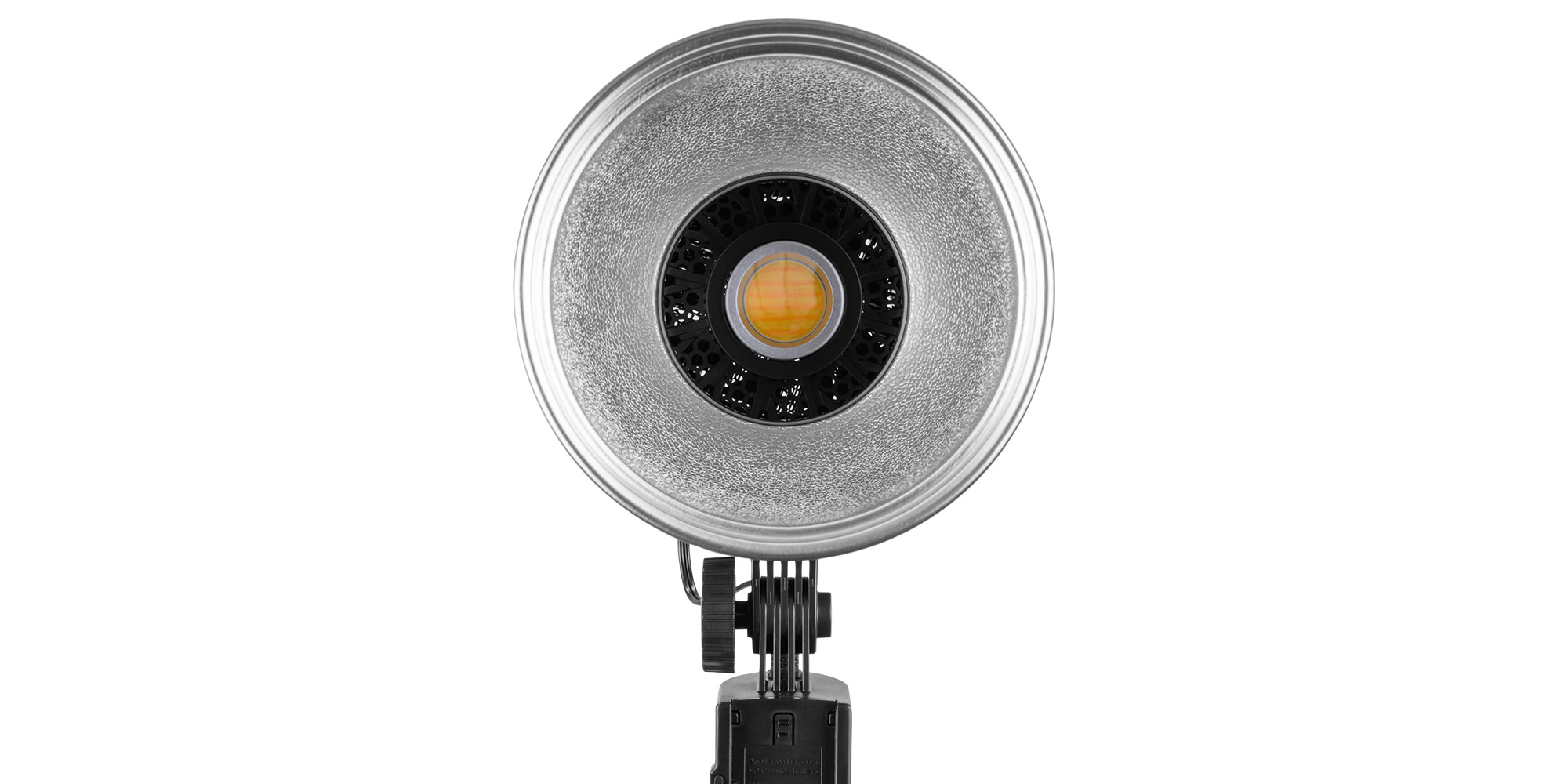 Universal Bowens mount
Thanks to the universal Bowens mounting system, which is very popular among filmmakers and photographers, you can easily combine the Yongnuo LUX100 Pro LED flash with light modifiers such as streamers, softboxes, gates or canopies. With these, you will be able to further customize the nature of the lighting for your shots and frames. In the "Pro" variant, the Bowens socket is made entirely of metal, providing you with an even more durable connection to your modifiers.
Convenient transport
Convenient transport and safe storage is ensured by the included sturdy transport case. In it you will find compartments for the lamp, holder and lamp shade. A zippered pocket will allow you to take with you small accessories, necessary during work. An additional convenience is a combination lock, which will make it difficult for unauthorized people to access your equipment.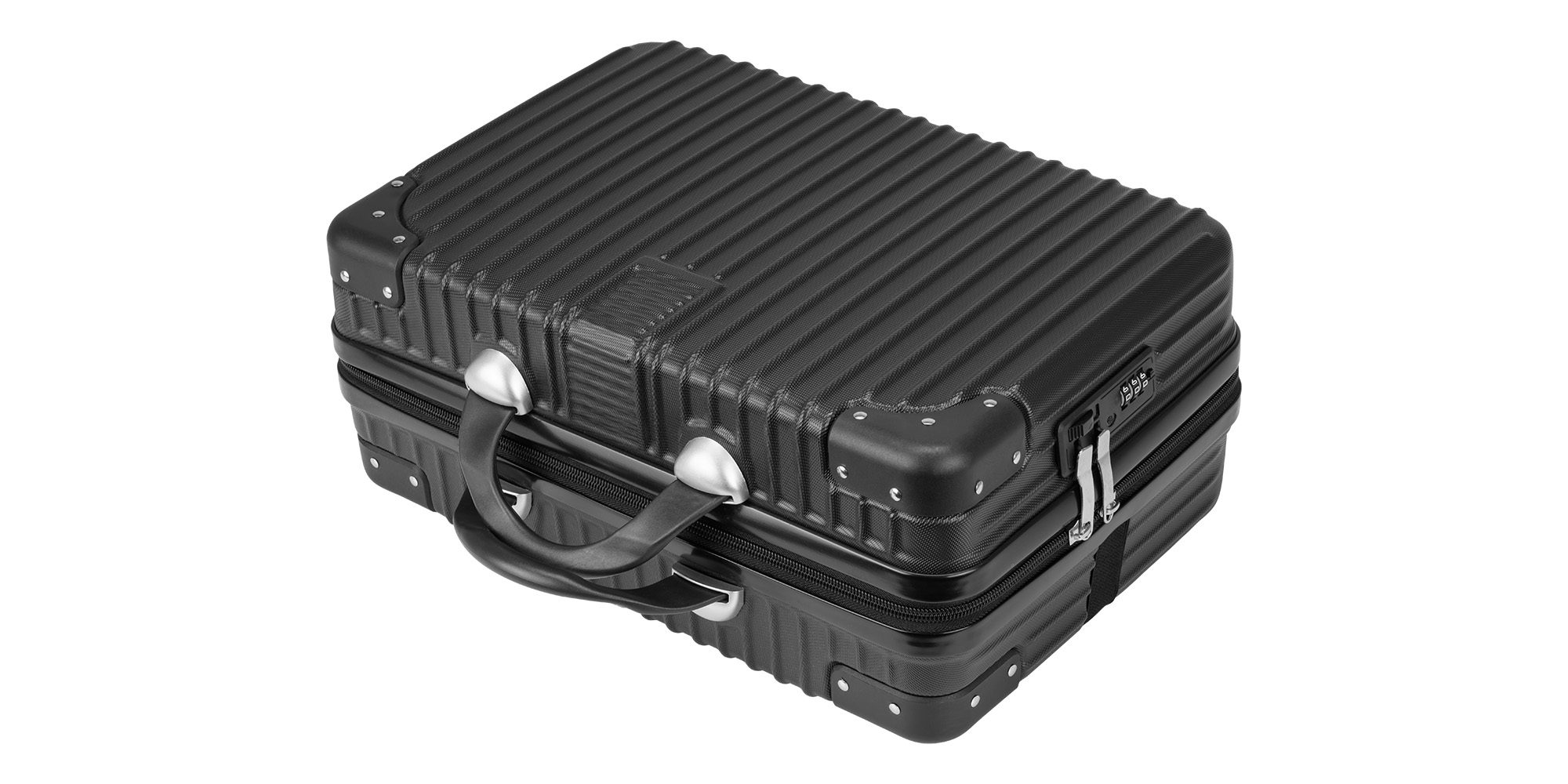 Specification
model: Yongnuo LUX100 Pro
LED technology used: COB
power: 120 W
color temperature of light: 2700 K – 6500 K
number of predefined special effects: 12
Angle of light:

lamp: 110º
lamp + shade: 55º

Power supply:
2 x NP-F rechargeable battery (must be purchased separately)
Remote control:
mobile app: YONGNUO
communication: Bluetooth (2.4 GHz)
range: up to 100 m
mounting type: Bowens
tripod mount: compatible with 16 mm head
estimated lifetime: 50,000 hours
dimensions: 12 x 12 x 12.5 cm
weight: 795 g
Kit contents
Yongnuo LUX100 Pro LED lamp – WB (2700 K – 6500 K)
mount with attachment for 2 NP-F batteries
lamp diffuser
transport case
power supply
power cable