Description
The Yongnuo YN308 is a large LED ring light designed for creative lighting in the studio and in the field.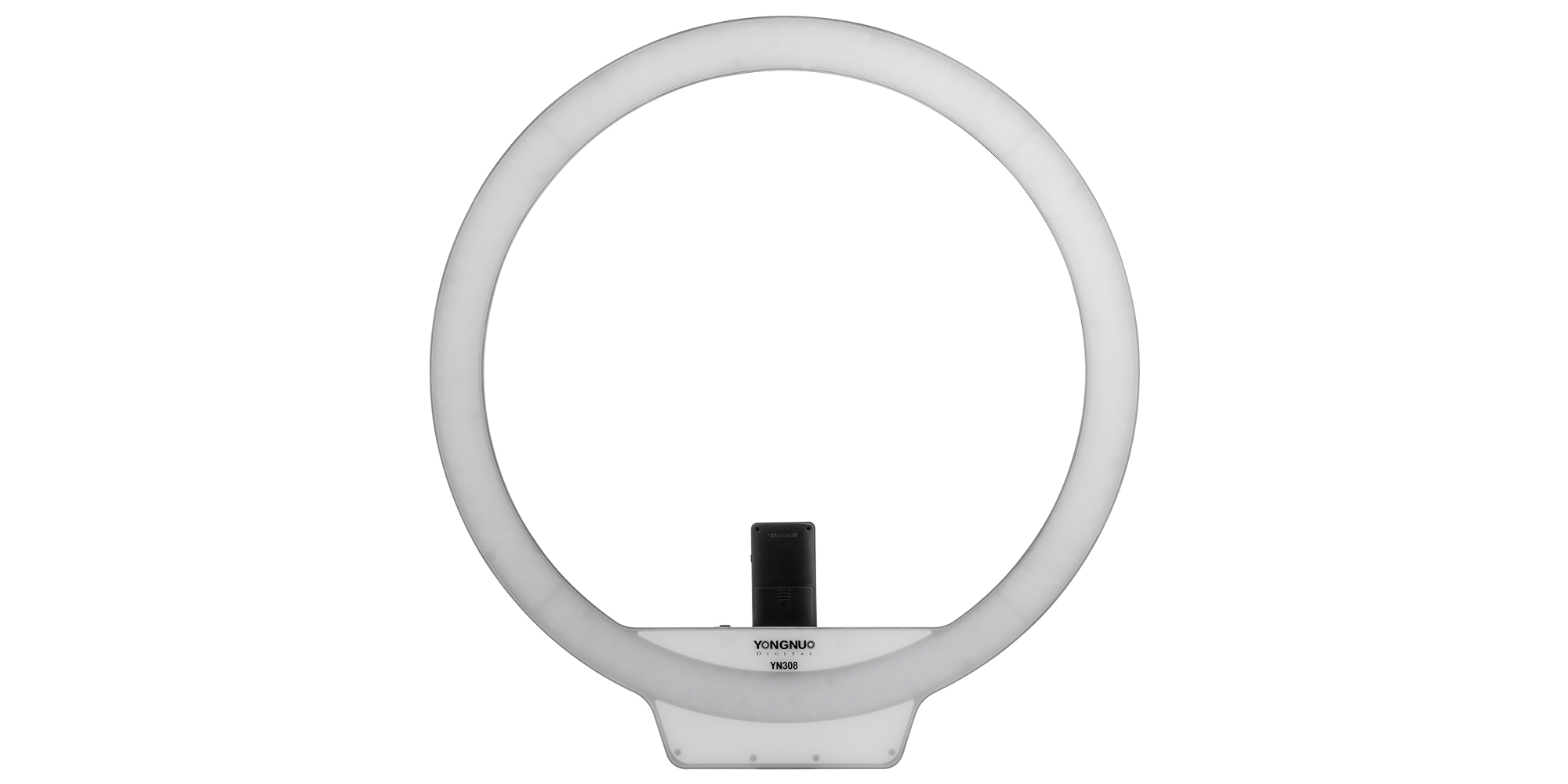 The light panel is formed by 304 high-performance LEDs emitting light with a colour temperature of 5500 K. The natural characteristics of the emitted light are evidenced by the high CRI (95+). A diffusion panel on the front of the lamp protects the diodes from damage while diffusing the light and giving it a pleasant softness. The lamp offers the possibility to continuously adjust the power of the emitted light.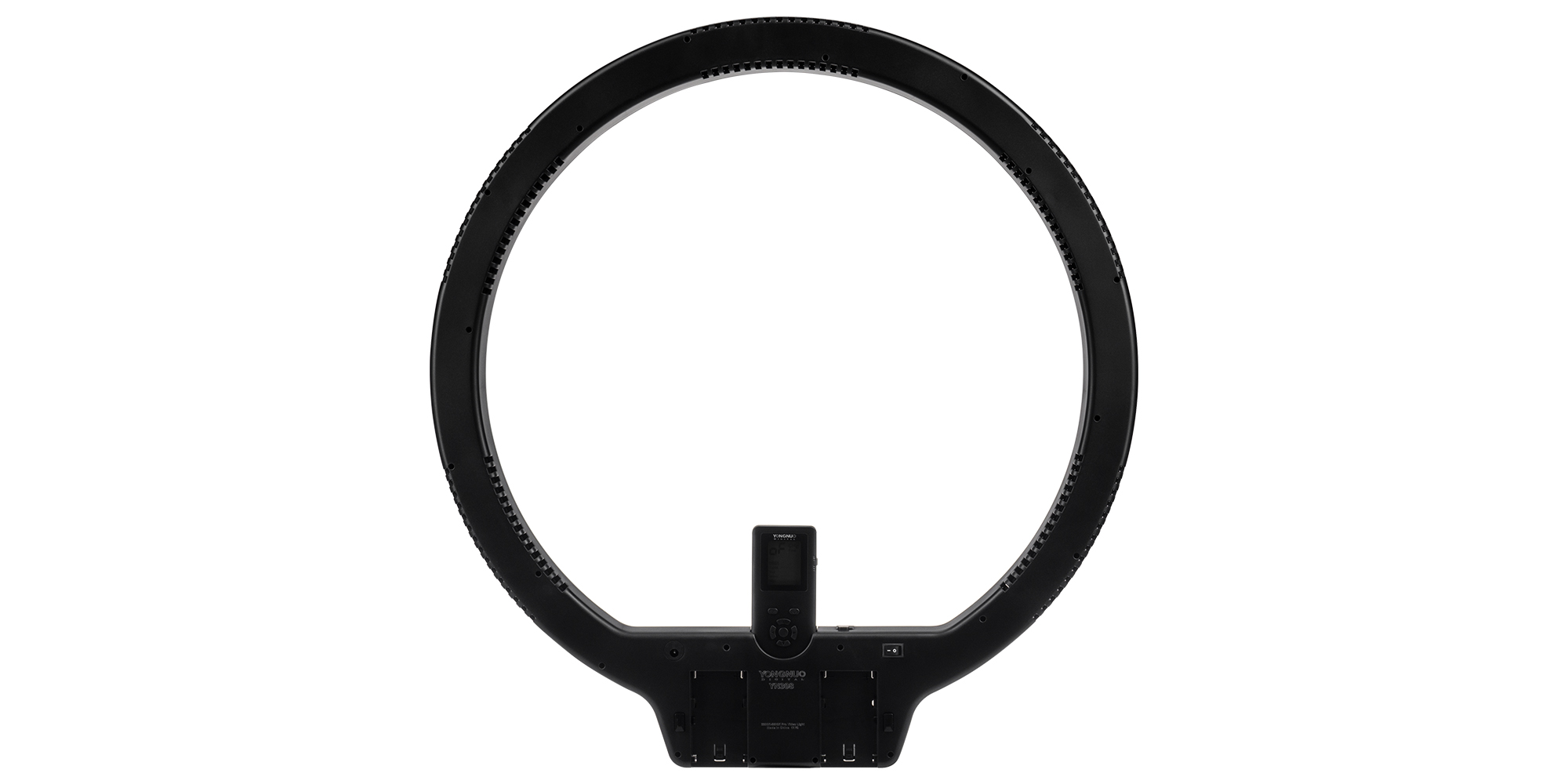 The lamp is controlled by a wireless remote control, equipped with an easy-to-read LCD display and convenient buttons. The remote allows grouping and remote control of multiple lamps simultaneously, as well as control of other Yongnuo lamp models including: YN360, YN600 RGB and YN608 RGB.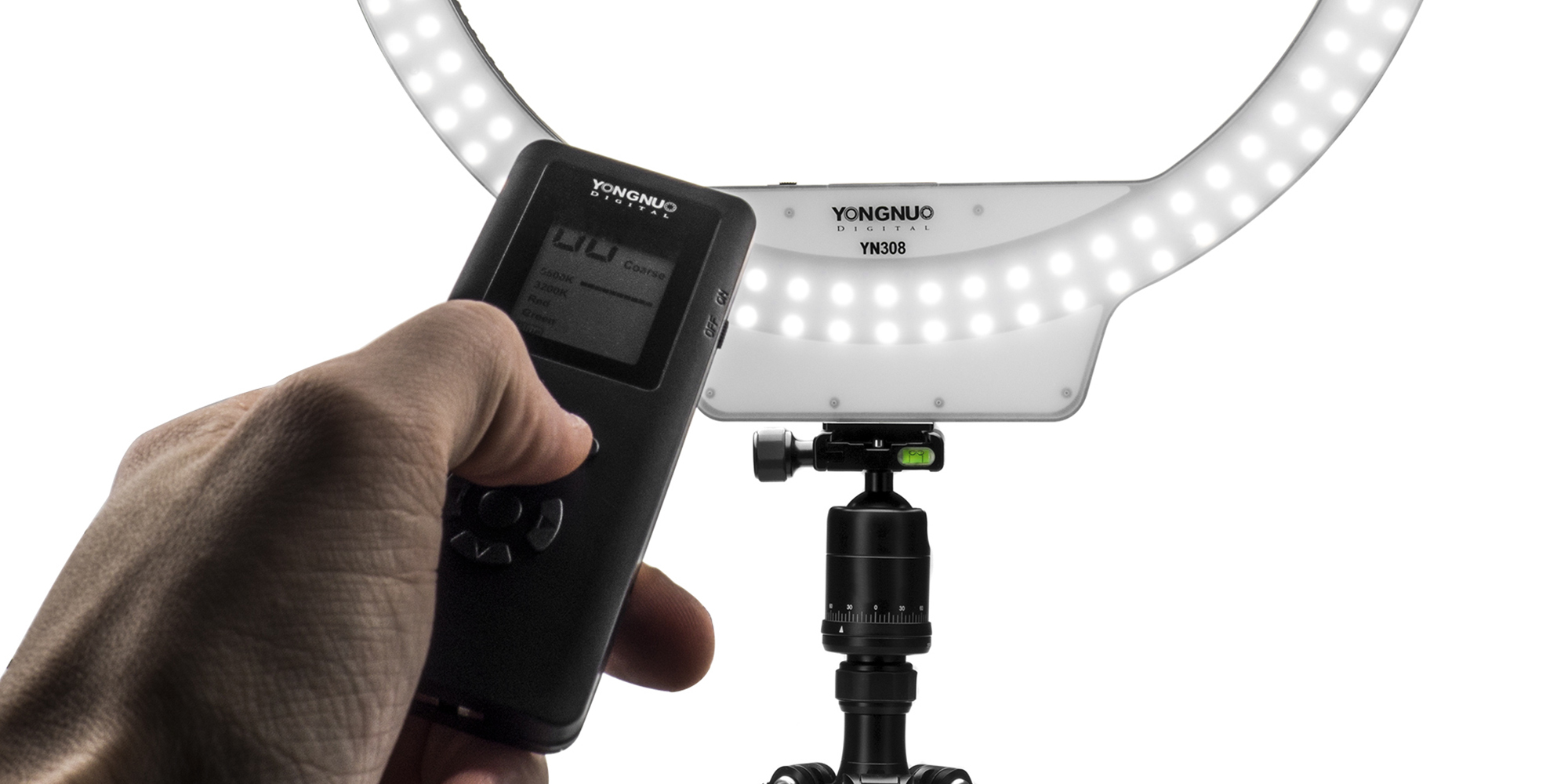 Power for the YN308 can be supplied via a 12 V / 5 A external power supply or two NP-F series lithium-ion batteries. The two power options make the flash ideal for both studio and outdoor use. The lightweight design and 1/4″ female tripod mount allow for 'handheld' work and tripod mounting.
Also included is a mounting joint for lighting tripods and a sturdy carrying case.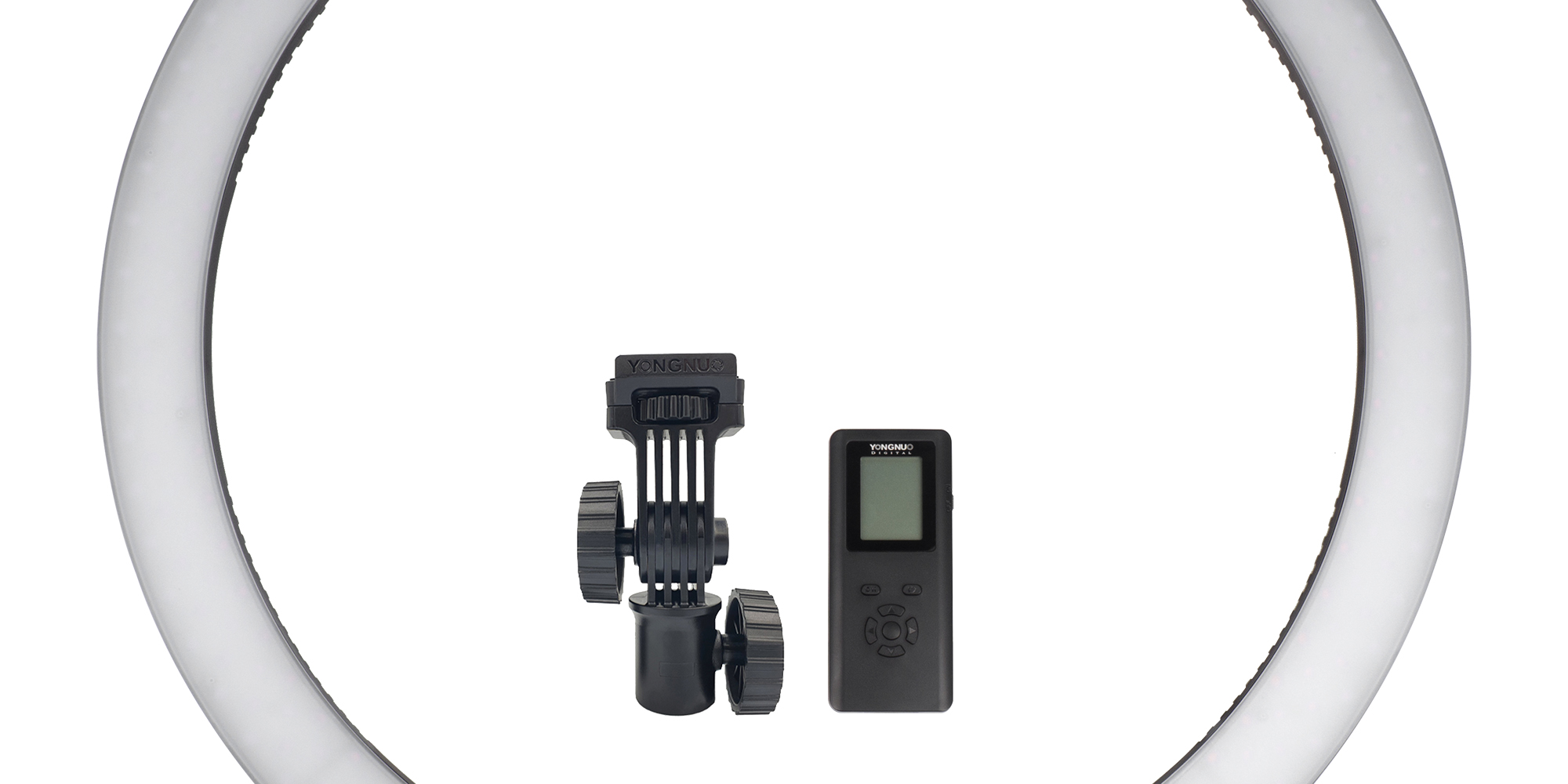 Specification
model: Yongnuo YN308 – WB (5500 K)
power: 18.5 W
luminous flux: 2432 lm
CRI: 95+
colour temperature of light: 5500 K
number of LEDs: 304 LEDs with a colour temperature of 5500 K
angle of light: 55°
estimated LED panel life: 50000 h
Controls:

wireless remote control
wireless control range up to 15 m

Power supply:

rechargeable: two NP-F rechargeable batteries (not supplied)
current: 8-12 V / 5 A DC power supply (not supplied)

mount: tripod female 1/4″
dimensions: 52.5 x 52.5 x 4.5 cm
weight: 1685 g (without battery)
Kit contents</h2
Yongnuo YN308 LED ring light – WB (5500 K)
wireless remote control
mounting pivot for lighting tripods
case for lamp and accessories