Description
The Yongnuo YN 12-35mm f/2.8-4.0 for Micro 4/3 is the first zoom lens in the brand's portfolio. Years of development have resulted in a device with exceptional capabilities. The versatile lens meets dozens of needs of filmmakers and photographers – from picturesque panoramas to portraits to vlogs, reportage and product photography. However, that's not all. A special switch allows you to activate macro mode – reducing the minimum focus distance to 11 cm and increasing the reproduction scale to 0.5x. The lens is protected by a hydrophobic coating that protects it from dirt. Quiet and accurate autofocus ensures instant sharpening. Upgradable software and a solid combination of metal bayonet and gold-plated contacts guarantee reliable communication with the camera.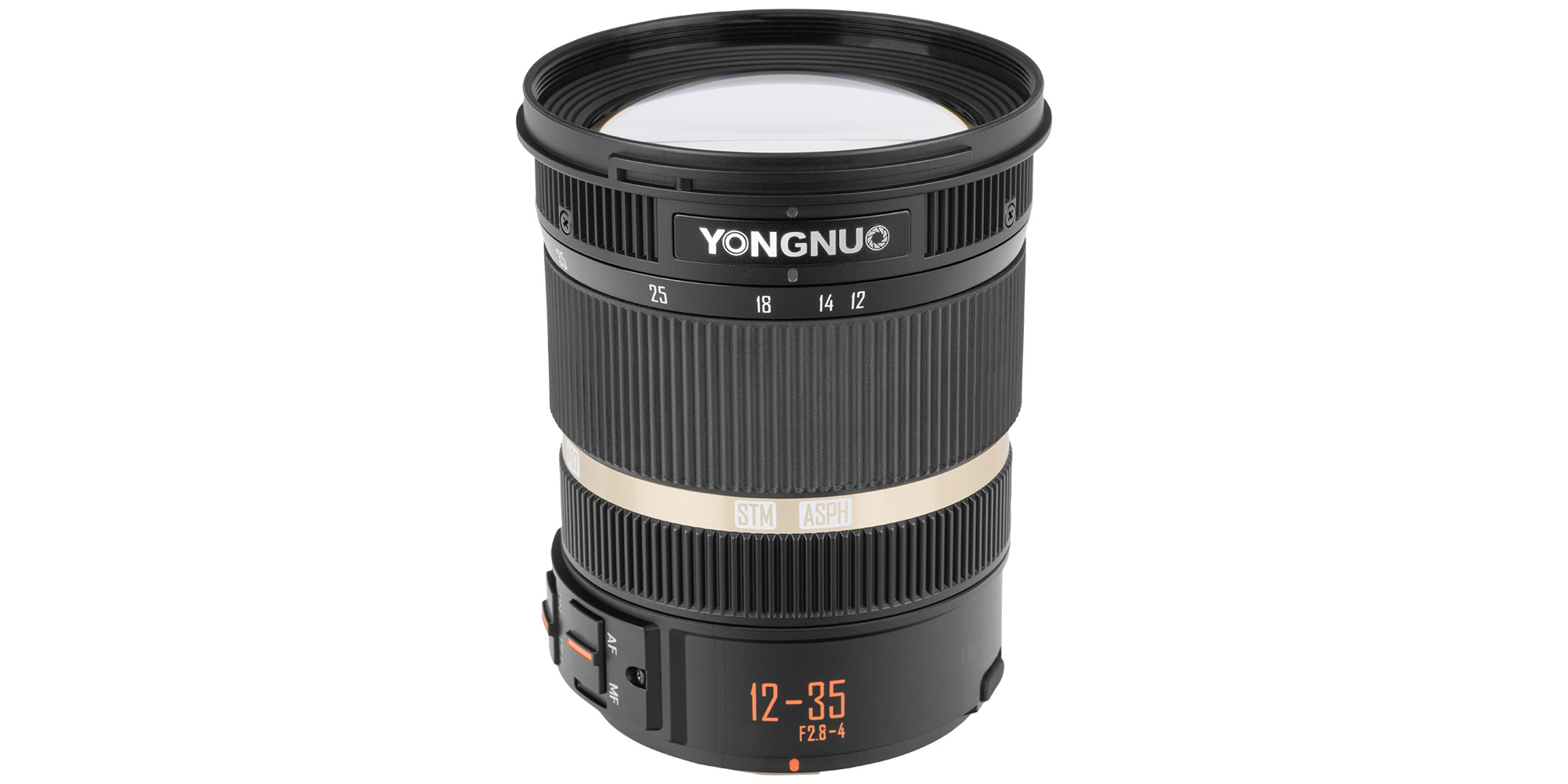 Main Product Features
the first zoom lens (12-35mm) in the Yongnuo family
the result of 9 years of brand research and development
a great choice for both photographers and video makers
compact size (Ø72 x 94 mm) and ultra-light weight (318 g)
length of the lens is approximately 15% shorter compared to competitors with similar performance
brightness from f/2.8 to f/4.0
Special macro mode that you activate with one click of the switch
Super Close-up (SUC) – reduce the minimum focus distance to 11 cm and increase the reproduction scale to 0.5x
AF/MF switch for automatic or manual focusing
equipped with a fast, precise and quiet DSM stepper motor
solid metal bayonet and gold-plated contacts
possible to update software via USB-C interface
67mm diameter thread for convenient mounting of filters or sunshades
First-of-its-kind lens in the Yongnuo family
In 2014, the Yongnuo brand unveiled its first autofocus lens. Since then, the family of innovative products has grown steadily. After 9 years of research and development, another milestone was reached. In 2022, the brand unveiled its first lens with autofocus, macro mode and variable focal length – the Yongnuo YN 12-35mm f/2.8-4.0 for Micro 4/3.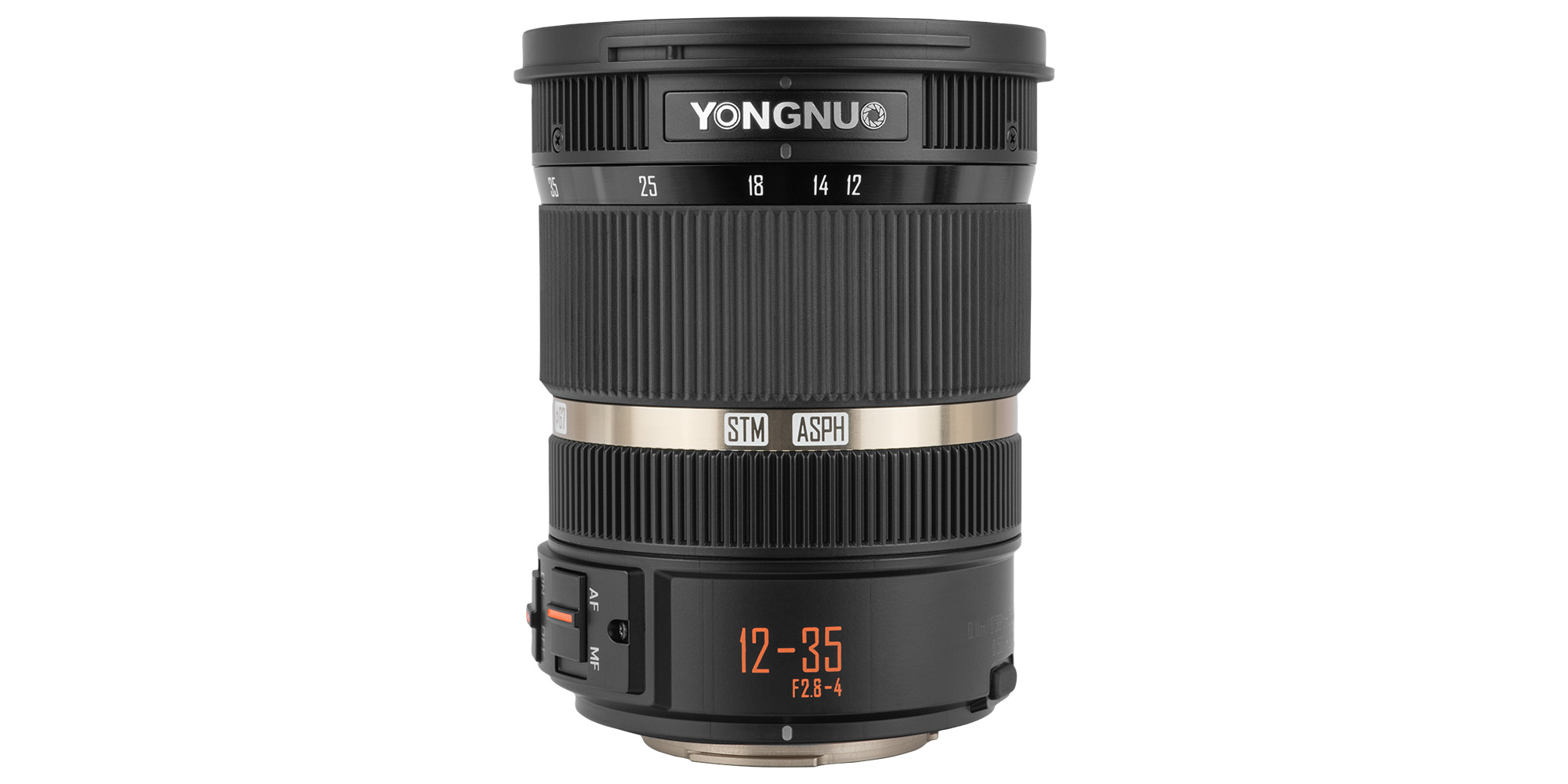 One lens – an ocean of possibilities
Yongnuo YN 12-35 mm f/2.8-4.0 is a versatile zoom lens. With it you will capture wide shots of landscapes, as well as successfully take a portrait or record a vlog. The 12-35mm in the Micro 4/3 system is the equivalent of a full-frame 24-70mm. Finally, you gain the ability to take different types of photos and videos without having to change lenses.
Revolutionary macro mode
The innovative Super Close-up (SUC) function allows you to use the 12mm focal length to explore the macro world – photographing and filming insects, plants and small objects. To take advantage of the minimum focusing distance of 11 cm and the 0.5x reproduction scale, just use a special switch. The macro mode of the 12-35mm zoom lens is the solution everyone has been waiting for!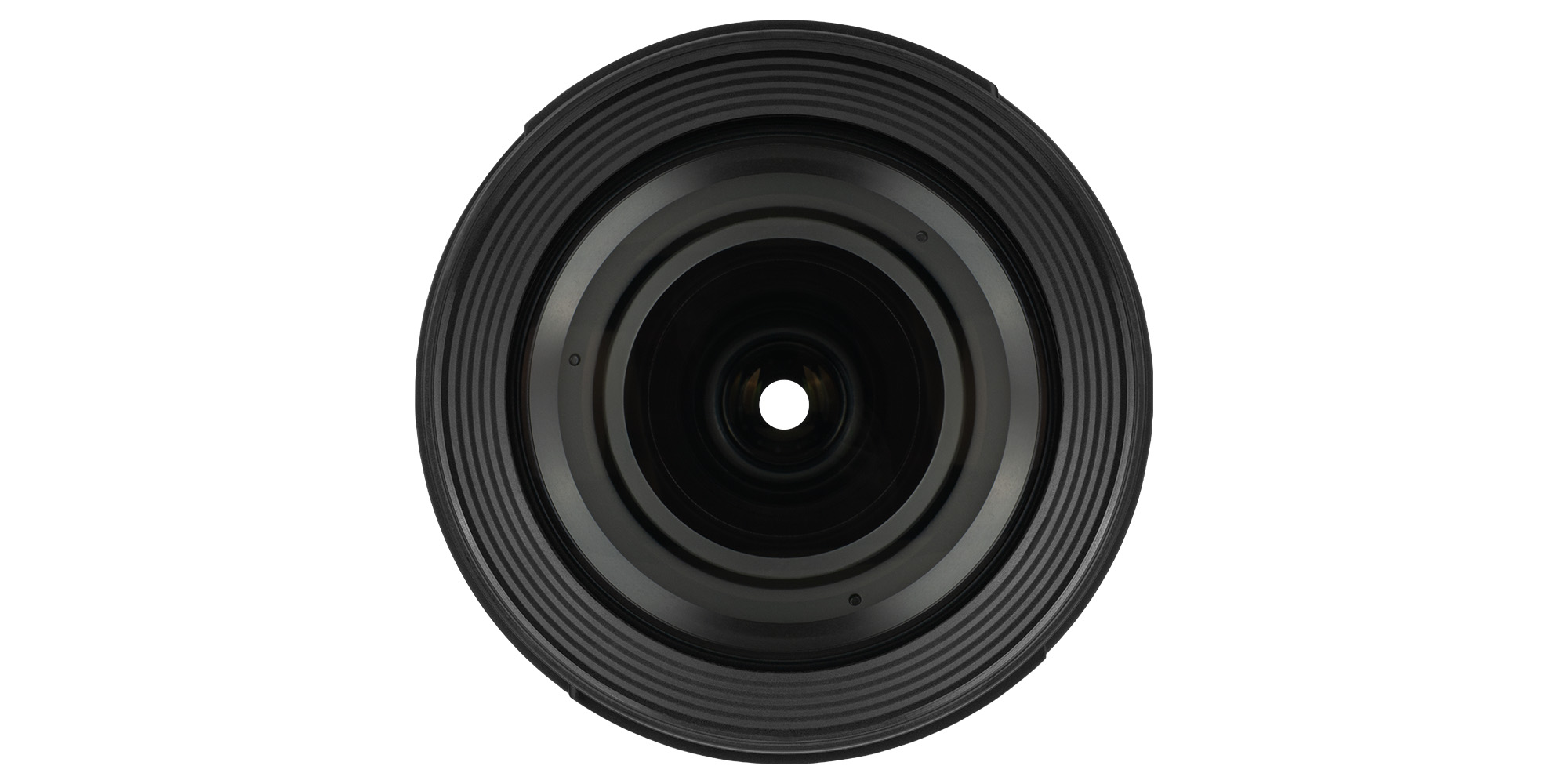 Excellent image quality
The optical design of the Yongnuo YN 12-35 mm f/2.8-4.0 lens for Micro 4/3 consists of 14 elements divided into 11 groups. Such a configuration did not lack 3 low dispersion lenses and 4 aspherical lenses. The advanced optics make it possible to achieve pristine image quality, regardless of the focal length or aperture values. The aspherical lenses effectively minimize all aberrations and distortions, resulting in excellent sharpness and clarity of frames.
Precision autofocus
The Yongnuo YN 12-35mm f/2.8-4.0 lens features an ultra-fast and precise DSM stepper motor. It is responsible for instant focusing, wherever you don't have time to do it manually. The silent operation will work well for both shooting and filming.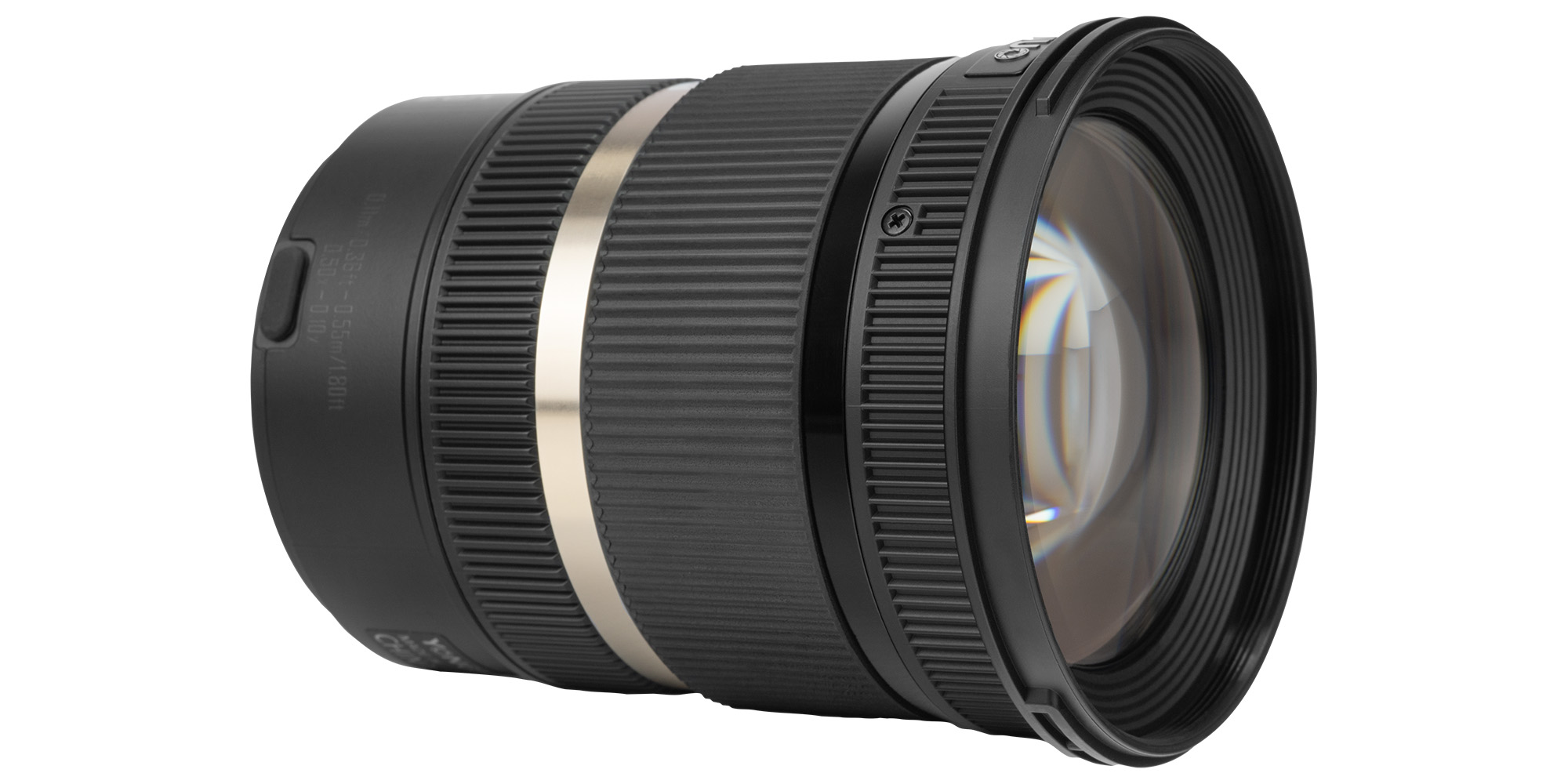 Dirt-protection
The front lens of the Yongnuo YN 12-35mm f/2.8-4.0 lens is protected with a special hydrophobic coating that resists water or oily substances. Such a solution effectively reduces the deposition of dust and stains on the lens. Proper sealing of the mount has not been forgotten either. A rubber band will effectively protect your equipment from dust and single drops of water. Once the lens barrel is connected to the camera, you are assured that dust particles will not get into the optical elements.
Although protected against water droplets, the lens is not fully waterproof, therefore shooting on rainy days without additional protection is not recommended.
Reliable communication with the camera
The use of gold-plated contacts and a solid metal bayonet is a guarantee of reliable communication between the lens and the camera. The use of electronic components makes your work much more convenient, whether you are filming or taking pictures. Communication with the camera will allow you to transfer EXIF data, use the function buttons and use autofocus.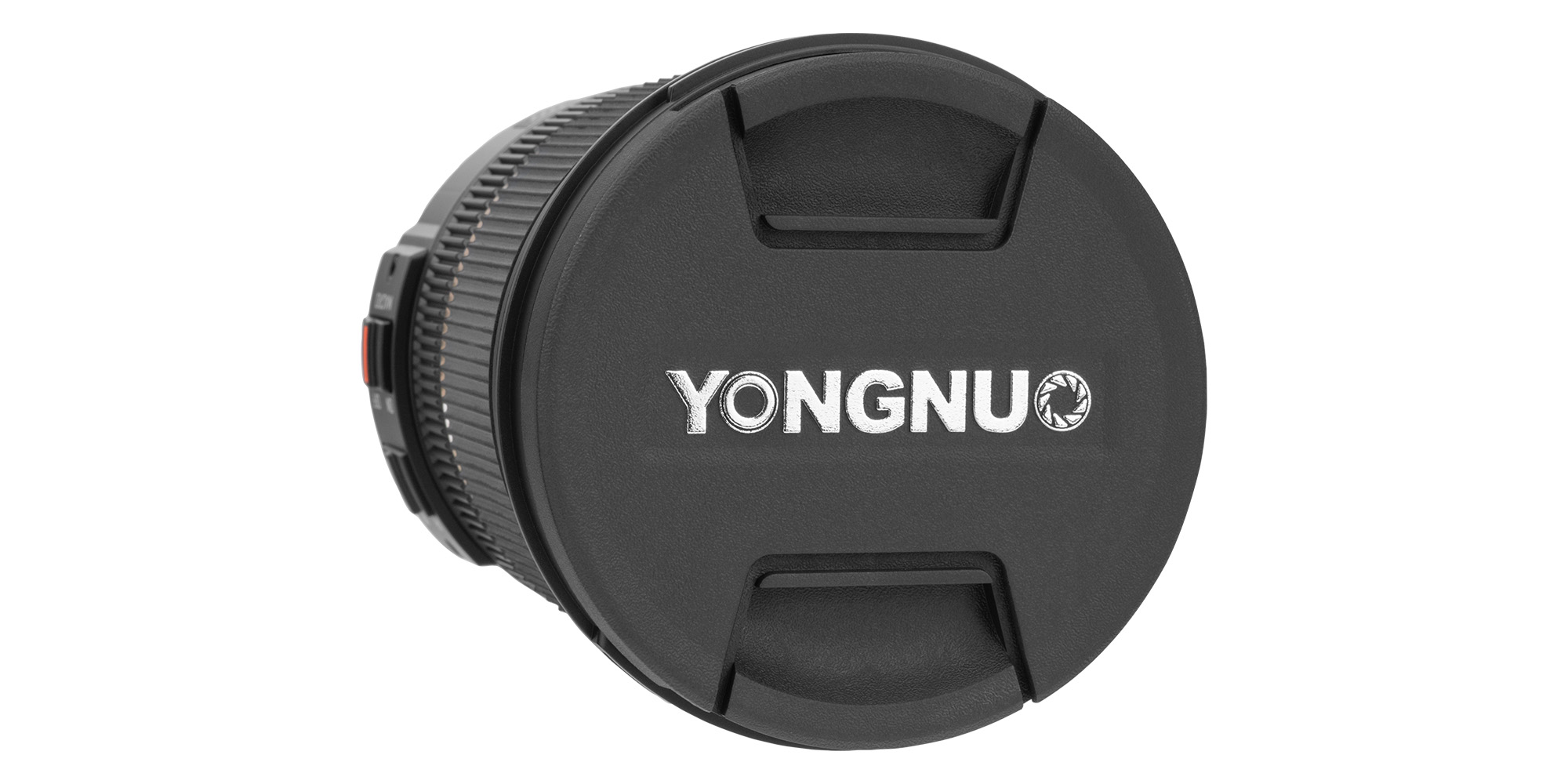 Software update
The Yongnuo YN 12-35mm f/2.8-4.0 lens for Micro 4/3 is equipped with a USB-C interface, so you can conveniently and quickly update its software. The new firmware means even more efficient autofocus operation, as well as compatibility with new camera models. All update files can be downloaded free of charge on the manufacturer's website
Specification
model: Yongnuo YN 12-35mm f/2.8-4.0
mount: Micro 4/3
focal length: 12 – 35 mm
Angle of view:

horizontally: 72.1° – 27.9°
vertically: 56.6° – 21.3°
diagonally: 85.3° – 34.1°

autofocus mechanism: DSM stepper motor
minimum aperture: f/2.8 – f/4.0
maximum aperture: f/16
number of aperture blades: 7
optical design: 14 elements / 11 groups
Minimum focusing distance:

default: 25 cm
in macro mode: 11 cm

Mapping scale:

default: 0.1x
in macro mode: 0.5x

filter diameter: 67 mm
dimensions: Ø72 x 94 mm
weight: 318 g
Kit contents
Yongnuo YN 12-35 mm f/2.8-4.0 lens for Micro 4/3
sunshield
decal for the front of the lens
decal for the back of the lens