Description
The Yongnuo YN 50mm f/1.8 DF DSM is a full-frame lens featuring high brightness and an extremely versatile focal length. The device is designed to work with cameras equipped with the Sony E bayonet. The classic "fifty" is an ideal choice for portraits, as well as for landscape, street and reportage photography. The body made of high-quality aircraft aluminum provides adequate protection, allowing you to enjoy the device for years to come. The lens is equipped with a quiet and accurate autofocus and two function buttons that will make everyday camera work easier. The f/1.8 aperture used will allow you to achieve beautiful background blur and smooth bokeh. It will be a great choice if you are filming or shooting in low light.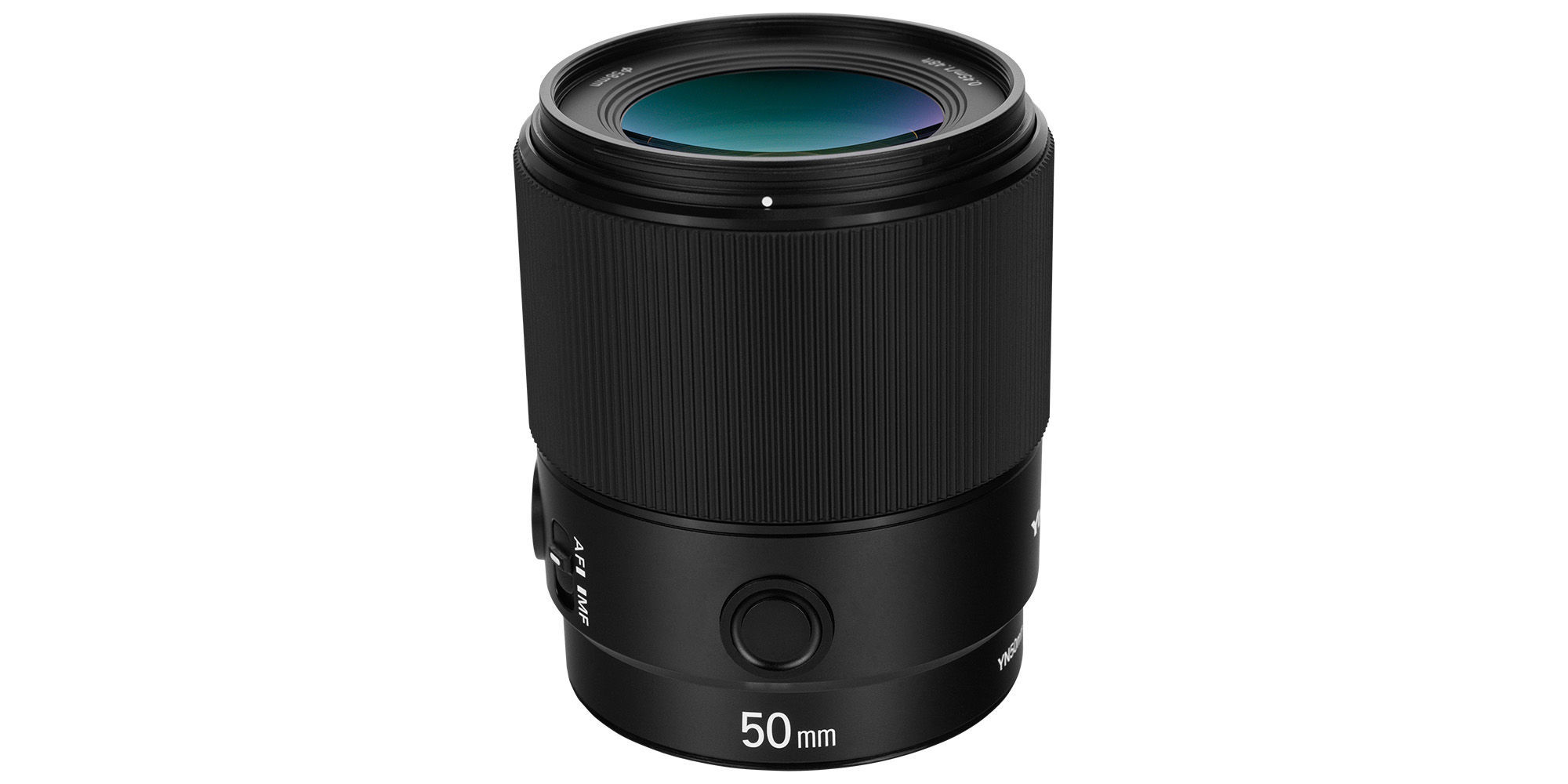 Main Product Features
a great choice for both photographers and video makers
small, handy and ultra-lightweight (just 395g in weight)
high brightness at f/1.8
2 function buttons for easy operation of the camera
enables smooth bokeh effect and beautiful background blur
capable of capturing amazing shots in low light
AF/MF switch to choose between manual or auto focus
equipped with a fast, precise and quiet DSM stepper motor
using a metal bayonet and gold-plated contacts
possibility to update software via USB-C interface
58mm diameter threads for convenient mounting of filters or sunshades
Multiple applications
The aperture offered by the Yongnuo YN 50 mm f/1.8 DF DSM lens for Sony E allows you to achieve beautiful bokeh and soft background blur effect. The classic "fifty" is a must-have item in every photographer's bag. With this glass your images will become even better, whether you specialize in portraits, fashion, still life, studio, wedding or event photography. The large aperture (f/1.8) provides more light reaching the camera's sensor, making it much easier to work in difficult lighting conditions.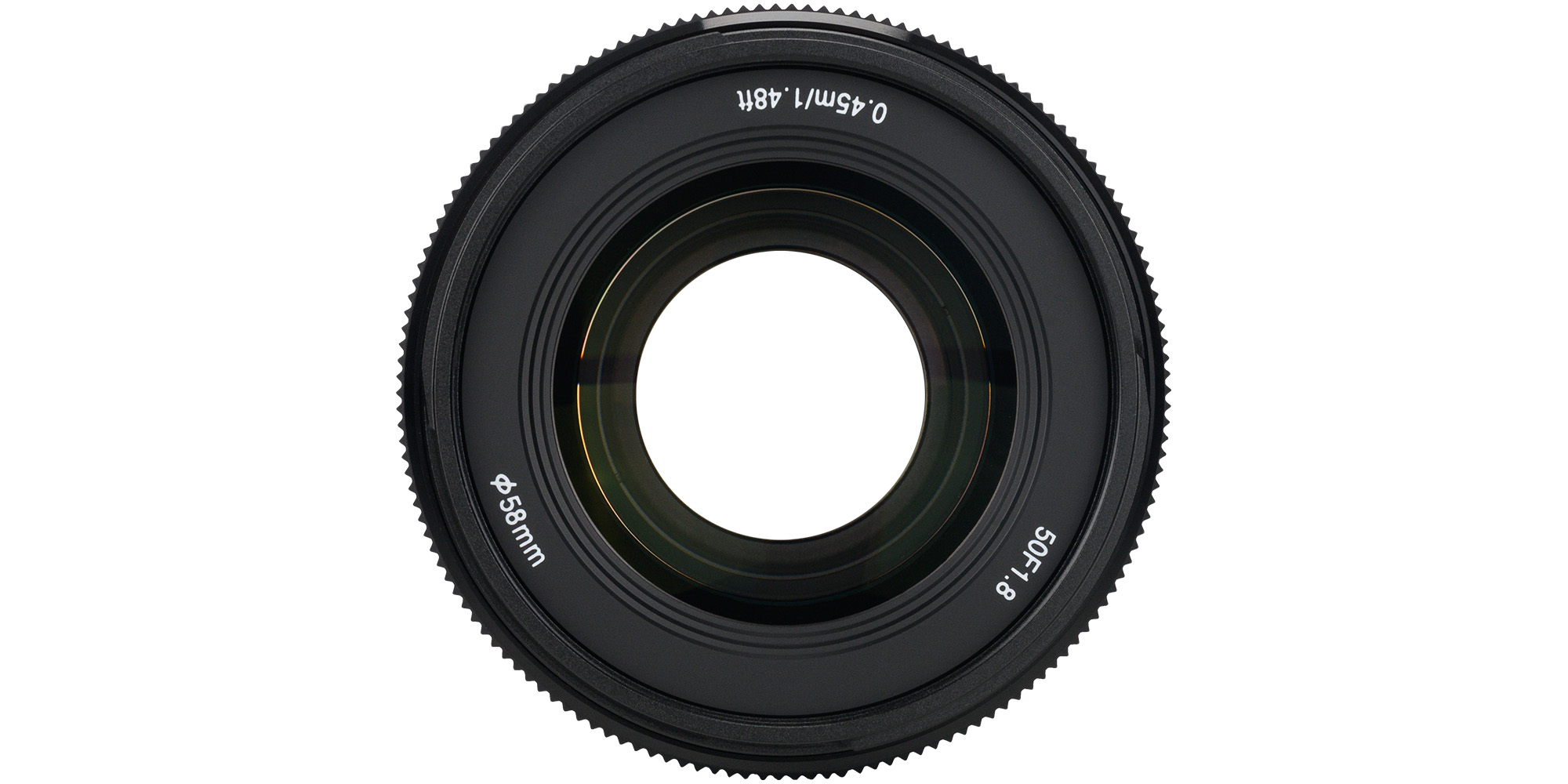 Excellent build quality
The housing of the Yongnuo YN 50 mm f/1.8 DF DSM lens for Sony E is made of strong aircraft aluminum alloy. Anodic coating provides additional protection against corrosion. At the same time, the entire design weighs only 395 grams. The compact size (⌀6.8 x 8.5 cm) is sure to be appreciated by those who travel frequently. The low weight is also a big advantage when working with gimbals.
Top optical design
The optical design of the lens consists of 11 elements arranged in 8 groups. The lenses are coated with special nano-coatings that minimize the risk of flares and blips. This technology allows to improve light transmission, making the image captured on films and photos look even better! The use of an aspherical lens helps minimize the occurrence of aberrations. The optical system also did not lack a special lens for ultra-low dispersion.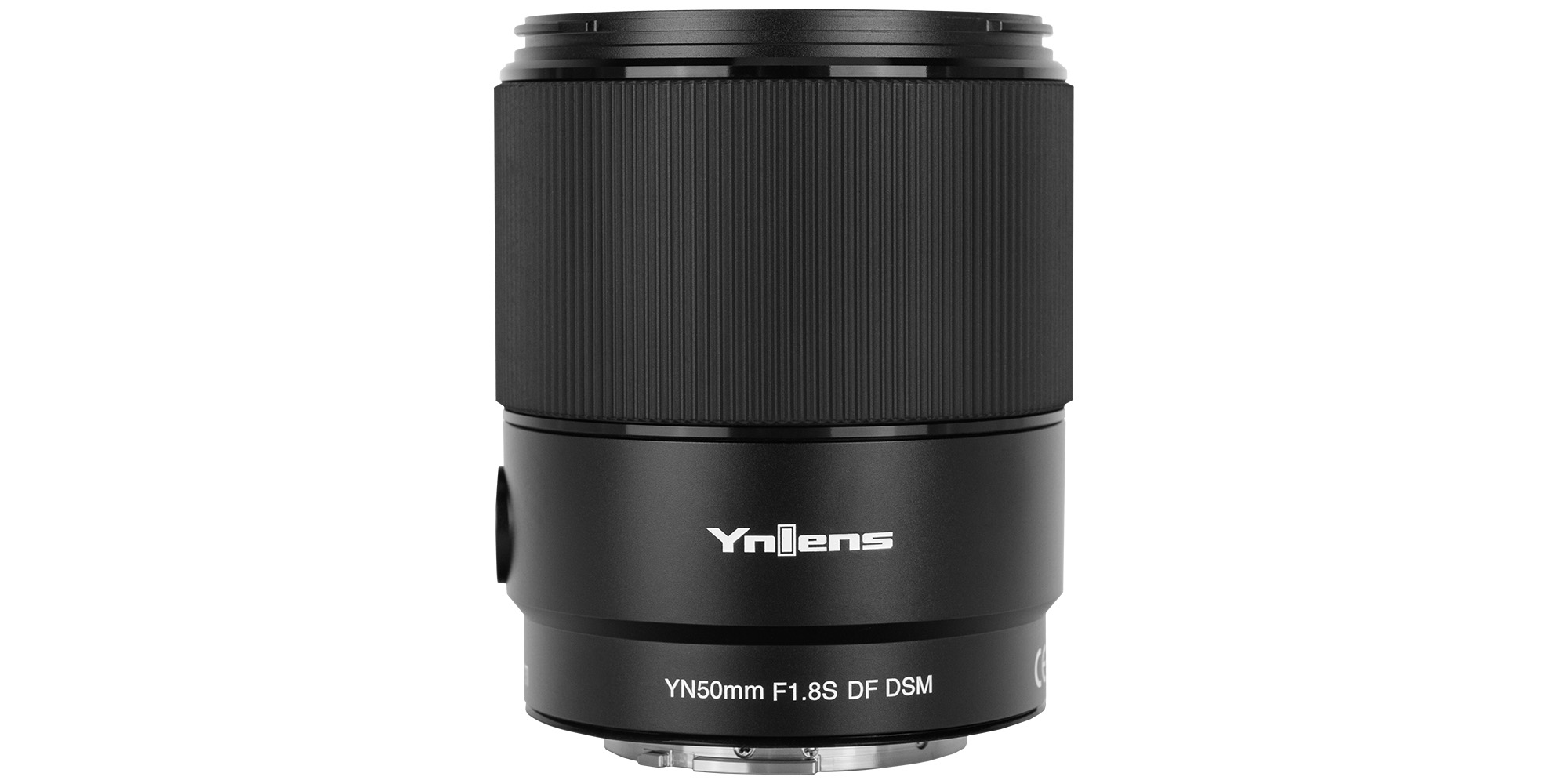 Instant sharpening
Don't have time for manual focusing? Modern electronics will do it for you! The Yongnuo YN 50mm f/1.8 DF DSM lens for Sony E features an ultra-fast, precise and quiet DSM stepper motor. Thanks to it, autofocus will work in no time! Quiet and precise focusing will work well for both shooting and filming. There is also an ergonomic AF/MF switch on the housing of the device.
Gold-plated contacts and metal bayonet
The use of gold-plated contacts and a solid metal bayonet is a guarantee of reliable communication between the lens and the camera. The use of electronic components makes your work much more convenient, whether you are filming or taking pictures. Communication with the camera will allow you to transfer EXIF data, use the function buttons and use autofocus.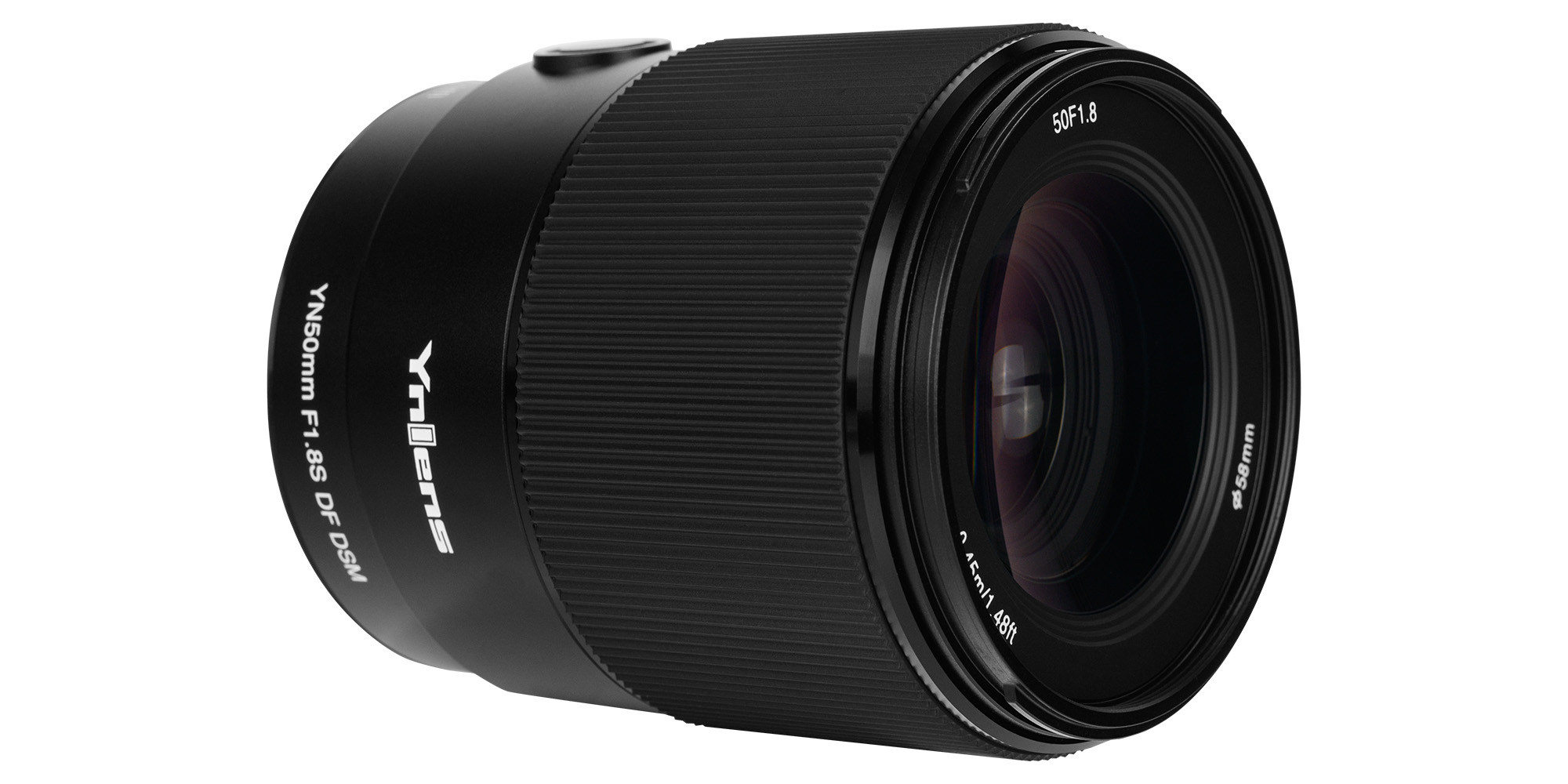 Two function buttons
The lens is equipped with two function buttons. You'll find them on the top and side of the housing for convenient access when shooting both vertically and horizontally. You can assign a function of your choice from the camera menu to the "Fn" button. This will make your work more convenient, and you won't waste time searching for your favorite option on the preview screen.
9-blade aperture
Unique visual effects do not require using filters and editing programs at all! With the Yongnuo YN 50mm f/1.8 DF DSM lens for Sony E, you will rediscover the magic of shooting colorful light sources. Its aperture consists of 9 leaves. When you close it, you'll get the amazing effect of beautiful 18-point stars that will appear in place of points of light such as the sun or street lamps.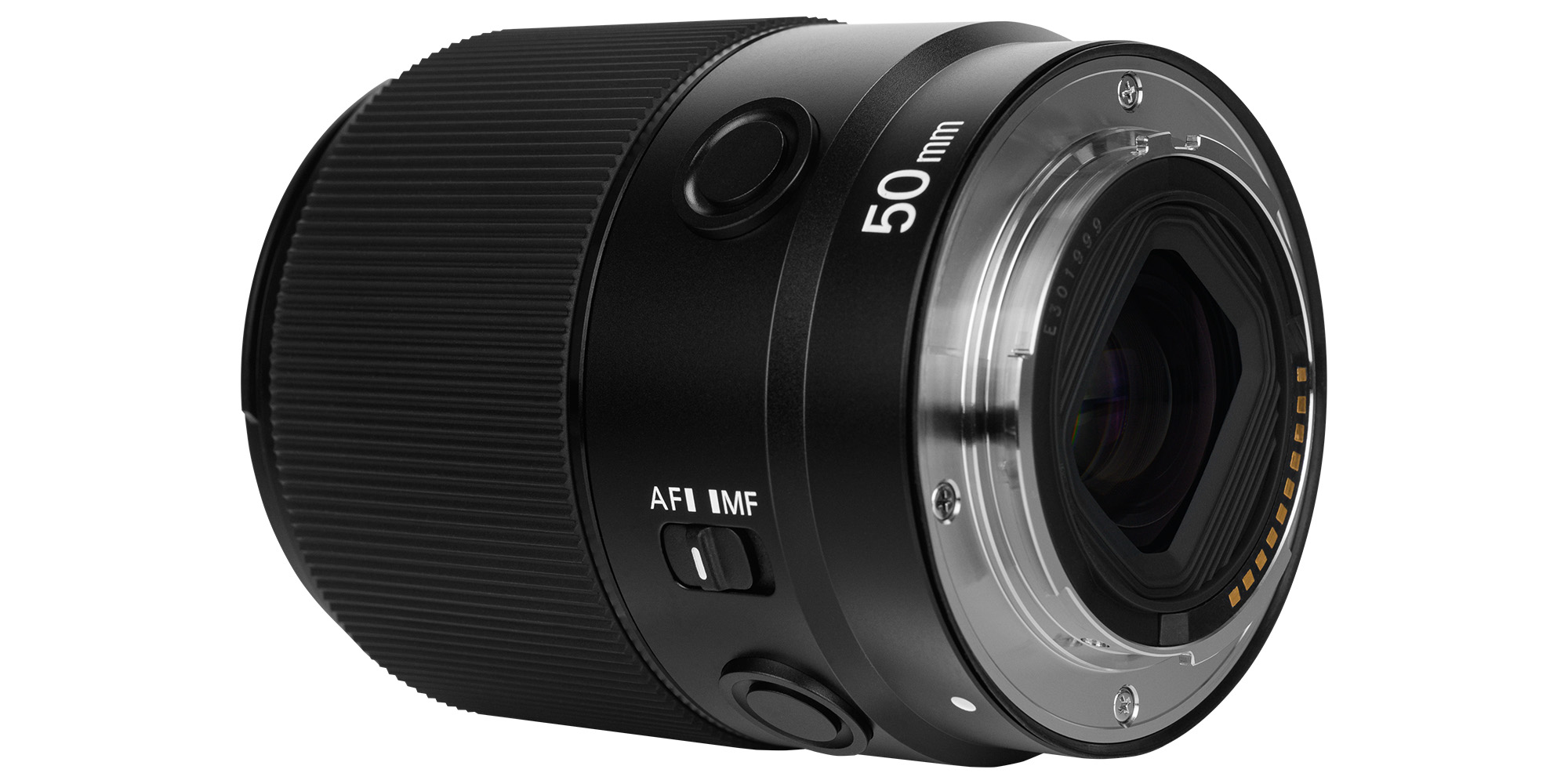 Dust and dust protection
The lens mount of the Yongnuo YN 50 mm f/1.8 DF DSM for Sony E is protected by a rubber gasket, which protects the unit from dust and single drops of water. Once the lens barrel is connected to the camera, you are assured that dust particles will not get into the optical elements.
Although protected against water droplets, the lens is not fully waterproof, therefore shooting on rainy days without additional protection is not recommended.
Software update
The lens is equipped with a USB-C interface, so you can conveniently and quickly update its software. The new firmware means even more efficient autofocus operation, as well as compatibility with new camera models. All update files can be downloaded free of charge on the manufacturer's website
Specification
model: Yongnuo YN 50 mm f/1.8 DF DSM for Sony E
mount: Sony E
image coverage: full frame (35mm)
focal length: 50 mm
autofocus mechanism: DSM stepper motor
Field of view:

diagonal: 47.82°
vertical: 27.63°
horizontally: 40.23°

minimum aperture: f/1.8
maximum aperture: f/22
optical design: 11 elements in 8 groups
number of aperture blades: 9
minimum focusing distance: 0.45 m
Resolution scale: 0.15x
filter diameter: 58 mm
dimensions: ⌀6.8 x 8.5 cm
weight: 395 g (without decks)
Kit contents
Yongnuo YN 50 mm f/1.8 DF DSM lens for Sony E
decal for the front of the lens
decal for the back of the lens