Description
The Yongnuo YN125 II is a handy LED flash that will prove successful for photographers, filmmakers, vloggers and streamers who want a small light source that is ready to work in all conditions. You can power it with a classic USB power adapter or connect it to a powerbank using a USB-C cable. If you want ultra-mobility, you can use the NP-F battery, which can be easily plugged into a special socket. The 228 LEDs offer high-quality light with an impressive power for the size of the device, which can be infinitely adjusted, as well as the color temperature (3200 K – 5600 K).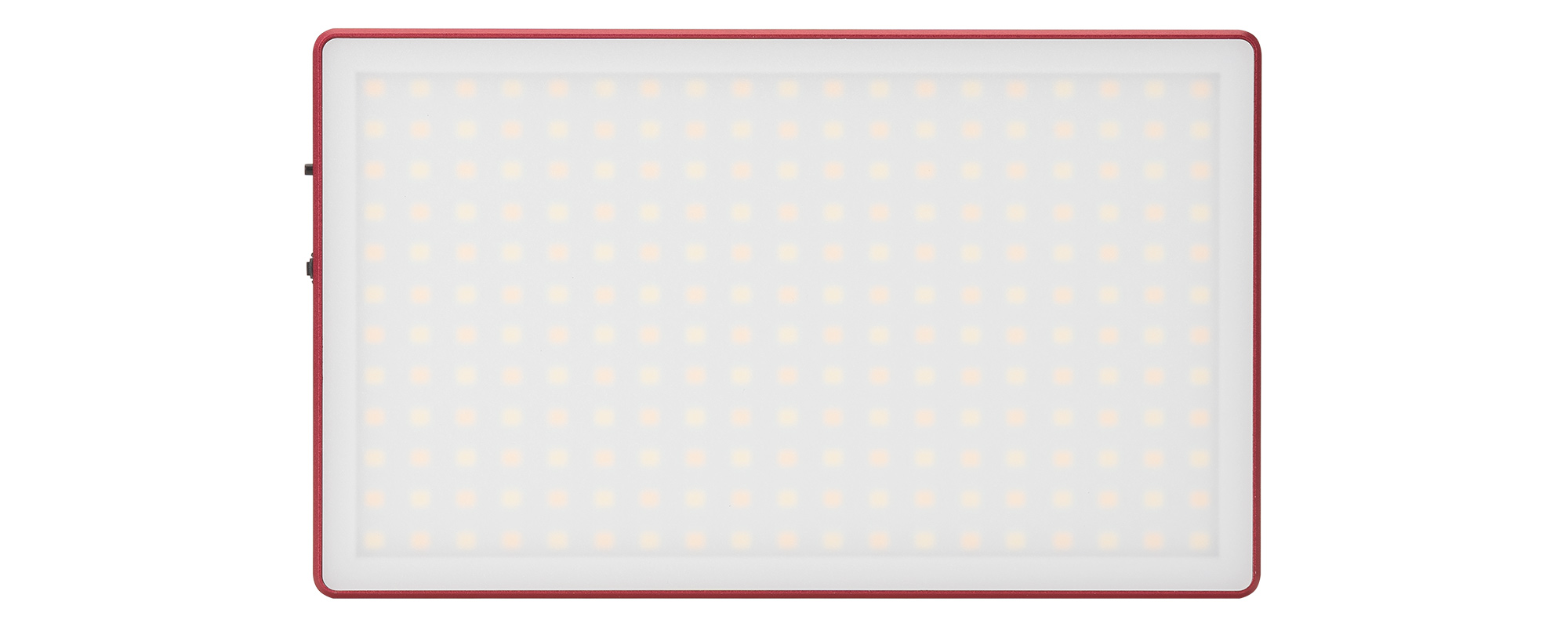 Main Product Features
Lightweight, portable lamp for film and photography projects
228 LEDs generating high quality light (CRI 96+)
very good color rendering
adjustable color temperature (3200 K – 5600 K)
3 power options (battery, mains and USB-C)
milk diffuser for even light distribution
Color temperature adjustment
Two types of LEDs used allow you to change the color temperature of the light emitted by the lamp. The available range of 3200 K – 5600 K easily allows you to select the appropriate color for both incandescent and daylight ambient light.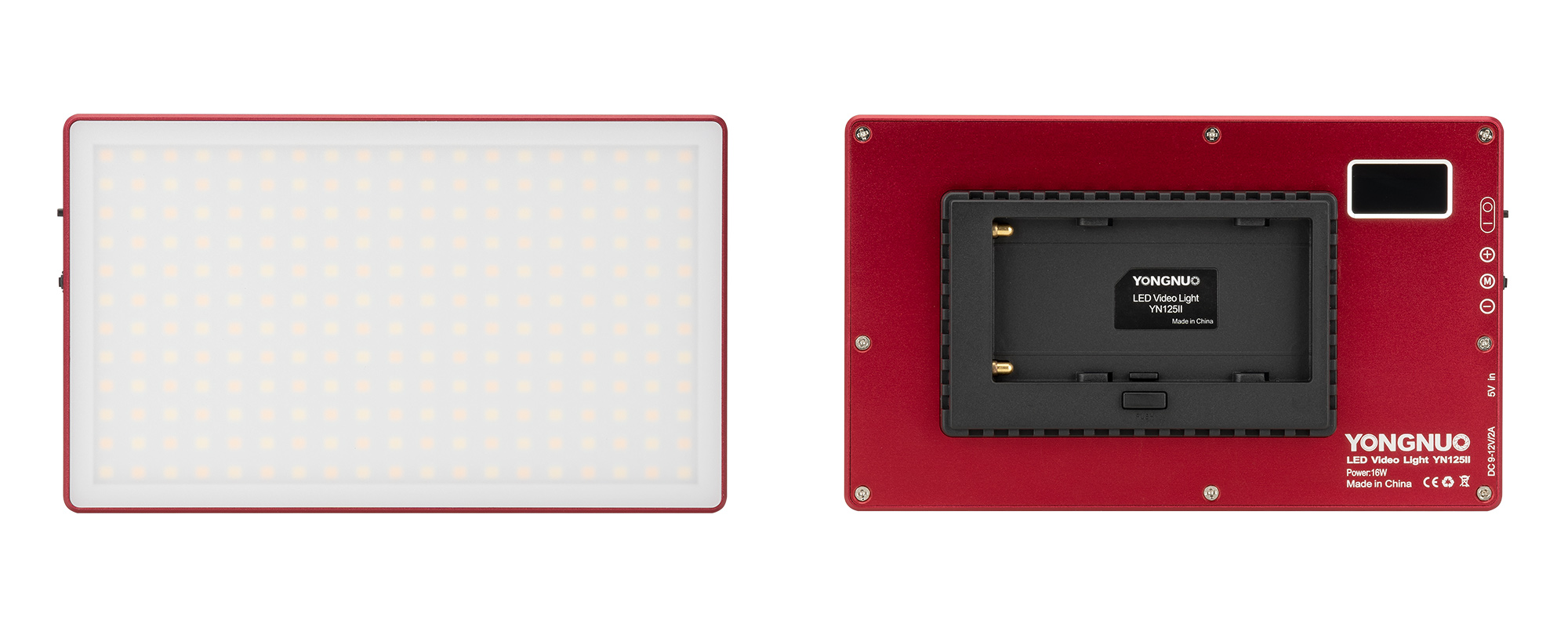 Three power ways
The YN125 II can be powered by NP-F series batteries, an AC adapter or a power bank. This makes the flash ideal for both home and studio use, as well as filming or photography trips to locations where access to an electrical outlet is difficult.
Light Softening Diffuser
The milky diffuser included in the kit is made of a lightweight material characterized by optimal clearance and milky color. It allows for soft, enveloping lighting. Thanks to it, the light emitted by 228 LEDs built into the panel is distributed evenly. Large, uniform surface and a wide angle of emission make the shadows cast by the illuminated objects are delicate and pleasant to the eye.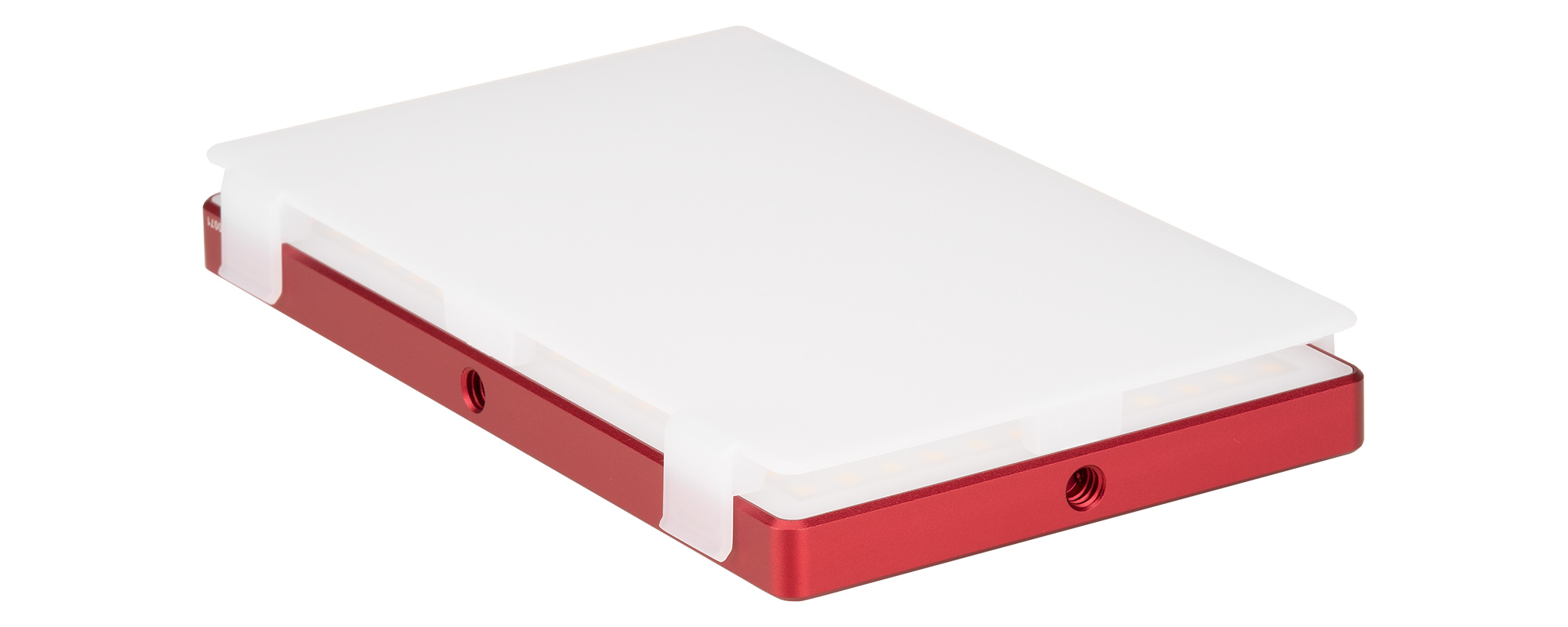 Excellent color rendering
Very good color reproduction is evidenced by a high CRI. The value at the level exceeding 96 guarantees color fidelity and properly rendered depth of tone.
Convenient control
The control of the lamp is extremely simple and intuitive. The knob, located on the side panel, allows stepless adjustment of color temperature and light intensity generated. Current lighting parameters and battery charge status can be checked on the easy to read OLED display.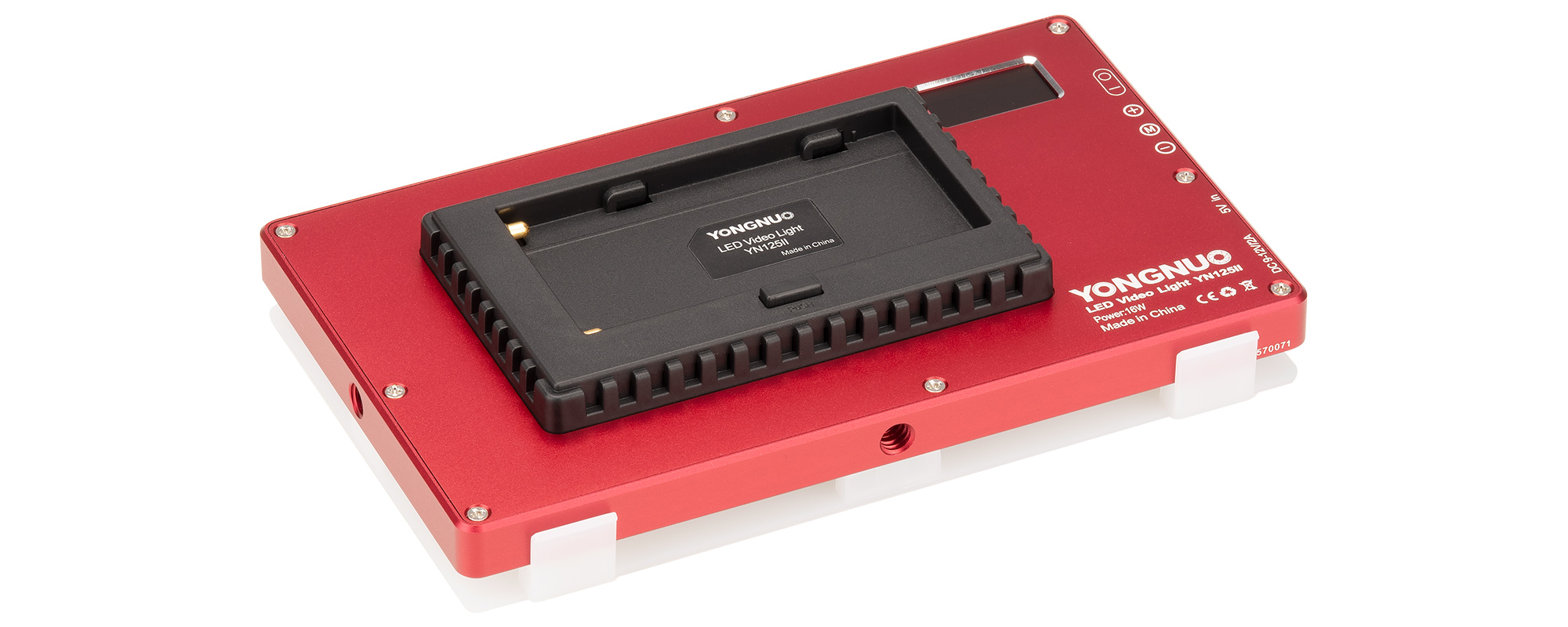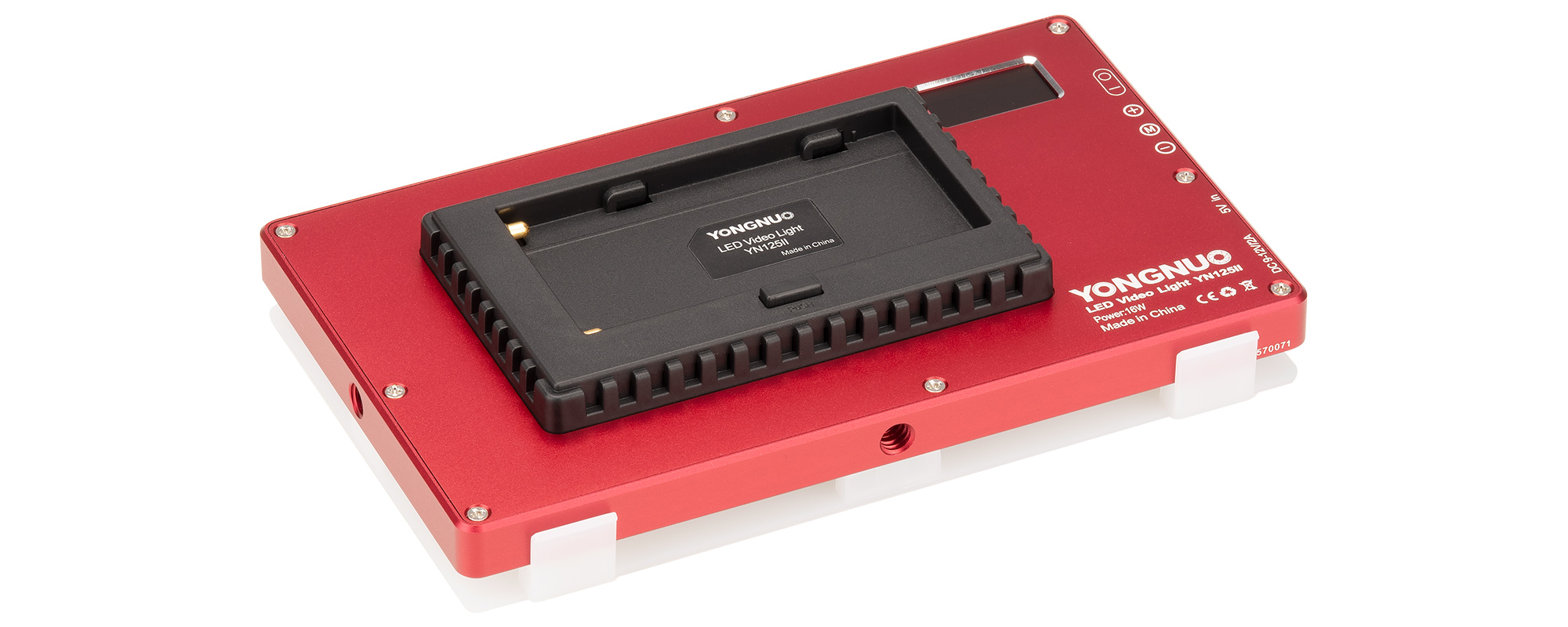 Compact-body
The unquestionable advantages of the lamp are its low weight, only 175 g without battery, and compact and ergonomic design with dimensions of 15.8 x 10 x 2.2 cm. These features users will appreciate not only during transport and travel, but also when used on a camera or camcorder.
Additional accessories
In addition to the previously mentioned diffuser, the Yongnuo YN125 II comes with a carrying case to protect the LED panel during transport and a small ball head equipped with a cold shoe for easy lamp mounting on the camera sled.

Specification
model: Yongnuo YN125 II
color: red
power: 16 watts
number of LEDs: 228
luminous temperature: 3200 – 5600 K
luminous fluorescence ratio: 9600
luminous fluorescence ratio: 9600
luminous temperature: 3200 – 5600 K
Ratio of emitted light: CRI ≥ 96
Power supply: 12VDC
power supply:

Grid: DC 9 V, 2 A / 5 V, 2 A
USB-C: 5 V, 1 A / 5 V, 2 A

display: OLED
mounts: 3x tripod female 1/4″
power adjustment: 5 – 100%
dimensions: 15.9 x 9.5 x 2.2 cm
weight: 175 g
Compatibility
battery power: NP-F series batteries (not included)
power supply: DC 9 – 12 V / 2 A power adapters (not included)
USB-C: 5 V / 1 – 2 A (not included)
Kit contents
Yongnuo YN125 II LED lamp – WB (3200 K – 5600 K), red
diffuser made of plastic
ball head with 1/4″ thread (cold shoe)
5.5mm to 3.5mm DC adapter
material carrying case
material carrying case