Description
The Yongnuo YN540 is a versatile LED light measuring 23 by 20 cm. Whether you're a filmmaker, photographer or vlogger, the compact panel will be a reliable partner on set. With 540 LEDs (including 192 warm and 192 cold), you can easily adjust the color temperature to suit your current needs. The device will also let you experiment with colors within the RGB palette. The 0-100% brightness adjustment gives you full control over the light intensity. 2 ways of power supply (power supply or 2 NP-F batteries) guarantee flexibility of work – at home, in the studio or outdoors. Integrated gates allow precise beam shaping. The OLED display and ergonomic dial provide intuitive operation. It is an excellent choice for both experienced and novice artists.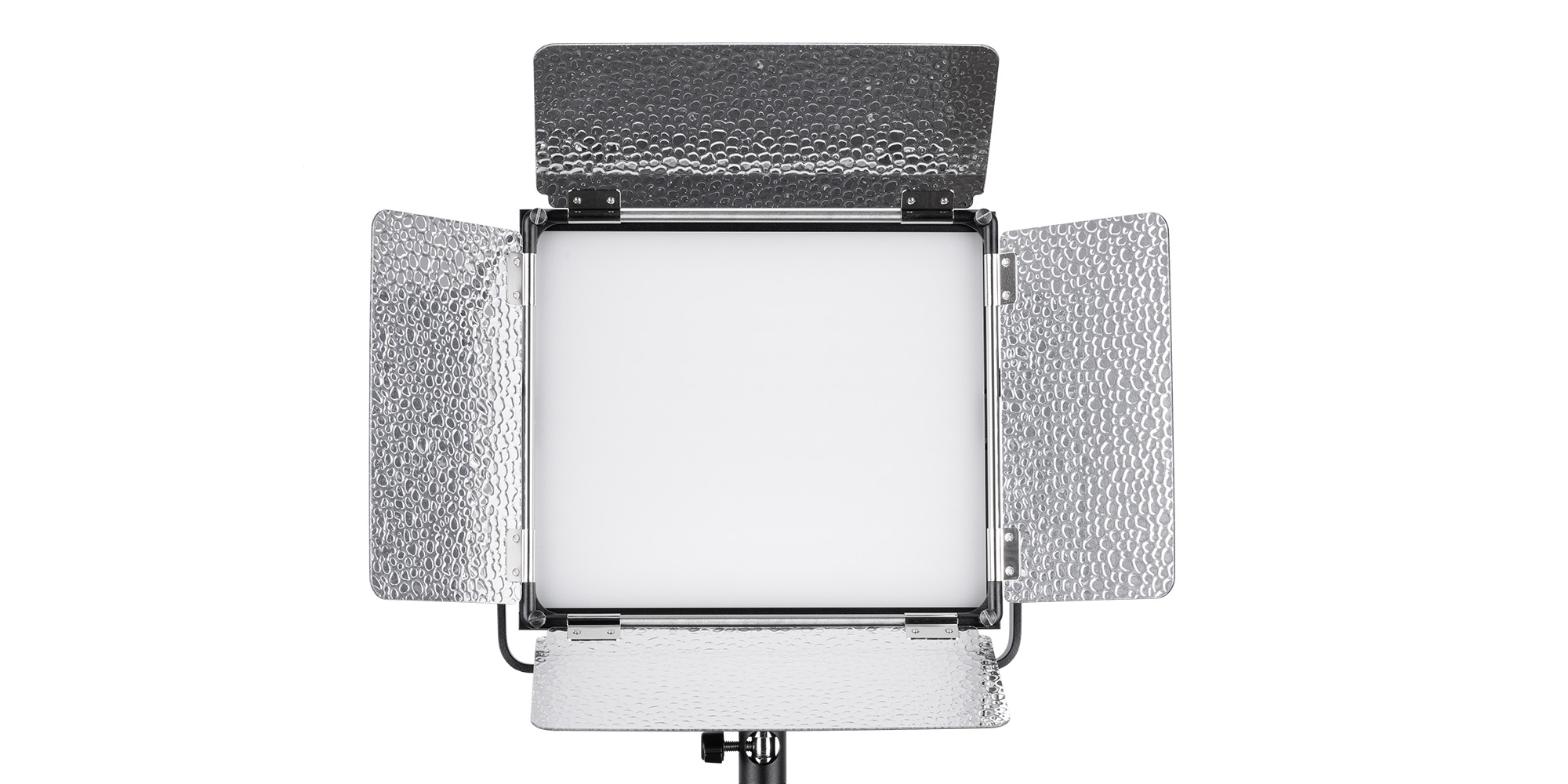 Main Product Features
Universal LED lamp with dimensions of 23 cm by 20 cm
excellent for shooting video footage, vlogs and live broadcasts
excellent source of light in photography
540 LEDs (including warm, cool and RGB)
adjustable color temperature from 2500 K to 8500 K
adjustable RGB light color (0-360º)
adjustable brightness from 0-100%
high CRI of 95+ for accurate color rendition
2 power options – power adapter or 2 NP-F batteries (must be purchased separately)
integrated gates for full control of the light beam
U-shaped bracket for precise light direction
intuitive operation (OLED display and ergonomic dial)
casing made of lightweight aluminum for optimal heat dissipation
fast and convenient tripod mounting
A versatile light source
Measuring 23cm by 20cm, the Yongnuo YN540 Universal LED Panel is a versatile tool that will find use in many fields. Whether you are a filmmaker, photographer or vlogger, the RGB lamp will become an invaluable partner for a wide variety of creative projects. Its dimensions will be ideal for use at home, in the studio and outdoors. The lightweight aluminum housing will make it easy to move the device, ensuring durability and adequate protection in transport.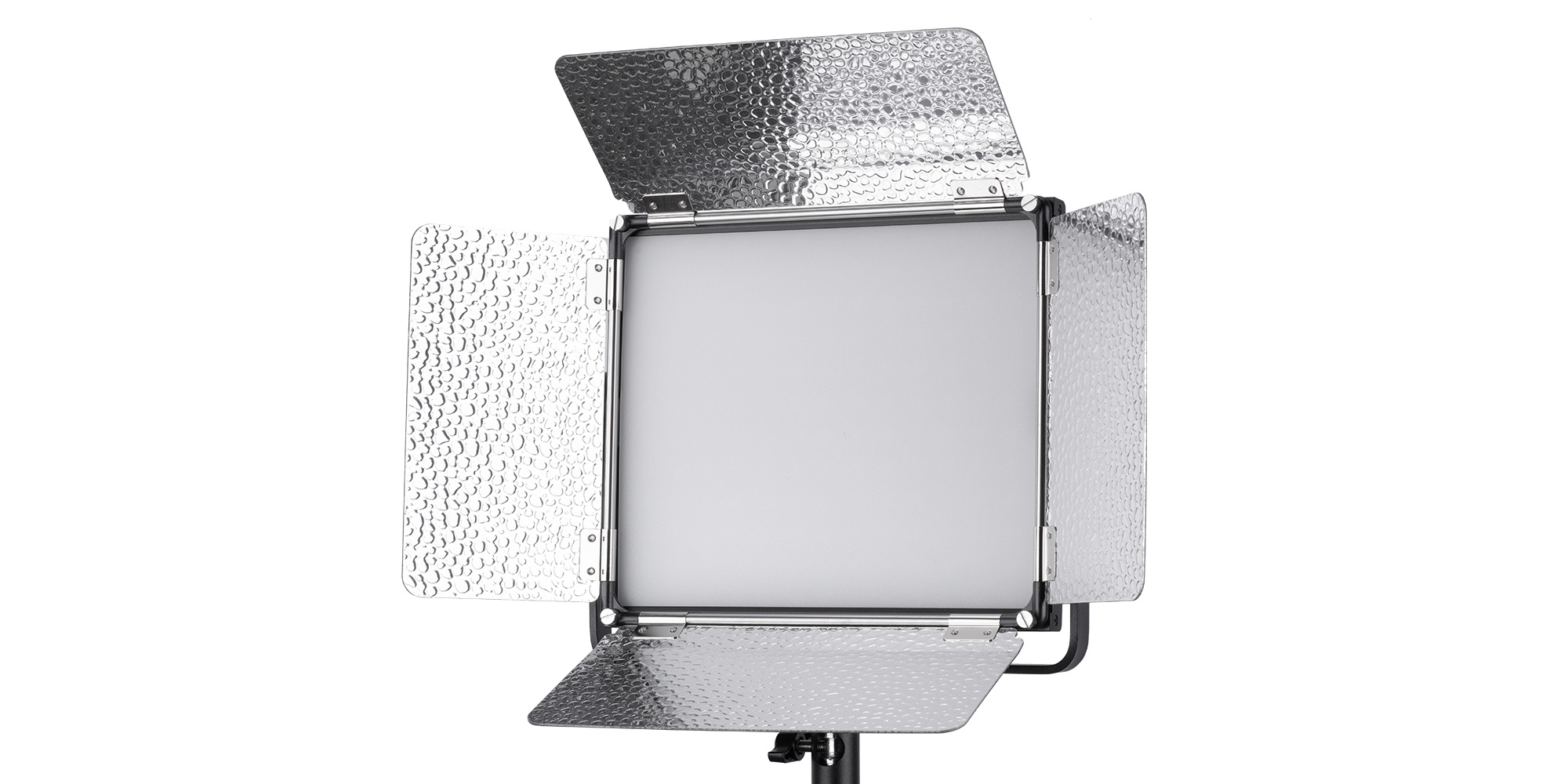 Adjustable color temperature
The ability to adjust the color temperature is provided by 2 types of LEDs – 192 LEDs emitting warm light and 192 LEDs emitting cold light. Thanks to them you can perfectly adjust the light to the conditions on the set. The adjustment range is from 2500 K to 8500 K. Working with the Yongnuo YN540 lamp, you can also freely reduce or increase the light intensity. The device, which you can easily install on a traditional lighting tripod, will open up a whole new range of possibilities for working on a film or photography set!
Magic of colors
Among the 540 LEDs that make up the panel of the Yongnuo YN540 lamp, as many as 156 are RGB LEDs that allow you to change the color of the light. Thanks to them you can endlessly experiment with colors, adding a unique character to your shots and frames. The ergonomic dial allows you to conveniently adjust the parameters. Thanks to the magic of colored light, you don't need to reach for effect films. The wide RGB color range (0-360º) will provide versatility that will work well in vlogs, on film sets and photo shoots.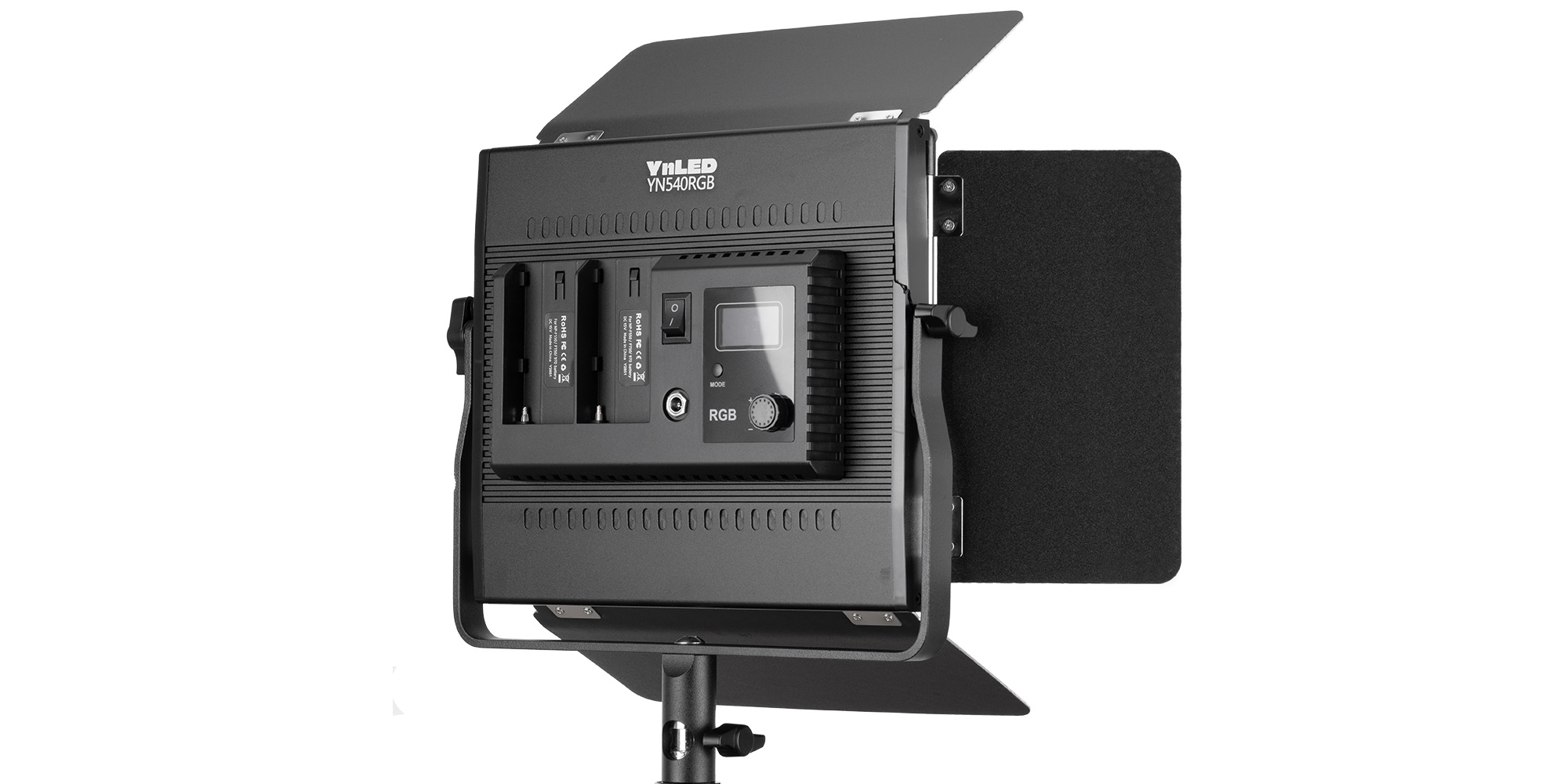 Two power ways
The Yongnuo YN540 LED Lamp – RGB, WB (2500 K – 8500 K) offers two power methods for even more creative freedom, regardless of access to an electrical outlet. Whether you're working in the studio or outdoors, you have a convenient choice – constant AC power or two NP-F rechargeable batteries. This flexibility will give you independence and mobility, allowing you to freely use the lamp in any situation.
Power supply or rechargeable batteries MUST be purchased separately.
Integrated gates
An important distinguishing feature of the Yongnuo YN540 LED lamp – RGB, WB (2500 K – 8500 K) is the integrated gates, which will allow you to properly direct or focus the light output in a selected part of the frame. The 4 independently operating wings allow you to precisely shape the light beam. They operate on robust and very quiet hinges. If you want to reposition the light while recording a shot, you are assured that an unexpected creak will not disrupt your work on set.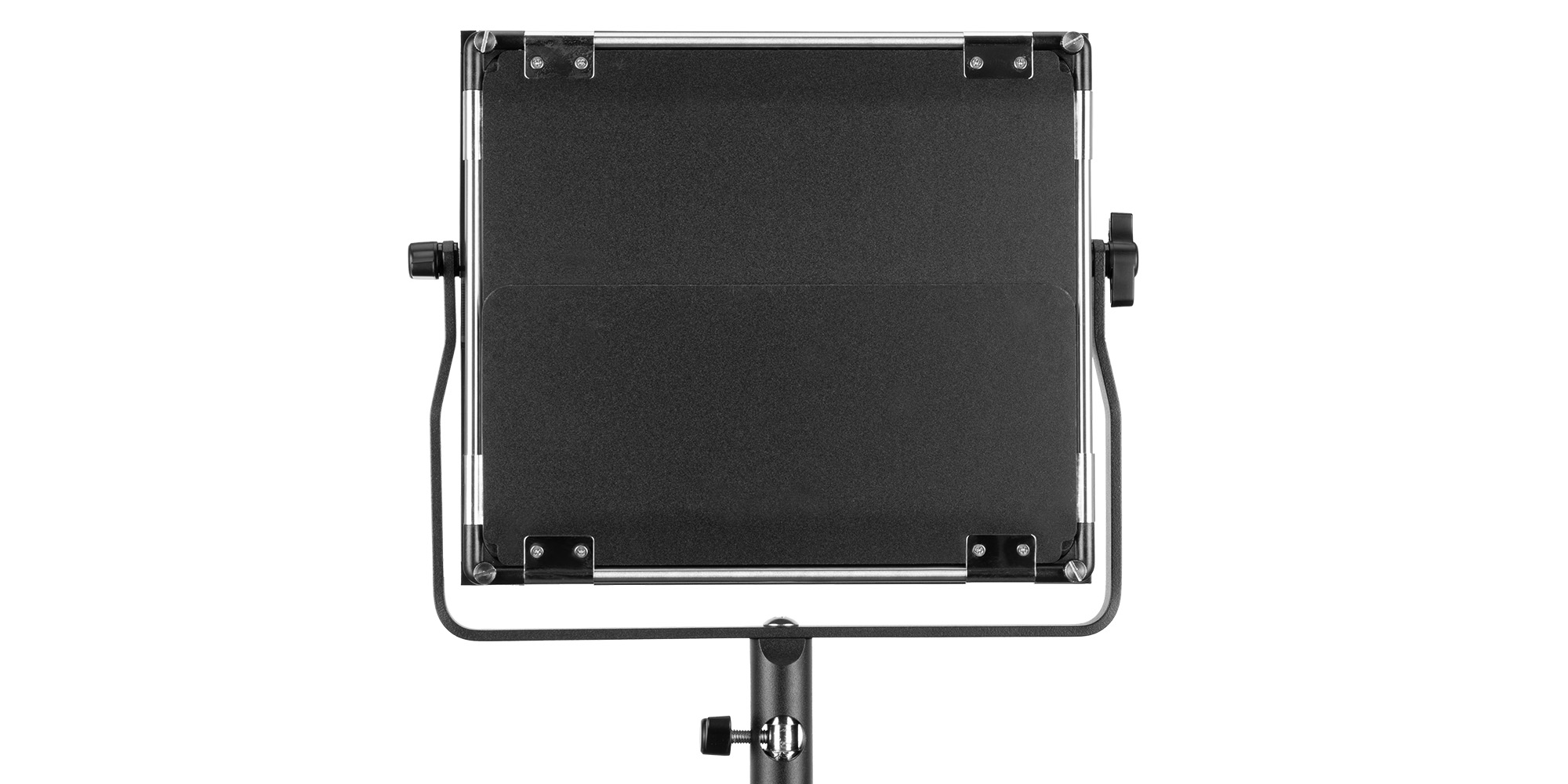 Convenient mounting
The U-shaped bracket will allow you to freely manipulate the angle of the lamp installed on the tripod. This will allow you to precisely reach with light exactly where you need it. The bracket is universal and allows you to mount it on tripods equipped with a standard 16 mm diameter mandrel. The housing of the Yongnuo YN540 is made of high-quality aluminum, so it perfectly dissipates the heat generated by the lamp and prevents it from overheating.
Intuitive operation
The Yongnuo YN540 LED lamp – RGB, WB (2500 K – 8500 K) provides not only excellent light performance, but also simple and intuitive operation. The unit features a backlit 1.3″ OLED display and an ergonomic dial. This gives you full control over the beam, and one glance is enough to check the current settings. The brightness adjustment function from 0 to 100% gives you full freedom to adjust the light intensity to the requirements of a specific situation. You can adjust the color temperature and select the appropriate color with similar ease. Regardless of your level of experience, using the Yongnuo YN540 flash is quick and convenient.
Specification
model: Yongnuo YN540 – RGB
power: 40 watts
CRI: Ra ≥ 95
TCLI coefficient: Qa ≥ 97
RGB color gamut: 0-360º
color temperature of light: 2500 K – 8500 K
number of LEDs: 540

192 LEDs emitting warm light
192 LEDs emitting cold light
156 RGB LEDs

brightness adjustment: 0-100%
Power supply:

battery: two NP-F type batteries (NP-F550, NP-F750, NP-F970) – not included
connected: 12 V / 5 A DC power supplies – not included

display: OLED (1.3″)
material: aluminum alloy, plastic
dimensions: 230 x 202 x 63.5 mm
weight: 1278 g
Set contents
Yongnuo YN540 LED lamp – RGB, WB (2500 K – 8500 K)