Description
The Zeapon Revolver Quick Release mount is an innovative device that allows you to conveniently connect cameras and camcorders to tripods, monopods, sliders, heads, gimbals and "motion control" devices. No more constant screwing and unscrewing and searching for the right position to effectively lock the clamp. Some see it as shaped like the Millennium Falcon, others the eponymous revolver. Whether you're closer to westerns or space operas, your films and stills will gain a powerful ally to make work on set easier. The 10 kg load capacity, silicone facings, built-in spring-loaded thread adapter and 6 mounting positions will make you never want to reach for any other grip!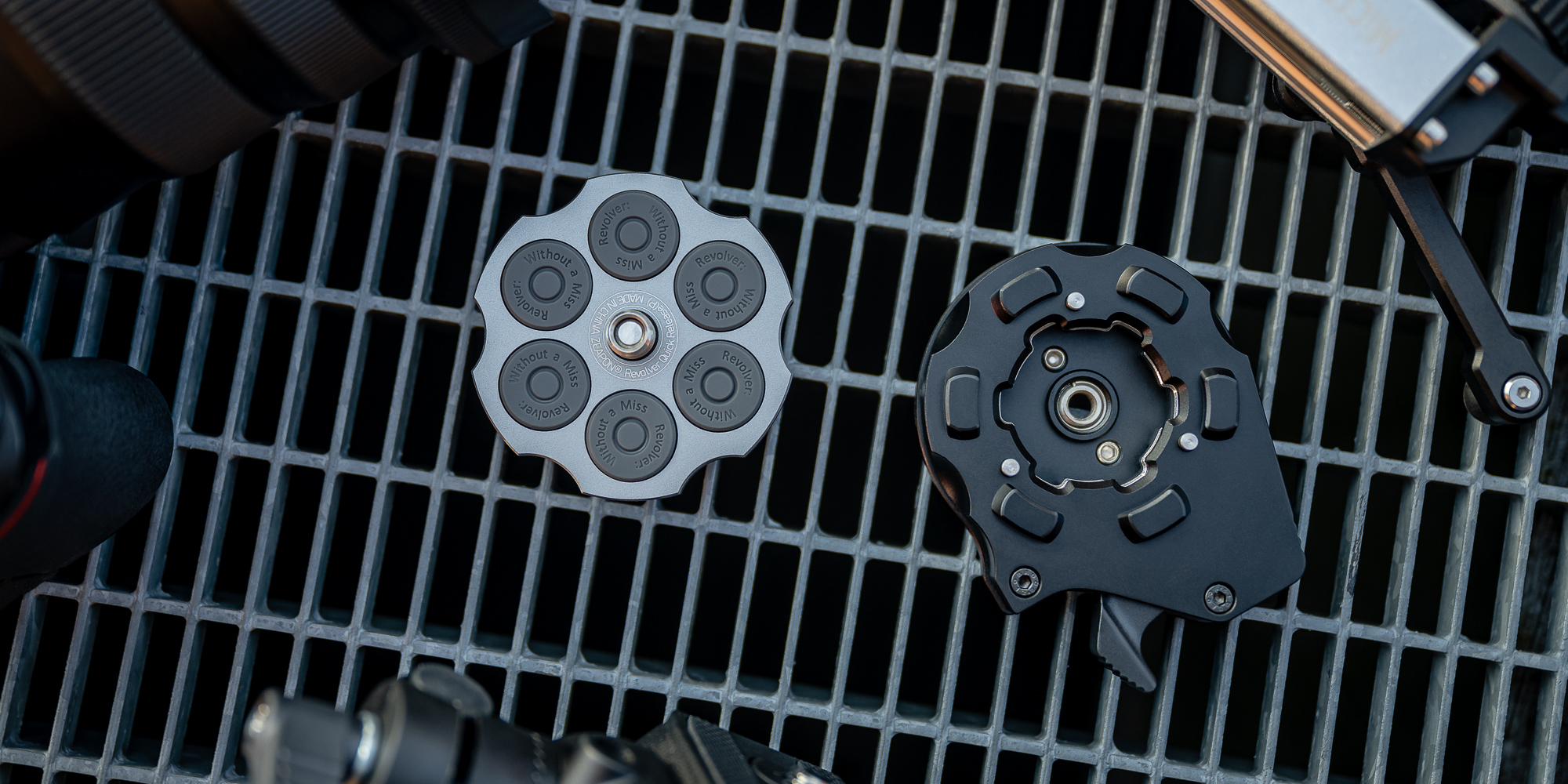 Main product features
an innovative mount consisting of an adaptor (socket) and a quick release plate (pin)
ideal choice for people who frequently change their equipment configuration when filming or shooting
ulti-quick mounting system to save time in preparing the camera workstation
revolutionary design that allows the quick-mount plate to be installed in the adapter in 6 different ways
maximum load capacity of 10kg
components made of durable aluminium alloy and stainless steel
solid plate locking system in the adaptor
super-fast lock release with push button
silicone facings of the quick release plate ensure grip and protect your equipment
low profile for great ergonomics when working with your camera
incorporated spring-loaded 1/4″ male thread adapter – 3/8″ making it easy to work with different types of cameras and camcorders
female 3/8″ thread for mounting on tripods, monopods, sliders, heads, gimbals and motion control devices
fault unlocking system
Fastest revolver in town
The distinctive shape of the Zeapon Revolver Quick Release handle is no accident. Revolvers from the Wild West were able to draw their guns from their holsters and fire in seconds. You will be able to do the same with your camera and devices to which you connect the mount. All you have to do is pull the 'trigger' and you'll be detaching the plate from the adaptor in no time. The chaos on a film or photography set is often reminiscent of the Wild West. Fortunately, a new sheriff has just arrived in town!
Perfect fit
The shape referring to the revolver drum has a very specific use here. You can insert the quick-mount plate into the adapter in 6 different ways. In contrast to classic rectangular quick-release plates, this ensures that it is much easier to "hit" the right spot. This solution means 6 different settings for your camera, without having to unscrew the plate or adapter every time you want to point the lens in a slightly different direction.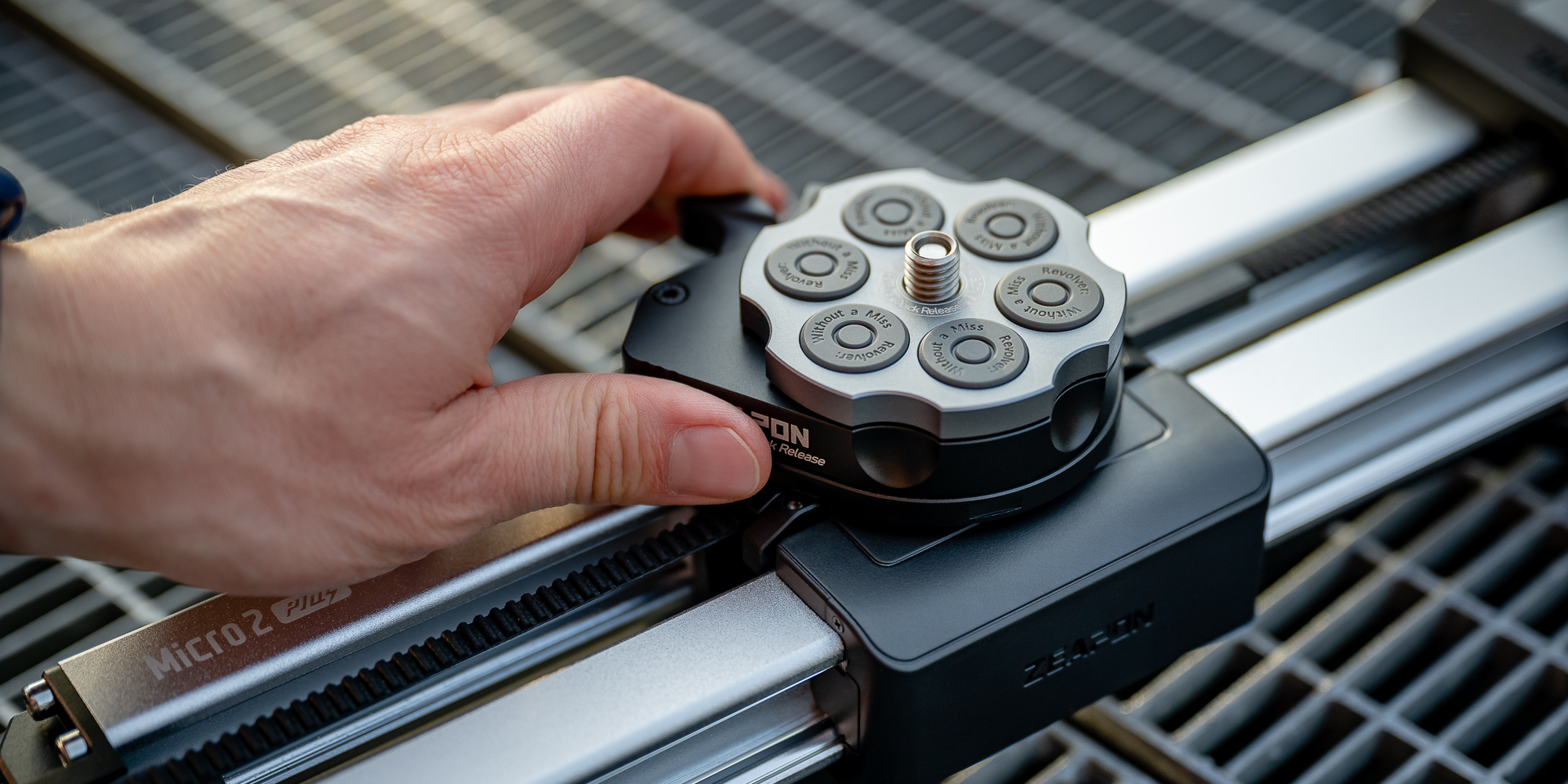 Very versatile applications
The lightweight, cup-diameter device provides up to 10 kilograms of lifting capacity. This means you'll successfully connect the Zeapon Revolver Quick Release mount to hundreds of different cameras and camcorders, even those with additional accessories or long lenses. Conveniently switch between tripods, gimbals, sliders and heads with the confidence that your gear will be safe and always stay in place.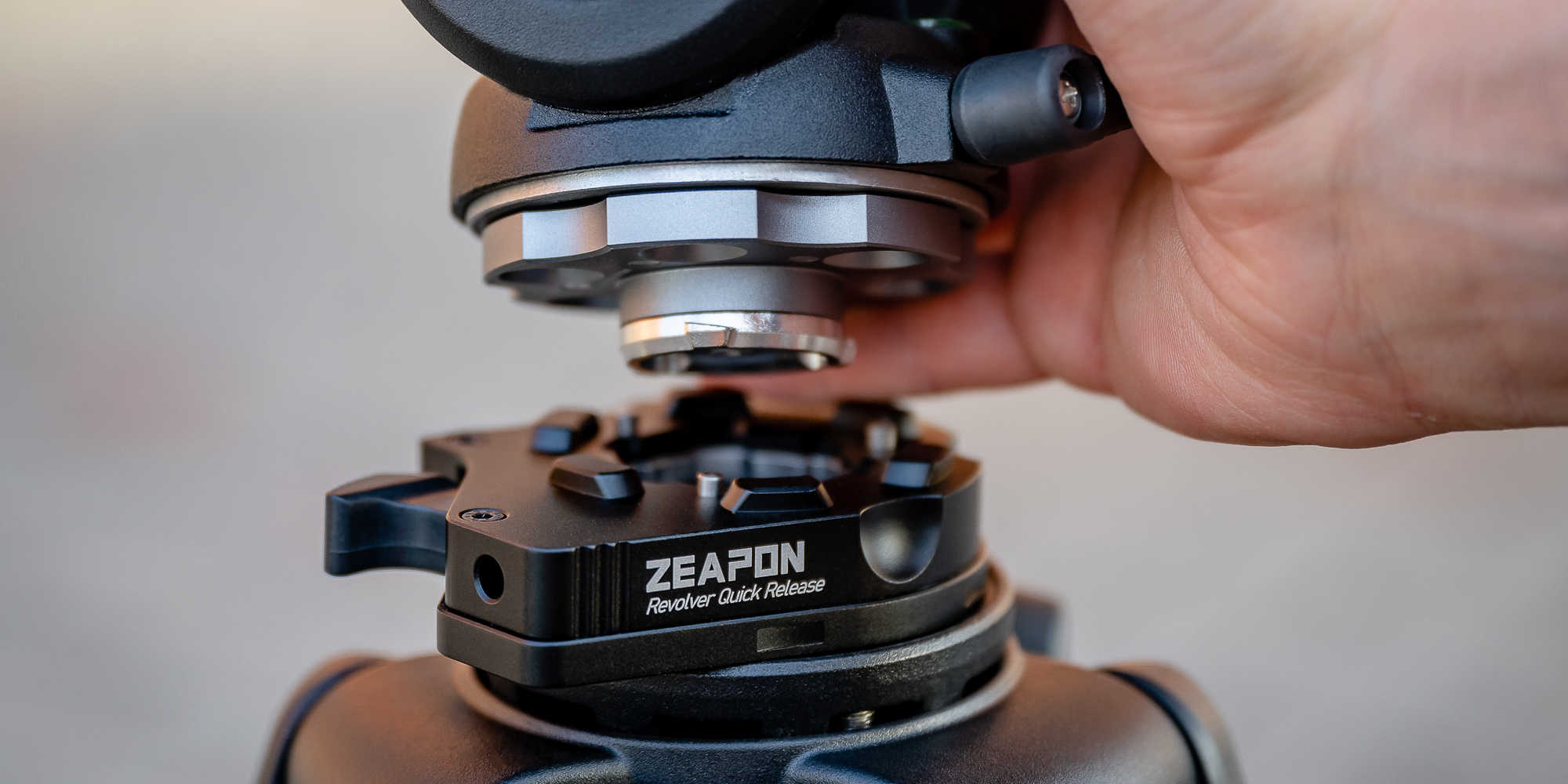 Refined-in-every-inch
The Zeapon Revolver Quick Release quick release mount is a utilitarian work of art that impresses not only in its appearance, but also in its build quality. Aluminium alloy, stainless steel and silicon were used in its creation. Sandblasting and anodising helped to further strengthen the entire construction, which is sure to serve you for many years. The icing on the cake are the silicone facings of the quick release plate. These provide optimum grip and protect your valuable equipment from scratches.
Innovative 2-in-1 thread
When working with the Zeapon Revolver Quick Release mount, you don't have to bother considering the compatibility of the threads your accompanying devices are equipped with. The one used in the quick release plate will provide convenient 1/4″ and 3/8″ standard operation. This is all thanks to a spring-loaded adapter, which will retract itself inside the housing when you come to work with a smaller thread. And most importantly – you will certainly never lose such an adapter!
Ready-for-anything
With the Zeapon Revolver Quick Release mounting bracket, your "gun" will never jam. The manufacturer has provided a special adjustment point that allows you to loosen the clamp on the adapter with a screwdriver. If you don't have the strength to unlock the device in the traditional way after an exhausting duel for shots and frames, the emergency lock release system will come to your rescue.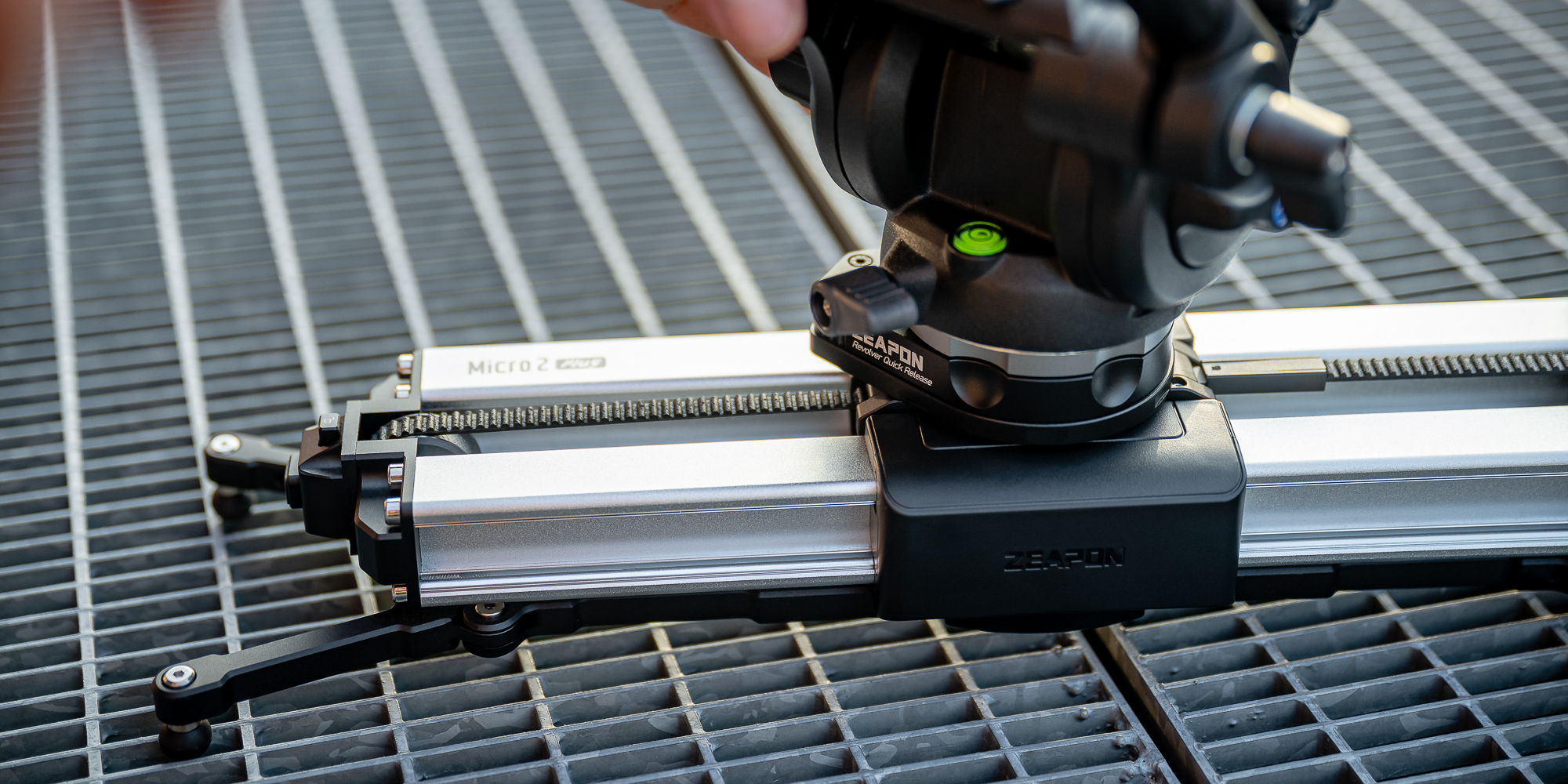 Specification
Model: Zeapon Revolver Quick Release
Application: digital cameras and camcorders
Material: aluminium alloy / stainless steel / silicon
Lifting capacity: 10 kg
Dimensions: 85.5 x 69 x 33.5 mm
Weight: 260 g
Kit contents
Zeapon Revolver Quick Release adapter
Allen wrench