Description
Smartwatch Zeblaze Vibe 7 Pro – gray
Zeblaze Vibe 7 Pro is a rugged smartwatch designed to perform in almost any conditions. The zinc alloy envelope guarantees resistance to everyday scratches, knocks and drops, while Corning® Gorilla® Glass provides adequate protection for the Ultra HD AMOLED touchscreen display. With 150 built-in sports modes and monitoring of heart rate, calories, blood oxygenation and other parameters, the Zeblaze Vibe 7 Pro is an ideal tool for health-conscious individuals. The smartwatch also allows you to make phone calls and issue commands using a voice assistant. It also offers monitoring of sleep, physical activity and menstrual cycle. This watch is the perfect support for a wide variety of activities – during workouts, at work, at home and on the go.
Main Product Features
durable casual/sports style smartwatch in gray color
ideal for outdoor activities
Touchscreen Ultra HD AMOLED display with "always-on"
Resistant to harsh environments tested to military standards
Resistant to extremely low and high temperatures (-40º to 55ºC)
meets 3 ATM and IP69K standards (resistant to dust and strong jets of water under high pressure)
resistant to salt water splashes (up to 94 h) and prolonged presence in humid environments (up to 240 h)
up to 30 days of operation on a single charge
dome made of durable zinc alloy
flattering silicone strap with steel clasp
compatible with Android and iOS smartphones
accurate movement measurements for 150 sports and other activities
counts calories burned and measures pace and distance in real time
round-the-clock measurement of health-related parameters (heart rate, SpO2 saturation, sleep analysis, breathing analysis)
real-time monitoring of training parameters
library of more than 100 different dials to download
weather, calendar synchronization, notifications of incoming messages and many other features that make everyday life easier
intuitive and easy-to-use interface
also available in black
For the most demanding
The Zeblaze Vibe 7 Pro is an extremely rugged smartwatch that is designed to perform in all conditions – especially extreme ones. The zinc alloy envelope provides a high degree of resistance to everyday scratches, knocks or drops. The Ultra HD AMOLED touchscreen display is also safe, thanks to Corning® Gorilla® Glass.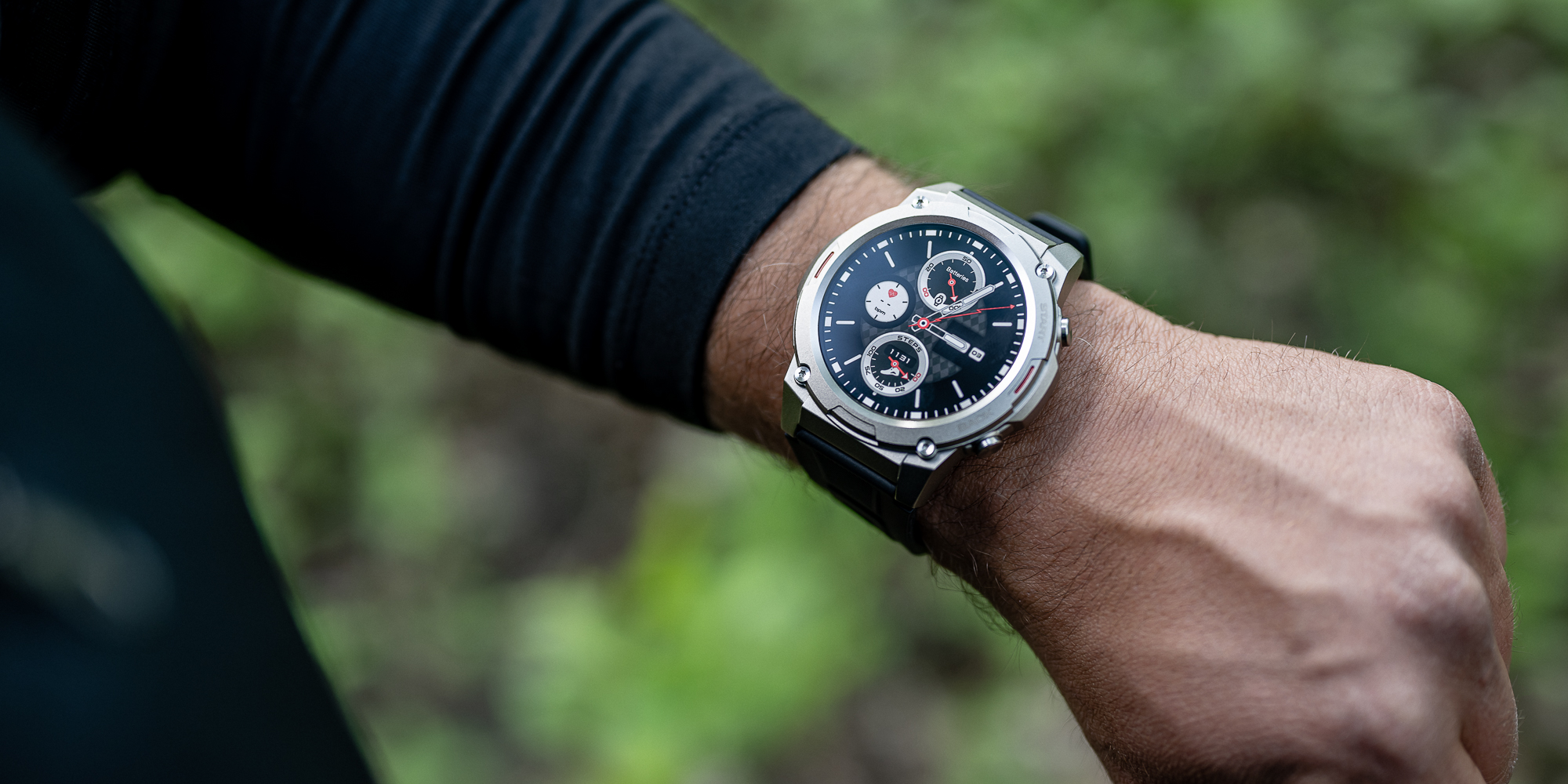 Military durability standards
The watch has undergone 12 specialized military tests to prove that it can accompany you almost anywhere – while trudging through humid rainforests, climbing mountains or expeditions to places where it's really hot. The Vibe 7 Pro can perfectly handle extreme heat (up to 55°C) and freezing temperatures (down to -40°C). High moisture resistance (240 hours) and sea salt resistance (96 hours) guarantee reliability in extreme situations. The Zeblaze Vibe 7 Pro is also shockproof, making it a reliable travel companion.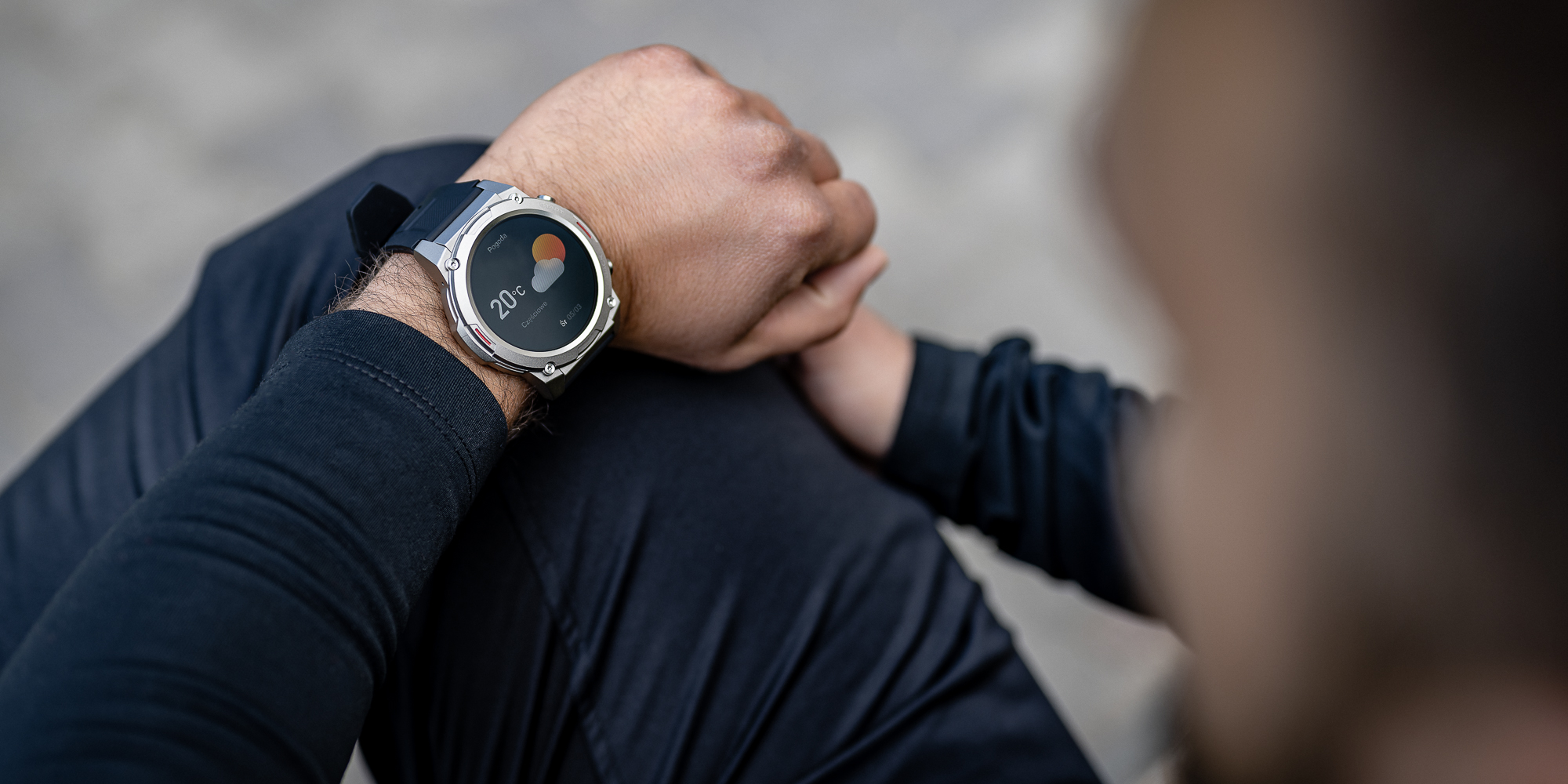 Always-on display
The large, Ultra HD AMOLED screen guarantees an extremely clear image, whether you're starting your day with a morning run in the sunlight or returning from a nighttime cycling workout session. The display features high resolution and a pixel density of 391 PPI. With brightness reaching 1,000 nits, the image on the screen remains legible even in intense sunlight. The "always-on" function allows you to continuously display the data that is most important to you, such as time or steps. A dial with an always-on display mode will ensure constant access to the most important data.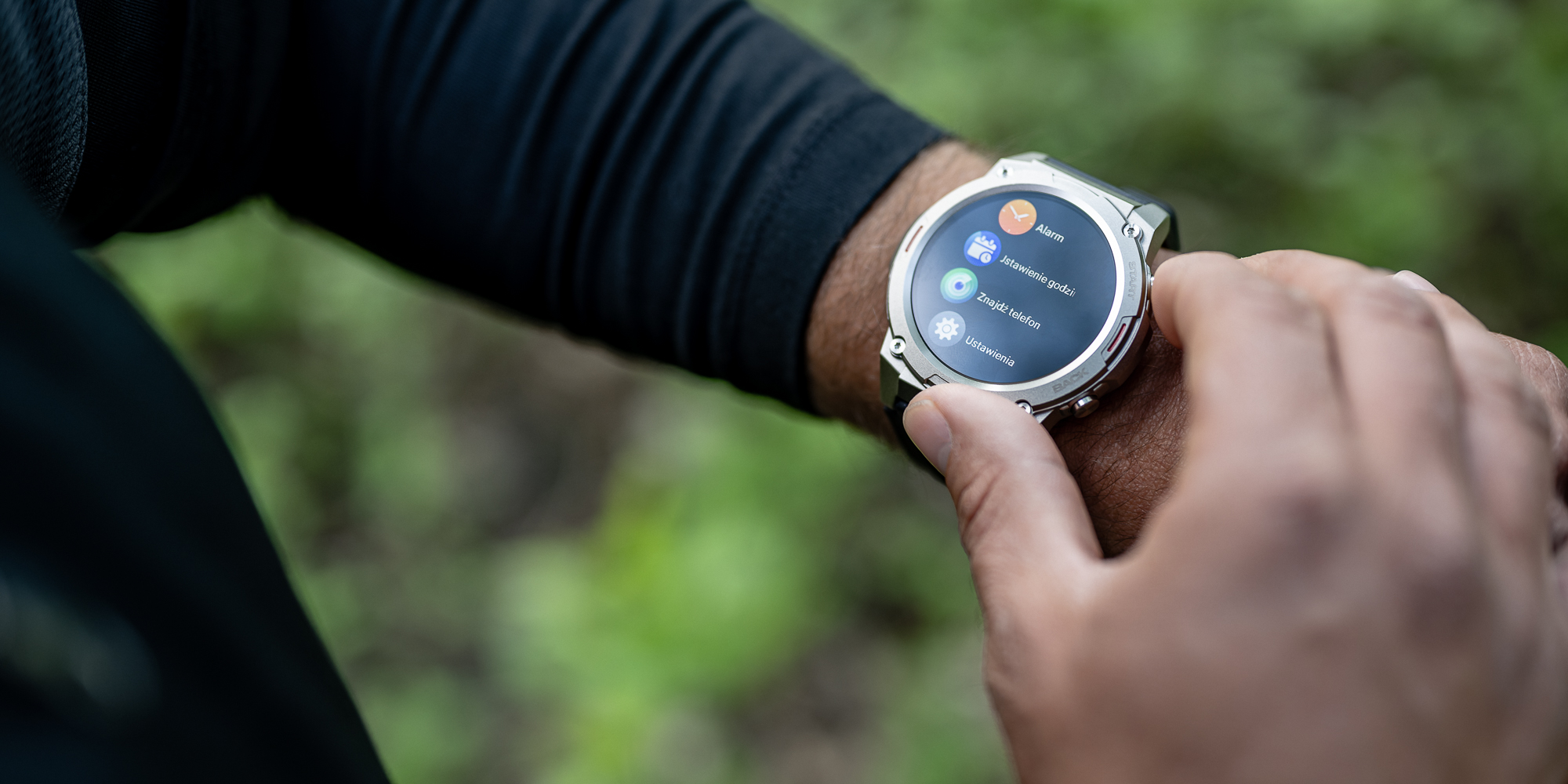 Precision measurements
The Zeblaze Vibe 7 Pro smartwatch features a new advanced biometric sensor. The improved 5-diode sensor collects 36% more data and is more precise than the modules used in previous generations of the brand's watches. Combined with an improved heart rate monitoring algorithm, the new sensor reduces potential signal interference caused by arm movement during exercise. This makes the Zeblaze Vibe 7 Pro a reliable tool for tracking and analyzing your health and the effectiveness of your workouts.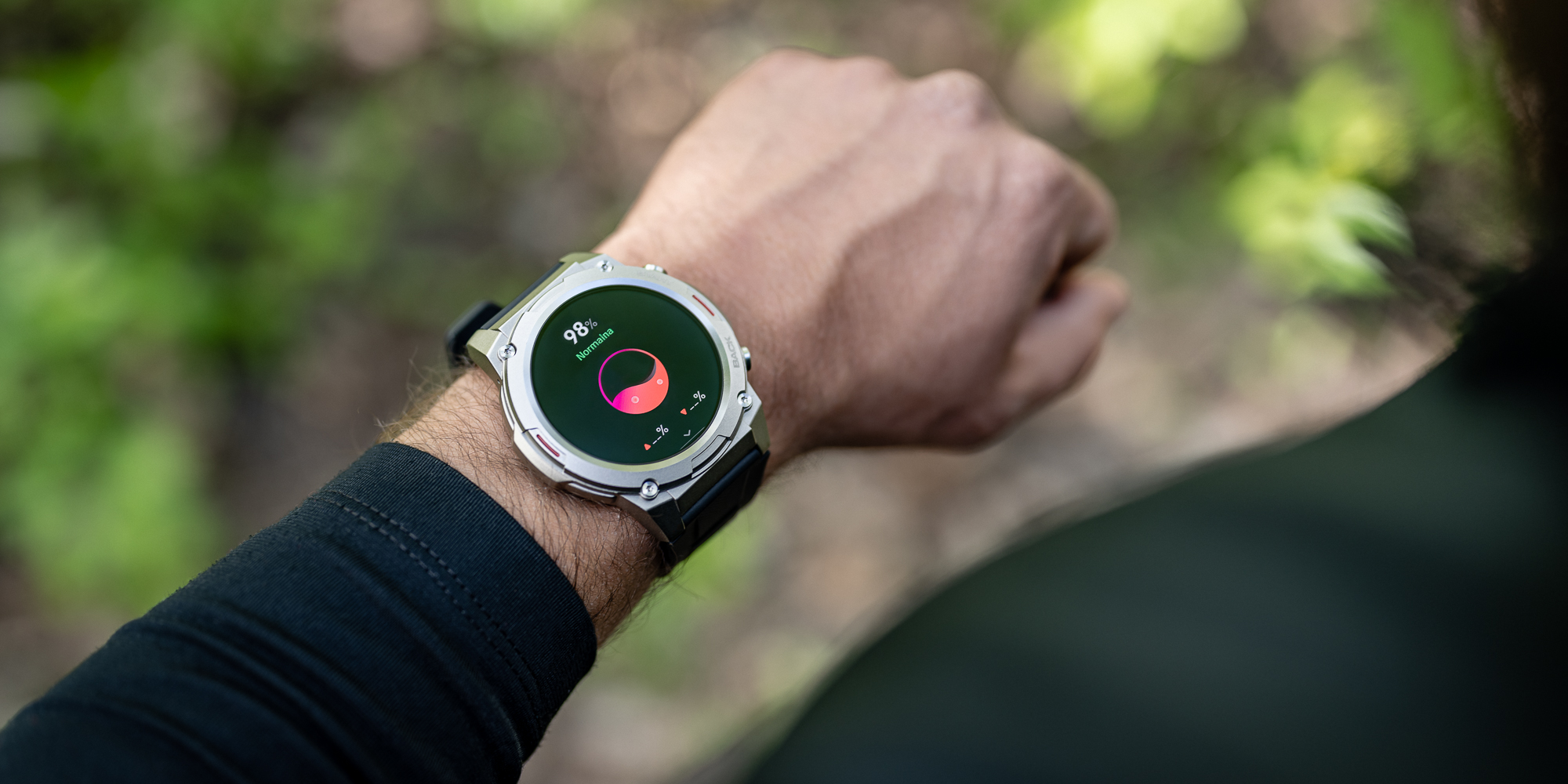 Health monitoring
The Zeblaze Vibe 7 Pro offers a wide range of health monitoring features to help you take better care of yourself. The smartwatch allows you to check your blood oxygenation (SpO2) and heart rate. A unique feature is also monitoring respiration rate, which is missing from many similar devices. In addition, the Zeblaze Vibe 7 Pro provides 24/7 tracking of physical activity (including steps, calories burned and distance traveled), with access to daily and weekly data summaries.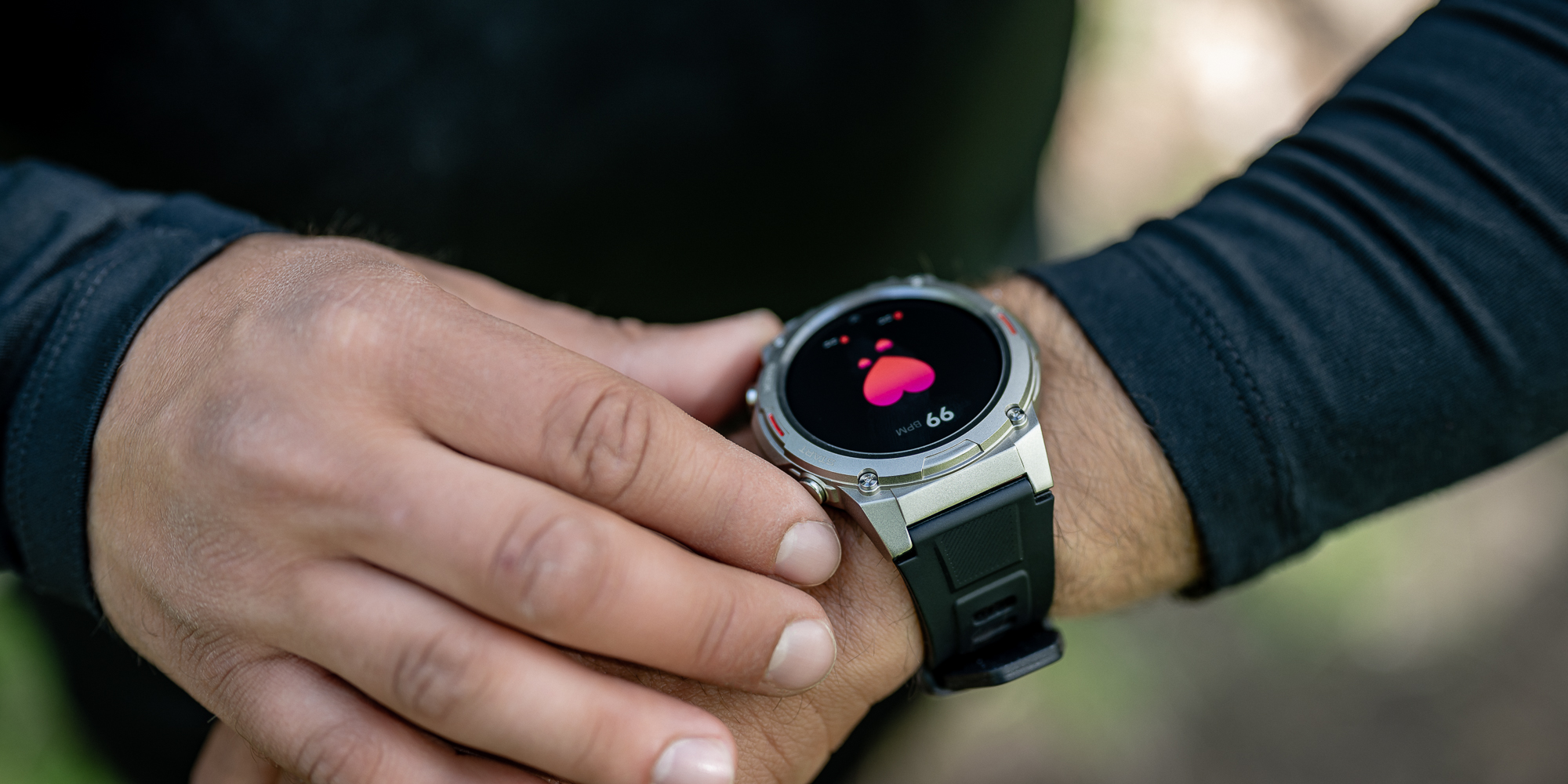 Long working time
Zeblaze Vibe 7 Pro is a smartwatch with a powerful battery that provides a long run time on a single charge. In standard use mode, the watch can last for 14 days, while in economy mode this result will extend up to 30. If you go on a long trip, Zeblaze Vibe 7 Pro will certainly not let you down!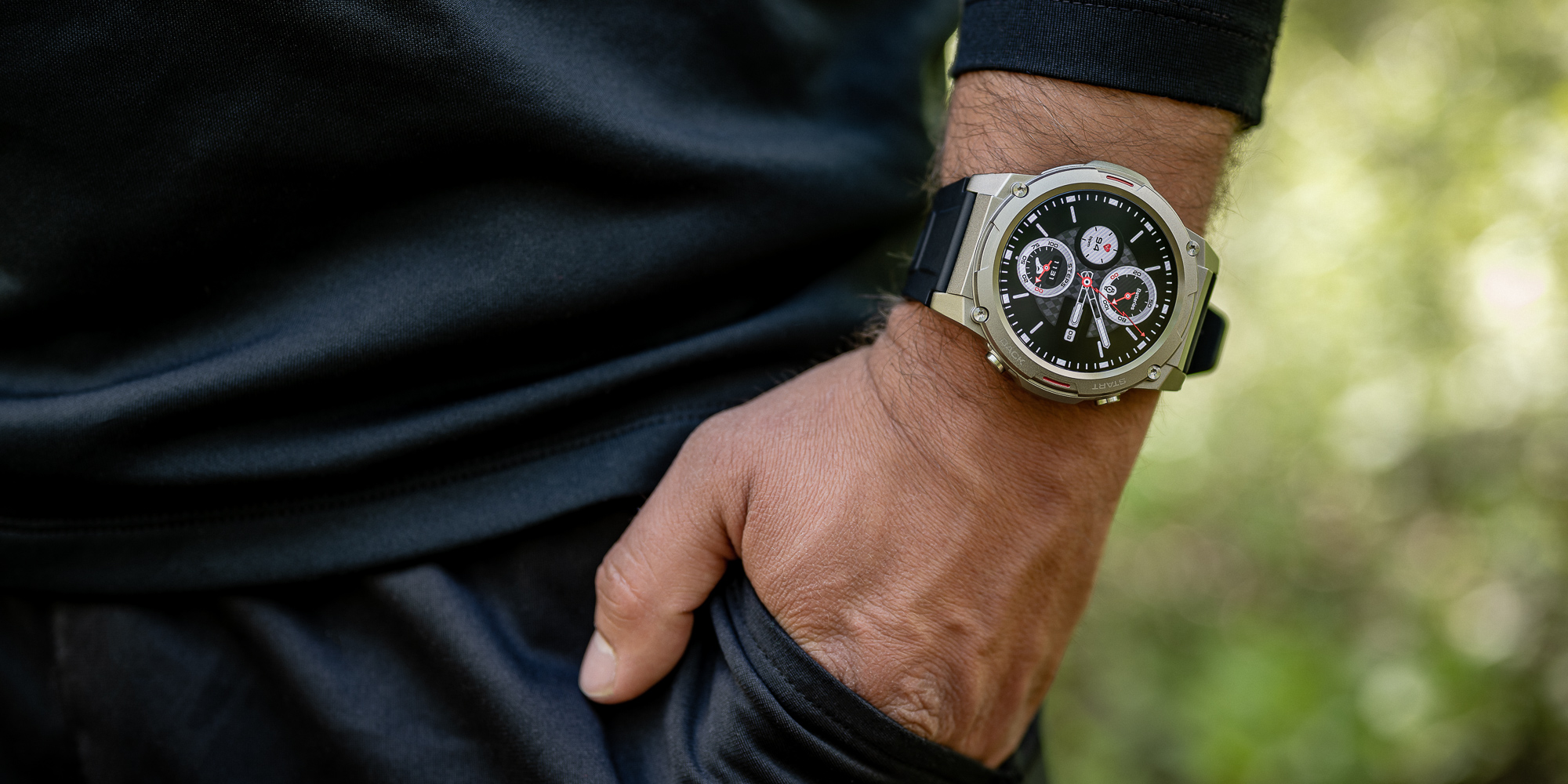 Norma P69K and 3 ATM (30M)
The Zeblaze Vibe 7 Pro is designed according to 3 ATM and IP69K water resistance standards. This allows it to be used freely during everyday activities such as hand washing and bathing. The IP69K standard provides high resistance to dust and strong jets of high-pressure water. These standards make the Zeblaze Vibe 7 Pro great for anywhere you might get wet.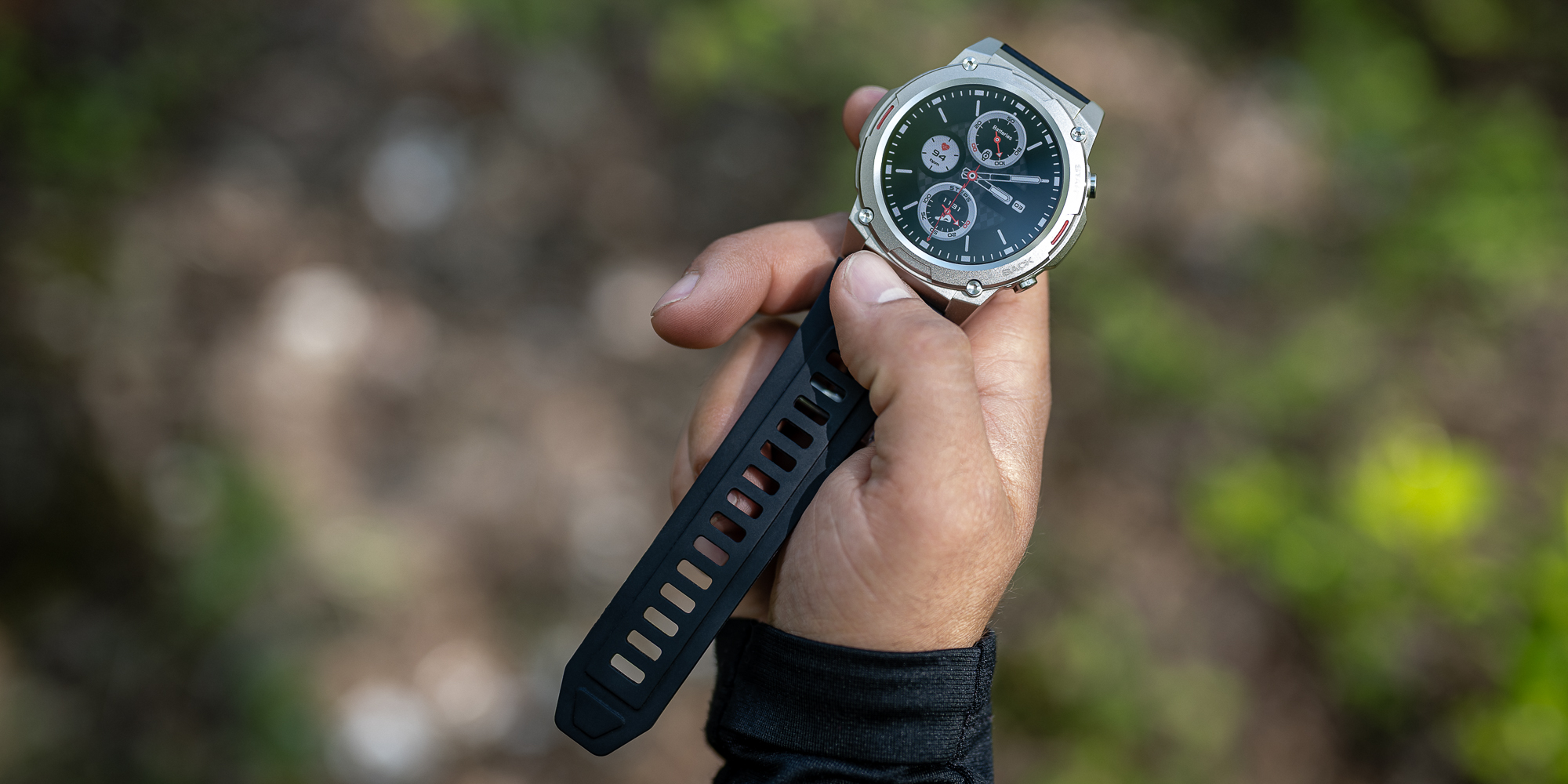 Conducting calls
Zeblaze Vibe 7 Pro allows you to receive and make phone calls using Bluetooth technology and your smartphone. This way you'll always be in touch with your loved ones – even when your hands are busy. The smartwatch also has a built-in voice assistant, which makes it easy to control your smartphone with voice commands. This makes the watch more than just a timekeeping device – it's also a smart tool that supports you on a daily basis.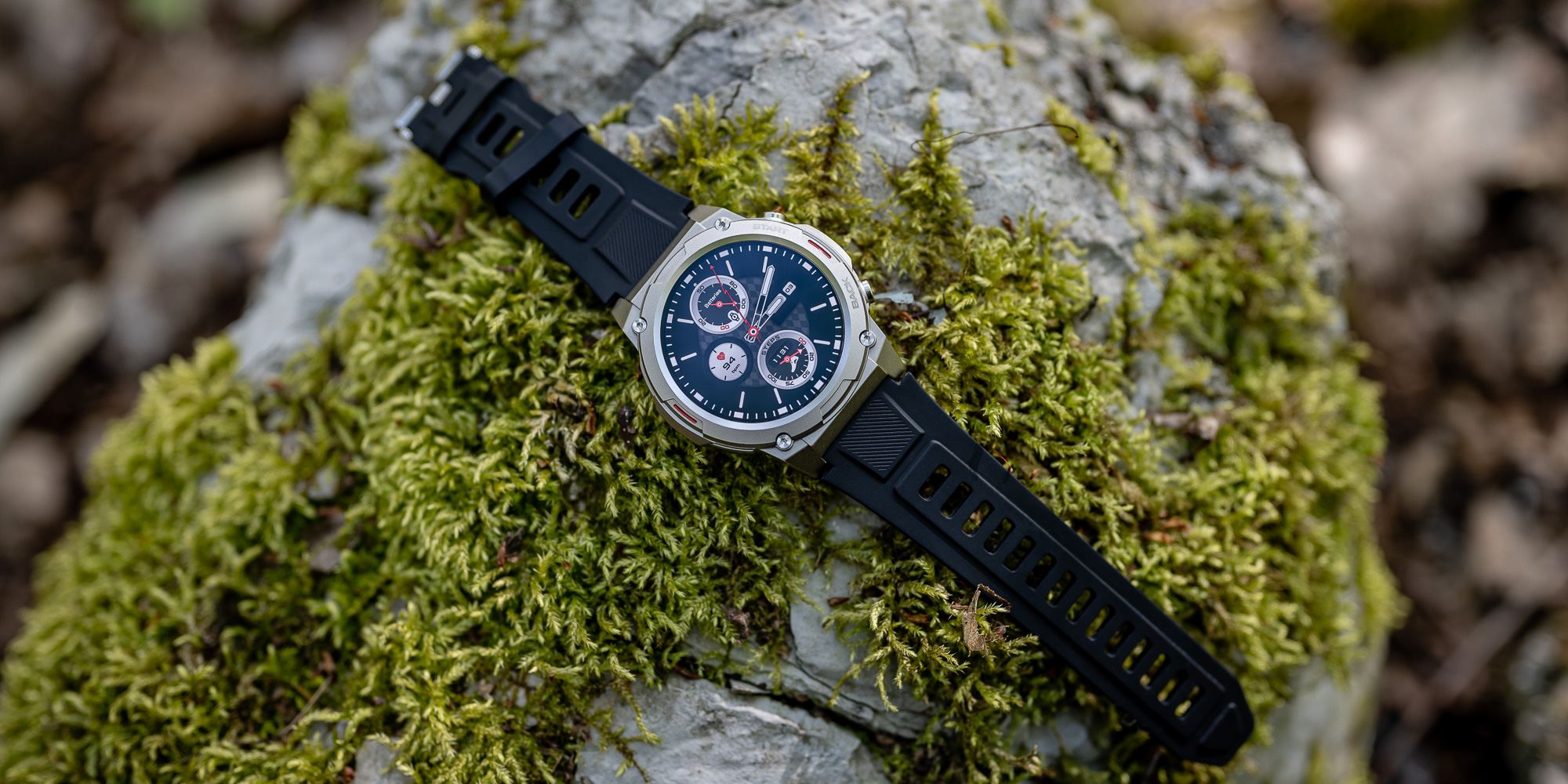 Healthy sleep
Stressful days at work or irregular sleep patterns can negatively impact quality of life. With the Zeblaze Vibe 7 Pro, you can quickly and easily check your rest data right on the watch screen, eliminating the need to look up information on your phone as soon as you wake up.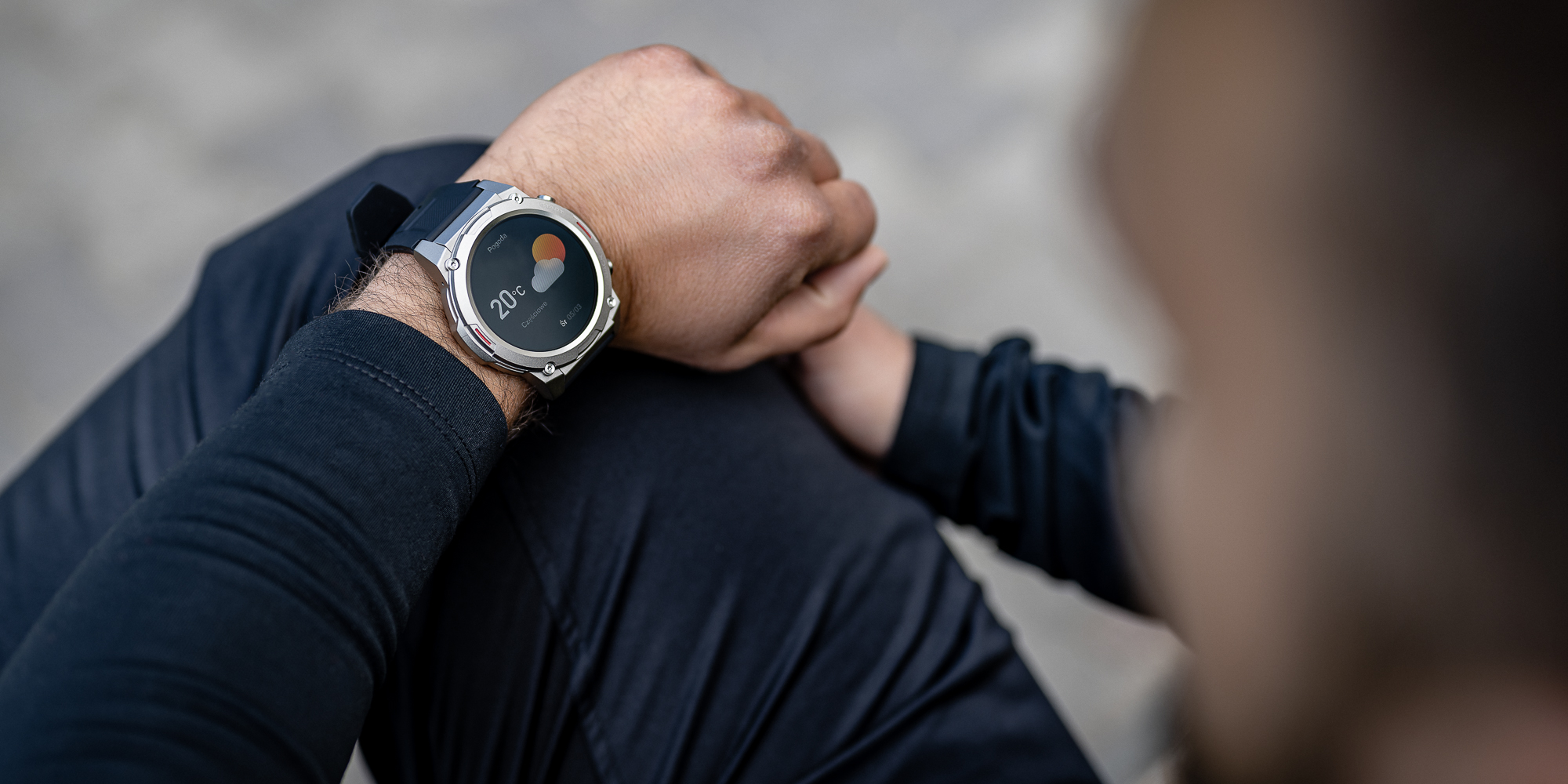 Sports-to-health
Whether you're a team player or prefer solo workouts, the Zeblaze Vibe 7 Pro is a smartwatch designed with activity in mind. With more than 150 built-in sports modes tailored to a variety of sports, the watch allows you to track your heart rate, calories burned and other relevant parameters with the specifics of certain workouts in mind.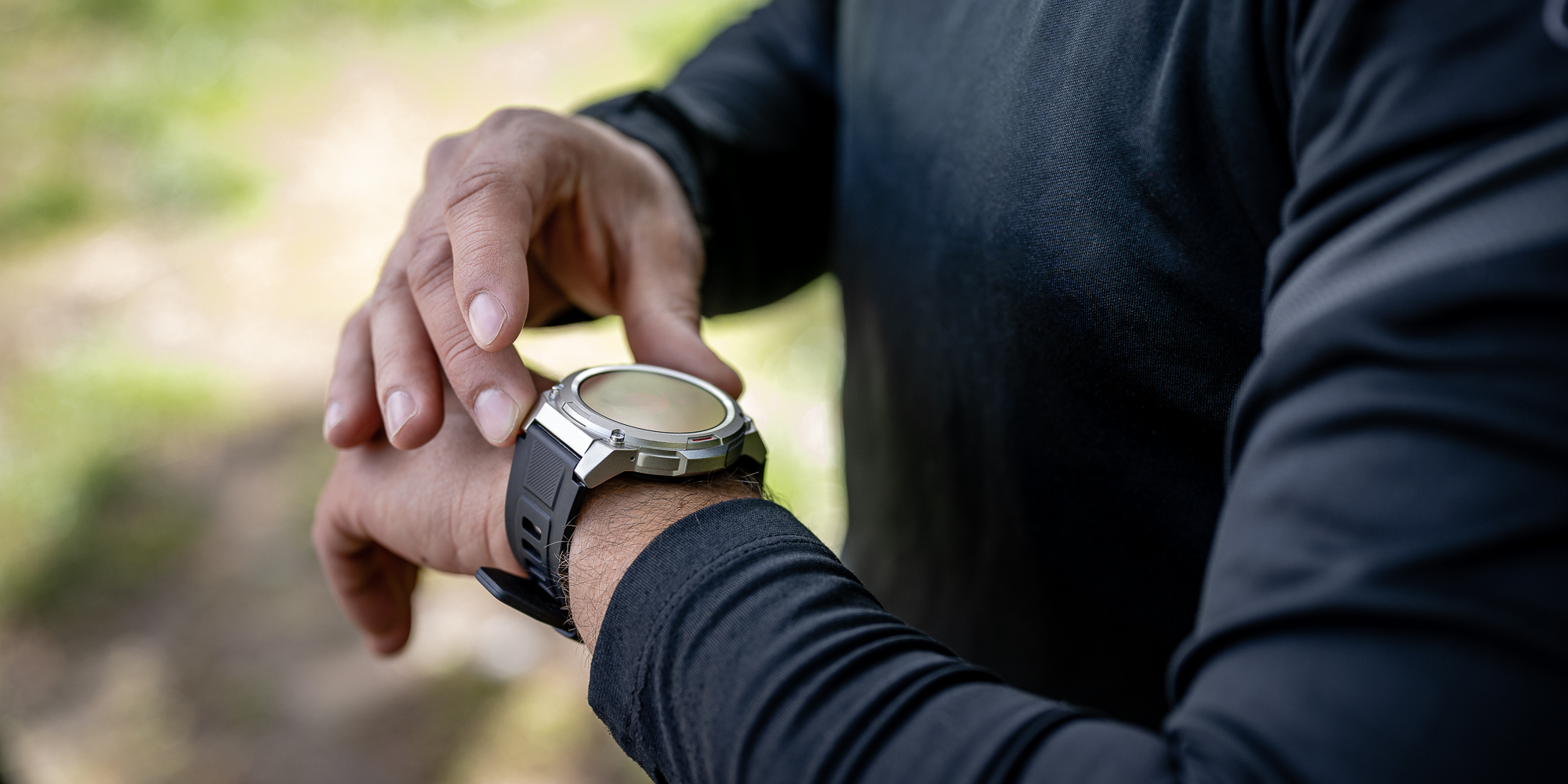 Be always up to date
Check the weather, sync your smartphone calendar with your watch, get notifications of incoming messages and much more. Zeblaze Vibe 7 Pro makes everyday life more convenient. This state-of-the-art smartwatch will help you stay on top of important information and tasks. And all this without taking your smartphone out of your pocket!
Specification
model: Zeblaze Vibe 7 Pro
color: gray
Materials:

envelope: zinc alloy
button: zinc alloy
clasp: stainless steel
strap: silicone

Display:

contact 1.43″ Ultra HD AMOLED (with "always-on" mode)
resolution: 466 x 466 px (391 PPI)
brightness: 1000 nt max

Clarity class:

IP69K (full dustproof, protection against flooding by a strong jet of pressurized water)
3 ATM (30M)

sensors: wrist heart rate monitor, pulse oximeter, proximity sensor, accelerometer
communications: connectivity: Bluetooth 5.1
compatible mobile app: FitCloudPro (Google Play / App Store)
compatible operating systems: Android (version 5.0 and above) / iOS (version 10.0 and above)
built battery: 400 mAh (lithium-polymer)
Working time on a single charge:

typical use – up to 30 days
intensive use – up to 14 days
phone call from the watch – up to 485 minutes

charging time: 1.5 h
use temperature: from -40ºC to 55ºC
Dimensions:

envelope: 59 x 49 x 14.3 mm
wrist circumference: 150 – 205 mm
strap width: 22 mm

Weight:

envelope: 54.7 g
envelope with strap: 76.2 g
Set contents
smartwatch Zeblaze Vibe 7 Pro – gray
silicone strap
charging cable