Beschreibung
Photopro X-Aircross 2C tripod – blue
The Fotopro X-Aircross 2C is an ultra-lightweight tripod weighing 900 grams that can be ready for use within as little as 4 seconds of being removed from the included carry bag. Thanks to Twist-Pull-Lock technology, unfolding its legs literally takes a moment. Made from durable carbon fibre, the tripod is ideal for photographers, filmmakers, vloggers and travellers who value ultra-mobility and make every gram of luggage count. When folded, it is just 17.3 cm long. When unfolded, it offers up to 151 cm in height. The tripod is equipped with additional mounting holes, a hook, a removable central column and non-slip rubber feet. You have most likely never seen such a versatile tripod made for photography and film travel before!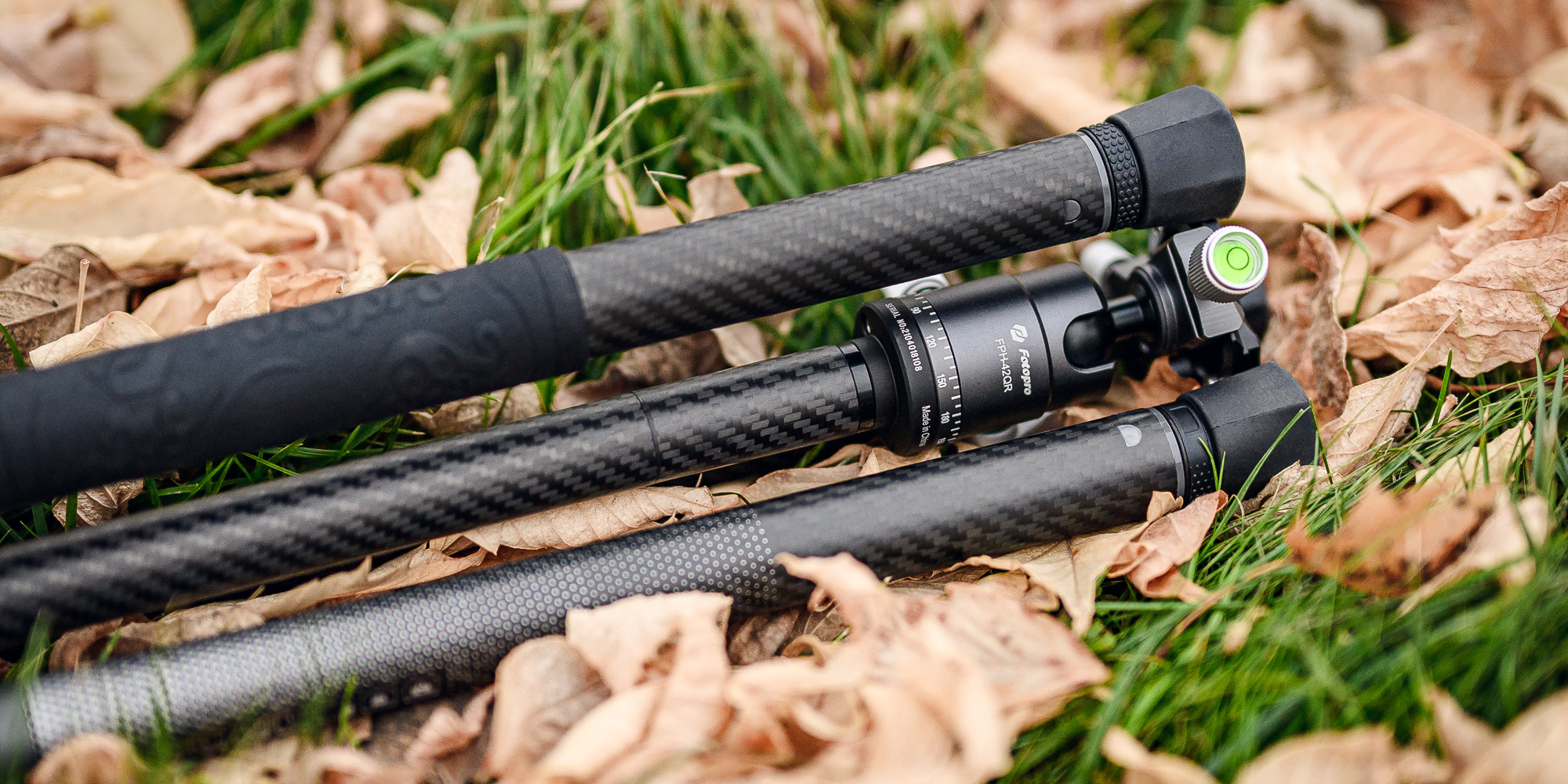 Wichtigste Produktmerkmale
ultralight tripod weighing just 900 grams
made of durable carbon fibre
mit innovativer Twist-Pull-Lock-Technologie, jedes Bein entfaltet sich in nur 1 Sekunde
abnehmbare Mittelsäule für bodennahes Fotografieren oder Filmen
Central column can be removed for easier shooting
central column equipped with a hook for attaching additional weight
double-leg system
dual 360° panning system
dreistufiges Beinneigesystem
independent pan and tilt control knobs
rutschfeste Gummifüße
head equipped with spirit level
5 sections of legs extendable with a swivel clamp system
5 sections of legs with a swivel clamp system
2 holes for mounting additional accessories (e.g. a lamp, microphone or screen)
ideal for DSLRs, mirrorless cameras and camcorders weighing up to 10 kg
Transporttasche für Stativ aus robustem und griffsympathischem Material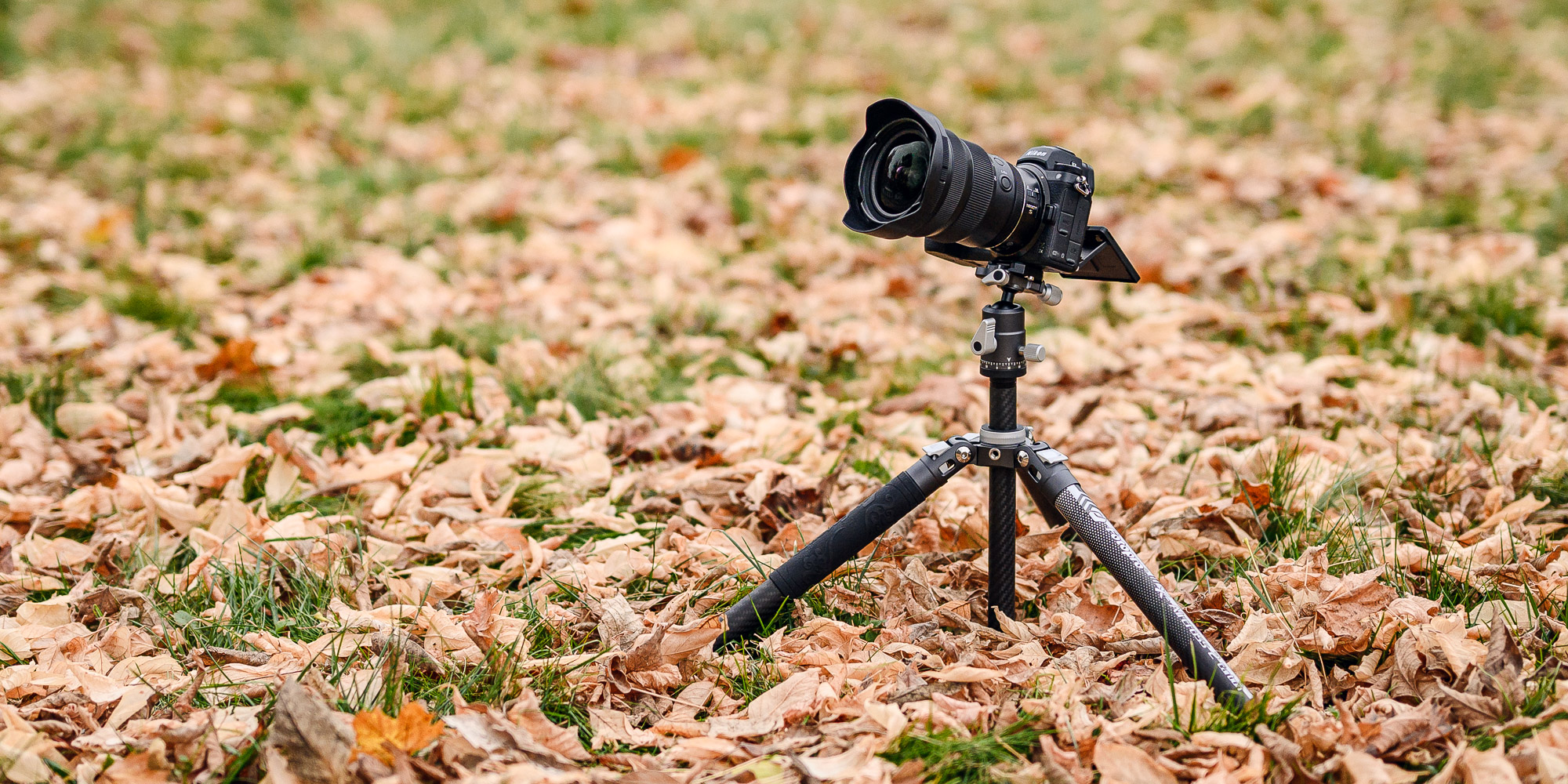 Superschneller Entfaltungsprozess
Fotopro has been perfecting its unique tripod leg unfolding system for years. The Aircross series is renowned for its ultra-fast set-up time and this model is no different. Thanks to Twist-Pull-Lock technology, each tripod leg unfolds in a second! Thus, you can adjust the height to your needs in no time by locking or unlocking the rings with one hand movement.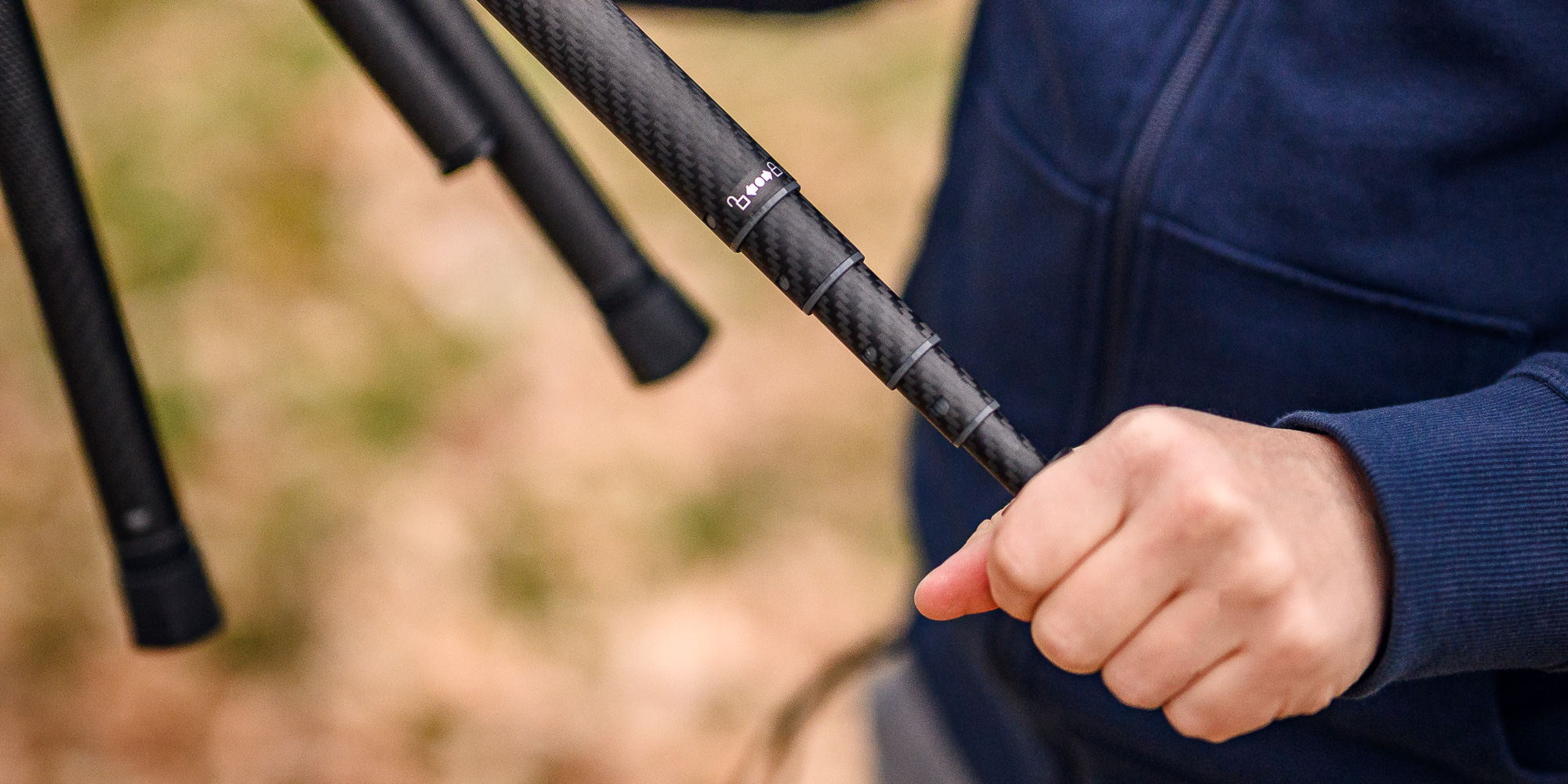 Dutzende von Anwendungen
The tripod has a three-stage tilt mechanism for the legs, which consist of as many as 5 sections, locked by a convenient to use swivel clamp system. The Fotopro X-Aircross 2C uses an innovative central column consisting of two elements. By unscrewing one of them, the tripod can be positioned almost close to the ground, which is ideal for macro photography. It can be used both outdoors and at home. The handy folding design provides a working height from 17.3 cm to 151 cm, which will ensure comfort in any environment.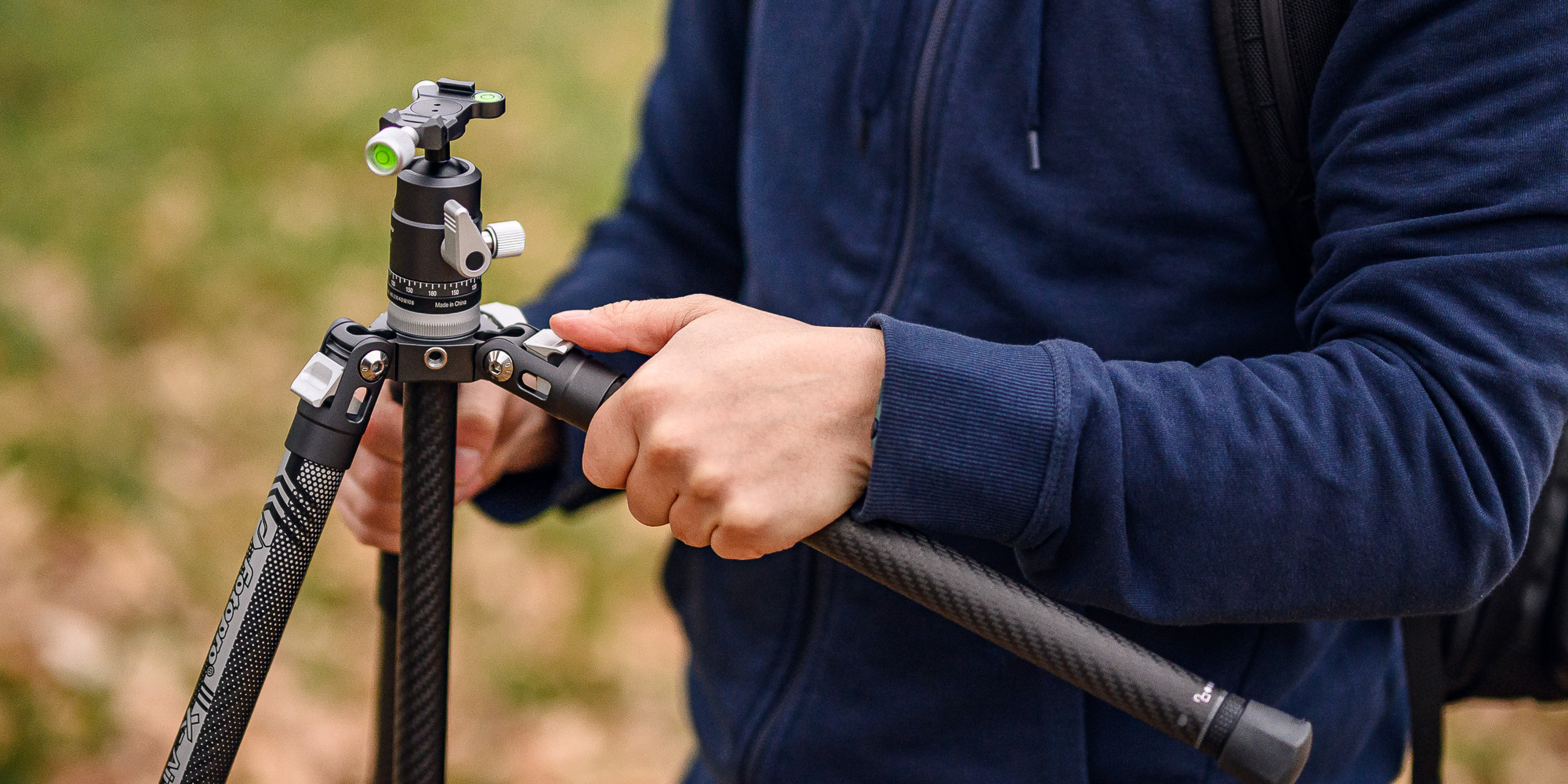 Versatile head
Included with the Fotopro X-Aircross 2C tripod is the FPH-42QR ball head. It is equipped with ergonomic knobs for adjusting the position of the camera, installed on the quick-mount plate. There is also a precise angle scale and a spirit level. The head offers a 360° double panning system. One rotating ring is located at the base and the other just below the quick-mount plate. This solution further improves the comfort of working with the camera, especially when filming. The corresponding head design also allows the camera to be positioned at a 90° angle to the central column. All these solutions provide great versatility, which will prove useful both in the studio and on the move.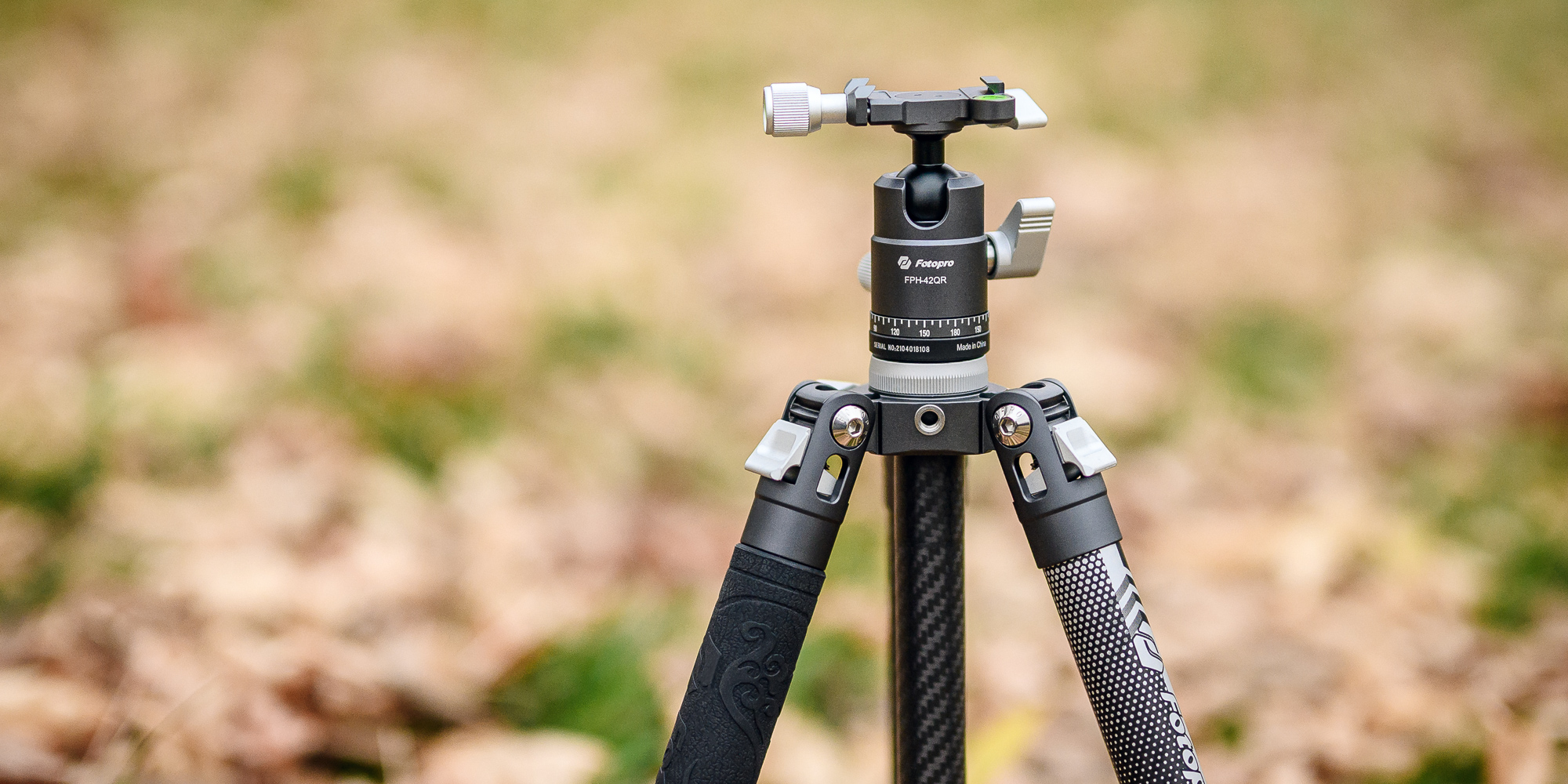 Poliert bis ins letzte Detail
The presented Fotopro X-Aircross 2C tripod is not only available in blue, but also in green, grey and orange. The advanced sandblasting process of the metal parts allows you to enjoy your chosen shade for many years. In addition, one of the 3 legs of the tripod is finished with a pleasant-to-touch silicone grip for comfortable working during cold or very hot days, when the entire structure takes on the ambient temperature. The non-slip feet and the hook, on which you can hang an additional load, have not been forgotten either, ensuring adequate stability during windy days.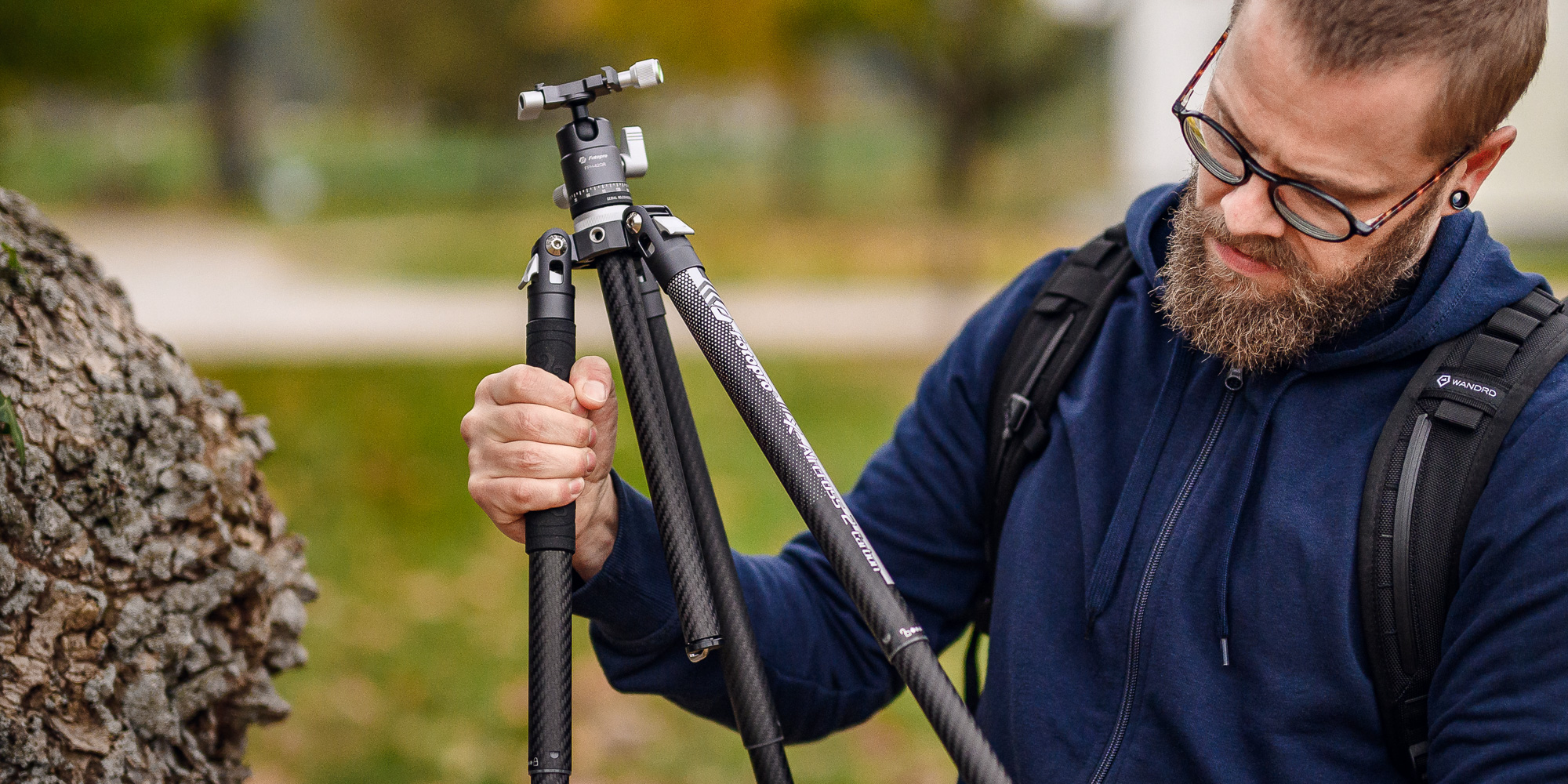 Montage von zusätzlichem Zubehör
The Fotopro X-Aircross 2C tripod with FPH-42QR head was created for modern photographers and video makers, who are keen on additional accessories to make their daily work easier. Between its legs you will find 2 1/4″ female threads. This solution will help you install additional accessories close to the camera, such as preview screens, LED lights, directional microphones, sound recorders or teleprompters. This will save you on extra tripods and give you more space around your workstation.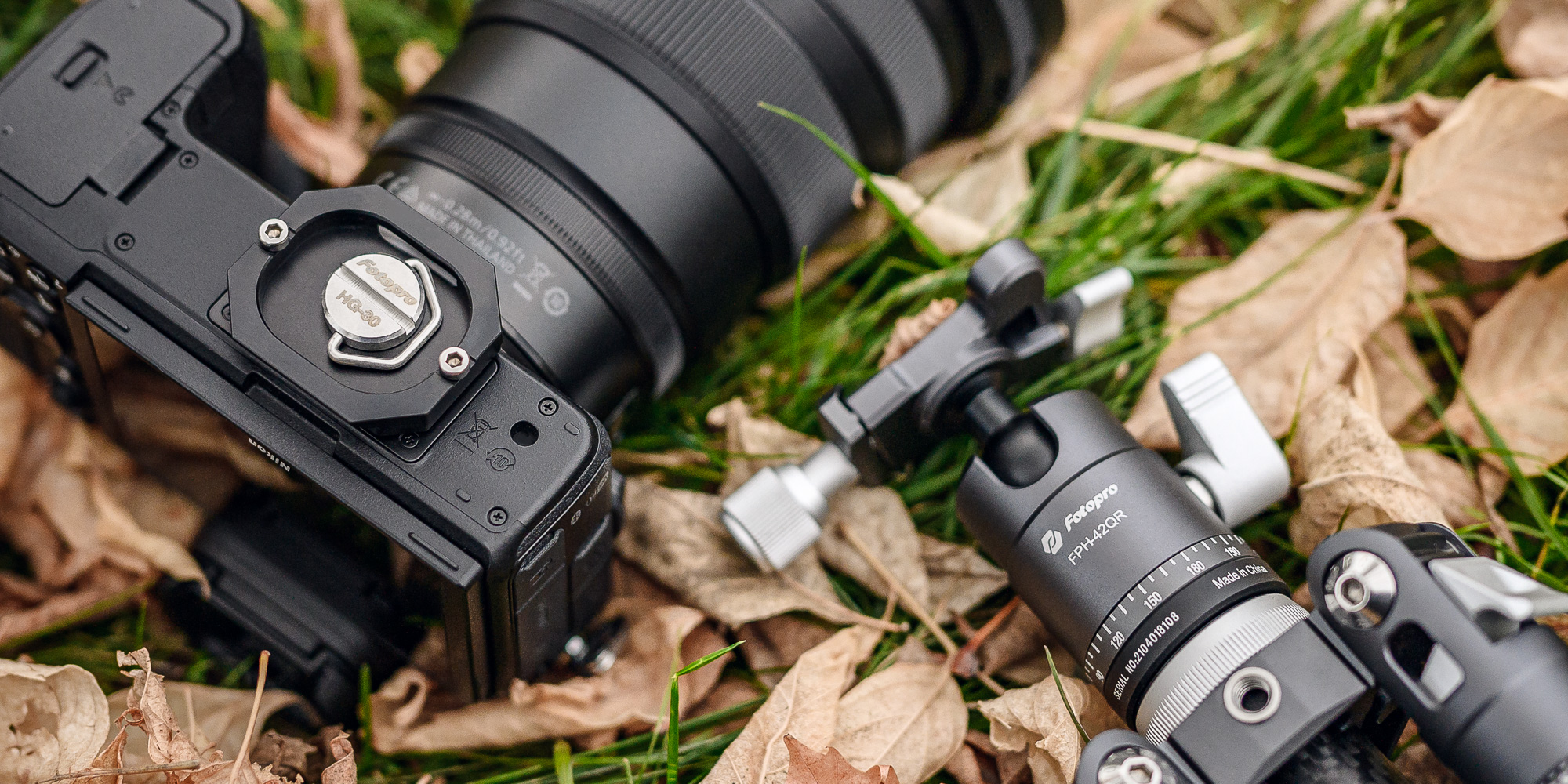 Style bag included
The ultralight Fotopro X-Aircross 2C tripod weighs just 900 grams, making it the ideal travel companion. The manufacturer has therefore taken care of the sturdy and stylish bag. You can safely stow the tripod in it for comfortable transport. The special bag is made of a thick and pleasant-to-touch material. This will help protect your tripod when it is attached to a rucksack or locked in a suitcase with other photographic accessories. The drawstrings and ergonomic handle will allow you to carry it comfortably – in your hand or on your shoulder.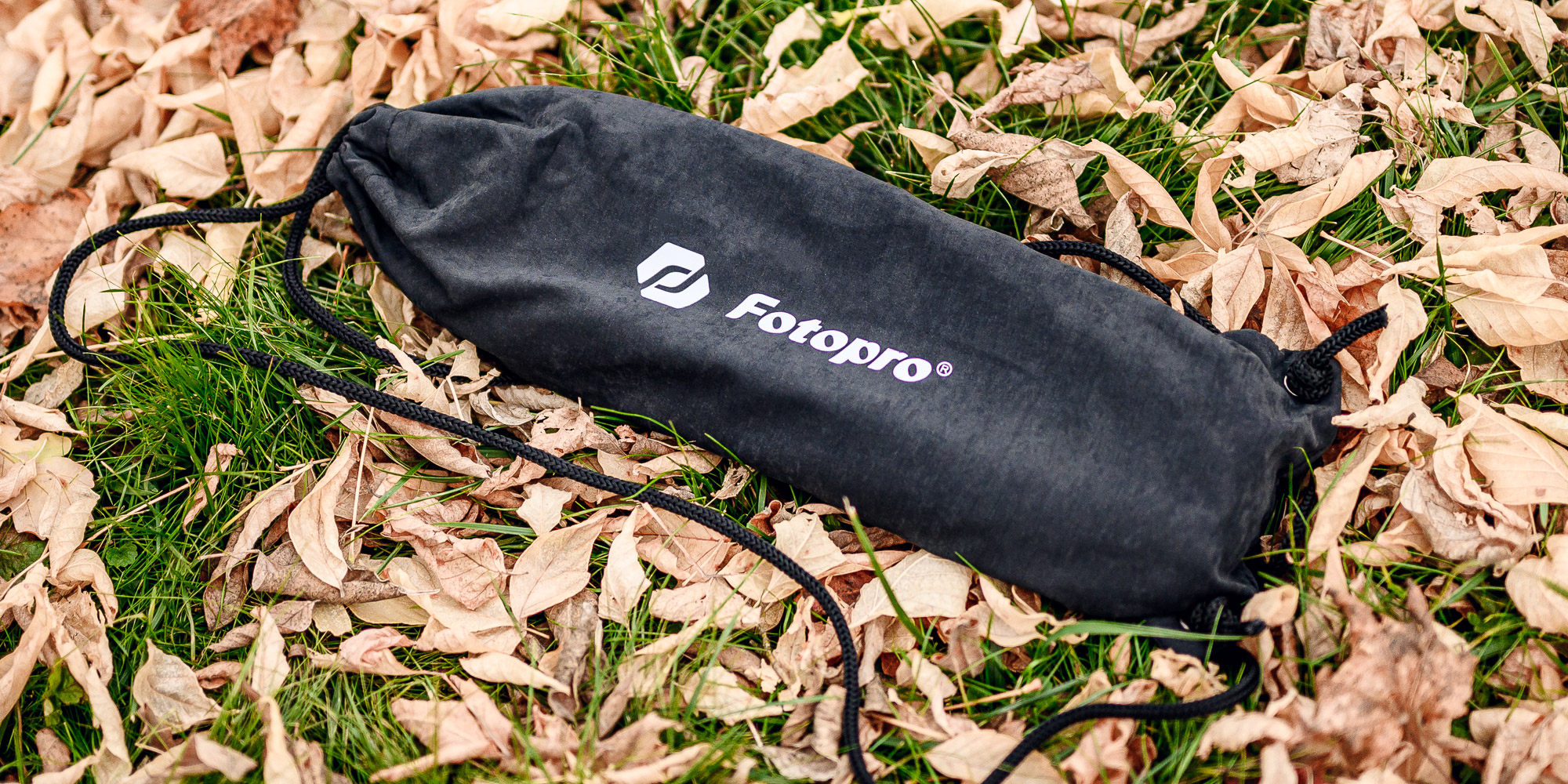 Werden Sie Mitglied der #photopro Familie
Wenn Sie sich auf eine erstaunliche Reise voller einzigartiger Bilder und Aufnahmen begeben, vergessen Sie nicht, ein gutes Stativ mitzunehmen. Teilen Sie Ihre großartigen Fotos und Videos mit uns, indem Sie uns taggen auf Facebook und Instagram Wir sehen uns auf dem Weg!
Spezifikation
status:

model: Fotopro X-Aircross 2C
Farbe: blau
Material: Kohlefaser
minimum working height: 173 mm
maximale Arbeitshöhe: 1510 mm
Anzahl der Beinabschnitte: 5
Höhe in Transportstellung: 360 mm
maximale Belastung des Stativs: 10 kg
leg diameter: 25 mm
Gewicht: 0,9 kg

Kopf:

model: FPH-42QR
Kugeldurchmesser: 25 mm
base width: 36.5 mm
height: 80 mm
maximale Belastung: 10 kg
Gewicht: 200 g
Content of the kit</h2

Photopro X-Aircross 2C tripod with FPH-42QR head
key set
tripod bag