Description
The H&Y K-series filter case is made from high-grade materials that will protect your accessories in transit and while working on a photo or film set. It is zippered and offers 8 separate compartments. You can place in it both unique filters in magnetic frames and "d-drop", as well as the traditional ones that you may already have in your collection. There is also a special pocket on the front for a filter holder. The included strap allows you to turn it into a handy shoulder bag. Discover the unique H&Y K-series family of filters and accessories and find out what true camera convenience can be!
Main features of the H&Y K-series filter bag
un design moderne et élégant
8 separate compartments for filters
colour-coded ribbons to help identify specific filters
front pocket to accommodate H&Y K-series filter holder
flexible pockets also allow storage of traditional threaded filters
bandoulière incluse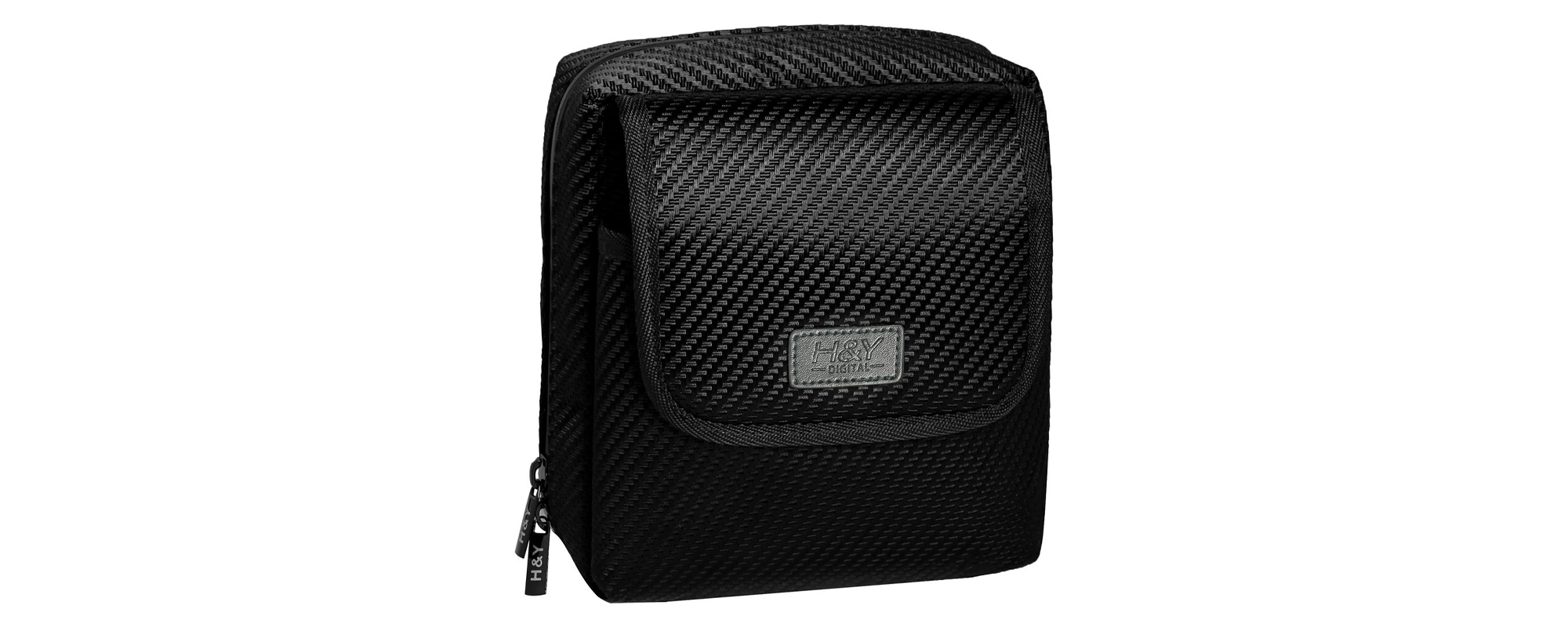 One cover – multiple filter types
The flagship K-series product line is not just about ergonomic handles, unique drop-in filters and magnetic frames for fast and convenient work with different types of lenses. H&Y has also taken care to safely store all your accessories. The pouch can accommodate 8 filters of various types. The unique design will provide you with convenient access to each of them!
Convenient access
Quick access to filters is ensured by 8 special compartments in which you can store your filters. The possibility of placing them in different positions minimises the risk of scratching. The case is zipped, so you can be sure that your filters will be safe while working in difficult conditions. The set also includes a special strap which allows you to hang the case on your shoulder. Depending on your needs, it will serve as a handy bag for photographic accessories.
Quick filter identification
With 8 filters in your collection, it's not easy to quickly find the right one for the perfect shot on a sunny day. Special ribbons, marked with different colours, come to the rescue. Combined with the identification labels on the magnetic filter holders, you'll be sure to find the modifier you need at a glance.
Chaque chose à sa place
If you're using H&Y K-series filters you're probably also the owner of a unique filter holder that allows instant mounting on a variety of lens types. It too has its own special place in the bag. The front pocket is the perfect space for the holder, an important part of the H&Y ecosystem. Get convenient access to the universal adapter and be ready to work with your camera or camcorder just 30 seconds after taking it out of the case!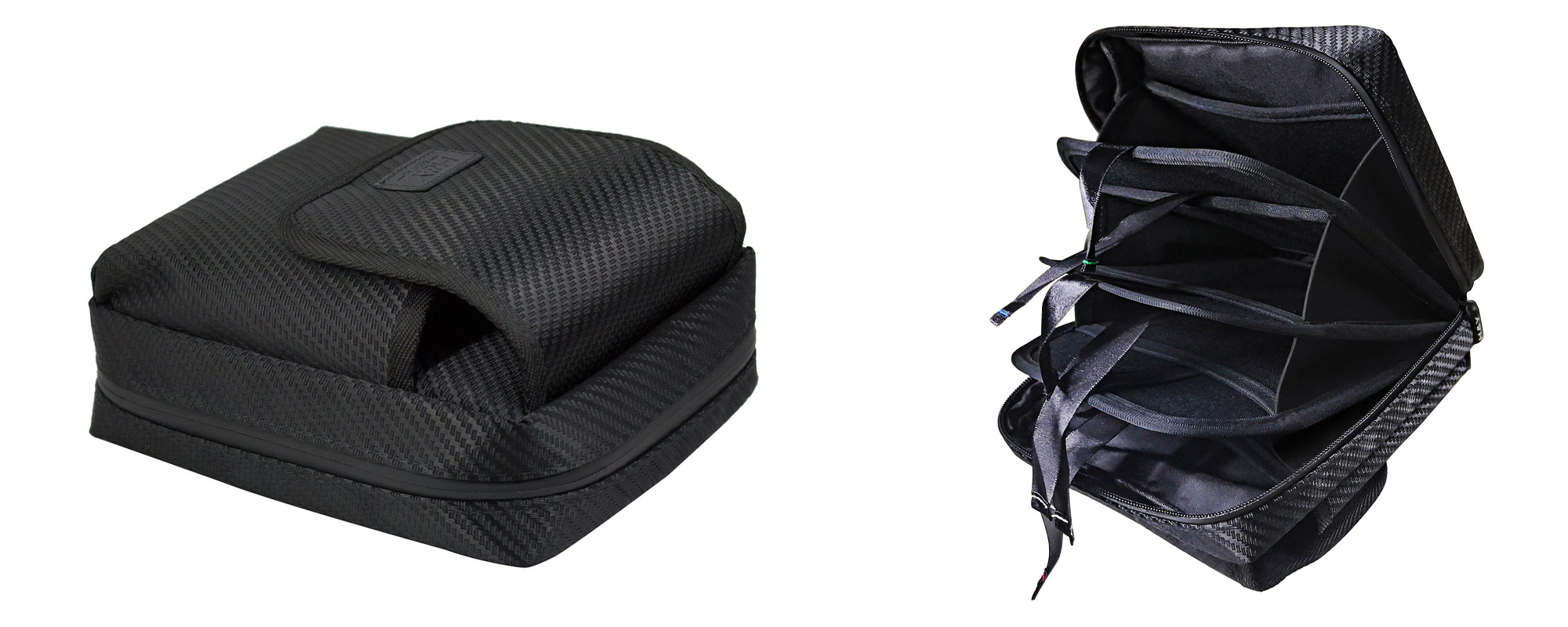 Your filters will always be safe
Even the strongest Corning Gorilla Glass III that H&Y filters are made of requires adequate protection. Special pockets padded with soft material and secured with an elastic band make sure that your accessories stored in the bag always remain in place. Thanks to the separate compartments, filters are not exposed to scratches and you can enjoy quick and convenient access to each of them.
Explore the K-series family of filters from H&Y
Attaching filters to lenses has never been easier. And this is just the beginning of a revolution. Meet H&Y's family of unique photographic accessories that will make your work environment more ergonomic and take your photos and videos to a new level. Discover filters made from the toughest Corning Gorilla Glass III, magnetic K-series mounts, and unique Revoring Series mounts that will help you forget about standard reduction rings once and for all. Experience the unique H&Y ecosystem and see what true camera convenience can be!
Spécifications
Model: H&Y K-series filter case
Objectif :

filtres rectangulaires (100 x 150 mm et 100 x 100 mm, par exemple LEE Filters ou Formatt-Hitech)
drop-in filters from H&Y (including K-series, Revoring and rectangular half filters)

Dimensions: 18 x 21 x 8 cm
Weight: 600 g
Contenu du kit
case for H&Y K-series filters
shoulder st